Mercedes has created a one-off extreme off-roader based on its EQC SUV. 
Called the 4x4², the model aims to show that electric cars can be just as capable off-road as they are on tarmac. 
This new 4x4² model has a ground clearance of almost 30cm – nearly twice that of the regular EQC, while even the go-anywhere G-Class sits 6cm lower. Its wading ability has also been enhanced by increasing its maximum fording depth by 15cm to 40cm, with a completely different suspension setup to the standard EQC. 
It also sits on new 20-inch alloy wheels with off-road tyres, while the whole car comes wrapped in metallic grey with black wheelarch extensions. 
This new EQC is designed to "allow the remotest areas to be reached", with Mercedes saying that a roof rack can be easily installed, which means a roof-tent can then be attached to the top of the car. 
It's not the first time Mercedes has created a 4x4² model, with this nameplate previously featuring on a jacked-up G-Class that went into series production, along with a second one-off based on the E-Class All Terrain estate car.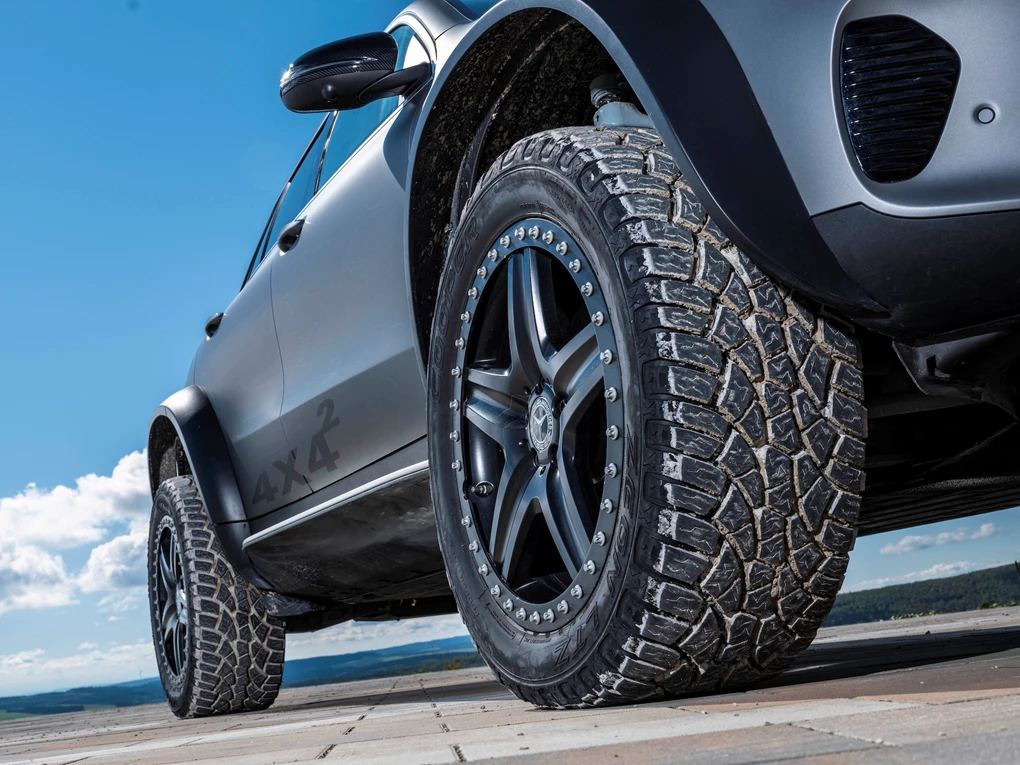 Markus Schäfer, member of the board of management of Daimler AG and Mercedes-Benz AG responsible for Daimler Group Research and Mercedes-Benz Cars COO, said; "Our aim is to combine modern luxury and sustainability with emotional appeal. The EQC 4x4² shows how enjoyable sustainable mobility can be. 
"This is where electromobility high-tech and an intriguing customer experience are transferred to the mountains, thanks to MBUX and over-the-air updates. To put it succinctly, electric, progressive luxury goes off-road."
Unfortunately there are no plans for the EQC 4x4² to enter production.
Enquire on a new Mercedes EQC