In the realm of electric convertibles, choices are, at best, limited. But MG is set to challenge this status quo with its forthcoming Cyberster, primed for a summer 2024 release.
With an estimated starting price of about £50,000, the British populace can catch a firsthand glimpse of this model at this year's Goodwood Festival of Speed. Two iterations will be showcased: one stationary and the other flexing its wheels on the iconic hill climb.
It's undeniable that MG's evolution under China's SAIC Motors has been dramatic. Once a lesser-known segment of the Rover Group, it now vies for a top spot in the affordable electric car market. Their latest endeavour, the Cyberster Roadster, epitomizes this transformative journey. Designed in London, this electric two-seater stands as a testament to MG's growing global footprint and a centenary celebration.
Carl Gotham, overseeing the design process, envisioned a vehicle that wasn't subdued but had its own character. The rear design, however, diverts from traditional British sports cars, aligning more with the brand's electric offerings. A union flag-reminiscent LED design adds a touch of nostalgia, and the 20-inch wheels on the showcased model scream modern luxury. The car's roof, electrically operated and quick to fold, provides both refinement and security.
Inside, there's an unmissable marriage of technology and design. Conceptualized by SAIC's Shanghai team, its futuristic cabin draws inspiration from gaming. The contentious yoke-style steering wheel might be reserved for non-UK markets, but the dash with its four digital screens is universal. While the tech-heavy cockpit is tailored for the tech-savvy Chinese market, the British ethos prefers minimal distractions.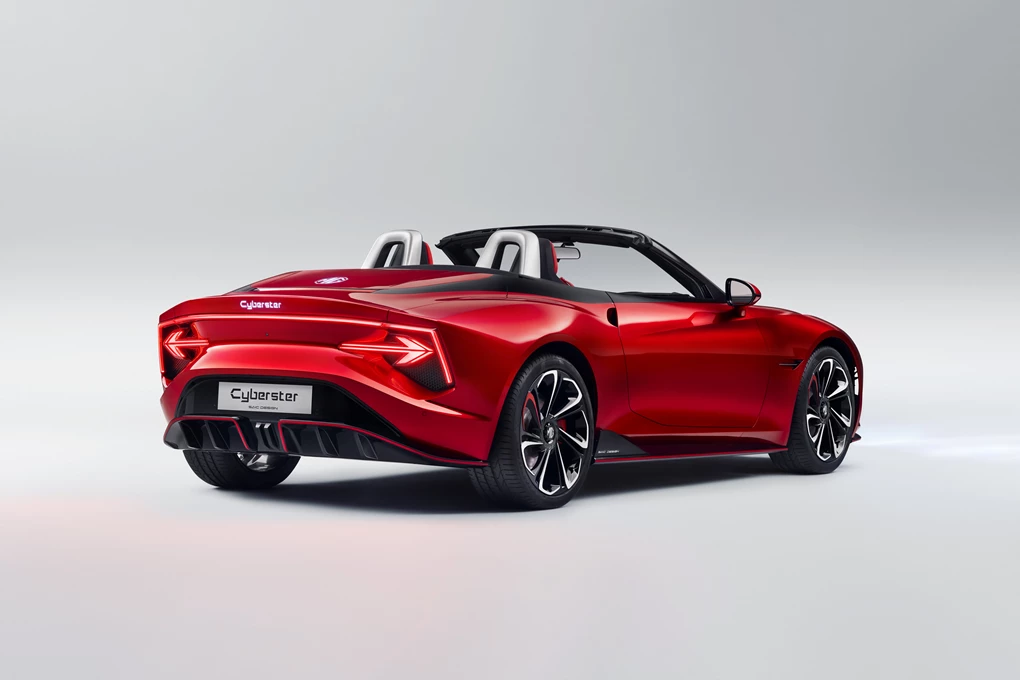 In terms of performance, while exact specifics are still under wraps, MG aims for the Cyberster to cover approximately 270 miles on one charge. Prospective buyers will have two motor options - a single motor at the rear or a dual motor configuration. Performance aficionados can expect the top model to dash from 0-62mph in about three seconds, but that's not to underplay the base model, which with its rear-wheel drive and lighter weight, promises to be more than just a cheaper alternative.
The convertible electric segment, currently sparse, is about to get interesting with the Cyberster. Its retro aesthetics, reminiscent of 60s and 70s MG models, will likely tug at the heartstrings of classic car enthusiast. And while it did dazzle at the Goodwood Festival this year, eager customers will have to curb their enthusiasm until August 2024 for the official release.
Pricing remains speculative, but MG's ballpark figure stands at £50,000. This fusion of nostalgia and innovation is MG's card to play in the electric evolution, and only time will tell if the Cyberster becomes the ace.