Mini announced earlier this year that it would become the first official dog-friendly car retailer in the UK by 2022, and since then the firm has been on a mission to help dogs travel happier and safer in cars. 
Working with leading charity Dogs Trust, Mini is now stepping up its efforts ahead of the holiday season, when many are more likely to be doing longer journeys with their pets in tow. These are its top tips for calmer car journeys with your pet. 
1. Let your pooch get acquainted with the car
The last thing you want to do is put a dog in a new car and immediately undertake a long journey, as they often need to build up confidence around new or scary things. It's why you should acquaint your dog with your car slowly and gently. 
Initially, simply encourage them to have a good sniff and walk in and out of the car. Open the doors and boot, and let them climb in and out at their leisure. It's worth rewarding them with treats to build up a positive association. 
2. Watch your dog's body language
Look out for signs your pooch might be feeling uncomfortable, with signs of distress including shaking, panting and pulling away from the car. Dogs can be anxious with cars for many reasons, so introduce them slowly, and take fun trips to a beach or park first. 
Remember to take a few steps back if they're becoming uncomfortable. 
3. Make sure they're safe 
Just like how you wouldn't drive a car without a seatbelt, a dog also needs a safety restraint when travelling. Secure them in place with a harness, guard or crate.
By doing this it will also reduce the chance of a dog distracting you as the driver.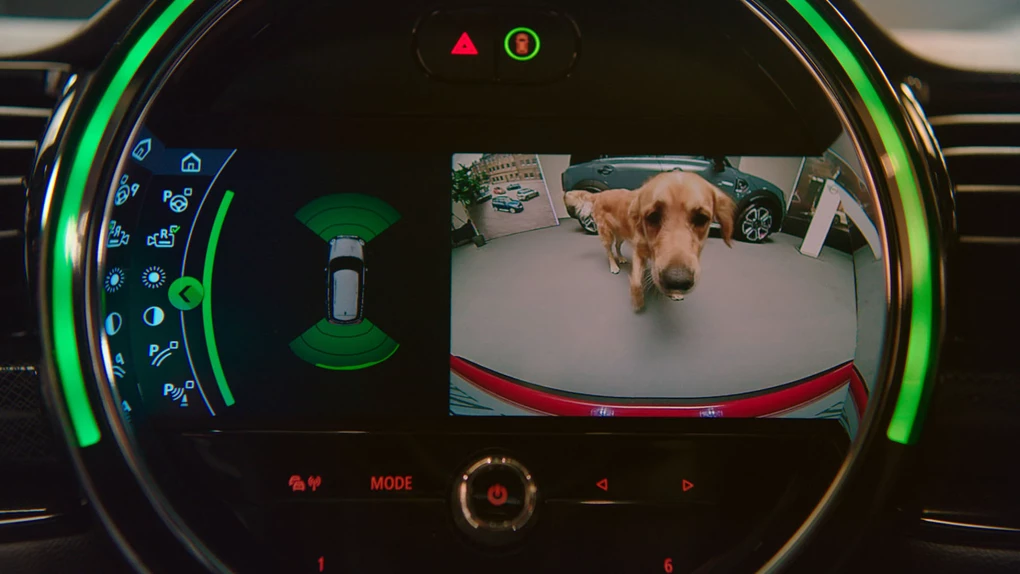 4. The three-point turn
Three-point turns don't just apply to the car world but to dogs too. And, to make sure your pet has plenty of room in the car boot, you should make sure they can do a three-point turn. 
This means that they'll be able to comfortably stand up, turn around and lie down again within the car.
5. In car snacks
No long car journey is complete without snacks, and that includes for your pets too. It's why you should bring your dogs' favourite treats along with you to reward them for being a great travel companion. 
Whether it's with a long-lasting chew or a passenger giving them a few nibbles every now and again, it will really help to make your pooch travel happier.
Enquire on a new Mini