In the performance car world, few models are quite as coveted as the BMW M3. 
Spanning multiple decades, it's the quintessential BMW 'M' car, which makes it all the more poignant that BMW has just revealed a new Touring bodystyle of it. Adding greater practicality into the mix, it is making its global premiere at this weekend's Goodwood Festival of Speed, held between June 23 and 26. Here are all the key things you need to know about it. 
It's the first time there's ever been an M3 Touring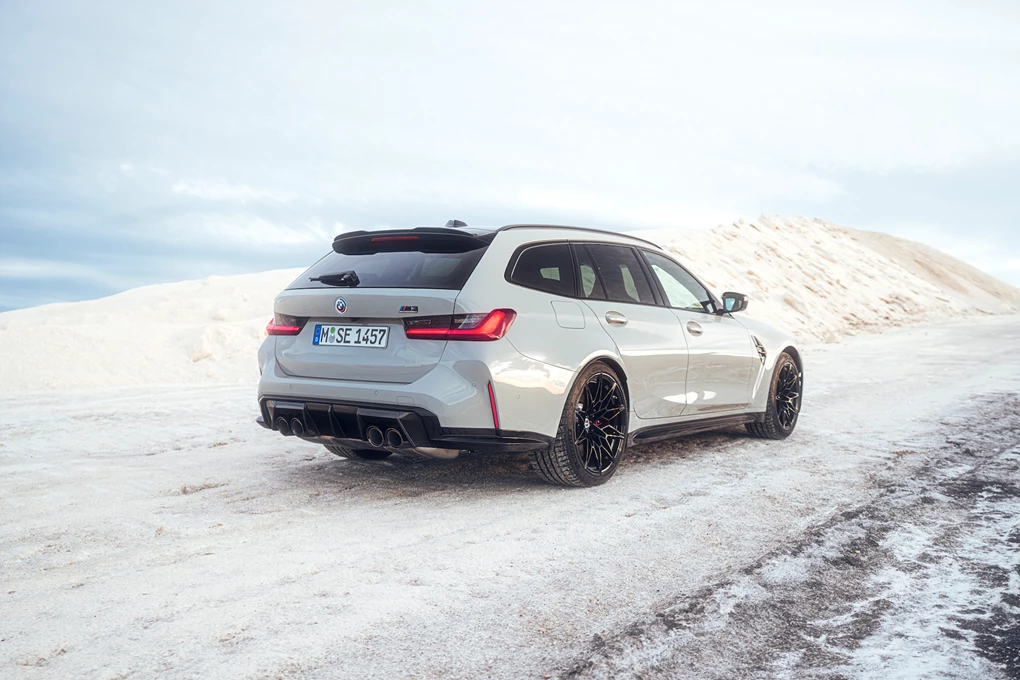 Since its launch in 1986, there have been three bodystyles for the M3 – a coupe, convertible and saloon. But there has never been an estate car version, or Touring in BMW speak. It's all the more surprising considering Audi and Mercedes have been producing sporty estate car rivals for years. 
While BMW has toyed with the idea of an M3 Touring in the past – the closest it's got was a concept of the E46 M3 in the early 2000s – it is only now when it's come to fruition. And unsurprisingly there's quite a buzz around it…
It uses the same 503bhp engine as the regular M3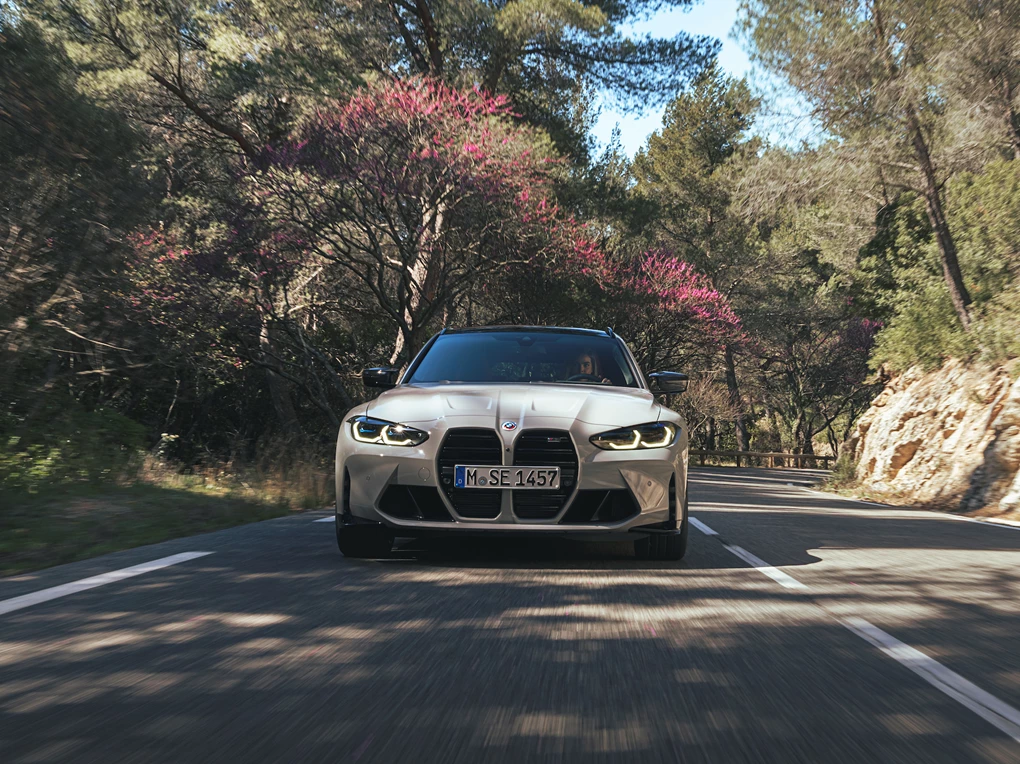 For the M3 Touring, BMW has kitted it out with the same 3.0-litre in-line six engine as the standard car, which certainly gets the model off to a fantastic start. 
Unlike the saloon, which can be had with rear-wheel-drive, this Touring uses BMW's xDrive system instead – sending power to all four wheels – and putting out a significant 503bhp and 650Nm of torque. That allows the M3 Touring to reach 60mph in just 3.4 seconds, and a top speed of 174mph (where permitted) with the BMW M Driver's Package selected. 
It promises to be impressive to drive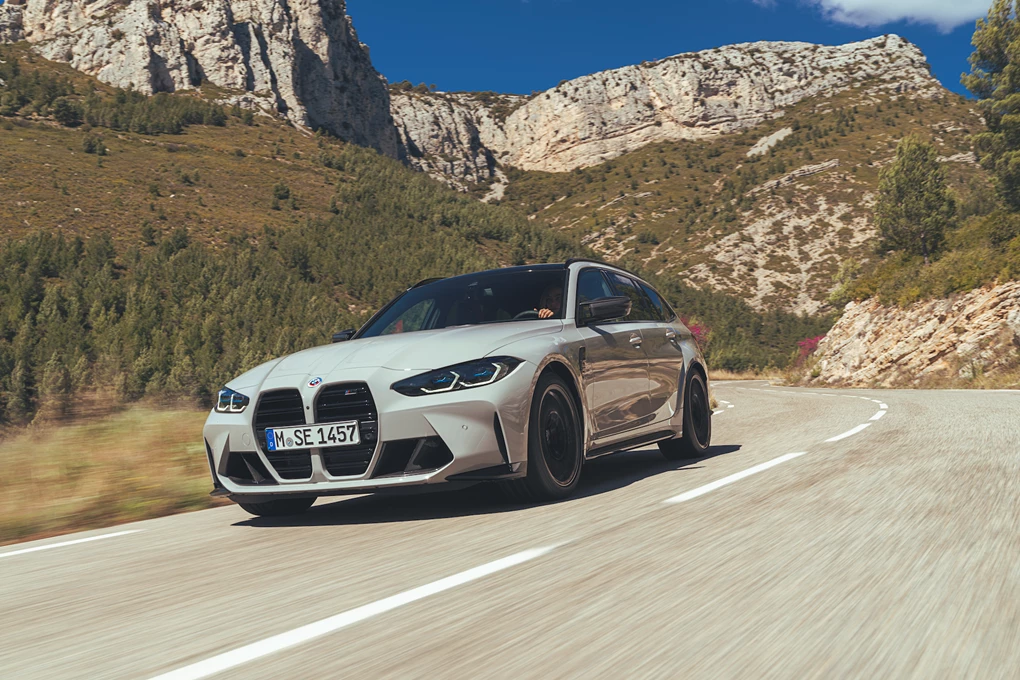 Given the M3 saloon is one of the finest cars to drive on the market, there are high expectations being placed on the Touring, and it's unlikely to disappoint. 
For starters, that xDrive system has a rear bias, enhancing the feeling of agility behind the wheel, while BMW has enhanced the torsional rigidity to keep the body stiff. But the German firm hasn't neglected everyday usability since M3 Tourings likely to be used on a daily basis by their owners. As a result, adaptive M suspension system will allow drivers to put the car in 'comfort' settings for when you want things to settle down. 
Impressive practicality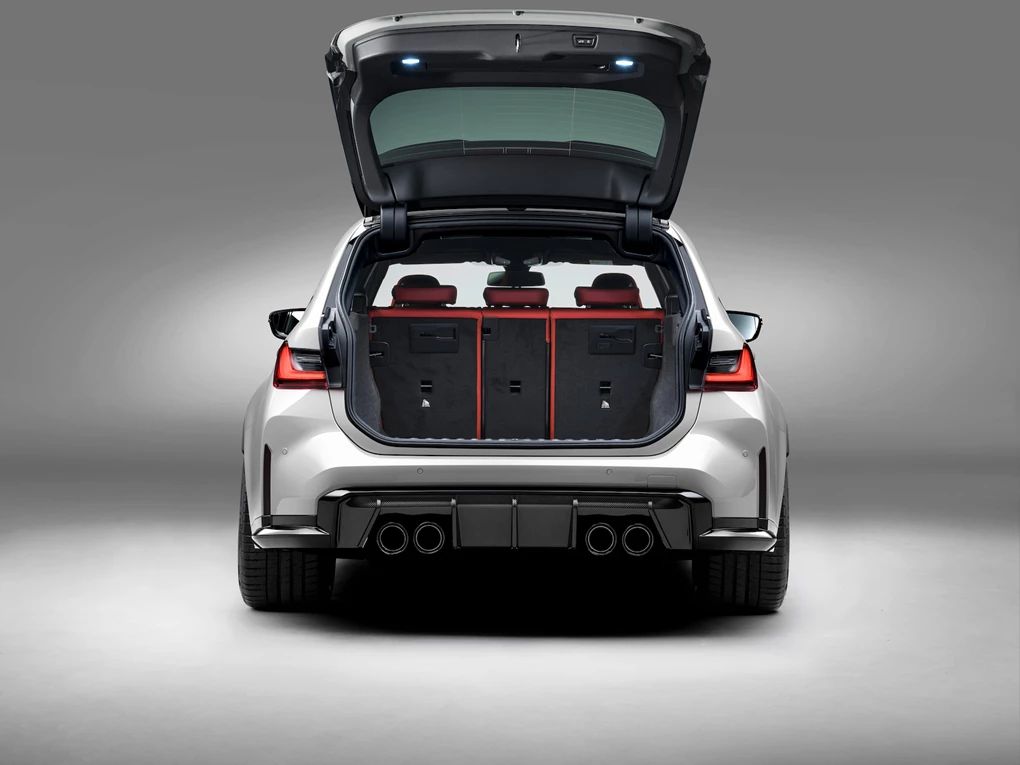 The key advantage of choosing an estate car over a saloon is for practicality purposes, and those wanting a spacious M3 will be delighted with this new Touring. 
In fact, it's no less spacious than a regular 3 Series Touring inside, partially helped by being slightly larger in terms of size, with the M3 having three full-size rear seats in the back, and a roomy 500-litre boot, extending to 1,510 litres with the rear seats folded. 
Boasts BMW's latest interior design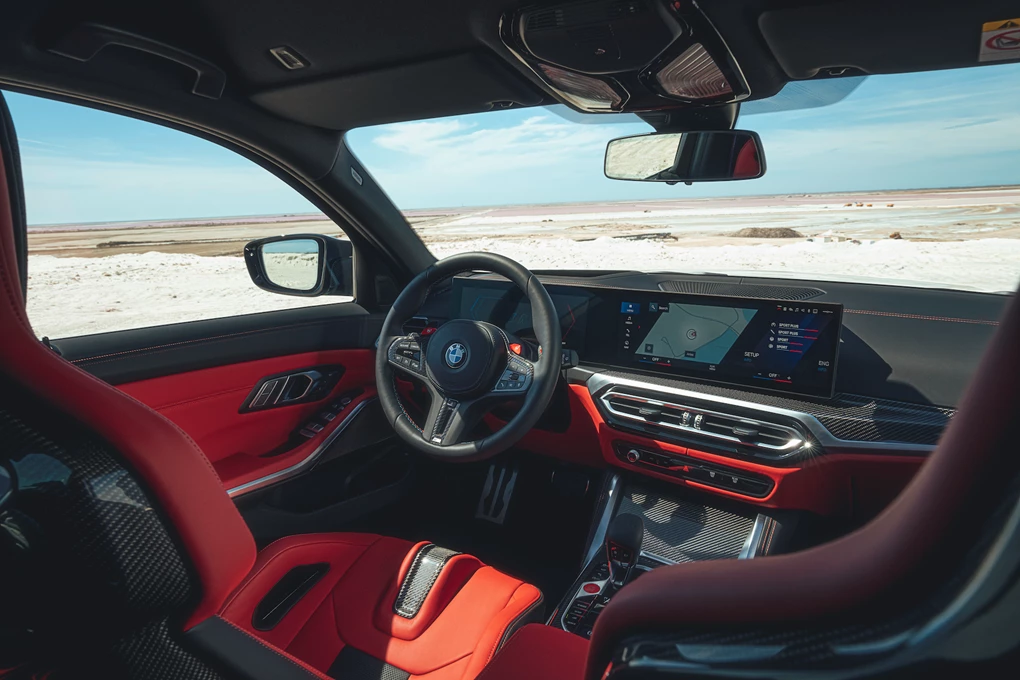 As part of the launch of this new M3 Touring, BMW is introducing its latest interior design to not only this estate but the saloon as well. 
Known as the BMW Curved Display, it's the same system as that found on high-end models from the German firm, like the iX and i4. With a main screen size of 14.9 inches and a 12.3-inch digital dial display merged into a rounded piece of glass, it helps to give the M3 Touring a particularly upmarket and modern look. 
The BMW M3 Touring is available to order now, with prices starting from £80,550.
Enquire on a new BMW M3 Touring