Mazda might be best known for its legendary MX-5 roadster and rotary sports cars, but recently it's been carving a path for itself in the crossover and SUV segment.
While its CX-3 and CX-5 are its mainstay products – each being particularly popular in the UK – the firm also makes the CX-4 for the Chinese market and the large seven-seat CX-9 over in the US.
But UK buyers will soon have another choice, when the new CX-30 joins the line-up.
Unveiled at the 2019 Geneva Motor Show, the CX-30 is set to be an all-new model line for the Japanese manufacturer. But how does do next to the similarly-sized CX-3?
Size difference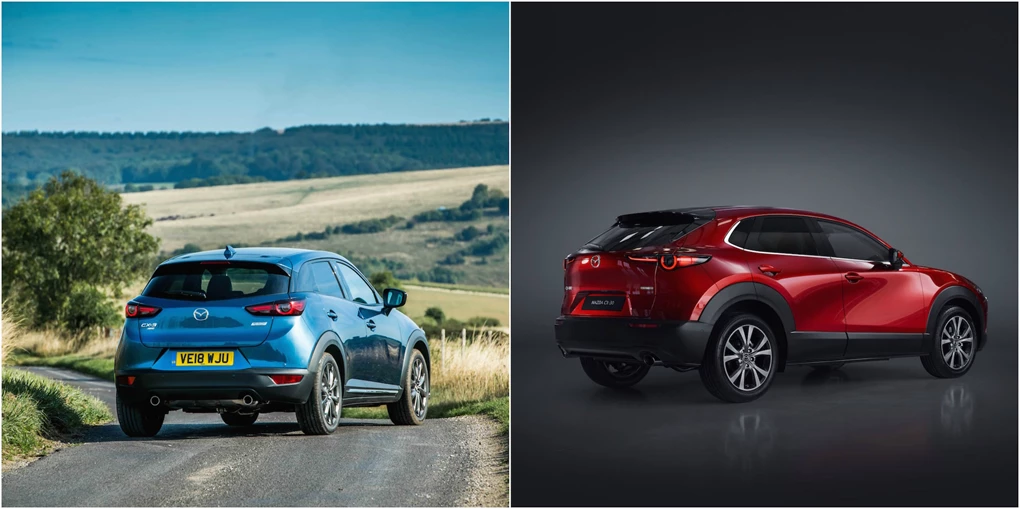 Enquire now on a new Mazda
Just on appearance alone, it's immediately clear that the CX-30 is bigger than the CX-3.  Side by side, the CX-30 has a much larger bonnet, a longer wheelbase and increased ride height.
And that's largely because the CX-3 is seen as a model based on the Mazda 2 supermini, whereas the CX-30 is closer to that of the larger 3 hatchback, which is a similar size to the Volkswagen Golf.
And yes, it would have been logical to call this model the CX-4, but given that nameplate is already used on a China-exclusive SUV, that was out of the question.
Improvements have also been made to cabin space, with the CX-30 available to seat four adults in comfort, which isn't always possible with the CX-3.
A more dramatic design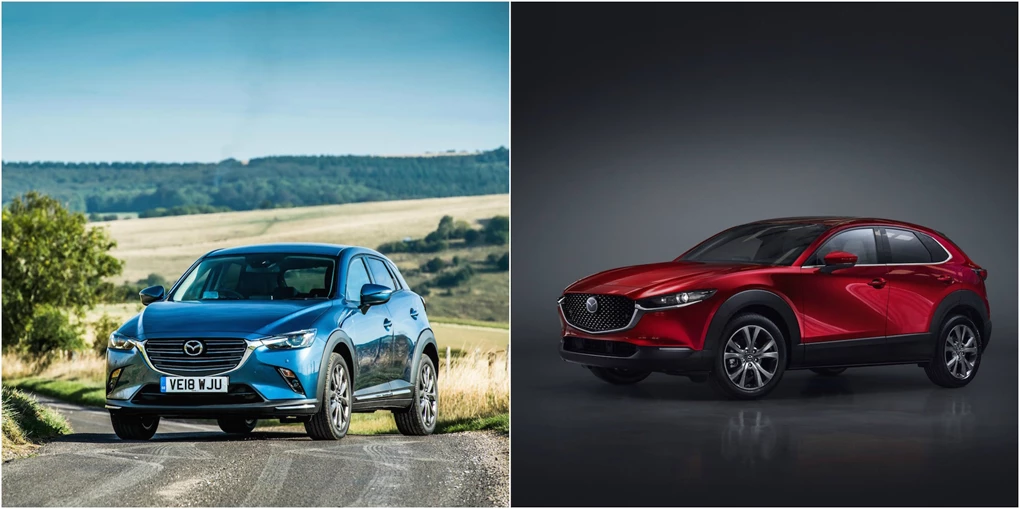 Mazda's design language is known as 'Kodo', which evolves over the time. With the CX-3 being an older model, that uses a past version of this design ethos, while the CX-30 utilises the most recent interpretation – as seen on the latest 3, which was the first Mazda to benefit from this upgraded look.
The latest evolution essentially involves a larger front grille which connects to thin, yet long, headlights. An additional feature is extra plastic cladding, which really helps to emphasise the rugged aesthetic of the CX-30.
Big differences on the cabin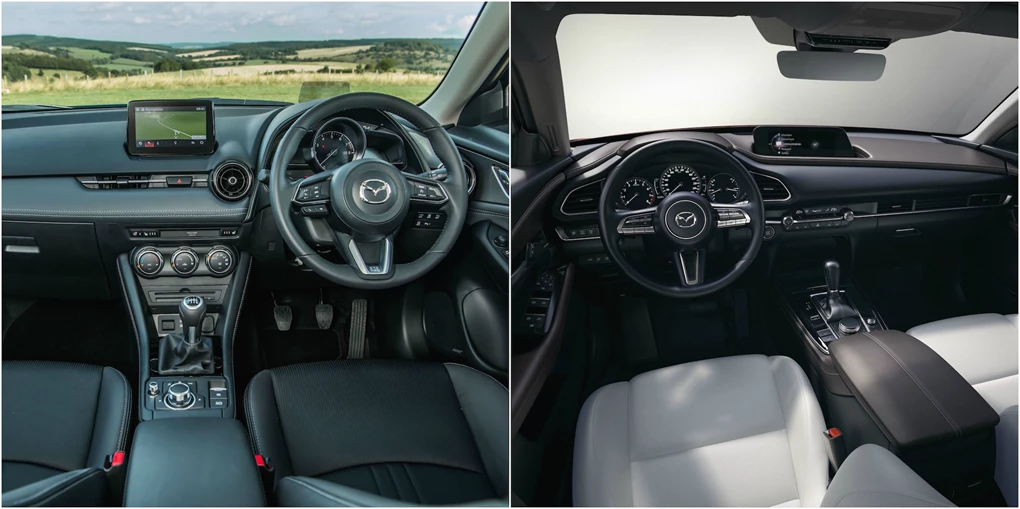 While the CX-3 still has a great cabin that's both simplistic and well-made, the CX-30's interior feels like a vast improvement. It's a much cleaner layout that looks far more modern, while the angular touchscreen that's superbly integrated into the dash is a welcome touch.
Pricing and trims are yet to be announced for the CX-30, and we haven't even driven the model yet. We're keen to see how it compares to the CX-3 and larger CX-5, given how good to drive the firm's cars usually are.