BMW is introducing further electrified versions of its best-selling 3 Series into its range.
The firm is significantly ramping up the number of plug-in hybrid options in its range, and next on the hit list are additional electrified versions of the 3 Series.
The latest model has been available since the end of last year with a 330e plug-in hybrid powertrain, but only in a saloon guise and with rear-wheel drive.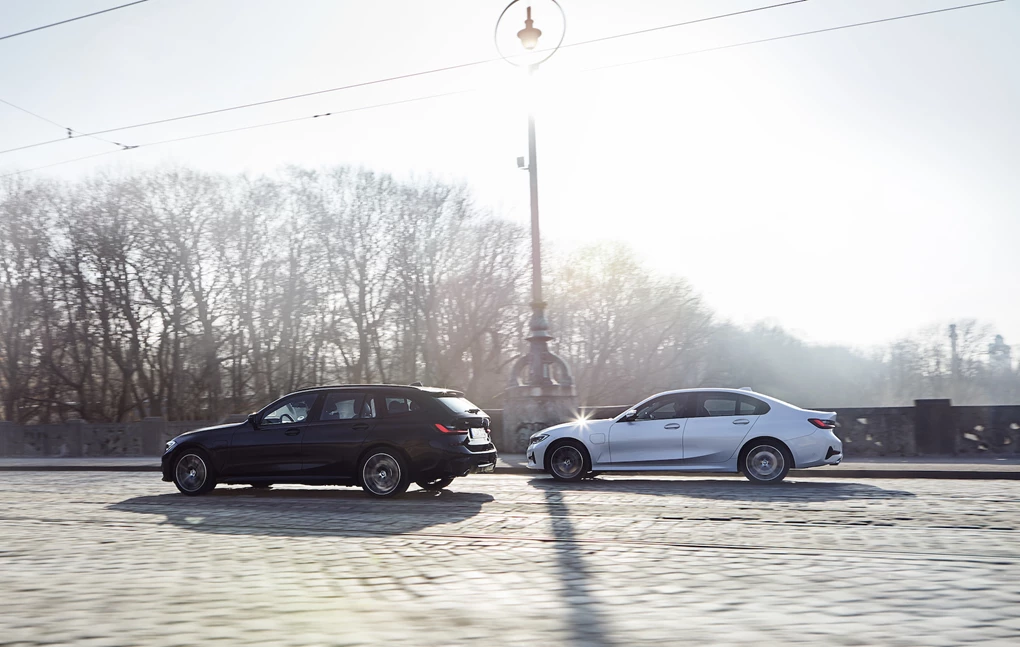 However, BMW will soon offer a practical Touring version – rivalling models like the Volkswagen Passat GTE Estate. It will be the first plug-in hybrid estate to come from the manufacturer, while also being one of the first available.
Alongside the new Touring variant, though, BMW is also set to offer xDrive all-wheel-drive on both saloon and estate models with the PHEV setup – offering additional traction, and helping in trickier conditions. This also helps to reduce acceleration times marginally.
The powertrain combines a 2.0-litre petrol engine with an electric motor and a battery to produce a combined 249bhp, though it can deliver up to 288bhp with an 'XtraBoost' function that's available in Sport mode.
See available 3 Series deals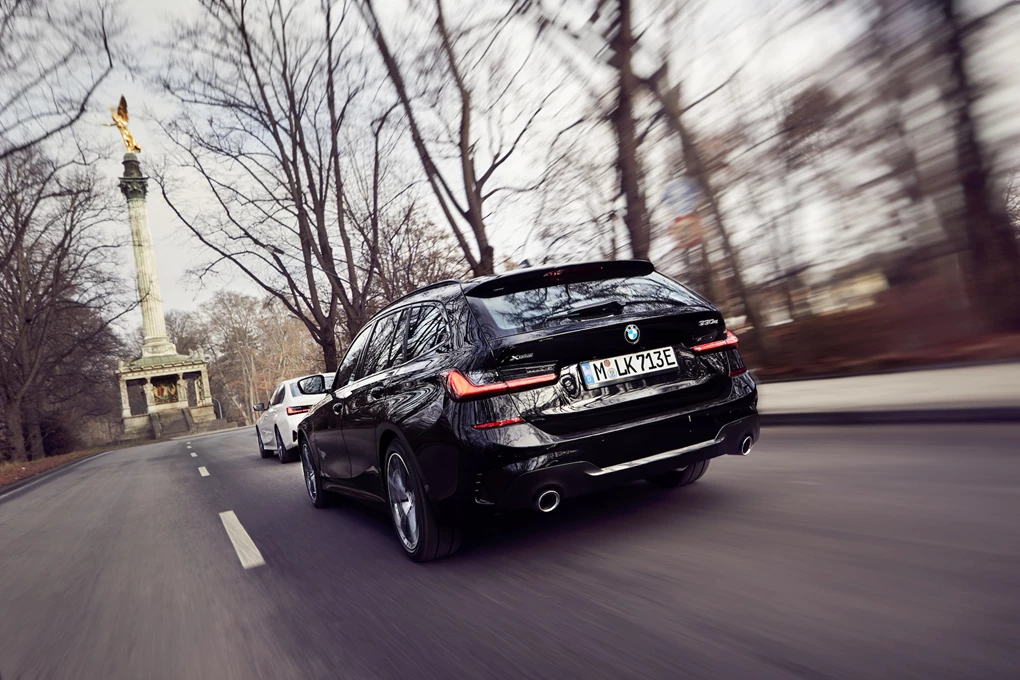 Using electricity, the 330e saloon can travel for up to 36 miles, with the figure dropping to 34 miles for the Touring variant. With one of BMW's wallboxes, the batteries can be charged to 80 per cent in 2.4 hours. Using a domestic household plug, it can be charged in 4.2 hours.
No prices have been given for the new electrified models yet, with first deliveries of the additional hybrid models set to begin in summer.