Hyundai has unveiled a new version of its recently-unveiled i10 – the sporty N-Line.
Following the third-generation i10's reveal last week, Hyundai has pulled the covers off this N-Line version at the Frankfurt Motor Show. It becomes the third 'N-Line' offering in the South Korean manufacturer's range – following on from the i30 and Tucson.
While many of the differences of N-Line versions are cosmetic, Hyundai will offer this sportier version with a more powerful turbocharged 99bhp 1.0-litre petrol engine – adding more zing than what's found in the 67bhp and 83bhp versions found in the regular i10. Performance figures for this new engine are still being calculated, though it's likely to be noticeably faster.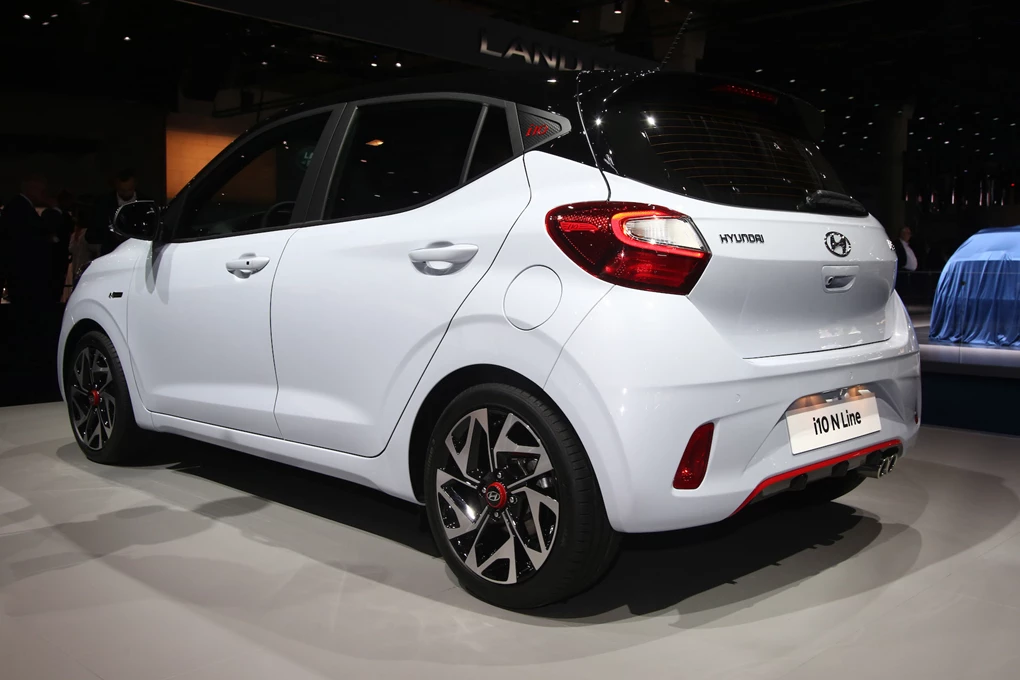 Exterior wise, the N-Line looks remarkably fetching as a baby warm hatch, with this car's redesigned bumpers, new grille, LED running lights, and 16-inch alloy wheels differentiating it from the standard version of Hyundai's best-selling city car. Red styling accents, twin chrome exhaust tips and an optional two-tone roof round off the styling changes on the outside.
The red theme extends to the interior, while N-Line branding is scattered around the cabin. Sports seats should also offer more support than the standard model.
Andreas-Christoph Hofmann, vice president of marketing and product at Hyundai Motor Europe, said: "Taking inspiration from our high-performance sub-brand Hyundai N, the i10 N Line features an even more dynamic look.
See Available i10 deals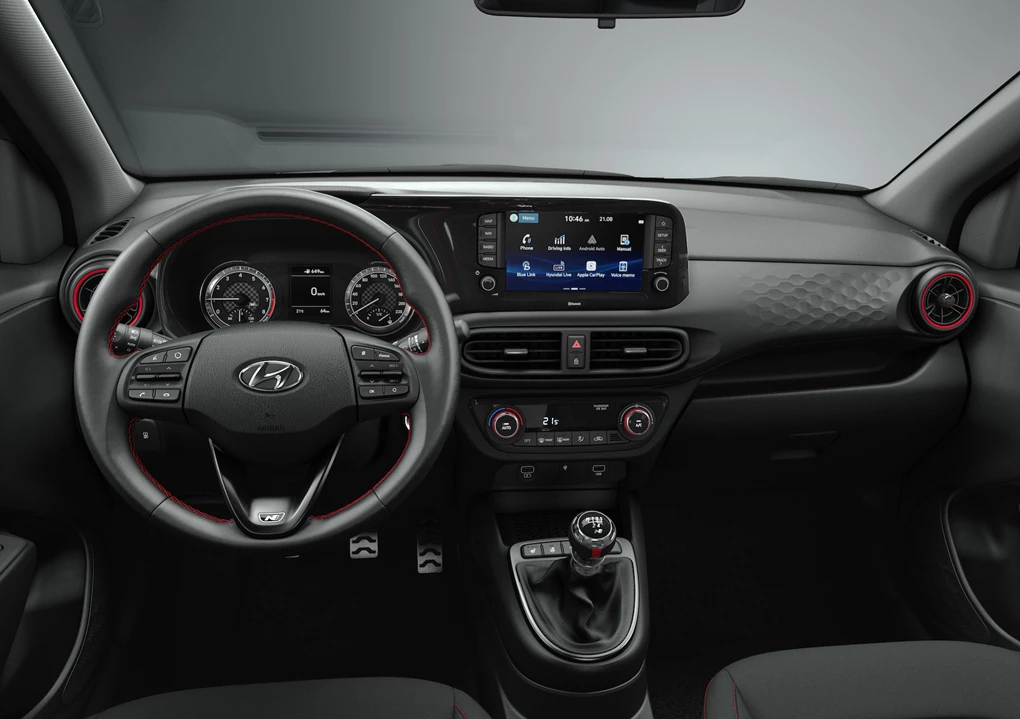 "In the past year, N Line has become an important component of our model strategy and we are excited to introduce the N Line character to our i10 customers."
Pricing and specs are yet to be announced, with first deliveries expected in summer next year.