Volkswagen has revealed its first pure electric model – the ID.3.
Displaying the fresh Volkswagen logo on the bonnet, the ID.3 is the first from the new all-electric ID family that is built on Volkswagen's Group's MEB EV-specific platform.
Volkswagen will be offering the hatchback with three different battery sizes – 45kWh, 58kWh and 77kWh – with the largest offering providing up to 342 miles on a single charge. The entry-level option offers between 143 and 205 miles.
Two rear-mounted motors will also be offered. The 1st Edition model, which has already been fully reserved, comes with a 201bhp motor that is paired to the 58kWh and 77kWh batteries. A 148bhp unit will be offered alongside the entry-level battery.
See Available Volkswagen deals
Following on from brand icons the Beetle and the Golf, the ID.3 is set to become a public favourite as it enters the hatchback market with plenty of useful features.
That includes the impressive interior space, which Volkswagen says is class-leading. With short overhangs at either end and a long wheelbase, the ID.3 ensures that this compact model offers plenty of passenger and storage room.
It's only 3mm longer and 19mm wider than the Golf – but the space from wheel to wheel is 145mm loner and the ID. 3 is 60mm taller.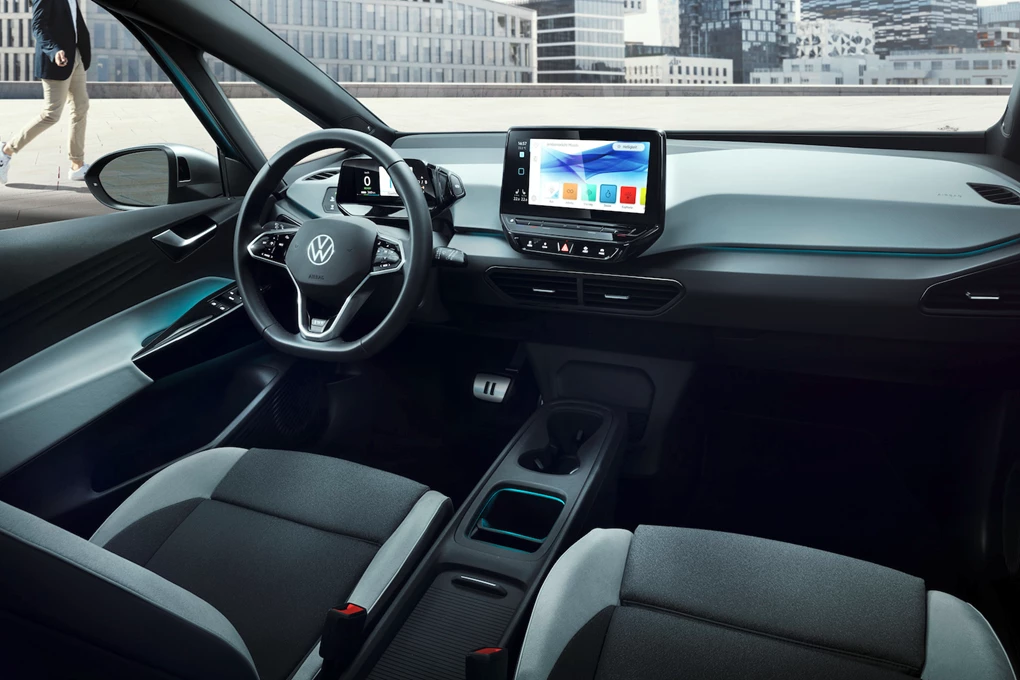 The cabin is quite simple, with a 10-inch central touchscreen the centre point of the dash. An instrument screen is mounted to the steering column unit, while the gear selector is mounted behind the steering wheel.
UK pricing for the ID.3 is yet to be confirmed, but the 1st Edition model is claimed to be priced for "under €40,000".