Mercedes has revealed its new C-Class in saloon and estate form, and boasts a sportier design with an interior inspired by the brand's flagship S-Class. 
One of the brand's most popular cars, more than 10 million C-Class models have been produced since it debuted in 1982, and the outgoing version – launched in 2014 – has accounted for a quarter of those. 
This latest model aims to continue the success with a design that's evolved to become sportier across both body styles, along with an increase in dimensions.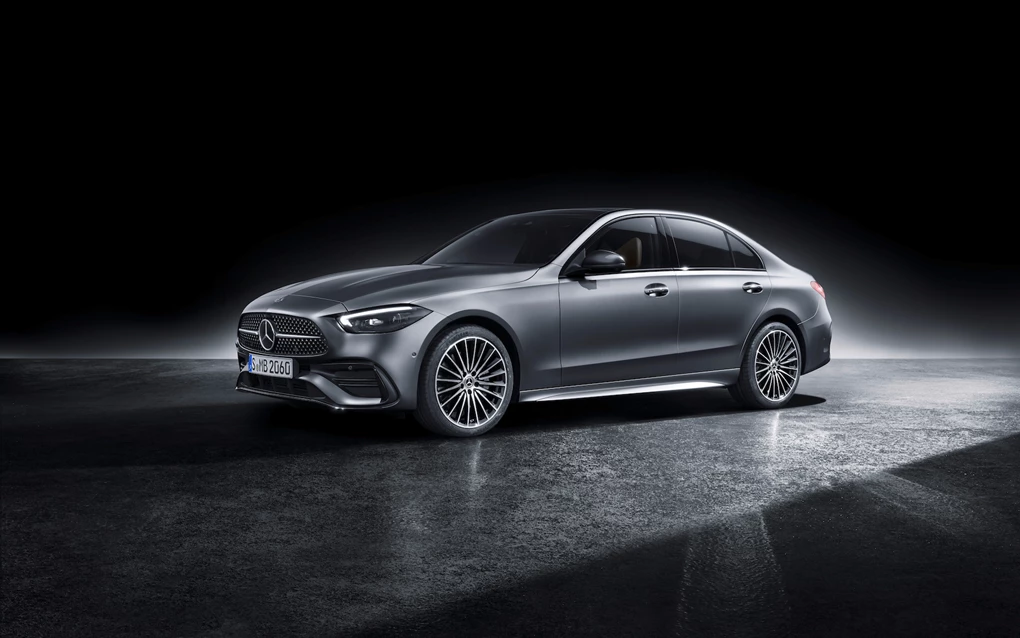 The cabin also gets a makeover inspired by the S-Class, and features a large digital dial display and touchscreen – measuring up to 12.3 and 11.9 inches respectively. It also gains the latest version of Mercedes' MBUX operating system, which includes a cool voice control service operated using the words 'Hey Mercedes'. 
From launch a choice of mild-hybrid petrol and diesels are available, with Mercedes resorting to just four-cylinder units on the new model, moving away from the more commonly found six-cylinder options in the old car. Later in the year Mercedes will also introduce new diesel and petrol plug-in hybrid models, with the firm saying they'll be able to travel for twice as long on electricity as the models they replace – up to 62 miles being the figure given.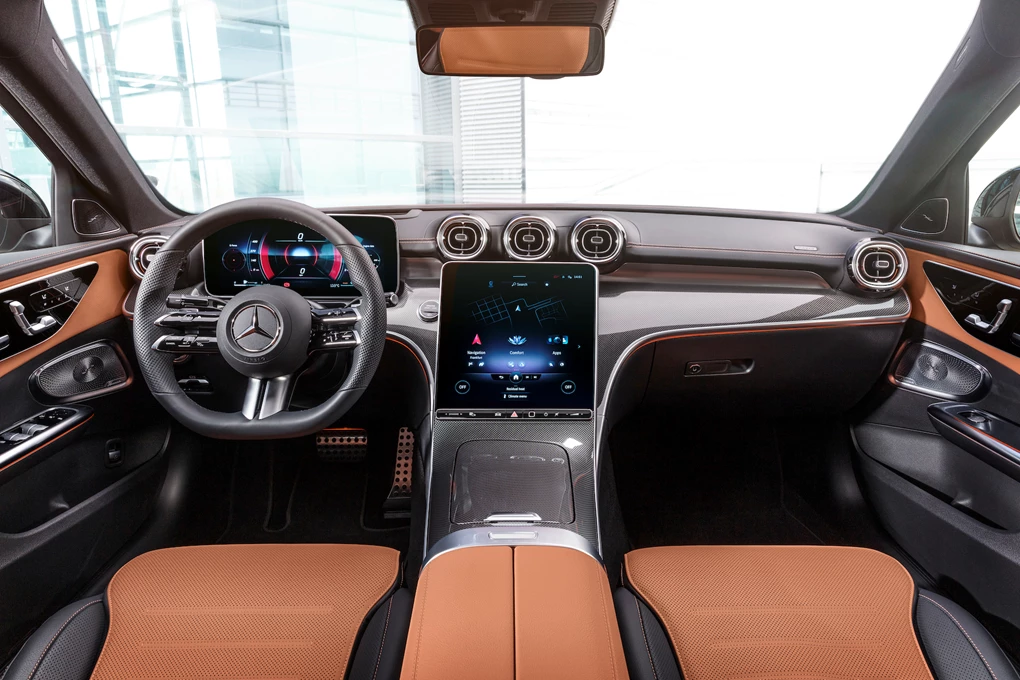 Rivalling the Audi A4 and BMW 3 Series, the new C-Class is set to reach showrooms in the summer, with order books set to open at the end of March. Expect prices to rise to account for the new tech and stylish design, with models likely to be available from around £35,000.
Enquire on a new Mercedes C-Class