Think that having loads of money is the answer to all your problems? You don't know the half of it…
While the rest of us tear our hair out over whether our new car really needs metallic paint or not, the super-rich are busy debating over the type of expensive requests that would make Scrooge McDuck blush.
Financial website This is Money recently took a trip to Rolls-Royce's factory in Goodwood to get an inside look at what happens when you're the sort of person who's only restriction is your imagination. Here are nine things you didn't know about buying a Roller.
1. You can patent your own colour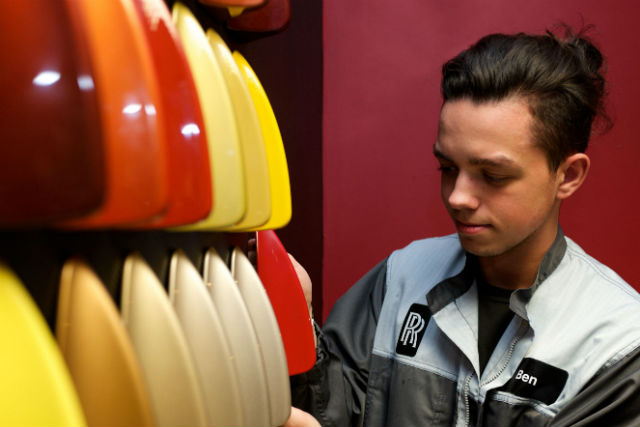 As standard, if you're buying a Rolls-Royce you have a choice of 44,000 colours for the exterior, but if none of these quite meet your discerning tastes, then Rolls' design team can colour match any object in the world.
In the past, customers have requested an exact colour to match their lipstick, gloves and even their shoes. Your custom colour is then patented, so anybody else who wants the same shade has to ask your permission.
2. They'll even colour match your pets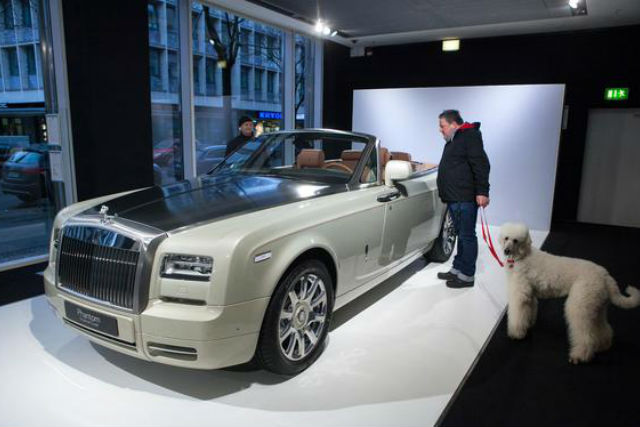 According to Rolls-Royce, one lady once asked for the leather interior of her car to be matched with the coat of her Red Setter dog. Paint experts took samples of the dog's hair to make the one-off shade, but luckily no animals were harmed in its making.
3. The custom options are insane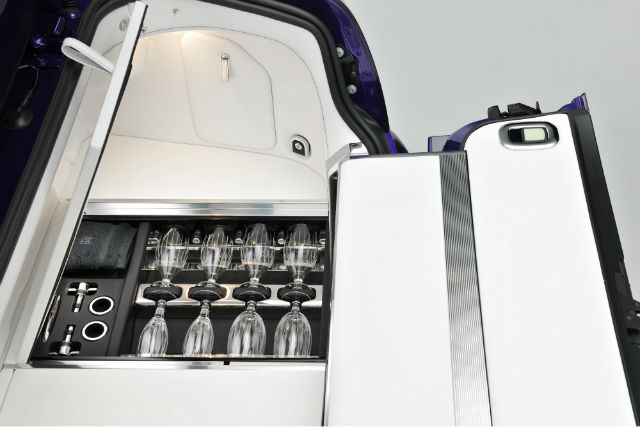 Just some of the options you can get with your Rolls-Royce include picnic hampers and whiskey cabinets, plus even cigar humidors and hidden jewellery safes. One customer even asked for the entire boot of his Phantom Drophead to be refrigerated to store his favourite champagne.
There's also a choice of 24-carat gold for the interior, along with tanzanite diamonds, emeralds, rubies and sapphires.
Some of the weirder custom options include one customer's request for a speedometer to be fitted in the rear so he could keep an eye on how fast his chauffeur was driving, and a Japanese Sumo wrestler who asked that the cupholders be made to fit his favourite soft drink cans exactly.
4. You can have a whole universe in your cabin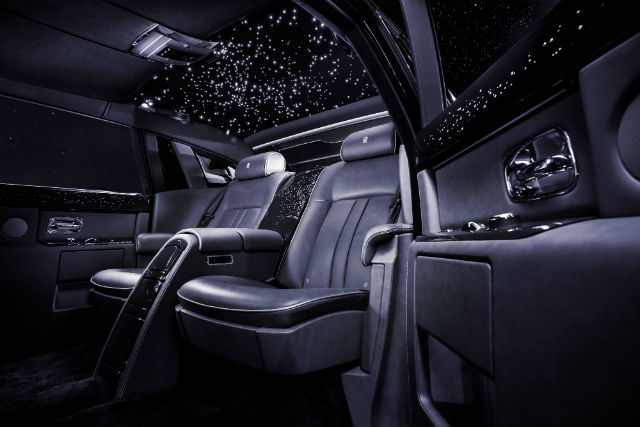 As an option, you can have the unique Starlight Headliner installed in the car's roof, which uses 1,340 individually-woven fibre optics and 2km of cabling to recreate the pattern of a starry sky.
You don't just get any old scene, either; customers can specify any constellation that they want, with Rolls-Royce bringing in boffins from a local observatory to confirm the accuracy of their reproduction.
Customers can even ask for a replica of an exact star arrangement over any place on earth at any given data or time, for example the sky over London at the exact time your first child was born.
5. Quality control is zero tolerance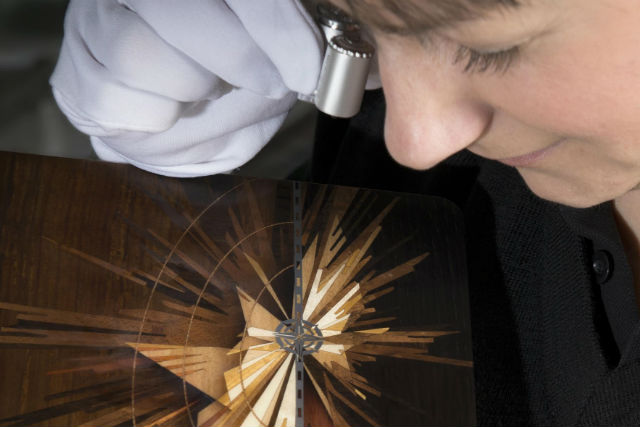 Each and every car that comes off the production line is drowned in 5,000 litres of water from 73 high-pressure jets as part of the manufacturer's 'Monsoon Test' to check it's watertight.
After being dowsed, the cavities of the car are then checked with an endoscope for any sign of leakage. Any car that fails this rigorous test is immediately scrapped.
6. Rolls trusts only one person to paint its cars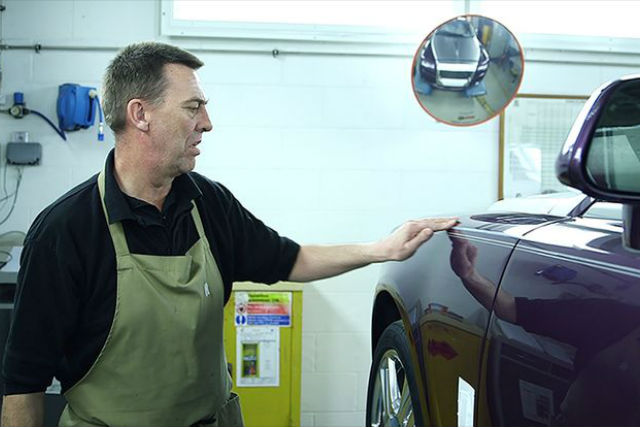 There's only one man on the entire planet that the company trusts to hand-paint the coach lines on its cars, a former pub sign painter named Mark Court.
It takes three hours to carefully pinstripe each side of a Rolls-Royce Phantom using bespoke brushes made from ox and squirrel hair. Each line must be precisely level and a uniform 3mm width throughout, but instead of using any markings or rulers Mark relies purely on sight and skill alone.
7. Employees wear special deodorant to stop damage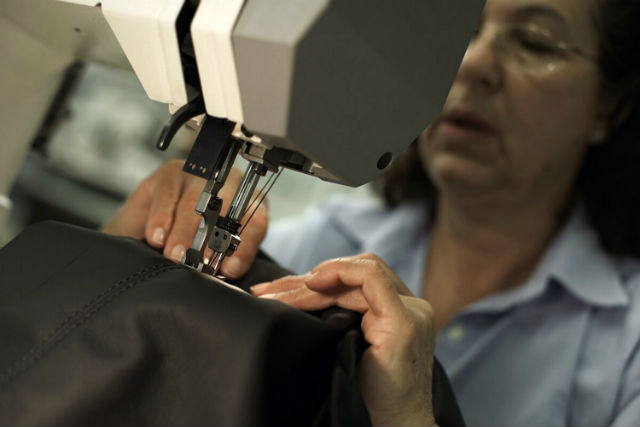 Rolls-Royce customers routinely specify unique paint finishes created with rare mother-of-pearl and £23,000 worth of gold flakes, and the company takes its approach to perfection very seriously.
As a result, employees who work on the cars are banned from wearing make-up or lipstick to prevent the paint being contaminated, and Rolls-Royce even issues them with a specially-authorised deodorant.
8. You'll get to meet the Flying Spanners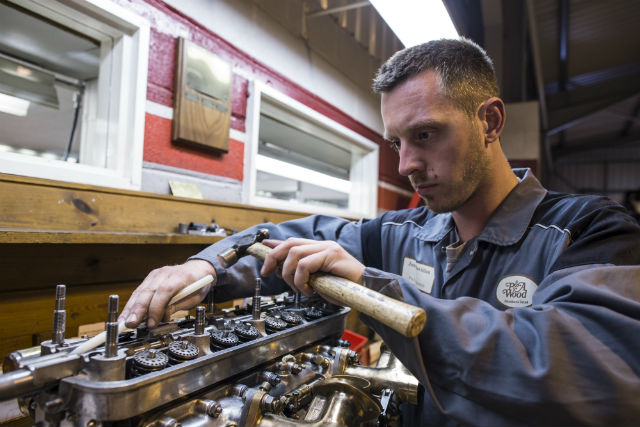 Currently, Rolls-Royce sells cars on five continents, but if you're a customer who lives in a country that doesn't have a Rolls dealership, the company will fly specially trained technicians out to you.
This small band of expert repair people have been named the Flying Spanners, in honour of their job and also harking back to the mobile engineers who travel to service Rolls-Royce aircraft engines.
9. Attention to detail is unparallelled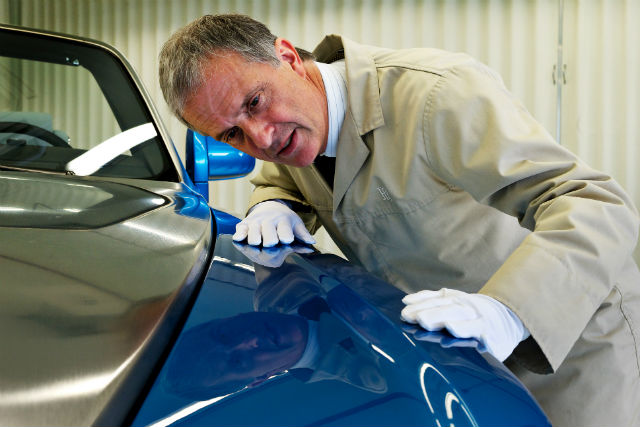 To make sure that your car looks its absolute best, Rolls even has a specially-developed lamp which can be adjusted to match the different intensities of sunlight that depend on where you are in the world.
If you live in a country closer to the equator, where the light is much more intense, the manufacturer can alter its paint mixture to make sure the car looks exactly as advertised upon arriving in your driveway.