Nissan has confirmed development of a new twin-motor electric powertrain that looks set to be deployed across its next generation of electric vehicles.
Using separate motors at the front and rear axles, the powertrain is said to produce 304bhp and 680Nm of torque. Combined with advancements in the firm's all-wheel-drive technology, Nissan says the setup delivers acceleration, braking and cornering performance that's 'on-par' with sports cars on sales today.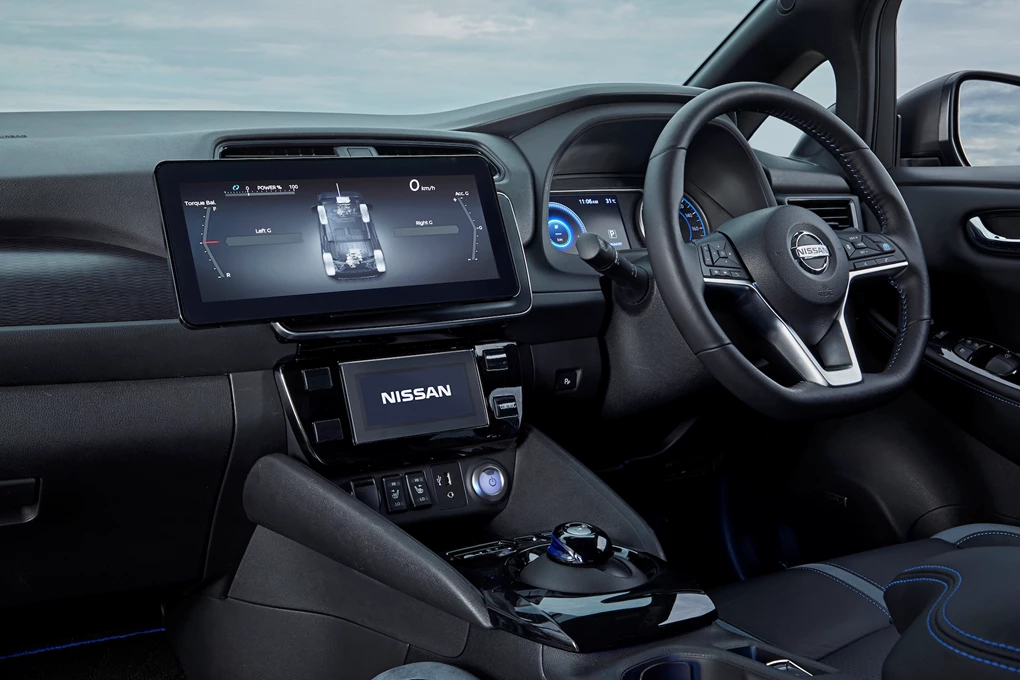 It's not all just about sheer performance here, though. Regenerative braking tech features on the rear axle as well as the front in a bid to improve refinement. Nissan says that when slowing down on city streets, the system should help prevent passengers being shaken back and forth while the system recovers power — reducing the potential for motion sickness and other discomforts.
The firm has showcased this new powertrain in a development version of its current-generation Nissan Leaf. Though it's very unlikely for a production version of this car to join the Leaf's line-up in the near future, the mule does show off some other technologies that could make their way into future vehicles from the firm.
Most notable is a 12.3-inch display mounted in the centre of the car's instrument binnacle. Here, real-time information on the car's power distribution and various other bits of telemetry are accessible.
In production form, it's more likely this software would be condensed into the firm's existing infotainment system rather than displayed on its own screen.