Porsche has introduced a new entry-level '4S' version of its new Taycan EV, which sits beneath the Turbo and Turbo S models.
The new 4S still comes with four-wheel-drive, but has a less powerful electric motor. However, it still produces an impressive 523bhp and is capable of an electric range of up to 252 miles. In comparison, the Turbo model produces 670bhp and can manage up to 279 miles on a single charge.
With the Taycan 4S, it can sprint from 0-60mph in 3.8 seconds and reach a top speed of 155mph. Buyers can also choose the optional Performance Battery Plus, which increases the power to 563bhp, and allows for up to 287 miles of electric range.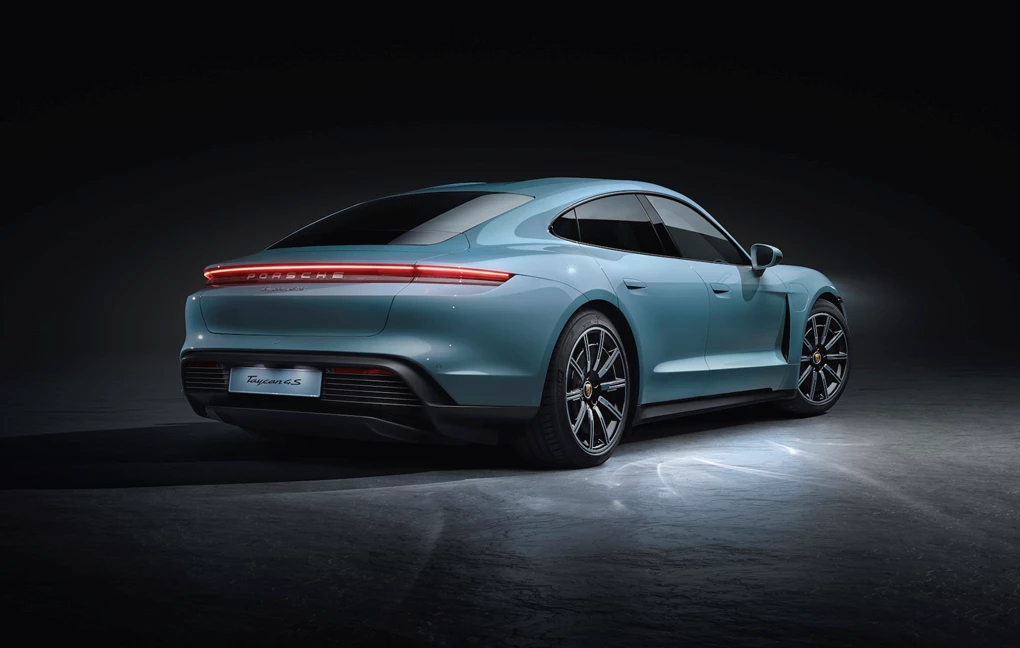 The Taycan also has one of the most impressive charging capacities available today – able to charge at a rate of up to 270kW. In contrast, most EVs available today can only top up at 50kW.
Aside from a set of 19-inch alloy wheels and red painted brake callipers, the 4S looks identical to the regular Taycan – meaning it looks like a sleek four-door 911. Inside it features a large 10.9-inch touchscreen, along with a further digital displays – one at the opposite end of the dashboard and a second in the centre console.
Standard equipment includes LED headlights, a part-leather interior and electric front seats. Following a similar path to Tesla and Polestar, the Taycan is also available with an entirely leather-free interior – instead featuring a cabin made from recycled materials.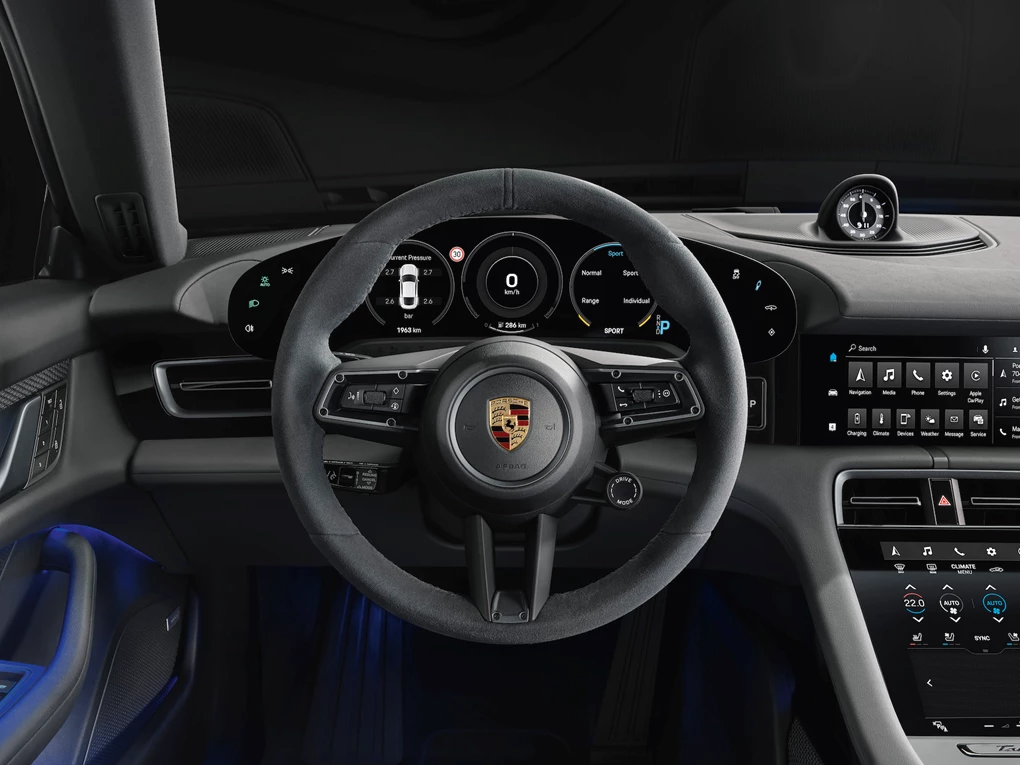 The Taycan will arrive in showrooms in January 2020, with prices for the Taycan 4S starting from £83,367, which is a vast saving over the Turbo's £115,858 starting price and the Turbo S's £138,826.