Porsche has unveiled its first all-electric model – the powerful Taycan saloon.
Resembling a four-door 911, which is certainly no bad thing, the Taycan kickstarts the brands electric offensive, which is set to be followed by EV versions of the Macan and Boxster.
From launch, Porsche will offer the Taycan in two variants – Turbo and Turbo S, which is a slightly unusual naming policy given 'Turbo' is something associated with combustion engines.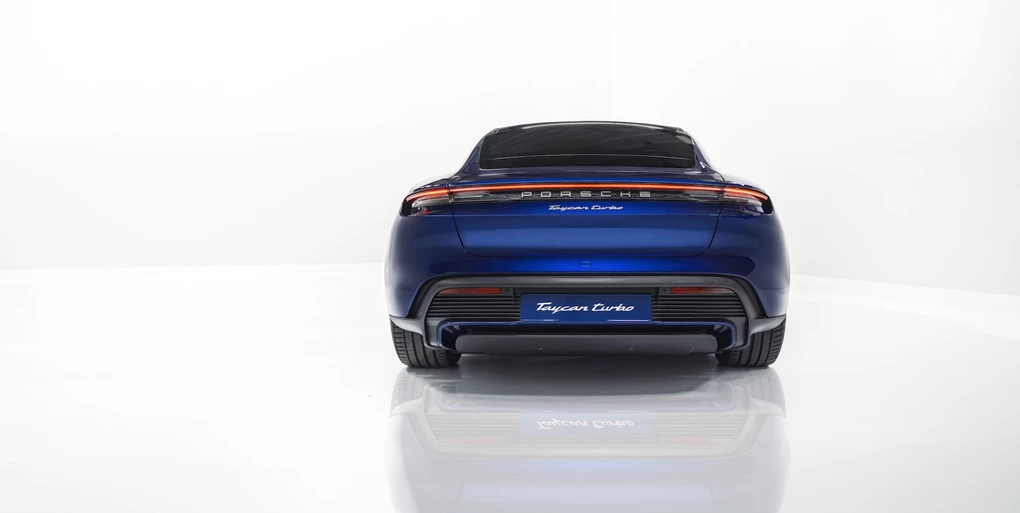 In standard Turbo form, the Taycan's electric motor produces 671bhp, which increases to 751bhp in Turbo S form, when in combination with launch control. The launch models also all come with all-wheel-drive, though a less powerful rear driven model is set to follow later.
Its large 93.4kWh battery also allows for a claimed 279 miles of electric range, or 257 miles on the Turbo S version. It will also be equipped with a huge powerful 800v charging system, with the model able to charge to be charged from flat to 80 per cent in less than 23 minutes in "ideal conditions". That said, the UK's charging network is a long way off delivering such rapid charging times.
The performance is set to be hypercar-beating, with the Turbo S claimed to be able to accelerate from 0-60mph in 2.6 seconds, and 0.6 seconds later on the Turbo. Both versions have a 161mph top speed.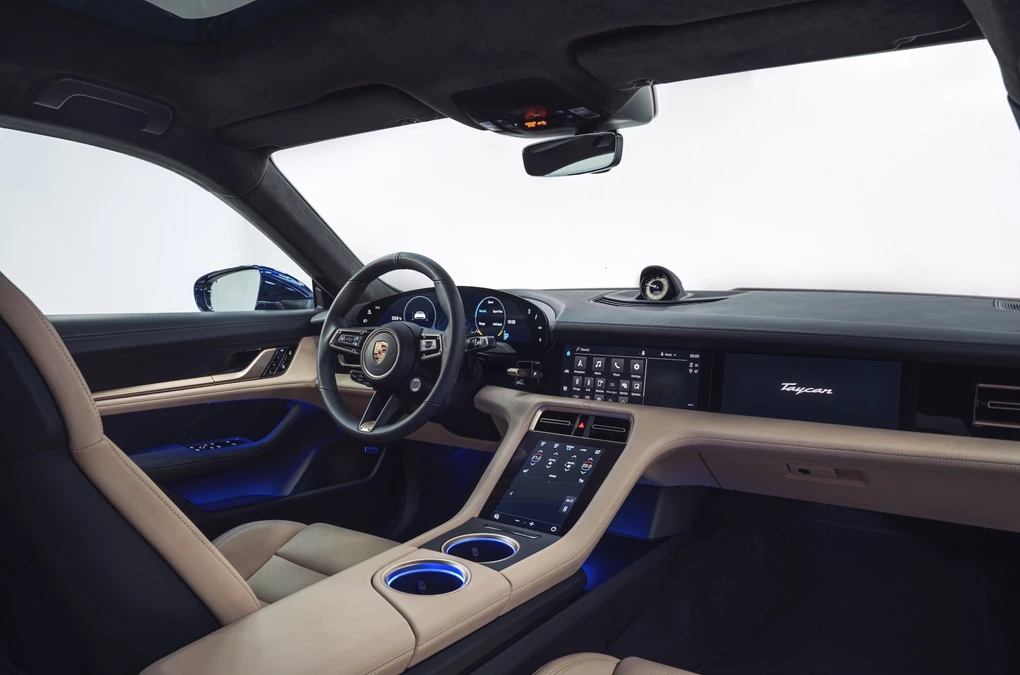 Porsche has also changed the Taycan's cabin dramatically next to other Porsches in the range by introducing a new 10.9-inch infotainment system, which is now operated in an Amazon Alexa-style 'Hey Porsche' command. And in a similar style to Tesla, Porsche will also offer a leather-free cabin, which is made from recycled materials.
Porsche is ensuring Taycan owners will feel at ease with public EV charging by supplying each car with three years' access to Ionity's network, along with various other providers through the 'Porsche Charging Service'.
Given all this technology and performance, the Taycan is not set to be a cheap EV. Prices start from £118,858 for the Turbo model, with the Turbo S version being priced from £138,826. It's now available to order, with first deliveries expected from January 2020.