The RAC has become the first major breakdown company to use an electric patrol van as the firm explores how they could be used in the future. 
The firm was one of the first to install top-up chargers in its vans to help out EV owners that had run out of charge, but now it aims to also carry its patrols on electric power too. 
The RAC has chosen Renault's electric Zoe E-Tech van, which is a light-use commercial vehicle based on the standard supermini, but with the rear seats removed to allow for greater room. The breakdown company said it was 'one of few EVs on the market capable of carrying the necessary tooling and parts needed', while still offering a decent electric range.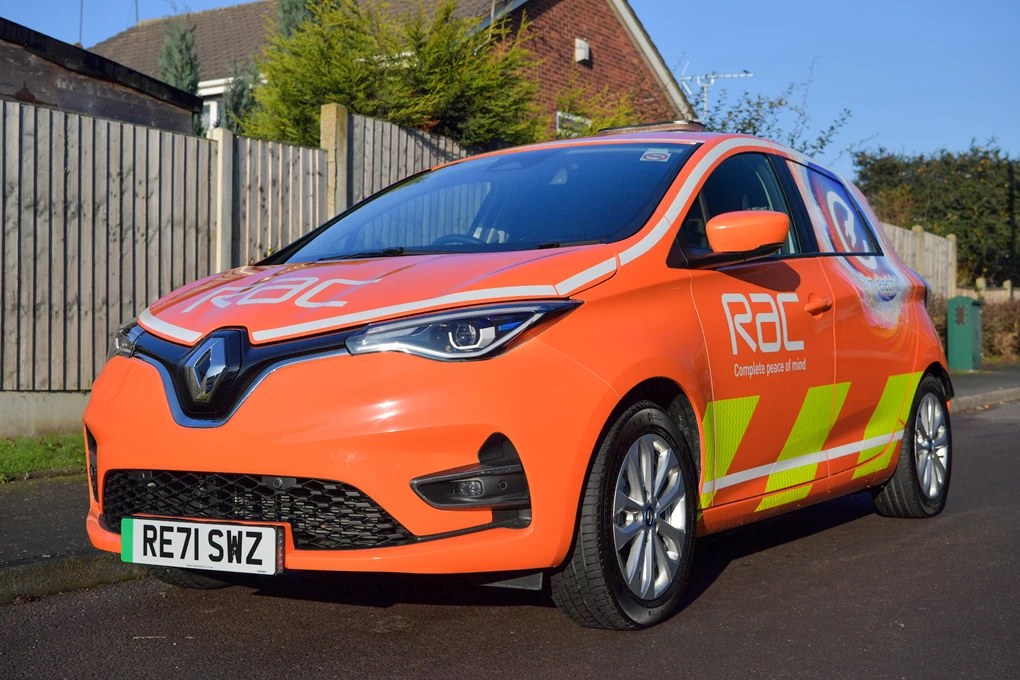 Though the Zoe won't be used to tow other vehicles – no other electric van can currently do this, either – the RAC says it should be able to fix four out of five breakdowns on the spot. It will primarily be used to attend to the two most common reasons for breakdowns, flat batteries and tyres. Onboard, crews will carry items such as up to six replacement car batteries, two tyres and a trolley jack. 
RAC group operations director Paul Coulton said: "This first RAC all-electric patrol van may be small, but it's easily capable of successfully attending nearly half of the breakdowns we get called out to on a daily basis. We're confident it will prove the old saying that good things really do come in small packages." 
The Zoe E-Tech Van is currently the only electric car converted to become a van, and delivers an electric range of up to 245 miles, while offering one cubic metre of space in its load area, and a payload of up to 387kg. Prices start from £29,240, including VAT and the plug-in van grant.
Enquire on a new Renault Zoe