After showing the interior design for the first time yesterday, Renault has unveiled the exterior design of the all-new Clio.
Despite the looks appearing more of an evolution than a revolution over the previous iteration, the fifth-generation Clio comes with design details from its larger Megane sibling – such as the C-shaped head and taillights.
The French brand has also made the overall design sleeker by moving the rear door handles inside the window frame and a thin brake light has been made longer and thinner at the top of the rear window.
But this mildly revised body sits on top of an all-new chassis – with Renault introducing the CMF-B platform, which can hold both combustion engines and electrified powertrains.
Most refreshes nowadays mean cars grow between generations, but Renault has shortened the Clio by 14mm compared to the previous iteration.
However, due to clever packaging, there is considerably more storage space in the boot – with the load space up to 391 litres from 300 litres in the fourth generation.
See Available Clio deals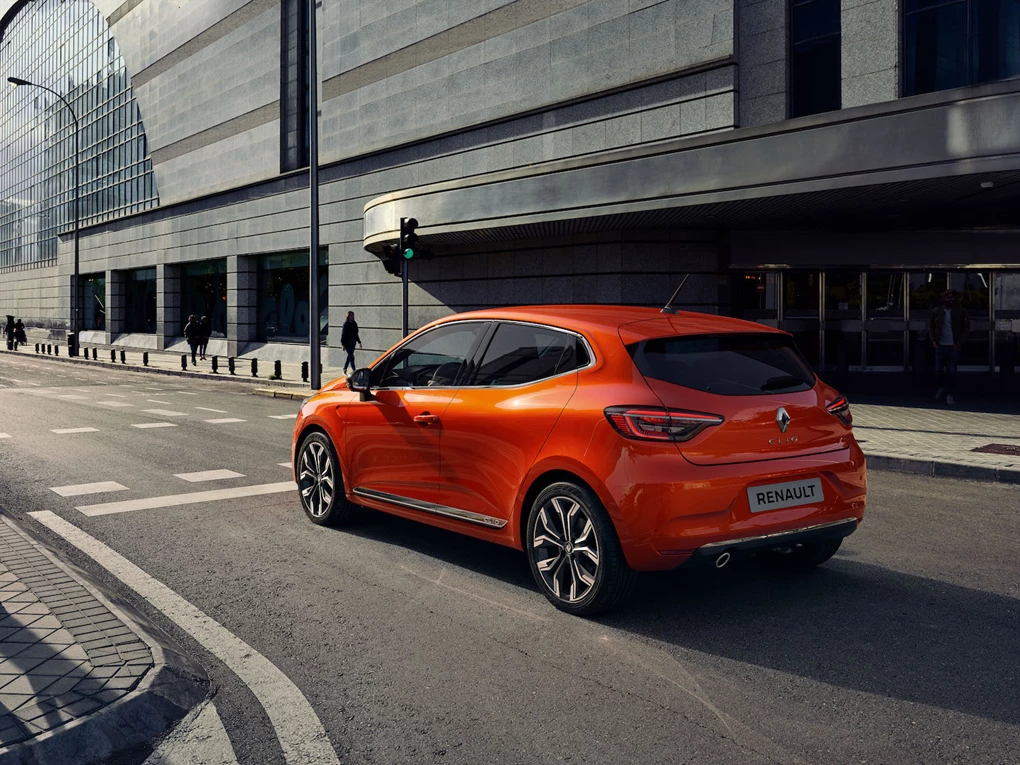 That new exterior look encases the new cabin, which comes with a central 9.3-inch touchscreen running a new infotainment system and a digital instrument screen.
The new Clio will also come with a new trim, R.S. Line, which replaces the former top-end trim, GT-Line.
The R.S. Line will incorporate sporty design features, such as a bright yellow front splitter, honeycomb grille and 17-inch alloy wheels – while the interior also has R.S design touches.
The full pricing and specification structure will be revealed closer to the vehicle's sale date, which is expected to be this summer.