Skoda is really ramping up its electrified offensive with a host of new plug-in hybrid models coming to fruition, while its bespoke new Enyaq EV will be arriving in showrooms later this year, too. 
But the model that's expected to be the big-seller in the range is the Octavia iV – those latter two letters standing for Skoda's electrified sub-brand. 
Here's what you need to know about it… 
Long electric range allows for low running costs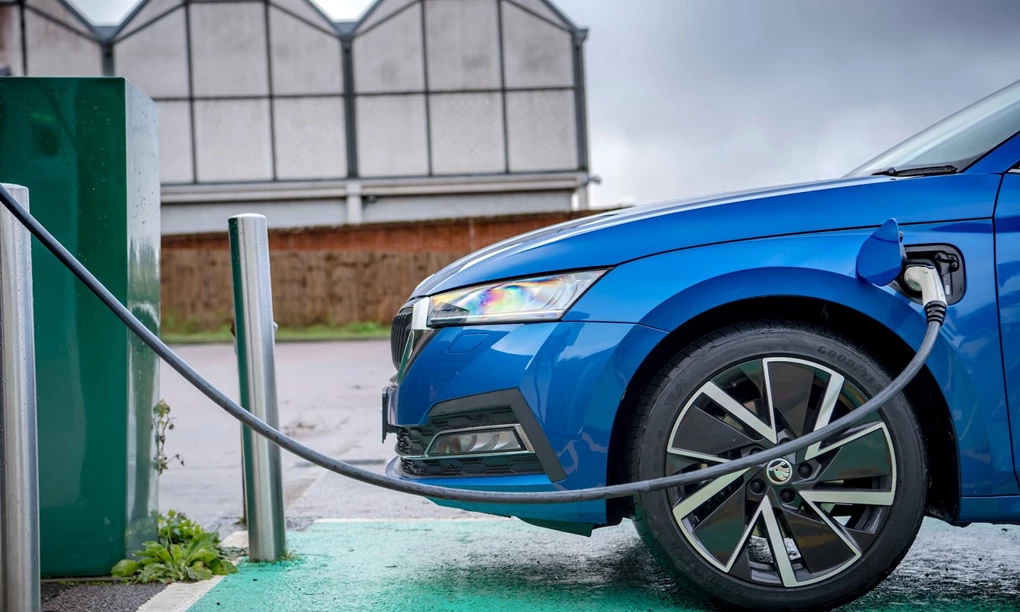 If you're considering a plug-in hybrid, its ability to run as an EV for as long as possible is hugely important. And this new Skoda Octavia doesn't disappoint. 
The powertrain itself combines a 1.4-litre petrol engine with an 85kW motor and 13kWh battery – and it's the latter that aids the impressive zero-emissions ability, with Skoda claiming this Octavia can travel on electricity for up to 43 miles. That allows for some astonishing fuel economy figures, providing you keep the battery charged up, with Skoda claiming 282.5mpg. 
Offers brilliant value to company car buyers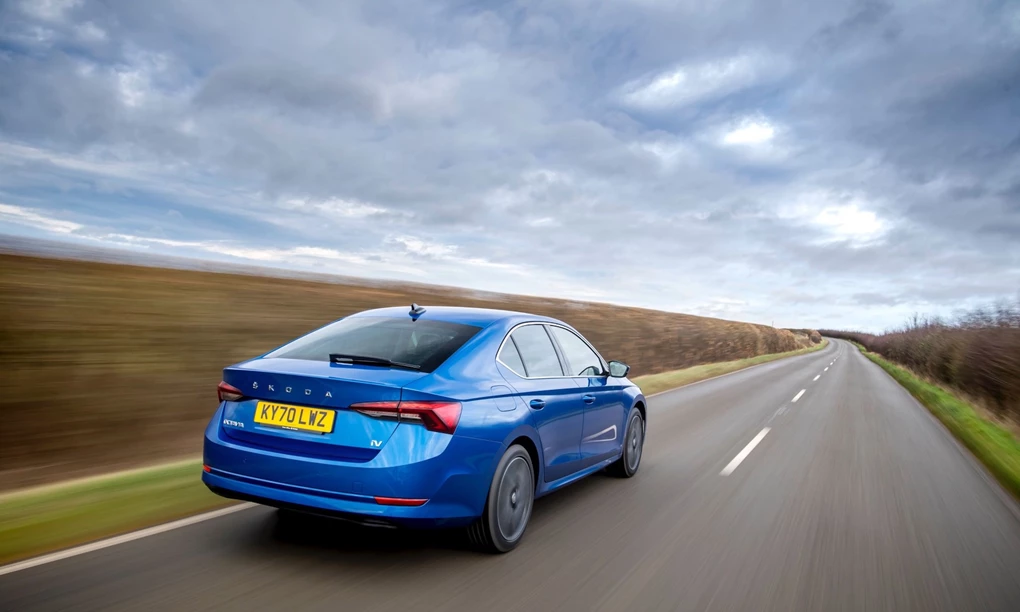 Plug-in hybrids continue to prove a big hit with company car drivers, and given the Octavia is already a very popular fleet car, it's a match made in heaven here. 
Thanks to emissions of just 22g/km, the Octavia iV has a benefit-in-kind percentage of just six per cent – contrast that to the most affordable diesel option which has a BIK of 24 per cent. In real terms, switching to the PHEV could save you £60 per month in company car tax, compared to the standard diesel option. 
Hot plug-in hybrid vRS model on offer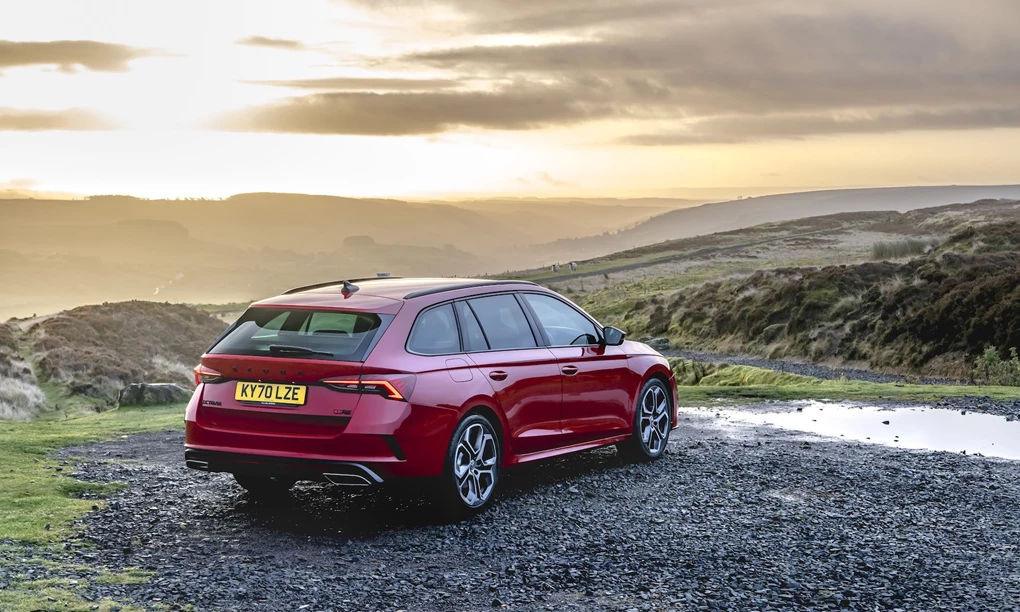 Alongside the standard Octavia iV, Skoda is keen to add some extra sporty flair to its electrified range, and it's why a plug-in hybrid version of the brand's hot vRS model is also on offer. 
Increasing the power from 201bhp to 242bhp, this sporty PHEV certainly delivers on the performance front as it's able to accelerate from 0-60mph in just 7.1 seconds and head on to a top speed of 139mph. 
Two bodystyles remain available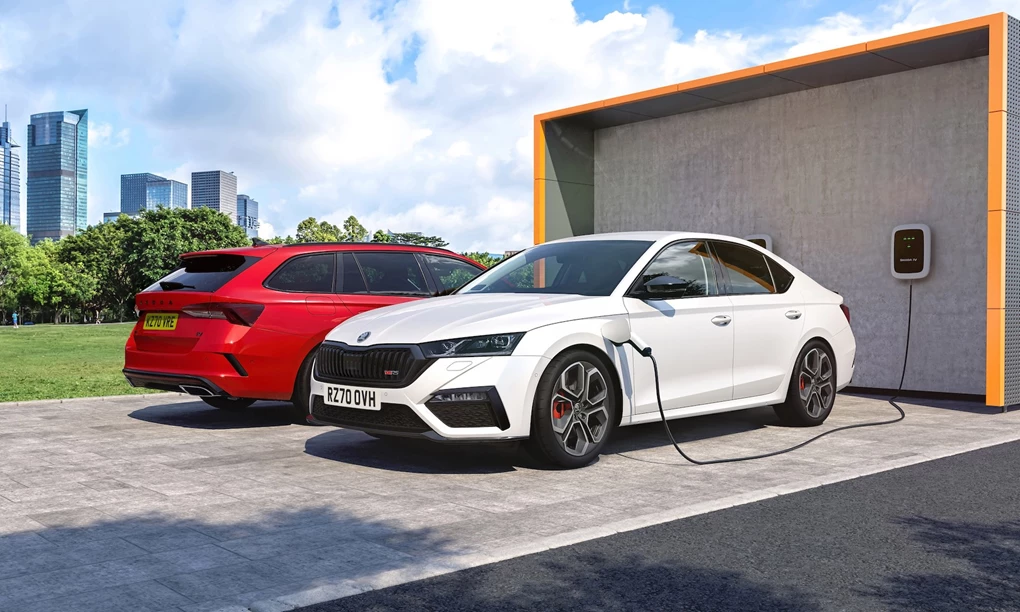 When it comes to plug-in hybrids, you'll find many are only offered in a single body style.
However, with the Octavia iV, you can still choose this model as both a five-door hatchback, as well as the estate. That's the case across both the standard car, as well as the vRS – meaning there's a bodystyle to suit plenty of buyers. 
Remains a very practical choice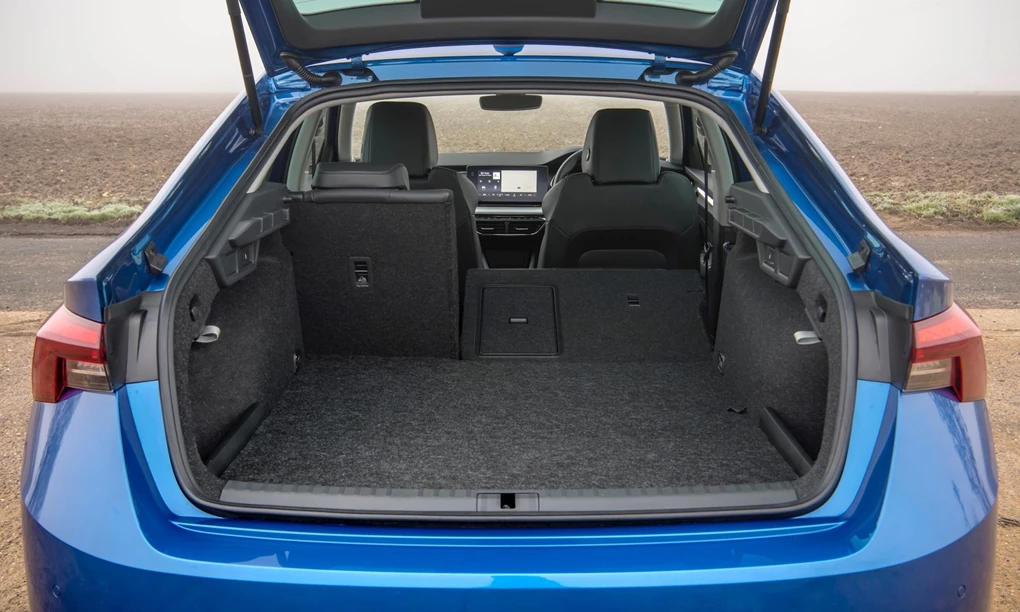 The Skoda Octavia is renowned for its impressive practicality in the family car segment, and while some of this model's boot space is taken up by the batteries, it remains an exceptionally practical choice. 
That's because the boot is so vast that a small fraction of room being taken up doesn't make much difference, with the Estate still offering an impressive 490 litres of cargo room. 
The new Skoda Octavia iV is on sale now, with prices starting from £30,795.
Enquire on a new Skoda Octavia iV