Smart has unveiled a revised line-up of its Fortwo and Forfour, which will be all-electric and shown off at next week's Frankfurt Motor Show.
The German manufacturer – owned by Mercedes' parent brand Daimler – is known for its dinky city-aimed models. It has produced production electric cars since 2007, alongside petrol and diesel models.
But now the firm is launching head-first into electric cars – abandoning its petrol-powered models when its refreshed trio of models go on sale. It's the first firm to make this switch.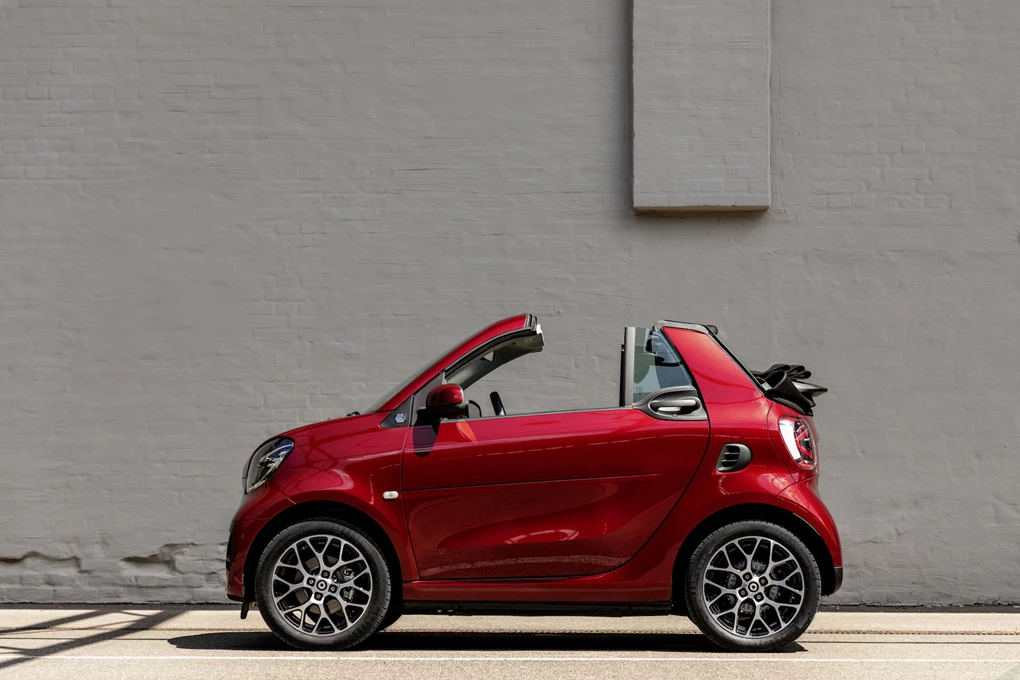 Changes affect the two-seat Fortwo coupe and cabrio and the larger Forfour, with the new models now coming with a more simplistic design – the most obvious difference being a lack of front grille. More pronounced wheel arches also feature on the two models, while the Forfour also has a slightly different front end to the smaller Fortwo – the key difference being repositioned fog lights. LED headlights are also now offered.
Big changes have also been made to the cabin, which features a new infotainment system incorporating smartphone mirroring. Buyers can also use the Smart 'EQ control' smartphone app to check the status of their vehicle, as well as track the car.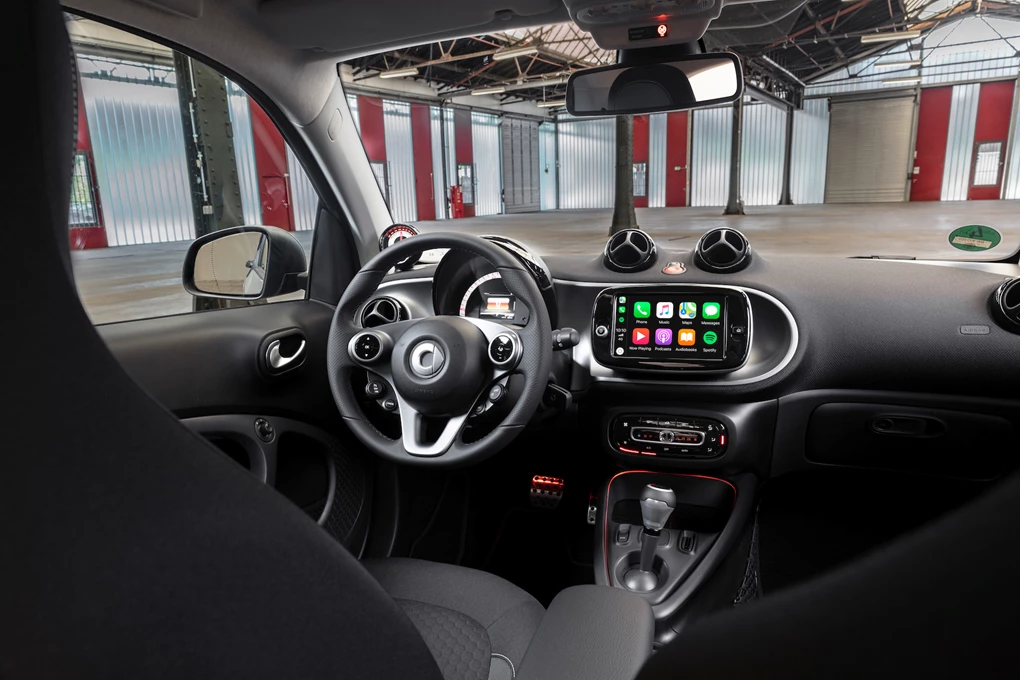 The small 17.6kWh battery means the Smart models' appeal is largely limited to inner-city users, with electric ranges varying between 87 and 99 miles, depending on version - though an on-board 22kW charger (fitted as standard) means a typical charge takes just 40 minutes. An 80bhp electric motor allows for a top speed of 81mph, along with a 0-60mph time of 12 seconds.
As before, the Fortwo and Forfour will be offered in three trim levels – Passion, Pulse and Prime, with a selection of option packs available, too. Prices and full specs will be confirmed at a later date.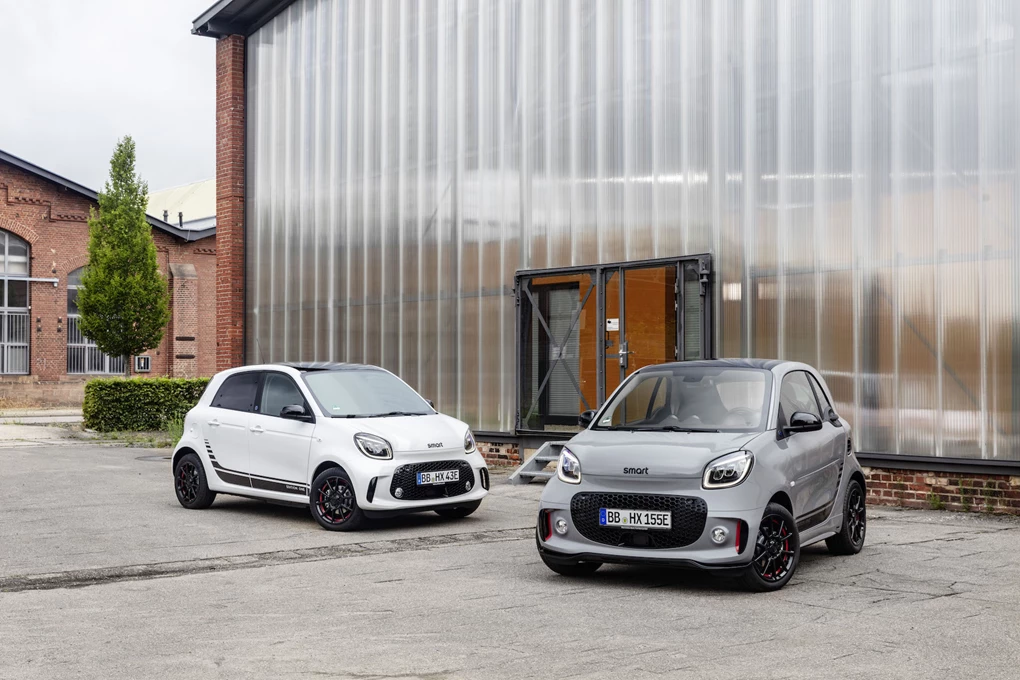 Following the Smart trio's debut next week, sales of the updated range will start in 2020, at which point the petrol versions will be phased out.