Smart has unveiled two new special edition versions of the ForTwo and ForFour models in partnership with entertainment company Disturbing London.
Modelled on the Brabus Sport range, the cars feature an all-black paintjob with rose gold detailing on the interior and exterior. Under the bonnet, both the ForTwo and ForFour both come fitted with a 89bhp turbocharged petrol engine and six-speed dual-clutch automatic transmission.
Inside, Brabus has fitted the interior with cream leather seats and rose gold metallic detailing to give the cars a more luxurious feel. The Disturbing London editions also have a variety of features fitted including parking sensors, the Smart media package and electrically-adjustable exterior mirrors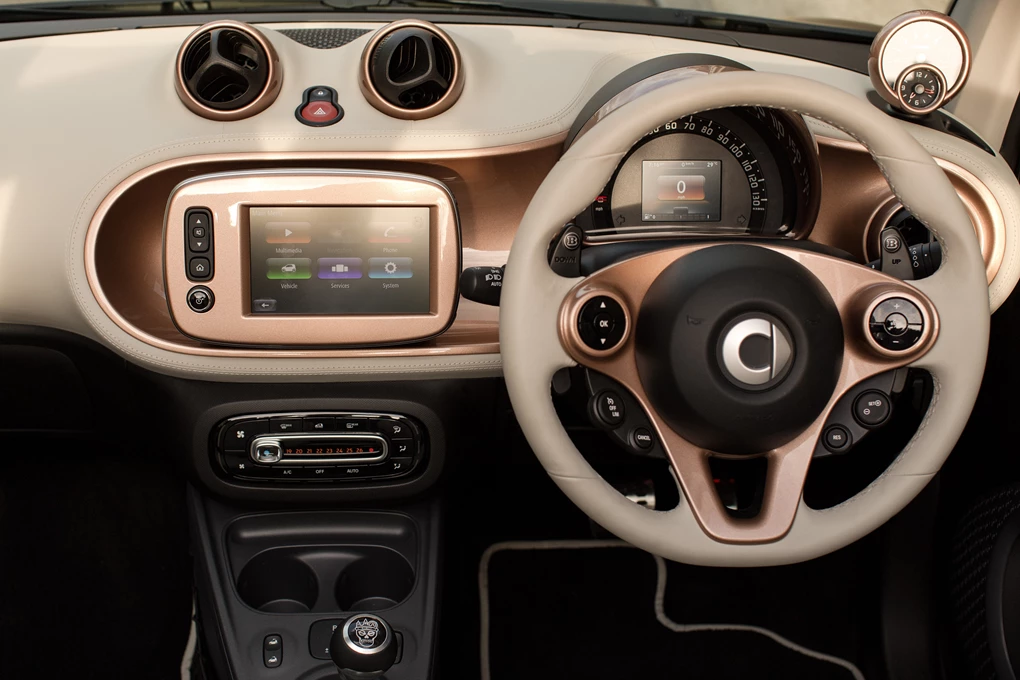 Smart's partnership with Disturbing London, Dumi Oburota and Tinie Tempah's 360 entertainment company, was launched in 2015 with a series of short documentaries but it seems the brands have taken their relationship to the next level.
Krishan Bodhani, Head of Smart UK states: "The two cars that are the culmination of our collaboration with Disturbing London look incredible. I am delighted we have been able to build on this already successful partnership.
"It's a testament to the authenticity and credibility of our relationship that we are able to offer a limited production run of smart Disturbing London special edition models that we know will appeal to our smart audience."
Prices start from £15,897 for the ForTwo and £16,390 for the ForFour. Smart says that production is limited, however it's currently unclear exactly how many Disturbing London editions will be made.