Tesla has begun rolling out a software update for its cars that allows them to utilise new 'autopilot' driving features.
The new software is available for Tesla's Model S and new Model X cars and has already reached customers in North America. Tesla models in other regions of the world should receive the update within the next couple of weeks. It's estimated this software update will reach around 60,000 vehicles in total worldwide.
While the update does not make Tesla cars fully autonomous, they are capable of adjusting the steering by themselves in order to stay safely in its lane.
Updated cars can also automatically change lanes and adjust their speed to maintain a certain distance to the car at the front. These functions apply whether the Tesla is moving at motorway speeds or the sort of speed you normally would on a city street.
Tesla's software update also allows its cars to scan and identify a parking spot and pull off a parallel parking manoeuvre by itself.
This semi-autonomous software is supported by cameras, radar, ultrasonic sensors and mapping data, which all work together to determine where the car is and how it should navigate.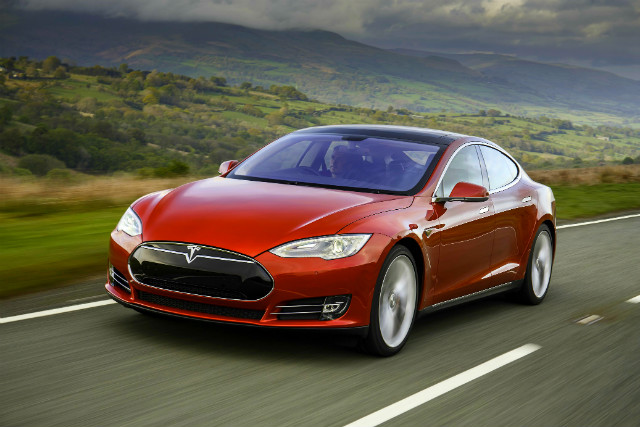 The automatic lane-changing feature in Tesla's new car software has been described by analysts as an industry first.
Speaking to the press, Tesla's CEO, Elon Musk, revealed that the new software will constantly collect data from drivers and improve itself. For instance, it will learn where stop signs are located.
Musk, however, has also urged drivers using the new software in their Tesla to exercise caution. He points out that drivers will still need to keep their hands on the wheel while the software's features are in use, and the system itself would chime as a reminder.
It has also been pointed out that drivers would still be liable if a crash in the car were to occur.
It was also admitted by Musk that the new software's features could struggle in severe weather like heavy snow. He commented: "Long term it will be way better than a person. It never gets tired, it's never had anything to drink, it's never arguing with someone in the car. It's not distracted."
Musk also revealed that for the next software update, Tesla is aiming to make its cars capable of driving themselves in and out of garages when prompted by the owner.