It's all very well having a car that looks great from the outside, but it's the inside that you'll see the most.
As a result, car interior design is more important than ever. And the good news is that if you want a really elegant cabin, you no longer need to invest in a high-end luxury model, with even some of the most mainstream cars now having beautifully detailed and high tech cabins.
Here are our 10 favourites that you can buy in 2018…
10. Jaguar E-PACE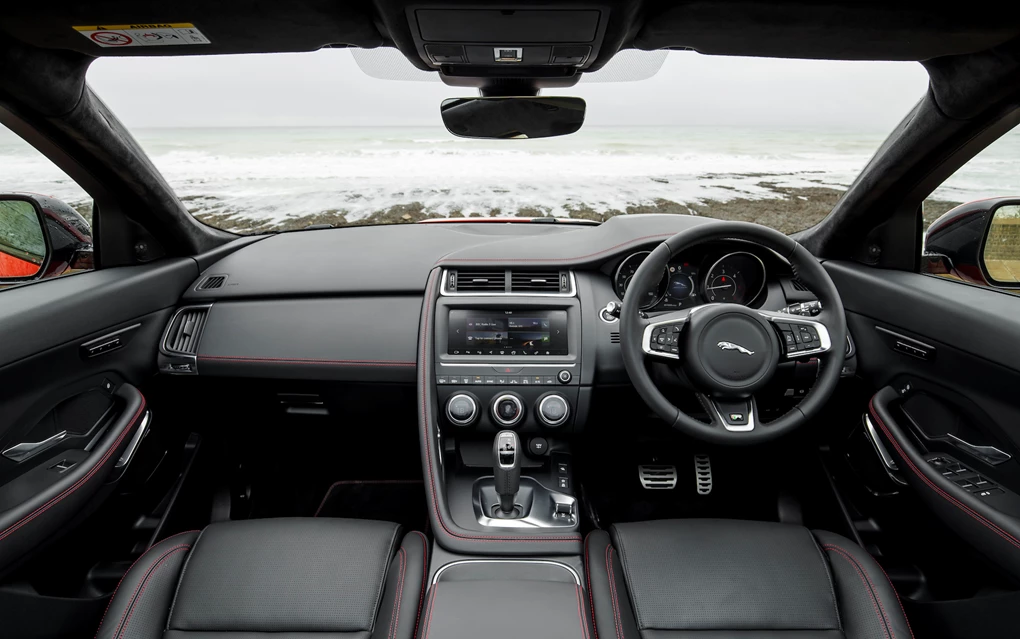 Find great Jaguar E-Pace deals today
Clean and clinical, the Jaguar E-PACE has an ergonomically functional layout, but is none the worse for it. Cool blue atmospheric lighting gives it a fresh, airy and modern feel, while the central touchpad display is sharp and modern-looking. Figure-hugging perforated leather seats complete the cossetting feel.
9. Tesla Model S
Find great Tesla Model S deals today
The Tesla Model S dashboard is dominated by a giant 15-inch tablet-style touchscreen, which acts as a central information display for the car. There's no escaping its visual impact, regardless of which interior colour combination you opt for – from cream to oxblood leather via conventional greys and blacks.
8. Alfa Romeo Stelvio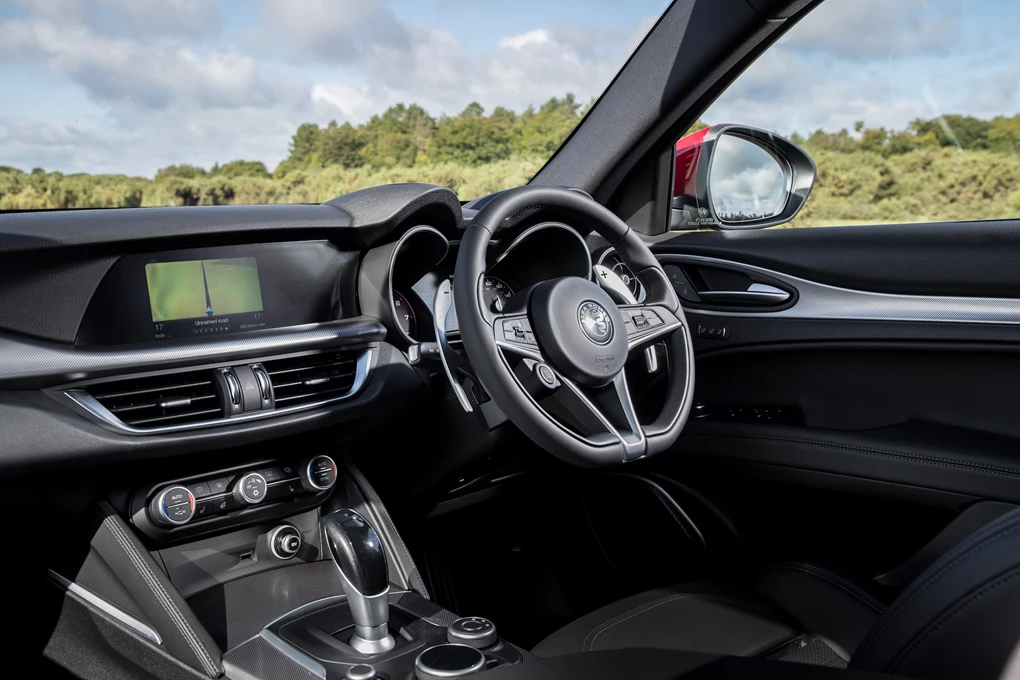 Find great Alfa Romeo Stelvio deals today
You wouldn't necessarily expect top quality from an Alfa Romeo cabin, but the Stelvio SUV feels very well put together and really quite special. Hooded dials and a slightly oval-shaped steering wheel mark it out form more conventional SUVs, while neat leather stitching across the top of the fascia makes it feel even more sporty.
7. Peugeot 3008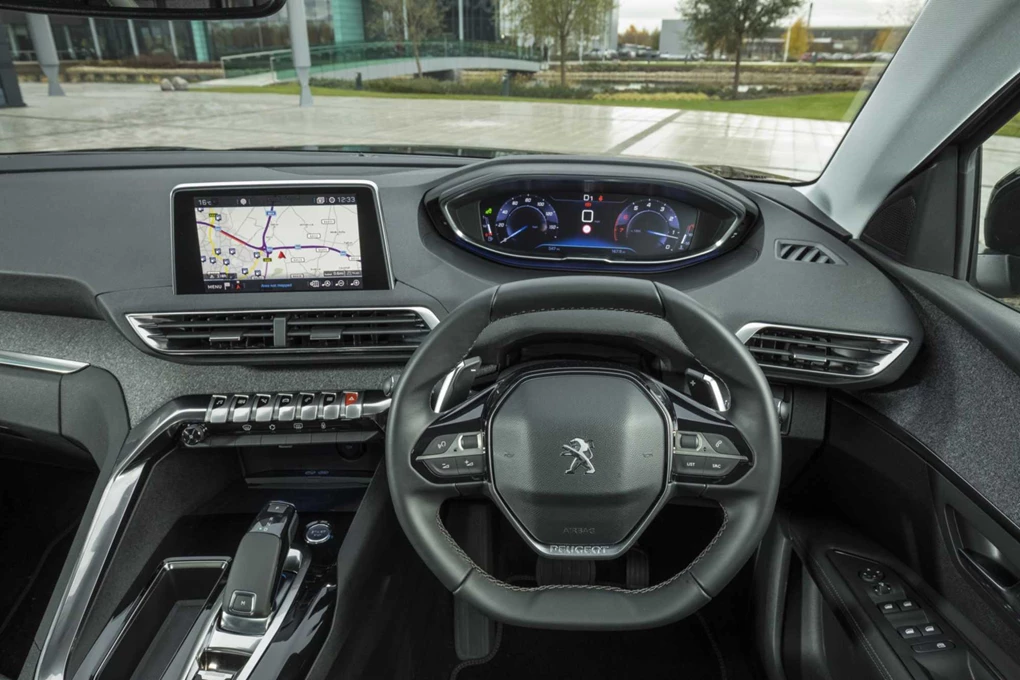 Find great Peugeot 3008 deals today
Forget the creaky plastics and bland design that marked out Peugeot cabins of the past – the 3008 is a much more civilised and upmarket place to be, with a very distinctive trapezoid design running throughout its cabin. The 'dog-leg' chrome bar in front of the gear lever incorporates a number of switches and is a particular design highlight.
6. Volkswagen Arteon
Find great Volkswagen Arteon deals today
A business-like look is what you'd expect from a new executive car contender, but the Volkswagen Arteon combines its modest colour schemes with some very stylish touches, such as a feature clock in the centre of the fascia and a bar that runs across the width of the cabin, while the main dials are represented in a digital rather than more traditional analogue format.
5. Ford Fiesta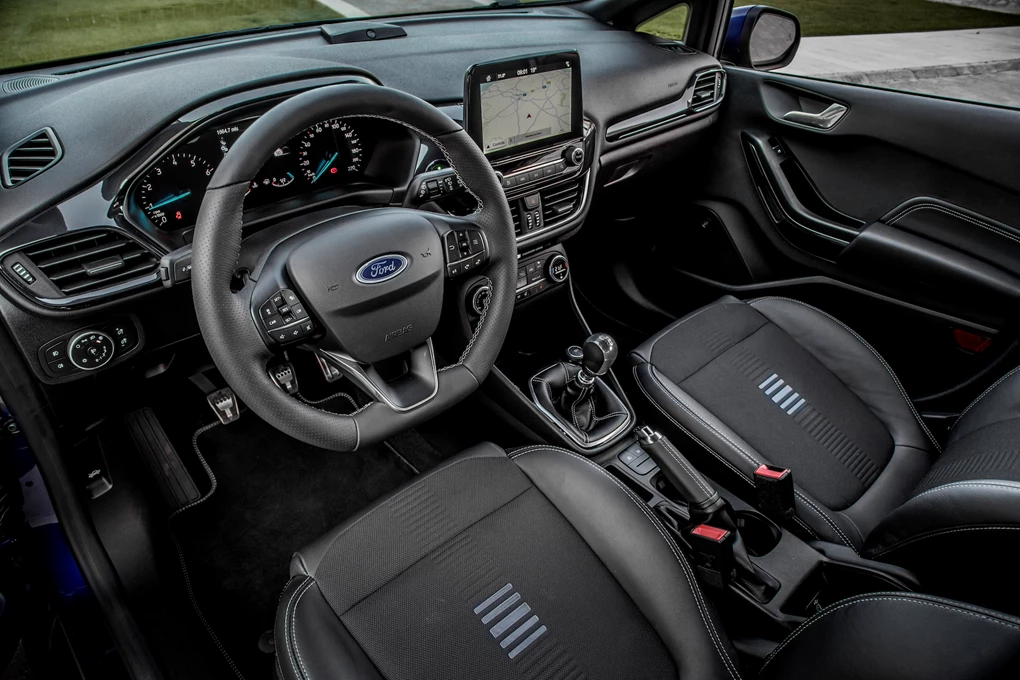 Find great Ford Fiesta deals today
Integrating large car design features into a supermini isn't easy, but Ford has achieved a great balance with the latest Fiesta, which features a state-of-the-art SYNC 3 infotainment system and high-quality fabrics and plastics throughout. It may be a staple car for the British public, but the Fiesta manages to still give off a premium air.
4. Range Rover Velar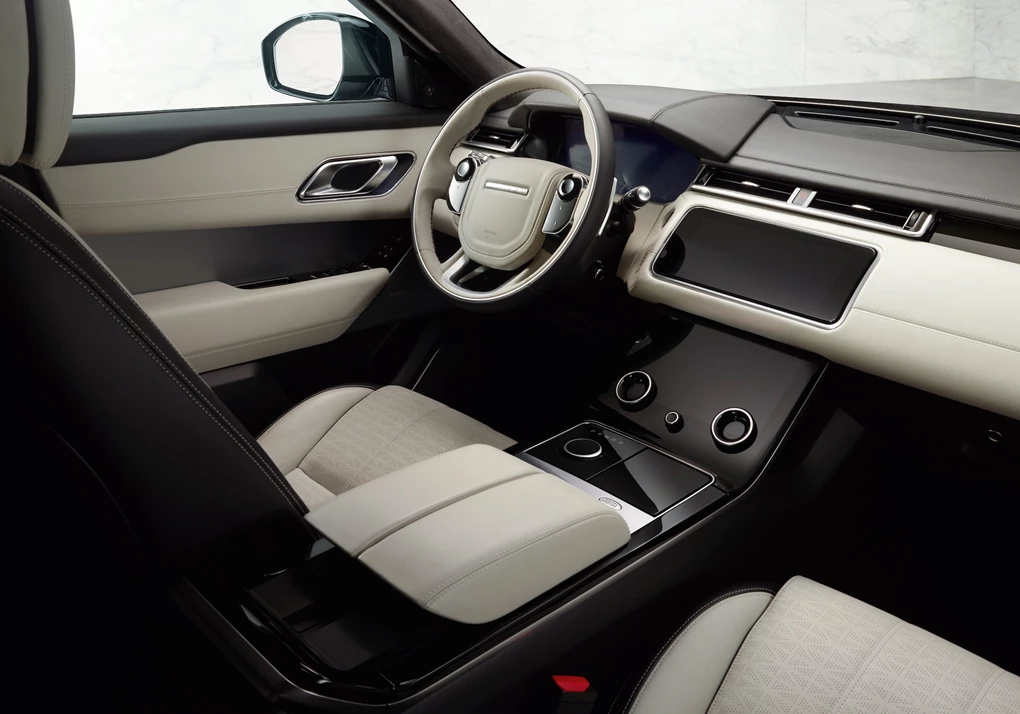 Find great Range Rover Velar deals today
High gloss touchscreens, acres of piano black and hand-stitched leather inserts instantly mark the baby Range Rover out as a member of Land Rover's premium family, with no drop in quality compared to the Range Rover and Range Rover Sport. Indeed, the plain and simple cabin layout feels more modern and upmarket.
3. Audi A8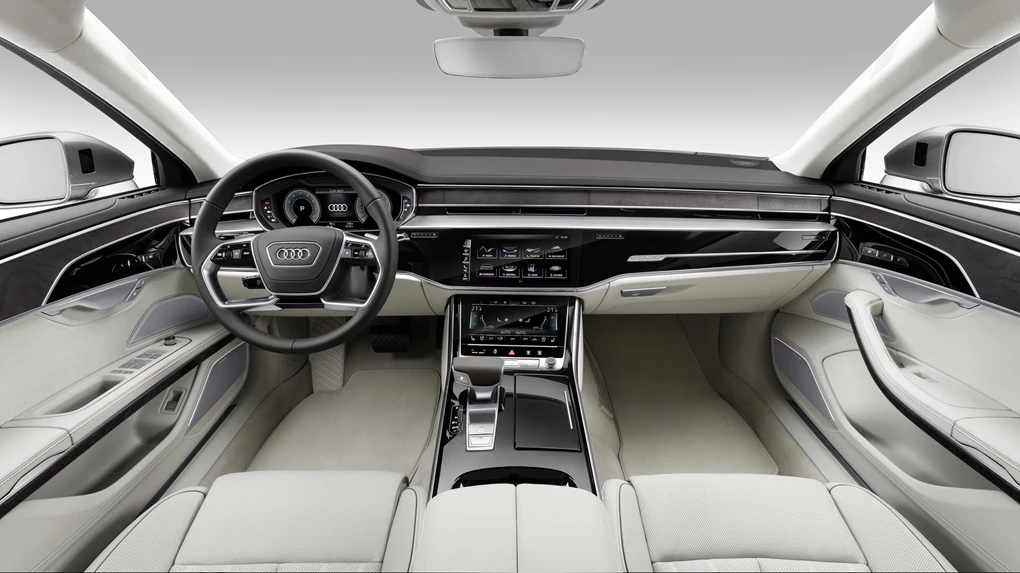 Find great Audi A8 deals today
Audi's A8 features a 'virtual cockpit' whereby the main dials and gauges, along with the infotainment and audio controls, are all operated by virtual touchscreens. In essence, it sounds like the cockpit of the Starship Enterprise, but the layout is intuitive and extremely easy to use, with a high quality and premium feel.
2. Volkswagen Polo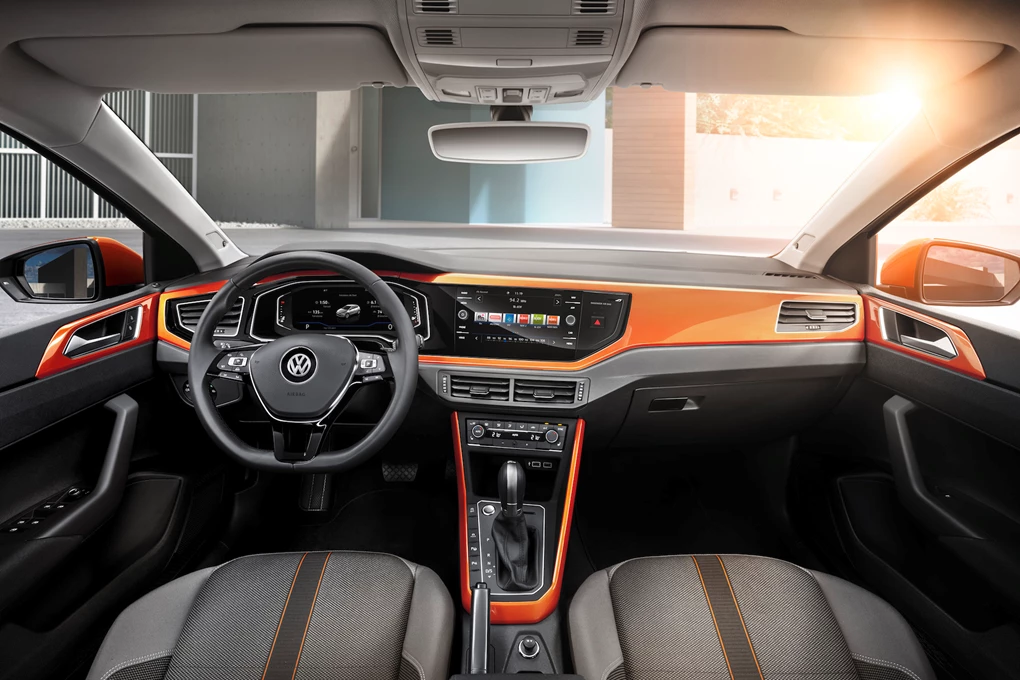 Find great Volkswagen Polo today
Whereas previous mainstream Volkswagen models have always had functional but austere cabins, the latest Polo ramps things up a notch, with bright, vibrant colour themes and trendy fabrics, along with a smart central touchscreen and digital instruments. It's both handsome and practical, and much more youthful than Polos of old.
1. Volvo XC60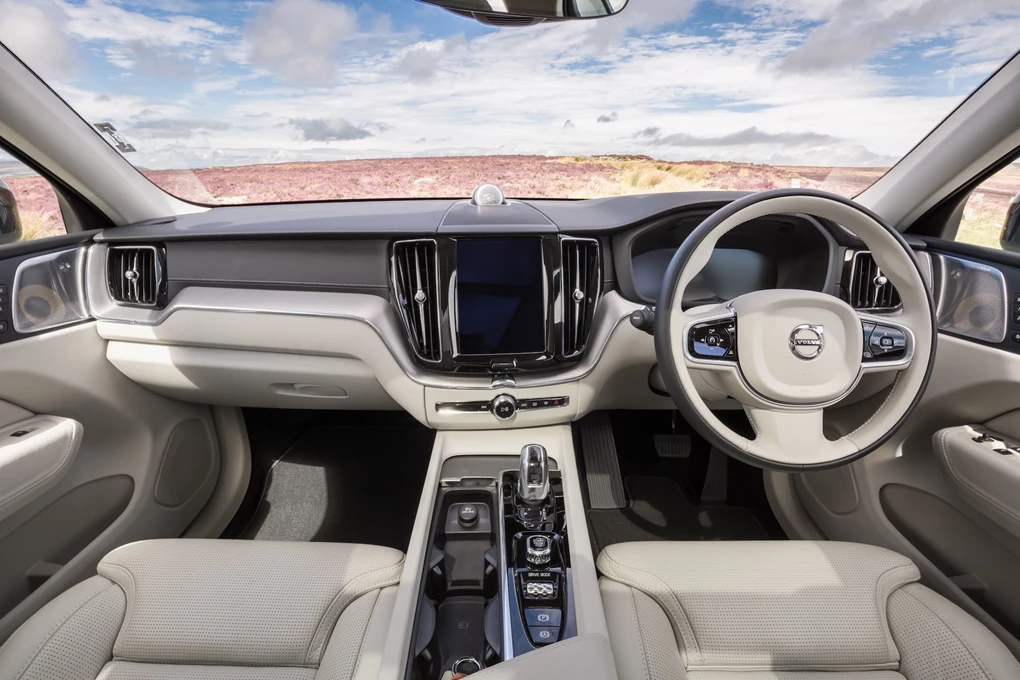 Find great Volvo XC60 deals today
The latest models from Volvo are more stylish than ever, with technology-laden cabins and clean, airy layouts that give a real sense of space and neatness. It's almost as if IKEA was in charge f interior design for the Swedish brand, with lots of clever storage, and design that's unusual, modern but very easy on the eye. Volvo is on a roll, and the XC60 is its best car yet.