Manchester United is one of the most widely supported and profitable football clubs in the world. Therefore it's natural to assume that the players and coaching staff representing the team known as the 'Red Devils' drive some of the most outlandish cars on the market.
The cars owned by the current squad includes a mixture of sports cars, grand tourers and large SUVs, some of them obvious choices, other slightly leftfield.
Here's our closer look at the cars driven by members of the Manchester United squad.
Zlatan Ibrahimovic – Volvo XC90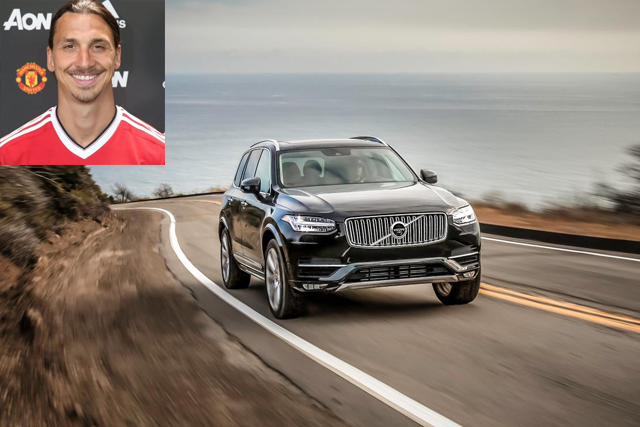 Zlatan regularly arrives to training in his XC90 – having featured in ads for the Swedish automaker since Euro 16. This is despite having shipped over his £1.5 million supercar fleet from France when joining United.
Henrikh Mkhitaryan – Lamborghini Aventador Pirelli Edition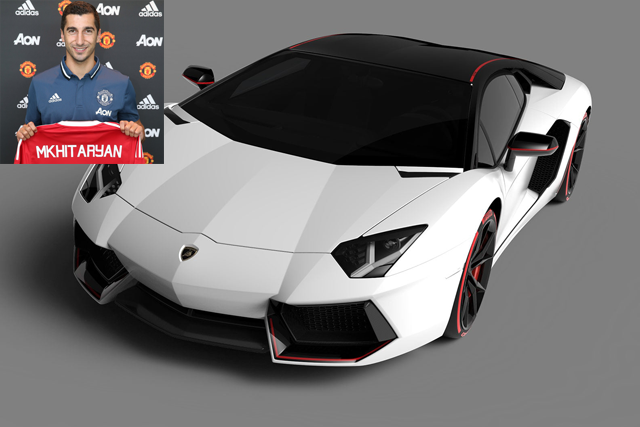 Henrikh Mkhitaryan certainly seems to have good taste in cars. The Lamborghini Aventador is worth approx. £250,000, although with reported weekly wages of £140,000 he will have no trouble paying for it. He owns a Chevrolet Camaro, too.
Paul Pogba – Audi RS6R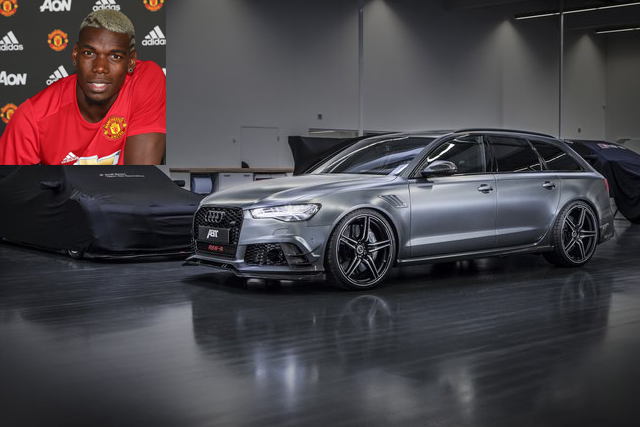 Paul Pogba drives a customized, limited edition Audi RS6R. With a top speed of 200mph, he'll have to be careful driving it down the M60. 
Romelu Lukaku – Rolls Royce Phantom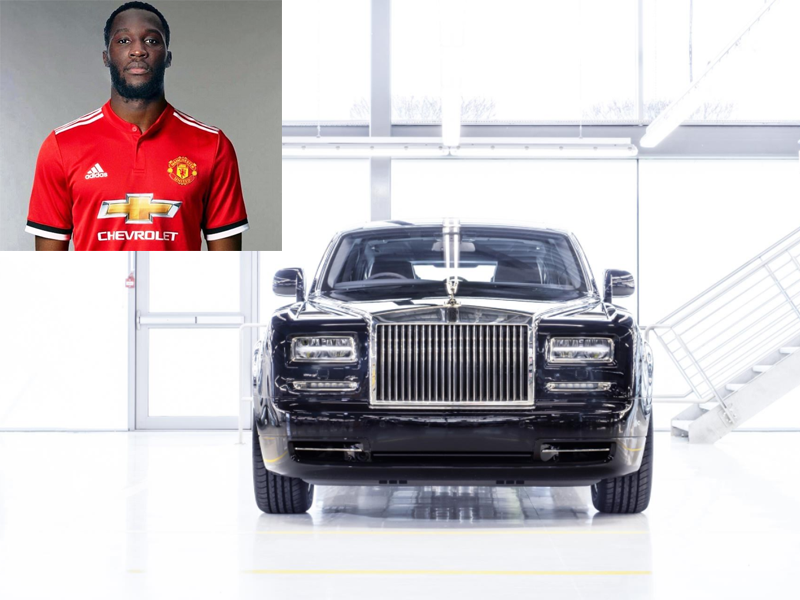 Romelu Lukaku drives a black Rolls Royce Phantom. He's also been seen in a matte black Bentley Continental GT. 
Daley Blind – Chevrolet Corvette Stingray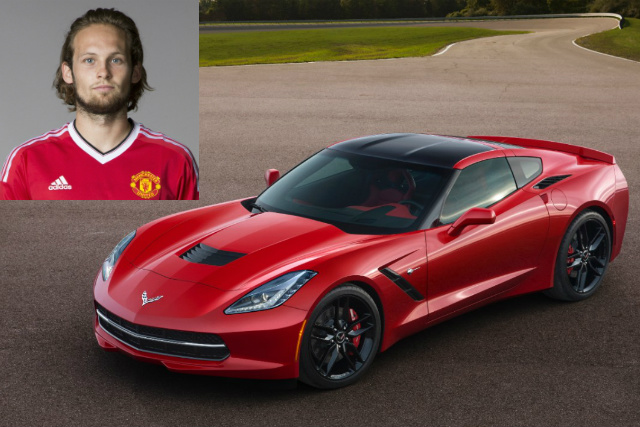 United's Dutch international Daley Blind, who can play in a variety of defensive positions, uses a Chevrolet Corvette Stingray for his daily commutes.
United's sponsorship agreement with Chevrolet is what allows players like Blind to get easy access to powerful, muscular sports cars like the V8-run Corvette, which boasts a 0-62mph sprint time of 4.2 seconds. Although Chevrolet withdrew from the UK market back in 2015, the Corvette can still be ordered here for around £62,500.
Adnan Januzaj is another United player that's been seen driving around in the stunning Corvette. Daley Blind meanwhile has also been seen commuting in an Audi RS 7, which is also used by United's midfielder Michael Carrick.
David De Gea – Mercedes-Benz GLC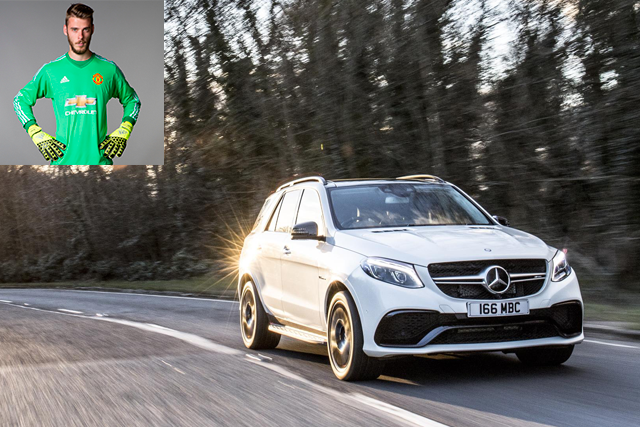 David De Gea was often seen driving his Chevrolet Captiva SUV in the range-topping LTZ trim - each Manchester united player is gifted a Chevrolet of their choice.
However, in recent months, David has been spotted in his new Mercedes Benz GLC. He's also been seen carpooling with Ander Herrera, Juan Mata and coach Emilio Alvarez on the way to Old Trafford for a match against Hull City.
Marouane Fellaini – Audi A7 Sportback
Belgian midfielder Marouane Fellaini has been spotted driving an Audi A7 Sportback since becoming a Manchester United player, which he did back in 2013.
The executive A7 model which Fellaini uses is a specification that features Audi's famous Quattro four-wheel drive powertrain.
Phil Jones – Range Rover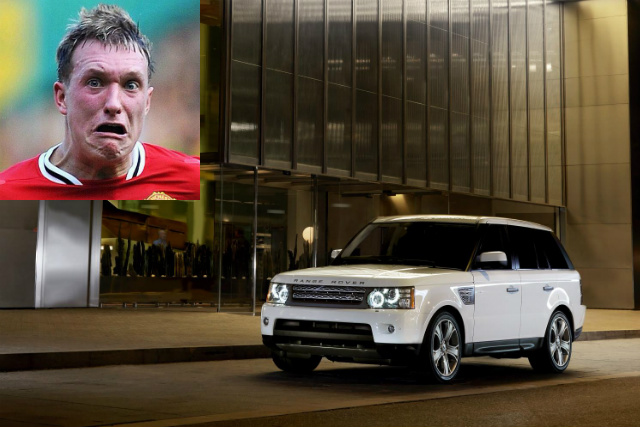 The Range Rover is a car commonly associated with modern Premier League footballers, and members of the Manchester United team are no exception.
The team's English defender Phil Jones has been seen behind the wheel of the large British 4x4 on several occasions. German midfielder Bastian Schweinsteiger is another United player that uses a Range Rover.
Chris Smalling – Bentley Continental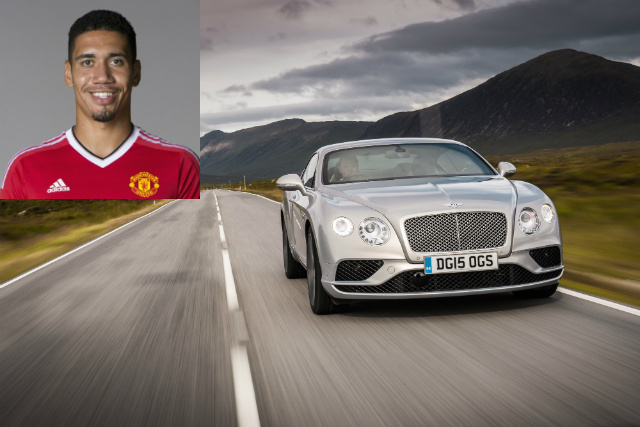 The Bentley Continental is another motor which has been regularly dubbed a 'footballers' car' because of its popularity among such players.
Members of the current Manchester United squad are evidently a fan of Bentley's grand tourer too, as the team's English centre back, Chris Smalling, has been seen going to training in such a model painted in black. Another United defender, Marcos Rojo, also drives a Bentley Continental, although his is finished in a white paint job.
Other Manchester United players' cars
Sergio Romero's car - Abarth 500
Ander Herrera's car - Mercedes A200
Matteo Darmian's car – Jeep Wrangler
Marcus Rashford's car - AMG A45
Marcos Rojo's car - AMG 63
Jose Mourinho's car - a MASSIVE BUS! Just joking, despite ending his deal with Jaguar (he's still a brand ambassador) Jose is often seen driving to training and to Old Trafford in a Jaguar XJ.