Citroen has confirmed that it will launch its little Ami electric car in the UK next year. 
The funky electric model launched in France last year, but CItroen was undecided as to whether it would be introduced to the UK. To help it decide, it asked customers to register their interest in the model, and with more than 12,000 Brits doing so, the French firm has now confirmed that it will launch in 2022. 
Though here in Britain, motorists will need a full car licence to get behind the wheel – unlike France where those as young as 14 can drive it – it's still set to be one of the most affordable ways of getting behind the wheel of an EV. While limited to 28mph, and only capable of 46 miles on a full charge, those numbers will likely prove plenty around towns and cities. Its small 5.5kWh battery can also be charged in just three hours using a three-pin socket, avoiding the need to rely on public chargers.
Designed to 'provide affordable and clean mobility solutions for all', the funky Ami is distinguished by its symmetrical front and rear and side body panels (which reduce the costs of replacing panels), and also measures just 2.41m in length. It also offers an impressively small turning circle, and while the interior is quite sparse, it does get a heater and somewhere to keep a smartphone. 
Eurig Druce, managing director of Citroën UK, said: "I am absolutely delighted to announce that Citroën Ami is launching in the UK. With cities and urban areas introducing stricter limits for vehicles, and people demanding new mobility solutions, Ami shows once again how Citroën is adapting to meet the demands of the times. Citroën Ami is a new all-electric mobility solution for the UK that's totally unique – fun, exciting and accessible to all.
"After thousands of UK buyers have already registered their interest in Citroën AMI, we are very excited to confirm that the AMI will arrive in the country in spring 2022."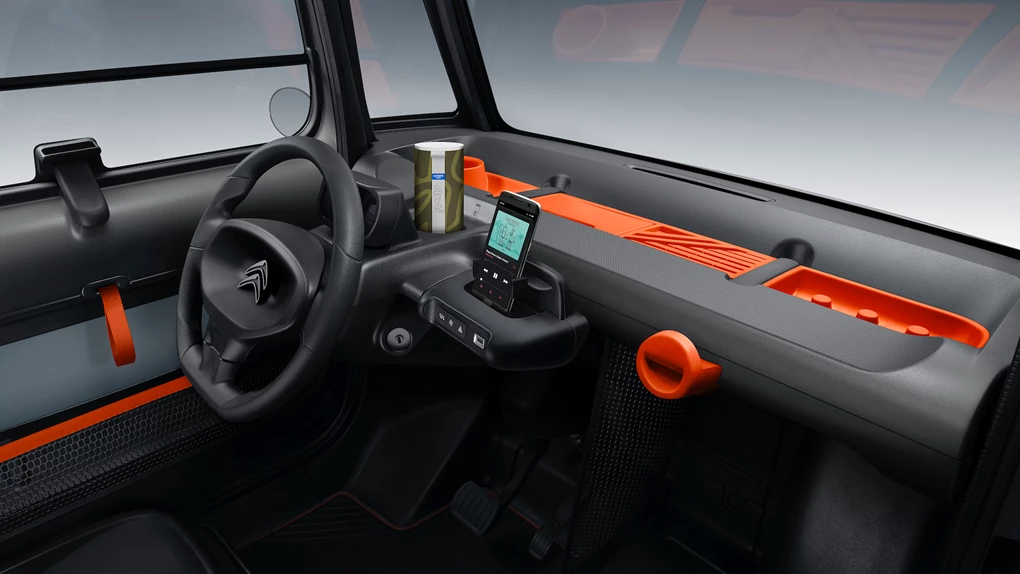 Though Citroen says the Ami will receive adaptations for the UK, it will remain left hand drive. Customers that already registered their interest can now take things a step further with a £250 refundable deposit, with the list opening to all next week. 
Enquire on a new Citroen