Save money on a new Audi today
While BMW and Mercedes have long histories of producing their 'M' and 'AMG' cars respectively, Audi was much later to bring its RS division into the mix.
But flash back to the '80s when Audi founded Quattro GmbH in 1983. This was the division responsible for the brilliant, original Audi Quattro. However, you had to wait until the '90s before you even started to get an 'RS' model.
Production of Audi 'S' cars began with the S2, the follower to the Quattro, but after that came along Audi's first model – the RS2 estate.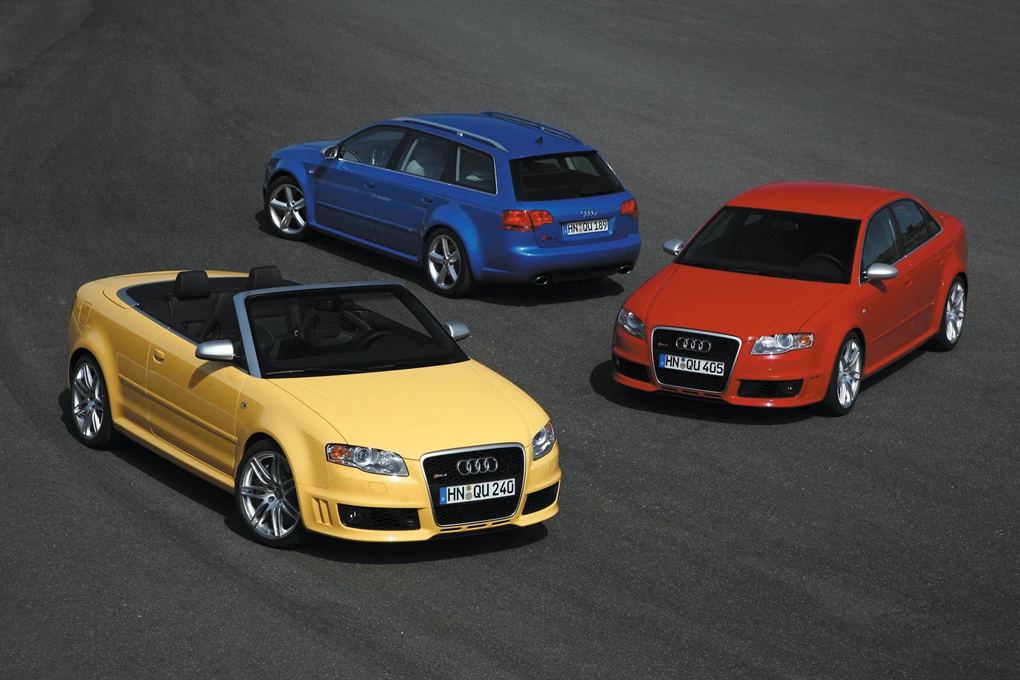 What does RS stand for?
RS translate simply as 'RennSport', which literally translates into English as 'rally sport'. All RS models are therefore focused on performance, with the idea being that its cars offer similar performance to supercars. It was 1994 when Quattro GmbH formed this new sub-brand that has been coveted ever since.
Past Audi RS models
Audi RS 2 Avant (B4, 1994)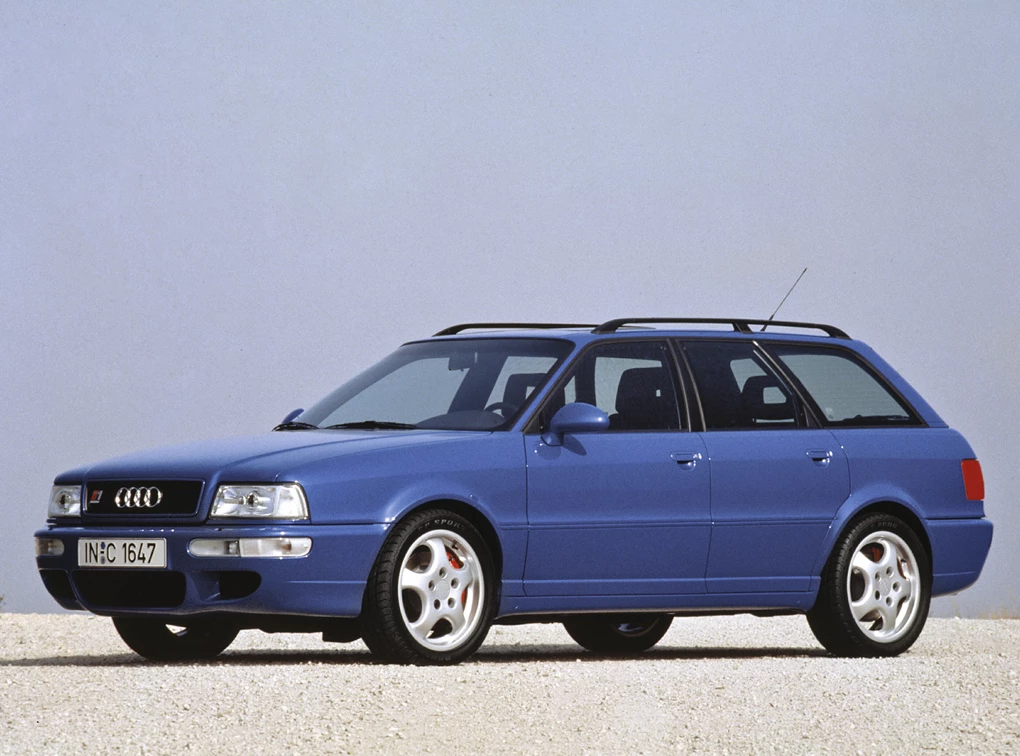 This was where RS all started with an estate based on the uninspiring Audi 80. It doesn't exactly sound fearsome, does it? However, Audi was helped on the way by some handy co-development from Porsche.
It featured the same wheels fitted to the Porsche 911 along with Porsche-designed brakes and suspension. It was a superb start, and a bit hit – offering supercar performance but in a car that could carry five people as well as your dog, and firmly set a precedent that Audi's would continue to follow.
Audi RS 4 Avant (B5, 2000)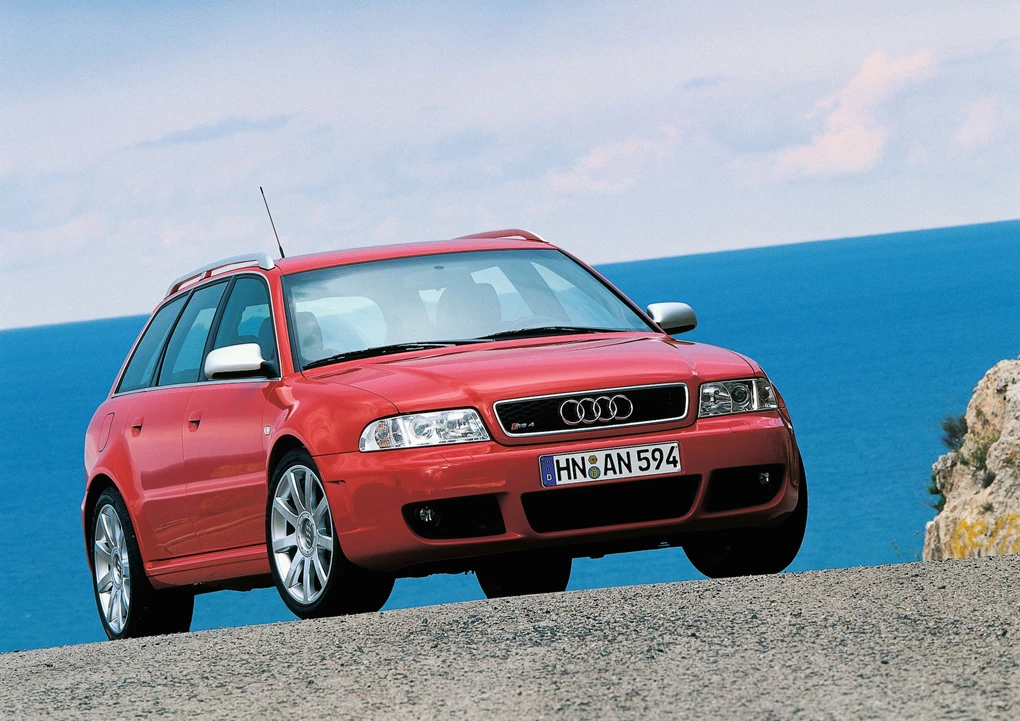 The RS4 was the successor to the RS 2, after Audi changed the 80's name to the A4. Sticking to the same set of rules that the RS 2 followed, the RS4 was a popular and practical choice. But other that the engine, Porsche had left Audi to it. With a wider bodykit, it looked extreme and this was matched with 375bhp to match.
Audi RS 6 (C5, 2002)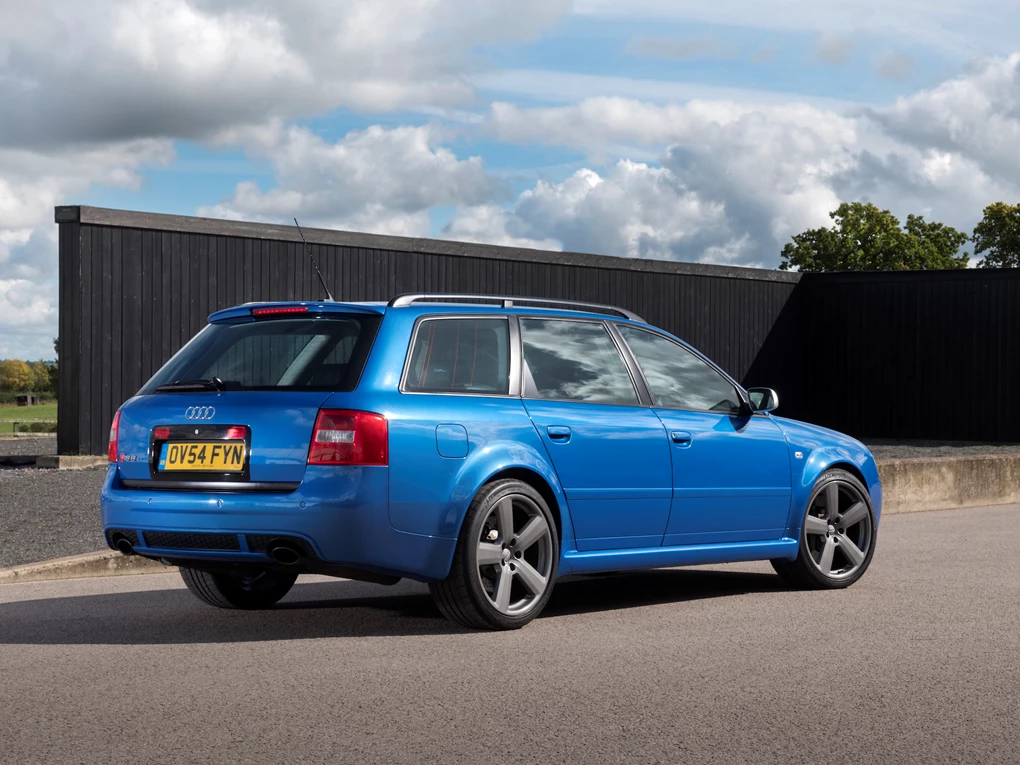 This would be the first Audi RS model that was not just an estate. As with any RS model, it was based on the standard model – in this case the A6. The saloon version was overshadowed again by the estate, which outsold the saloon. Cosworth handled the engine, which ended up being 4.2-litre V8 that produced a meaty  444bhp.
New Audi RS Models
Audi's RS models now vary from hatchbacks to estate cars and back to coupes. Here we look at all the current Audi RS models available.
Audi RS 3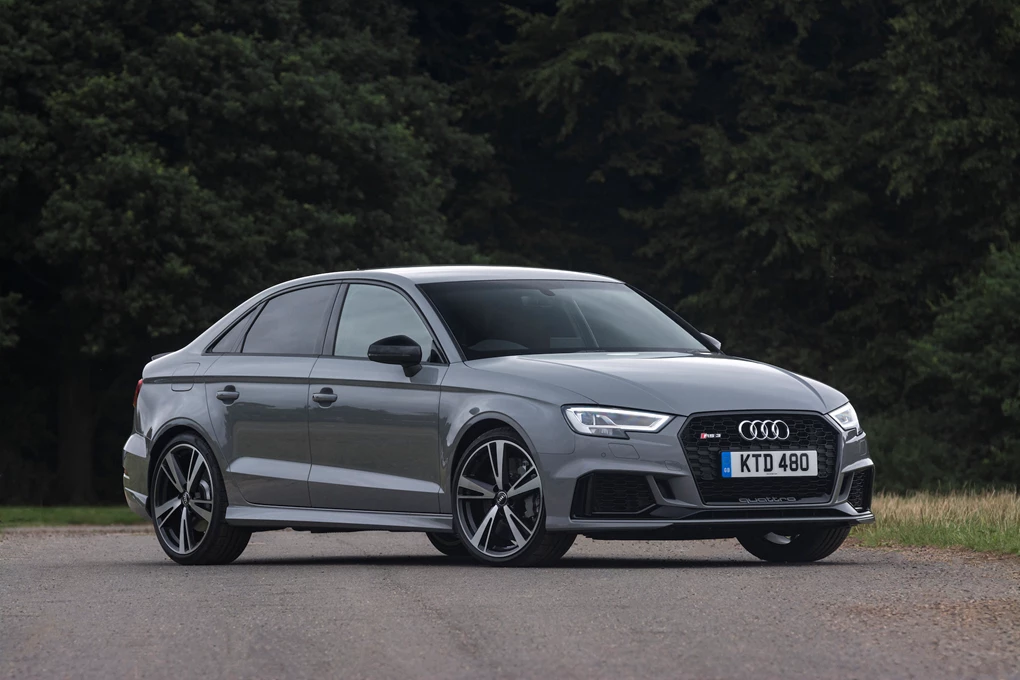 Save money on a new Audi RS 3 today
The RS3 is one of the hottest hatchbacks available with nearly 400bhp packed in its compact shell. It has also recently been updated and is now available as a saloon, as well as the trademark Sportback. It is one of the cheapest ways of getting from 0-60mph in under four seconds and is definitely worth looking at.
Audi RS 4 Avant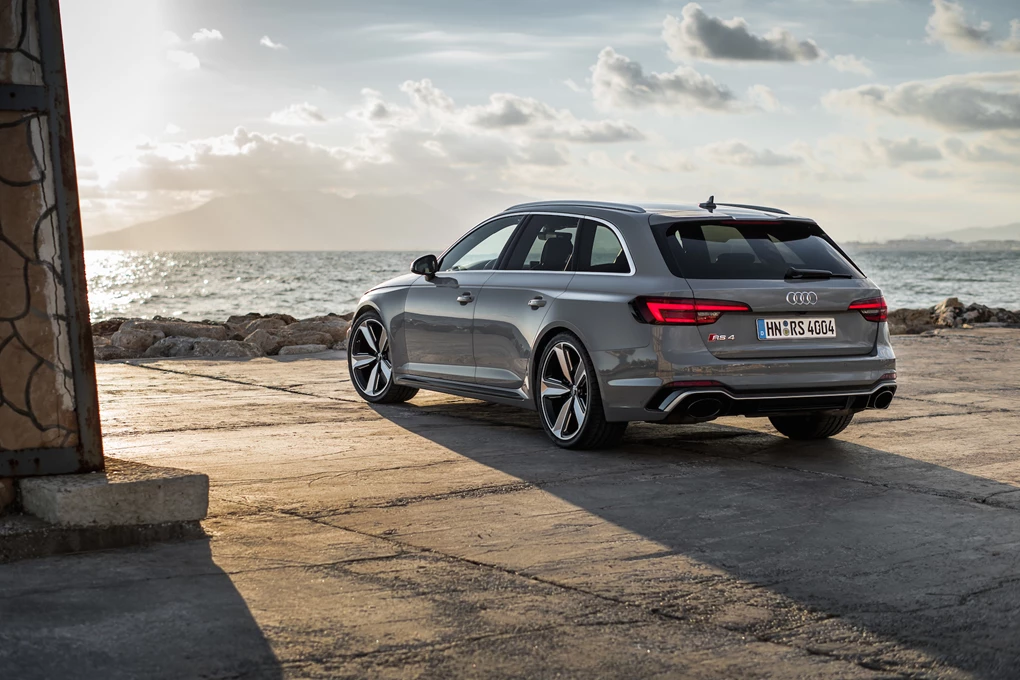 Save money on a new Audi RS4 today
Audi has only just launched the latest generation of its RS4 Avant which is expected to hit showrooms in the next couple of months. It's now one of the best-looking Audi RS models thanks to its muscular stance and is hugely improved over the last version. And even ditching the old V8 engine hasn't affected it, with the 2.9-lite bi-turbo V6 being hugely torquey and delivering its power smoothly.
Audi RS 5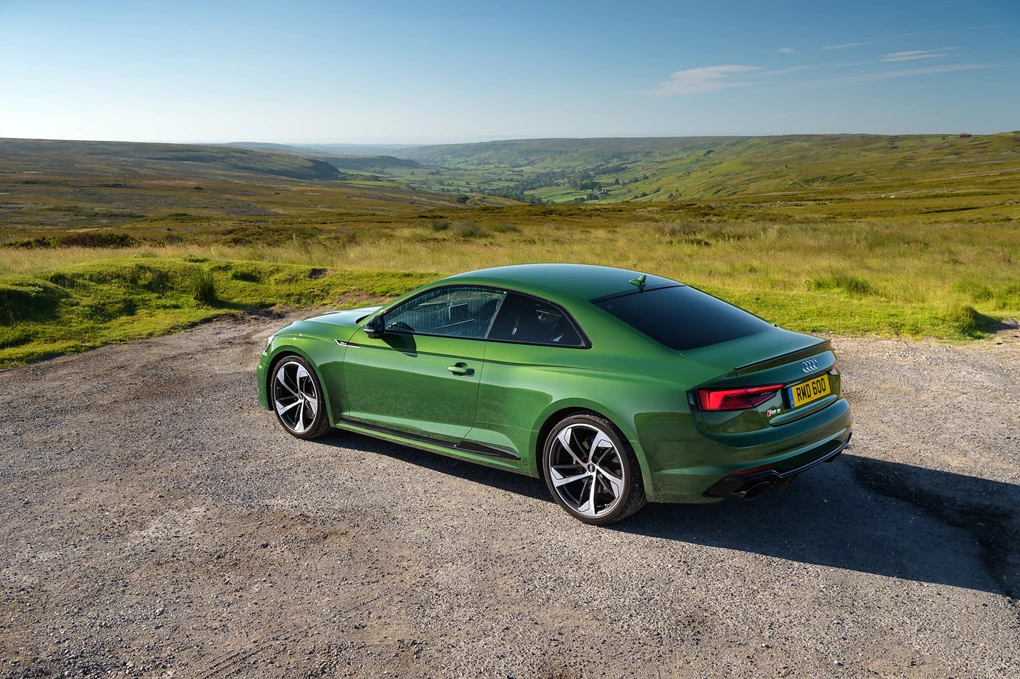 Save money on a new Audi RS 5 today
Another recent model to the Audi stable is the latest RS5. While it may lack a bit of driver involvement, it is an incredibly refined and comfortable way of moving around very quickly in style. It also comes in a wonderful shade of Gotland Green.
Audi RS 6 Avant
Save money on a new Audi RS 6 today
Probably our favourite current RS model is the RS6. Just like the new RS4, it is available only as a fast estate, and is probably the car that fits the 'one car does all' brief the best - thanks to its incredible performance and hugely spacious cabin. For those who think that 560bhp isn't enough for them, you can step it up another notch with the 605bhp Performance version.
Audi RS 7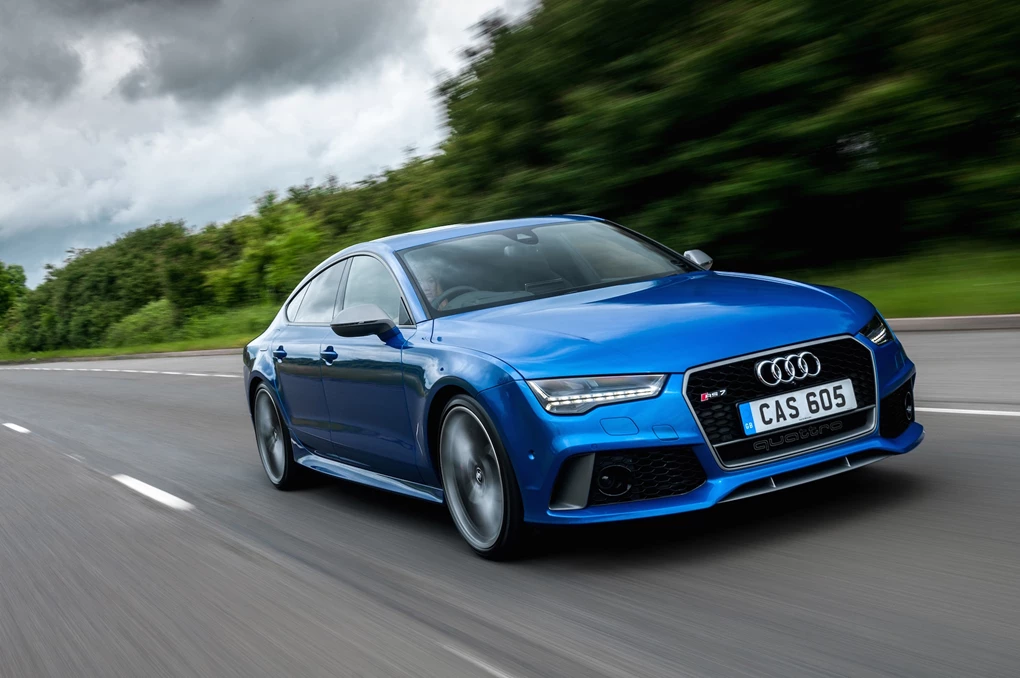 Save money on a new Audi RS 7
The A7 is Audi's luxurious four-door coupe, but thanks to some RS fettling in the RS7, it is now a performance monster, too. Using the same 4.0-litre V8 that is fitted to the RS6, it offers all the performance of that in a sleeker, albeit less practical, body. While the RS7 is no longer in production - as a new A7 has just been unveiled - there is still some unregistered RS7s available in the dealer system. A new RS7 is on its way, though, if you are willing to wait a bit longer.
Audi TT RS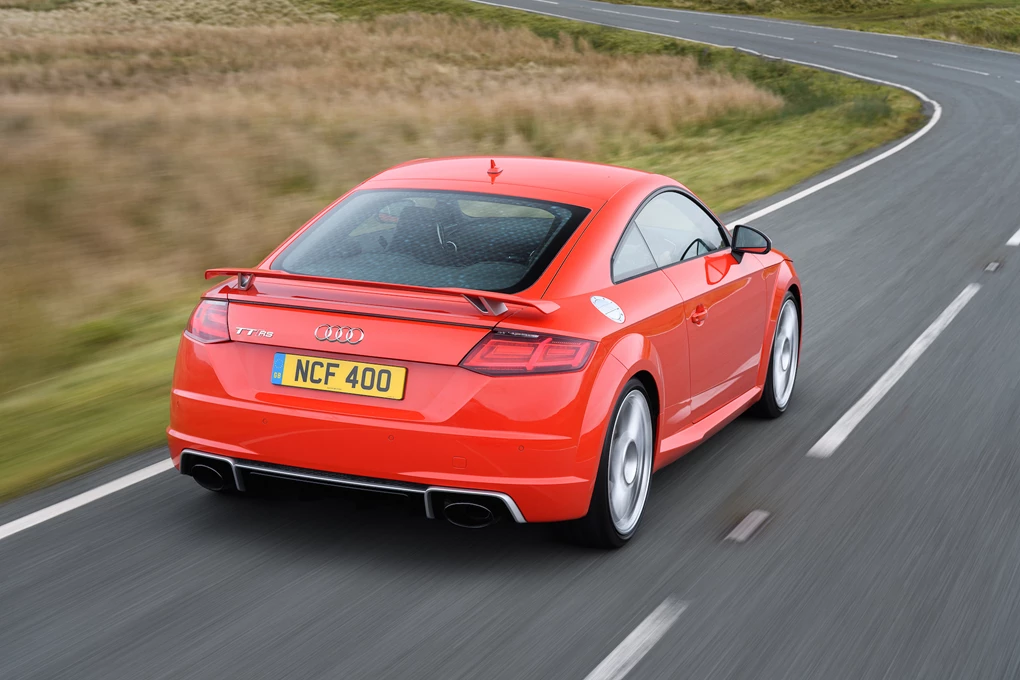 Save money on a new Audi TT today
Another one of our favourite RS models has to be the TT RS. The smart, compact TT may be a stereotypical hit with beauticians, but in RS guise it is truly monstrous. Packed with a 2.5-litre five-cylinder 394bhp, it is an extremely stylish and enjoyable way of going very quickly. For those wanting extra glam, you can also get it as a convertible.
Audi RS Q3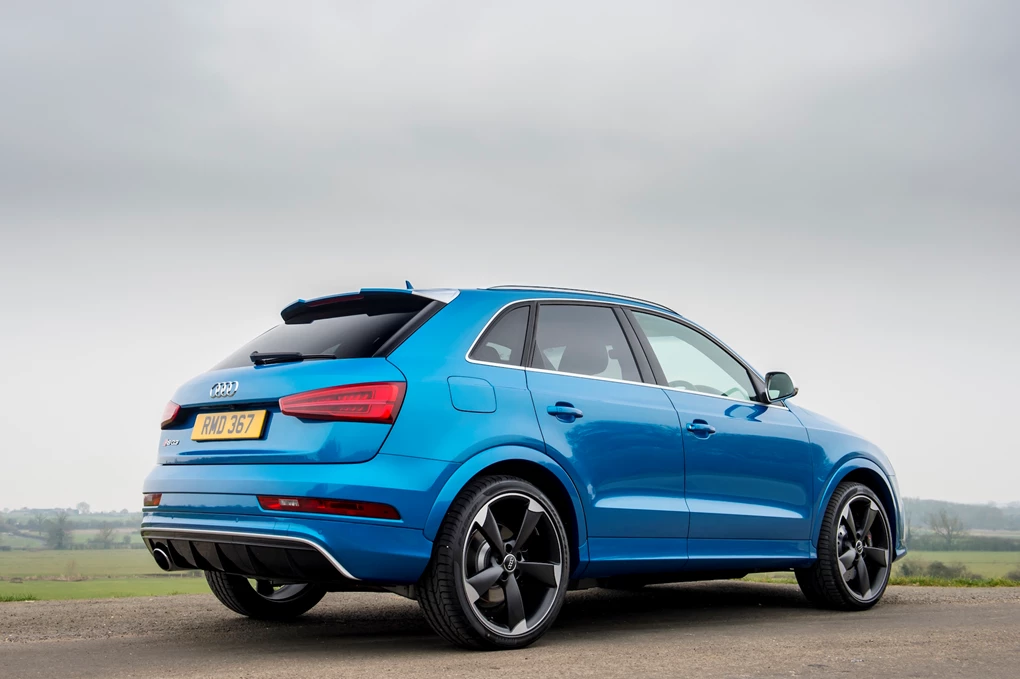 Save money on a new Audi RS Q3 today
The Audi RS Q3 has to be the most unusual RS model in the line-up. It's extremely understated to look at, as it doesn't look much different from the standard Q3. No bad thing if you don't want to be noticed all the time. While it is a bit pricey, it's hugely enjoyable to drive thanks to bounds of torque and a sweet chassis making it drive like a hatch, rather than a cumbersome 4x4.