Mercedes has revealed its futuristic Vision EQXX concept, which previews what the brand's forthcoming EVs could look like. 
Putting a special focus on efficiency, the EQXX's features a slipper, elongated shape, which helps to reduce drag (it has a lower drag coefficient than any other EV on the market today) and this therefore maximise its range. Mercedes claims an electric range of 1,000km (621 miles), which is more than double that of many EVs on the market today. 
However, its battery remains a similar size to that of some current production electric cars. In fact, it takes up 50 per cent less space and is 30 per cent lighter than the unit currently found in the Mercedes EQS – and it's nearly twice as efficient, too. The German firm hopes this battery technology will enter production in 2024.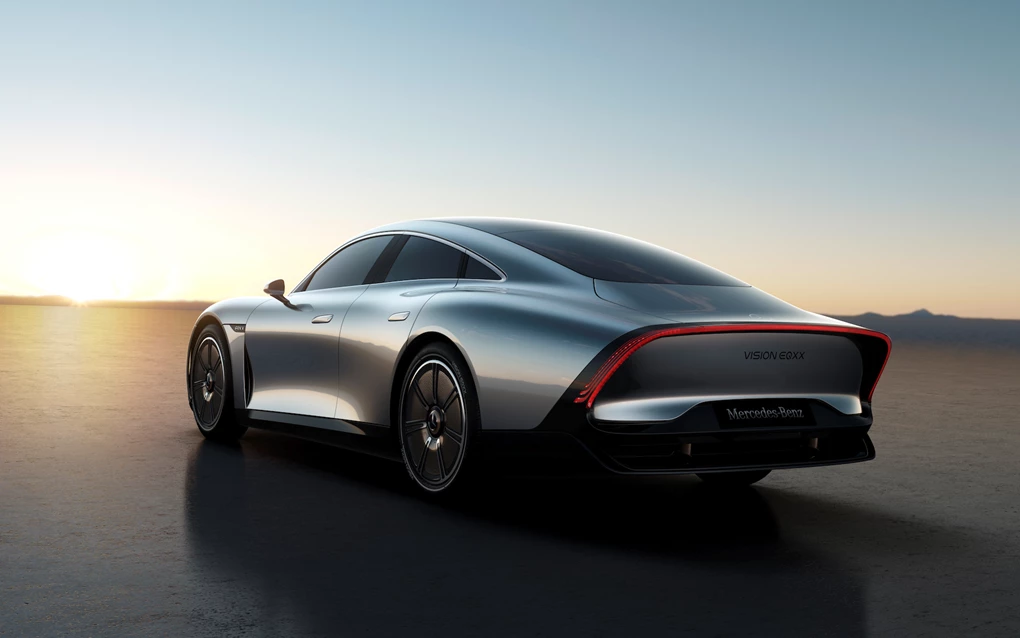 In terms of size, the EQXX sits between the C-Class and E-Class, and is likely to preview a production car that could slot in this segment. 
Mercedes says the EQXX has been partly produced with the brand's UK-based Formula 1 team, while 900V technology will make it impressively quick to charge, though the firm hasn't issued any numbers for this. 
In terms of power, the EQXX uses a relatively modest 201bhp rear-mounted electric motor, though no performance figures have been detailed.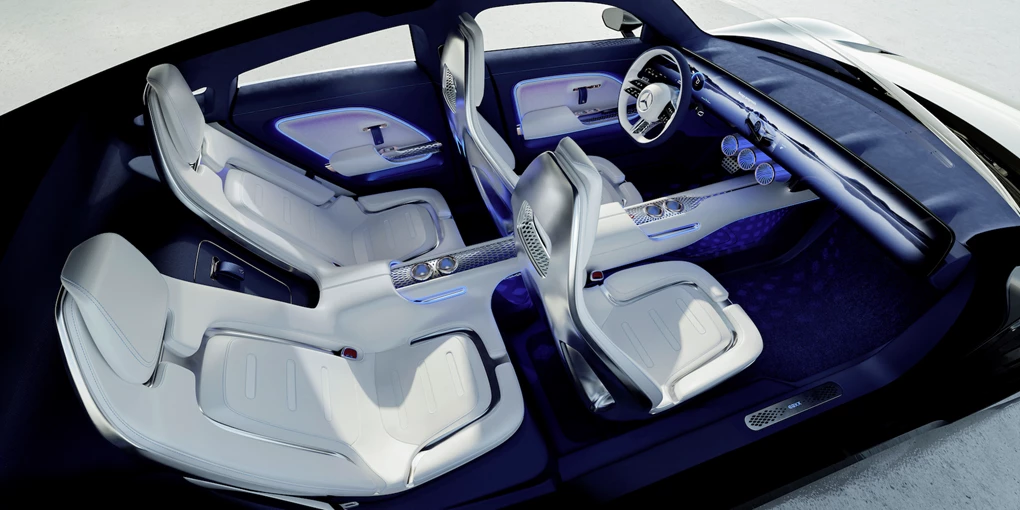 When it comes to the car's design, the rear is narrower than the front, while the extended panel at the back of the EQXX and a retractable rear diffuser really helps to maximise its efficiency. Lightweight brake discs are also used, while a range of 3D-printed interior and exterior parts helps to bring the weight down too. There's even a solar panel on the roof that adds 15 miles of range. 
Ola Källenius, chairman of the board of management at Mercedes-Benz AG, said: "The Mercedes-Benz VISION EQXX is how we imagine the future of electric cars. Just one-and-a-half years ago, we started this project leading to the most efficient Mercedes-Benz ever built.
"It has a range of more than 1,000 kilometres (621 miles) on a single charge using a battery that would fit even into a compact vehicle. The Vision EQXX is an advanced car in so many dimensions – and it even looks stunning and futuristic. With that, it underlines where our entire company is headed: We will build the world's most desirable electric cars."
Enquire on a new Mercedes-Benz