Ford has been teasing its new Mustang Mach-E for months and months, but finally the wait is over on this new standalone EV — which has just been freshly revealed.
It's the first time a Mustang badge has ever donned an SUV, and it's also the first standalone electric model from Ford. To ensure this isn't just another new EV, Ford has worked hard to ensure this new model stands out and is a genuine rival to accomplished EV makers – Tesla, for example.
Here's 5 key features and details on the new Mustang Mach-E
Its massive touchscreen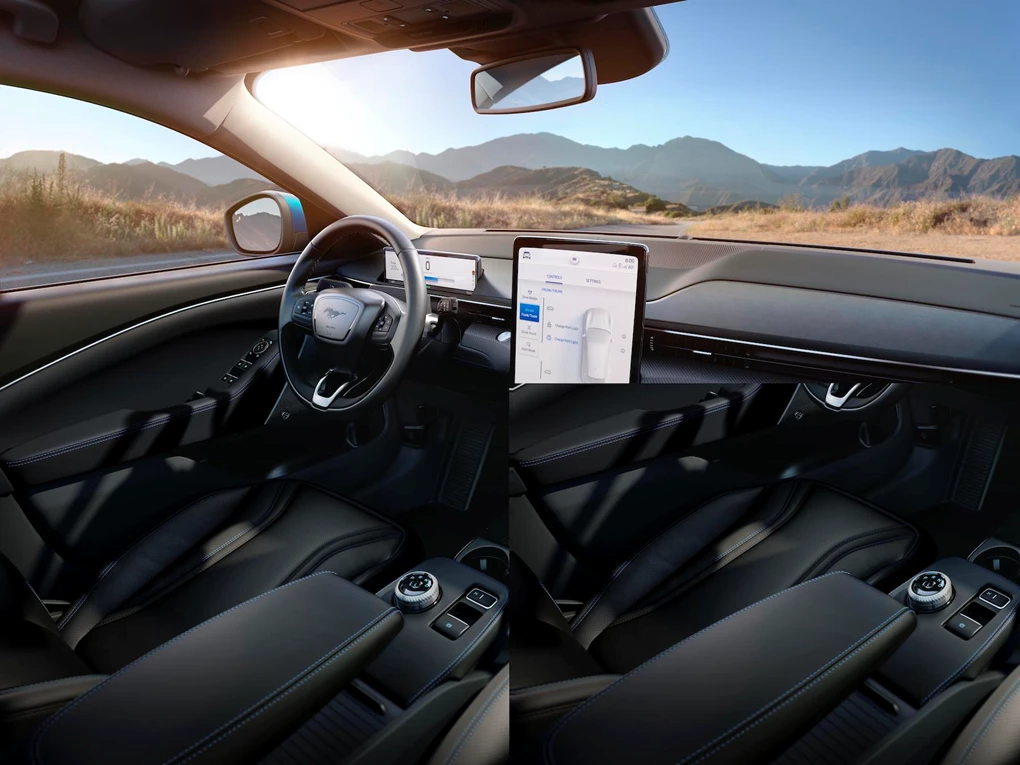 Tesla has been at the helm of fitting its cars with gigantic smartphone-like touchscreens in its cars, and Ford now looks to be taking a leaf out of its rival's book with a massive 15.5-inch unit fitted to the Mustang Mach-E. As well as helping you find the nearest EV charging station with ease, it features cloud-based connectivity, and conversational voice recognition – making commands simpler than ever to carry out.
You can use your smartphone to unlock it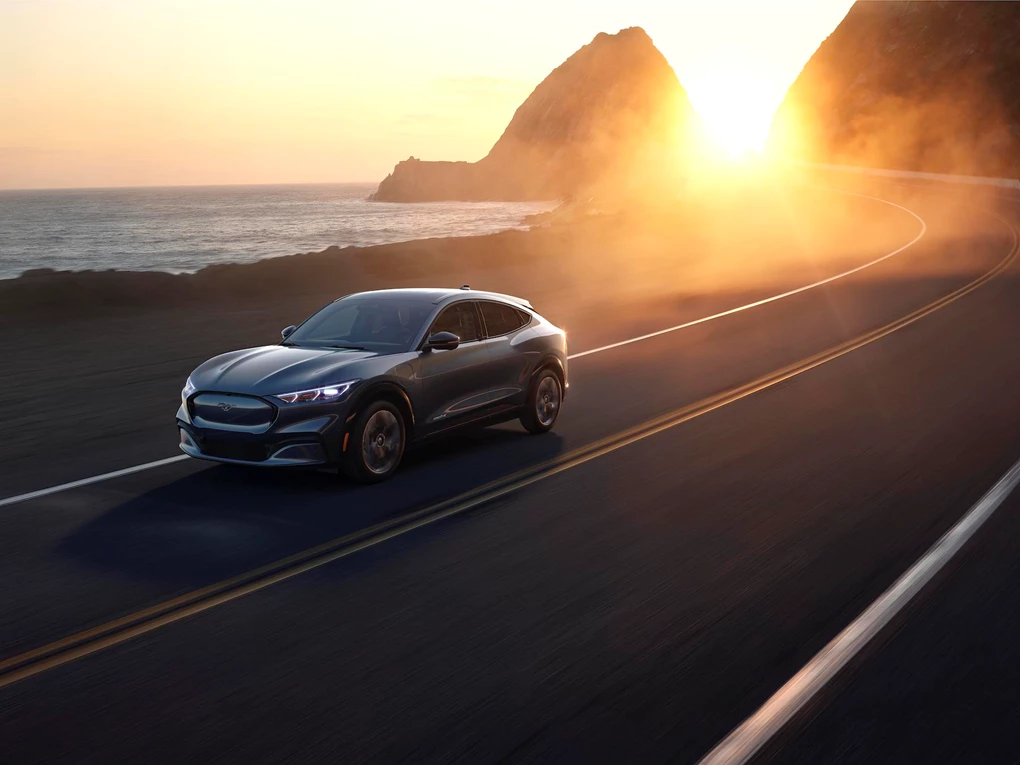 See Available Ford deals
Given just how much we use smartphones today, it's not wild to think about using them for functions on our cars. Ford appears to be on that wavelength, and has fitted the new Mach-E with 'Phone As a Key' technology. The system essentially uses Bluetooth, and you don't even have to get your phone out of your bag or pocket to access the car.
And Ford has thought ahead if you're phone unfortunately runs out of charge – you can enter a code into the B-pillar, and then on the touchscreen once you're inside to start the car.
Large electric range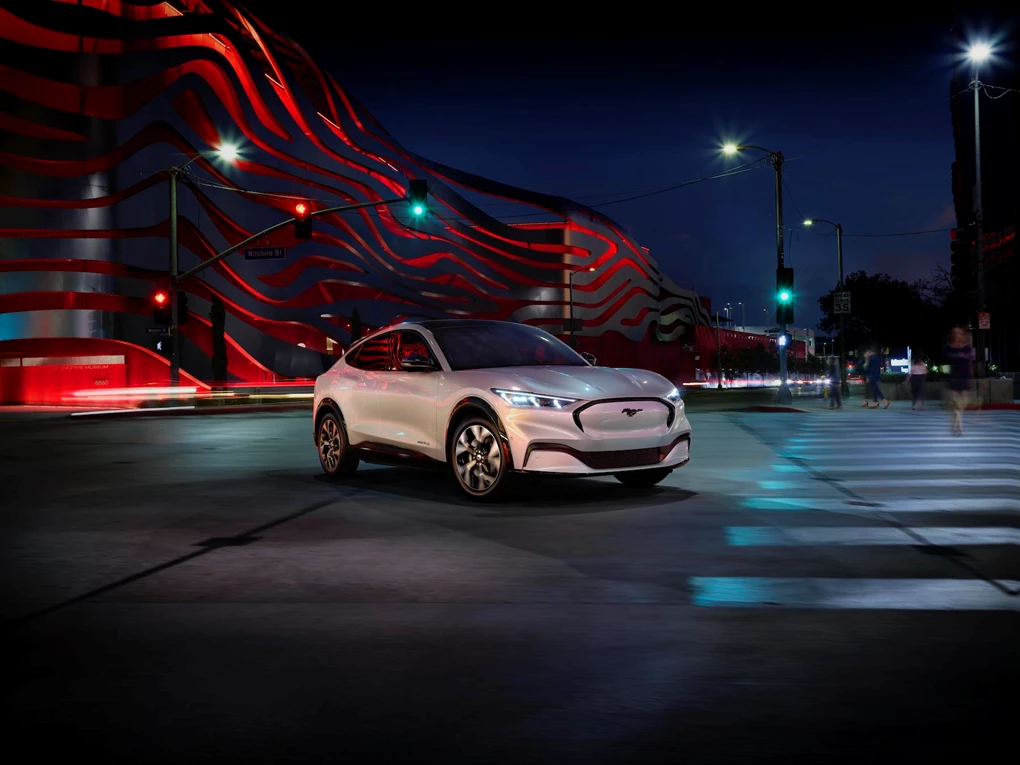 One of the fundamental ways Ford is making a statement with its Mach-E is with the electric range. Offering an estimated 370 miles on a single charge, the Mustang Mach-E will have one of the lengthiest electric ranges of any EV on sale today. That range, unsurprisingly, comes from the more expensive models, but even 260 miles is possible from the model with the least range. Rapid 150kW charging capability will also improve its ease of use.
Mustang-inspired styling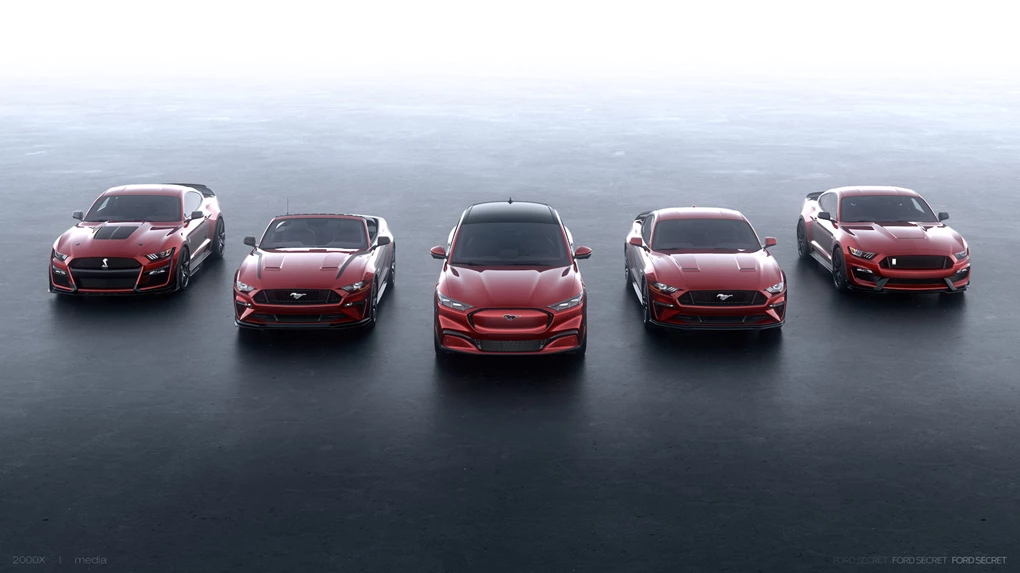 It was quite a bold move for Ford to name its new EV SUV a 'Mustang' – everything the infamous muscle car has not been known for in the past. But with careful styling touches, the styling has paid off and it really looks like a 'true' Mustang thanks to its sloping roofline and front and rear LED lights – the latter detail being particularly important.
Impressive performance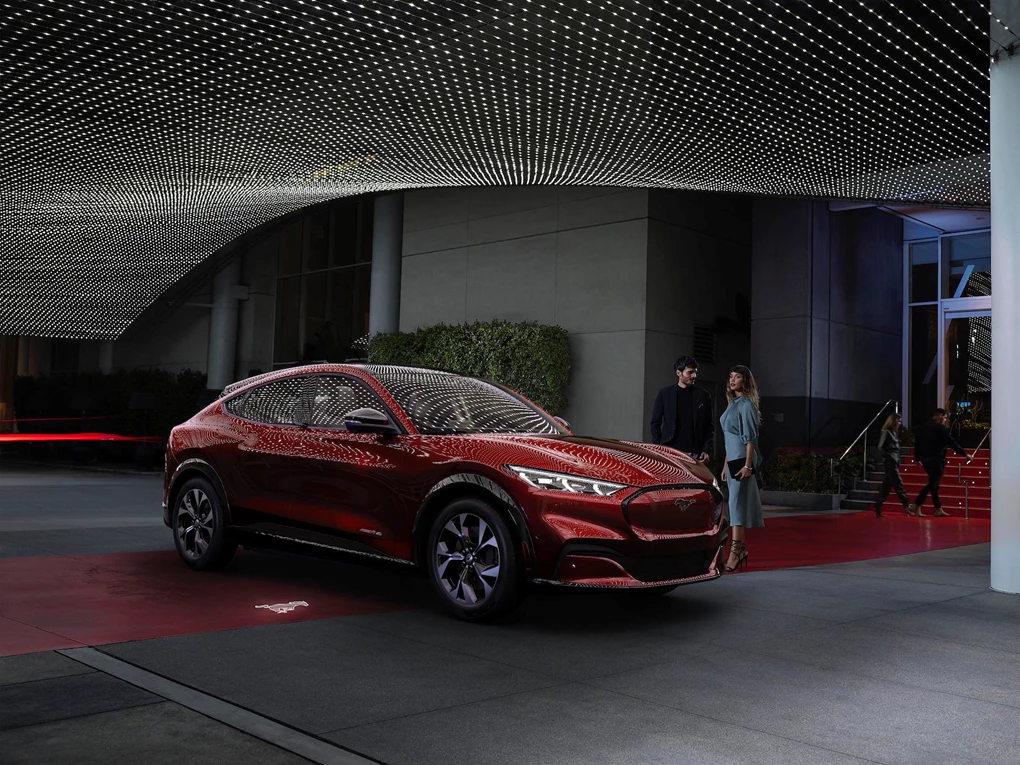 Another key aspect to a Mustang will always be performance. And opt for the new Mach-E in GT form, and buyers are sure to not be disappointed.
That's because this GT version comes with an electric motor packing 458bhp and 830Nm of torque – enabling a 0-60mph time of 'less than five seconds'. That should put it easily on par with other Mustang variants today.
The Ford Mustang Mach-E is now available to pre-order through the Ford website with a £1,000 deposit. Configurations will be finalised next year, with first deliveries expected at the end of 2020. Provisional pricing starts from around £40,000.