Undoubtedly one of the most iconic pieces of design in modern times has been the 'new' Mini. 
With its fun, distinctive and youthful styling, they look like nothing else on the road, though that poses a challenge when it comes to 'facelift' time.
That's the case now that Mini has given a major update to its three- and five-door Hatch models, as well as the Convertible. But what's changed as part of this 2021 update? Let's take a look, 
New-look design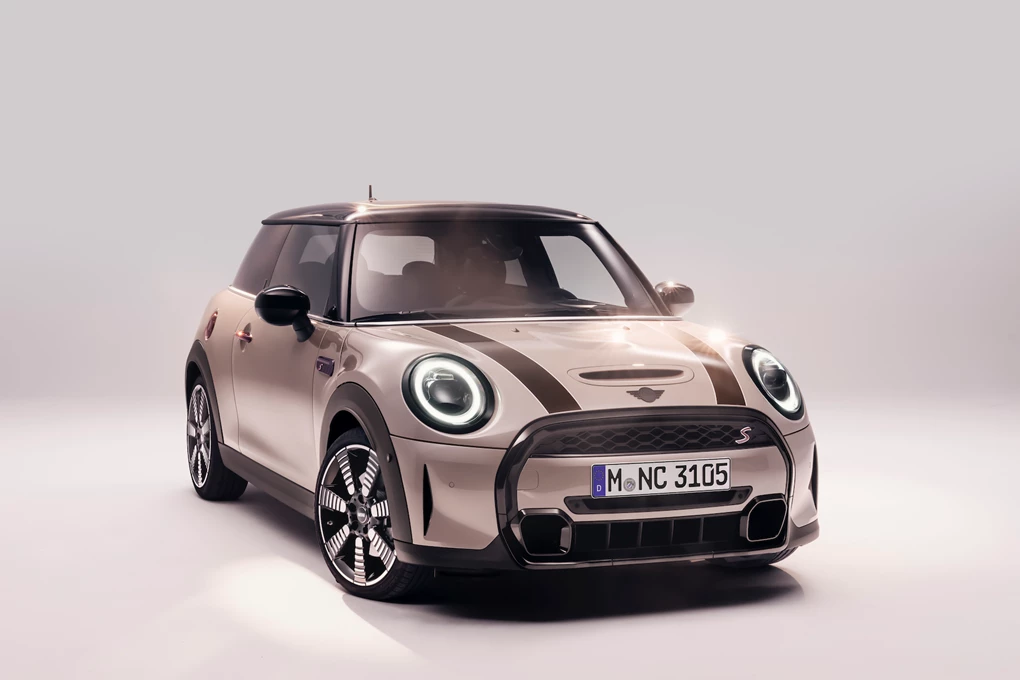 While still instantly recognisable as a Mini, the front end of the trio of models has had a major nip and tuck. This redesign is dominated by a larger hexagonal grille, while the cool circular sidelights have been replaced by new vertical designs instead. 
New LED lighting is also fitted throughout, while the indicator features more plastic trim to give it a more modern look. 
Cool new 'Multitone' roof
Mini is renowned for its personalisation, and things have been taken a step further on the latest model with a cool new 'Multitone' roof. 
This is essentially a gradient-like effect finish for the roof, which sees three shades blended into one – the colours being San Marino Blue, Pearly Acqua and Jet Black. They're applied with a special method called 'Spray Tech', and are applied one after the other in a wet-on-wet painting process to give the unique look. 
Additional body colours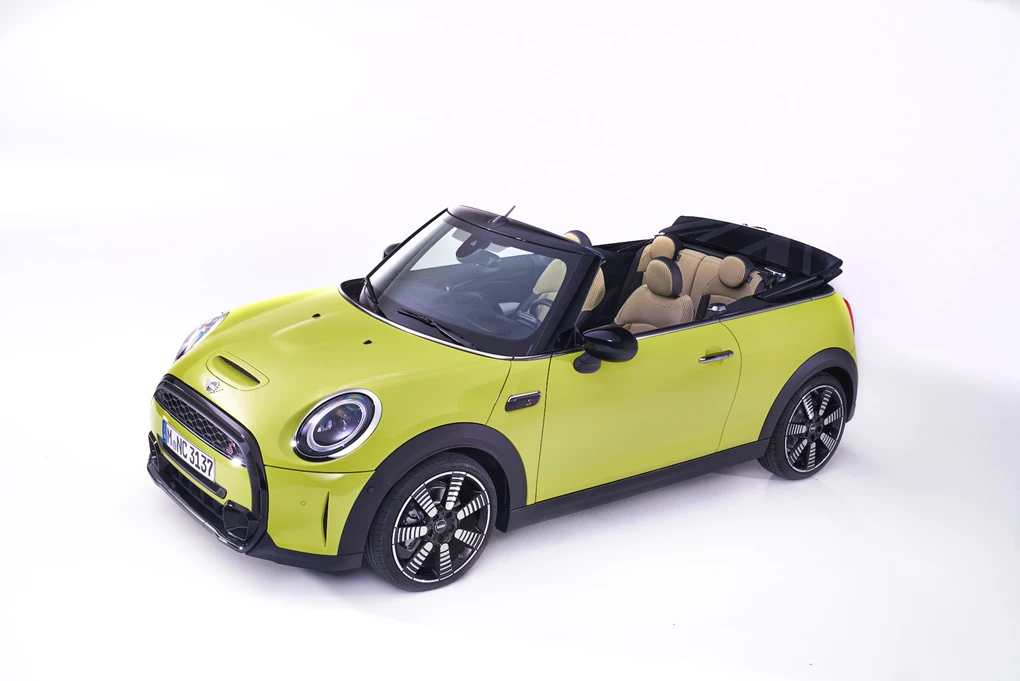 With the range of Mini models, there are already a variety of colours you can choose from, but the trio of models are now offered in even more shades. 
These include Rooftop Grey, Island Blue (as seen on the Countryman) and a bright and summery Zesty Yellow shade for the Convertible. 
Additional wheel designs and a new piano black styling pack are also introduced. 
More interior tech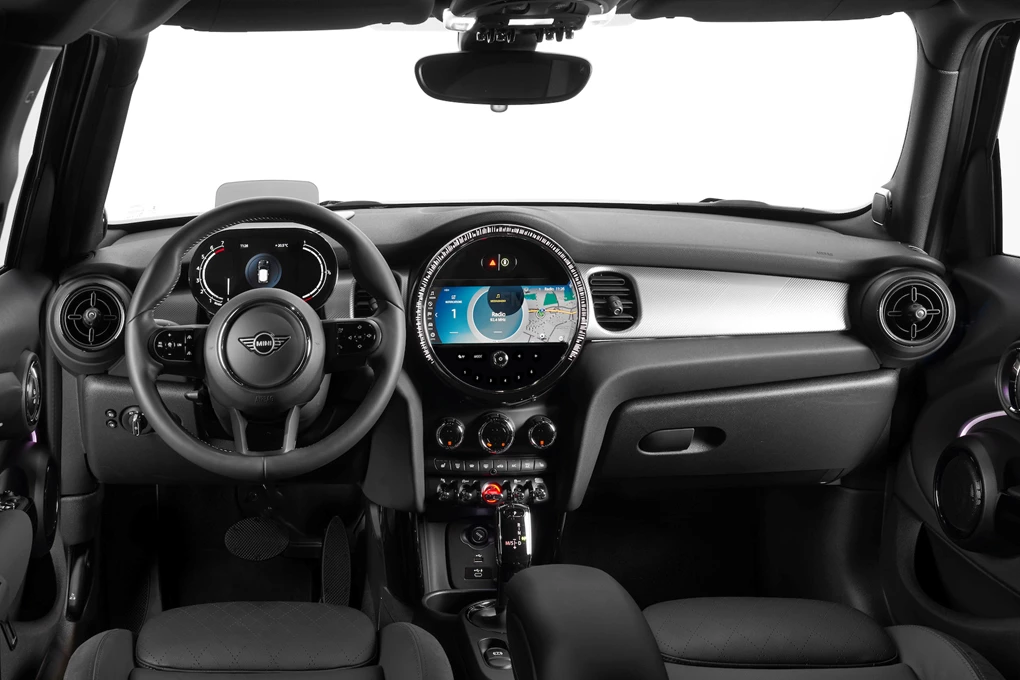 Mini has worked hard to improve interior technology on its latest models, with all versions now coming with a large 8.8-inch touchscreen, an upgrade on the smaller 6.5-inch setup found in its predecessor. It also gets new software and crisper graphics to help it to feel slicker and more modern. 
A five-inch digital dial display is now rolled out as standard across the range, too, after previously just being found on the Electric and John Cooper Works GP hot hatch. 
New adaptive suspension setup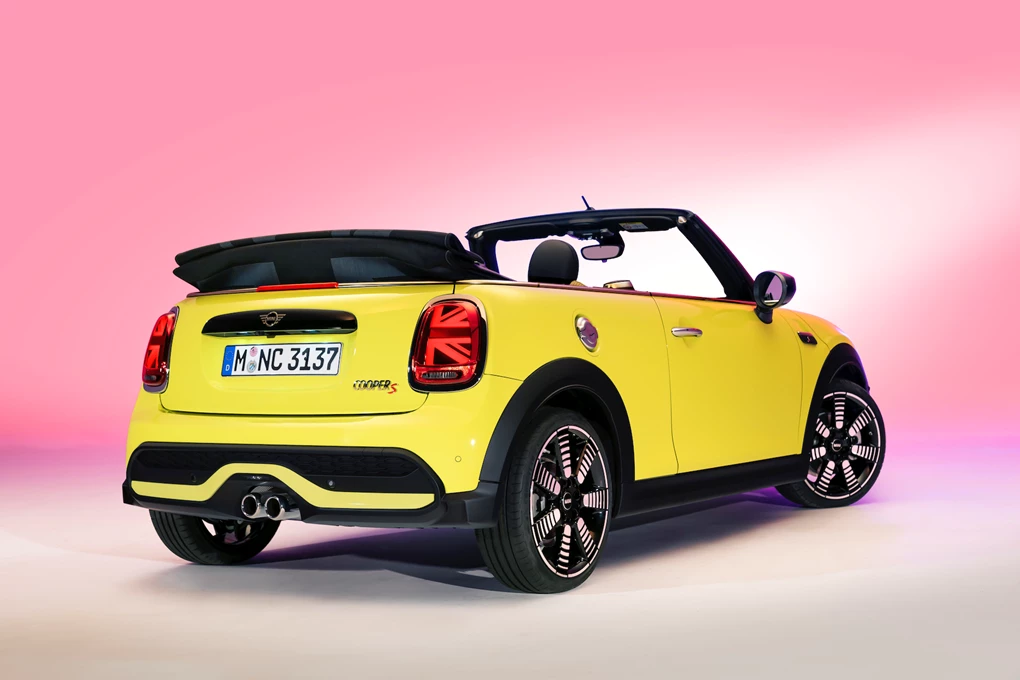 The Mini range is renowned for its 'go-kart-feel' behind the wheel, and on this latest model Mini is aiming to give an optimal balance between comfort and sportiness through a new adaptive suspension setup. 
Fitted as standard to 'Sport' models, the system adjusts the dampers depending on the road and driving situation with the aim of offering a smoother ride. 
Special-edition Mini Electric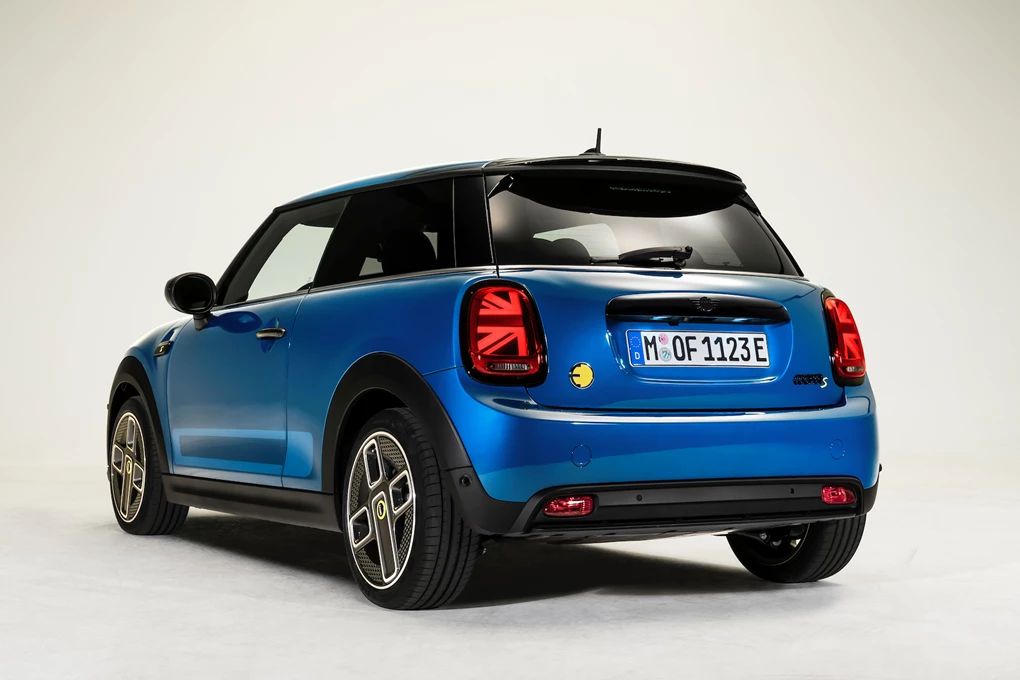 We also can't forget about the Mini Electric EV, which benefits from the same updates as the rest of the range. 
However, the British brand is also introducing a new special-edition 'Electric Collection' model. 
Limited to 300 units, it benefits from exclusive paint colours and also comes with the aforementioned multicoloured roof – usually a pricey extra – along with more extra standard kit in the form of aluminium interior trim and a panoramic sunroof. 
The updated Mini range is available to order now, with prices starting from £16,045. 
Enquire on a new Mini