A new Vauxhall crossover has been revealed and it is an electric model called the Ampera-e. It was revealed earlier today at an event in Bochum, Germany and its makers say it will offer a longer driving range than the majority of other electric cars on the market.
Ampera-e powertrain
The Ampera-e is based on the same technology used in the Chevrolet Bolt EV, an electric crossover sold in America that delivers an official travel range of more than 200 miles. If the Ampera-e can match that sort of range than it will indeed be able to travel longer than most other electric cars on a single charge. The likes of the Nissan LEAF and Renault ZOE currently have projected ranges of 155 and 149 miles respectively.
Not many details about the Vauxhall Ampera-e have actually been confirmed, but it is said to be run by a flat battery pack mounted underneath the interior floor. This way of packaging allows the Ampera-e to offer a roomy interior and sizeable boot. The latter is likely to measure at just under 500 litres.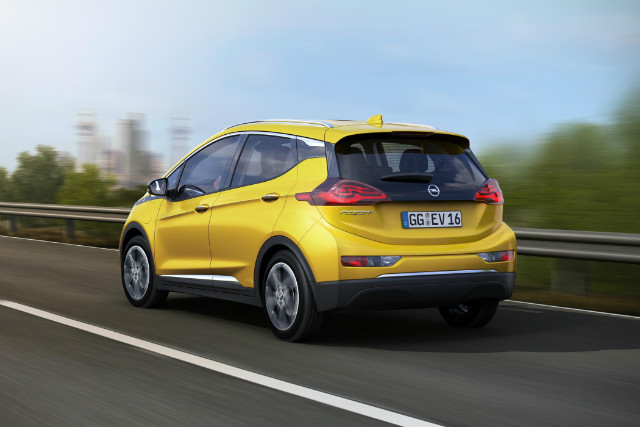 Gadgets and estimate pricing
It has also been confirmed that the Ampera-e will come with OnStar, a personal connectivity and service assistant available for current models like the Astra. The Ampera-e also comes with an infotainment system that will support smartphones and other electronic devices and is controlled by a 10.2-inch touchscreen.
Pricing for the Vauxhall Ampera-e is currently unknown but the Chevrolet Bolt EV, which it is based on, is currently sold in America for $37,500 (not including local electric vehicle tax). In the UK, that works out to roughly £26,000. If you take into account the UK's current plug-in grant for low emission cars, the Ampera-e will likely cost around £21,000 when it arrives in Britain.
Read our full review of the Vauxhall Ampera