There's a lot to thank the Nissan Leaf for. It was the 'original' mass-market EV, and was the most popular electric car on the market for some time. 
A second-generation version – which arrived in 2018 – moved the game along significantly, gaining a raft of new technology, an improved driving experience and also a longer range. 
But the Nissan Leaf no longer has the class to itself, with a raft of competitors joining the market. One of the latest options is the Volkswagen ID.3 – a Golf-sized hatchback that VW hopes will prove to be a huge success. But is it capable of beating the Leaf? Let's find out...
Driving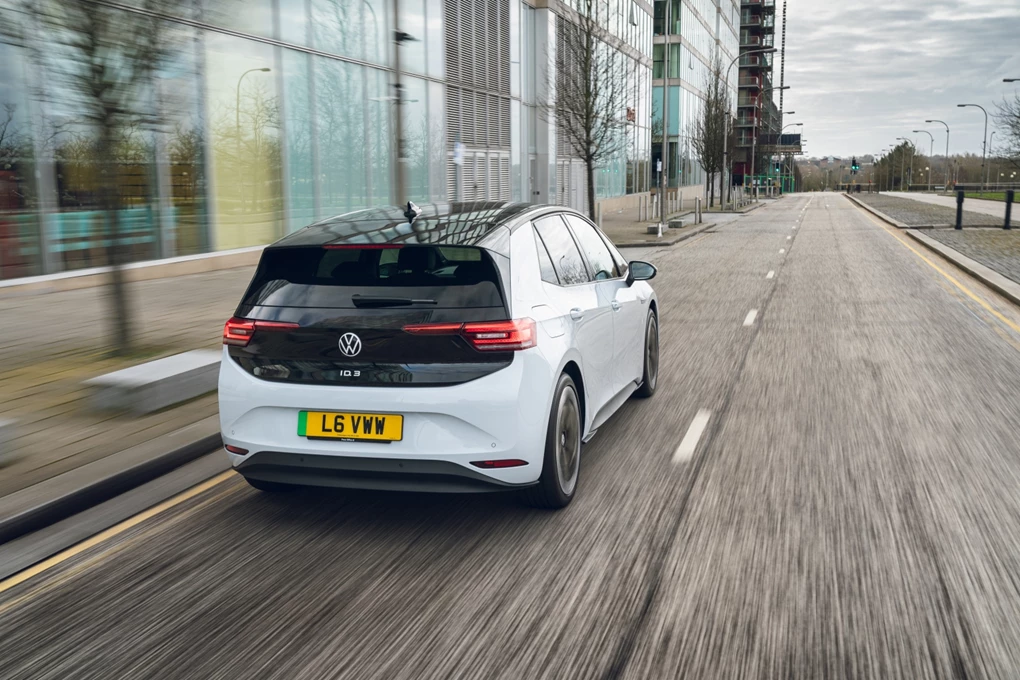 Both the ID.3 and Leaf offer supreme refinement for the best part. With no engine noise to contend with, both deliver an impressively hushed driving experience, though the Volkswagen has the edge thanks to a more comfortable and soothing suspension setup that equates to a brilliant ride. Even on cars fitted with the largest alloy wheels, it still manages to offer impressive levels of comfort. 
When it comes to a twistier stretch of road, the ID.3 also has the advantage – helped by its rear-wheel-drive setup delivering a more engaging experience. The only place where the Leaf takes a win over the Volkswagen is when it comes to regenerative braking, as its 'e-Pedal' mode essentially lets you drive it using just a single pedal. 
Powertrains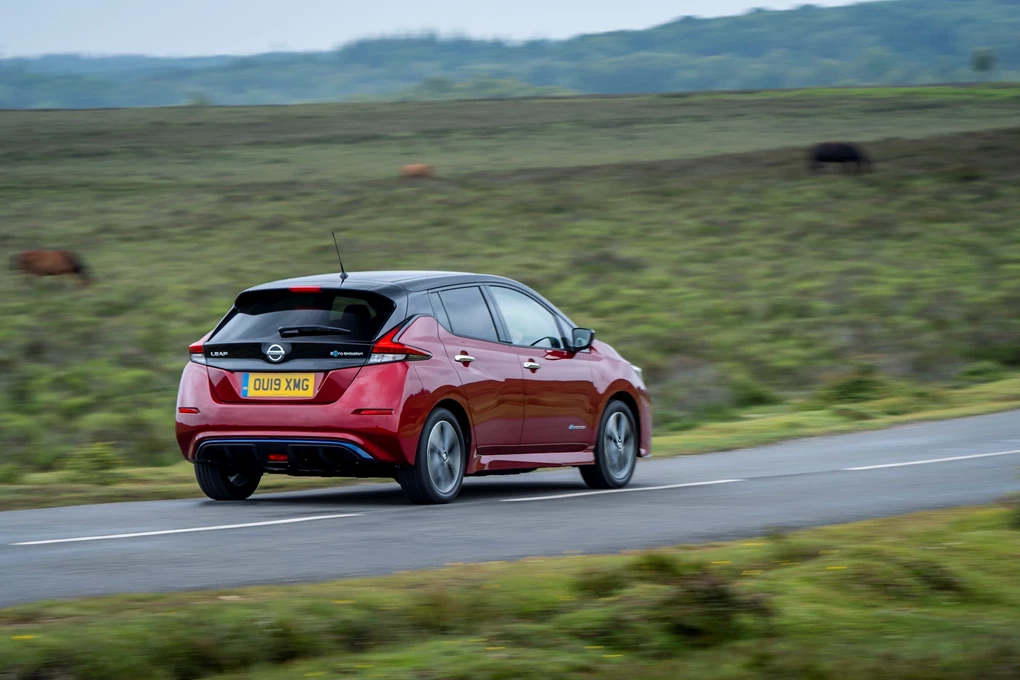 Both Nissan and Volkswagen offer buyers a choice of powertrain options on their EVs. 
Let's start with the Leaf, with the standard option using a 40kWh battery joined to a 148bhp electric motor. That equates to a 0-60mph time of 7.7 seconds, while offering an electric range of 168 miles. The more appealing model is the top-spec E+ model, which gets a much larger 62kWh battery, which allows for 239 miles of range. It also packs a more powerful 214bhp electric motor, which reduces the 0-60mph time to 6.7 seconds. In terms of rapid charging, the standard Leaf can be charged from 20 to 80 per cent in 60 minutes, or 90 minutes for the E+. 
Meanwhile the ID.3 gets the option of three powertrain options. The most affordable is a 45kWh model combined with a 148bhp motor, which allows for an 8.9-second 0-60mph time and respectable range of 217 miles – quite a lot more than the entry-level Leaf. Next up are versions equipped with a 58kWh battery. You can choose between a 143bhp version (taking 9.4 seconds from 0-60mph) or with a 201bhp motor that drops the 0-60mph time down to 7.1 seconds. Both options are capable of a claimed 264 miles from a single charge. 
At the top of the ID.3 range is the 'Tour' version, which sticks with the 201bhp electric motor but offers a huge 77kWh battery, which allows for a fantastic electric range of 335 miles – certainly living up to its 'touring' name. You'll also spend less time charging the ID.3 as well, with Volkswagen claiming its battery can be rapid charged in just 35 minutes. 
Looks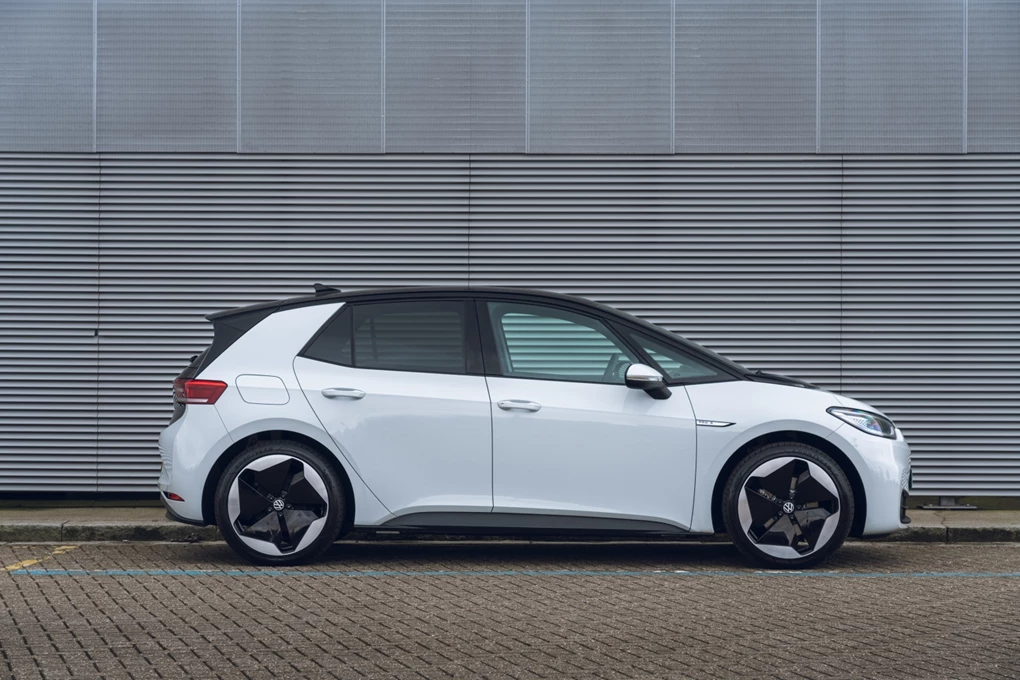 Though the first-generation Leaf wasn't exactly a looker, the latest model is a much more stylish option. While it won't make heads turn, it's neat front end, excellent proportions and sharp rear lights mean it's certainly not a bad-looking car in this class. 
But while looks might be subjective, we reckon the ID.3 is a more interesting choice, with the smoothed-off front end, neat LED headlights (which stretch end-to-end on certain models) and brighter colour palette make it the more interesting choice. Just be aware that many ID.3 options don't come with alloy wheels as standard (namely to maximise the car's range), so you'll have to pay extra if you want to give your car more street cred. 
Practicality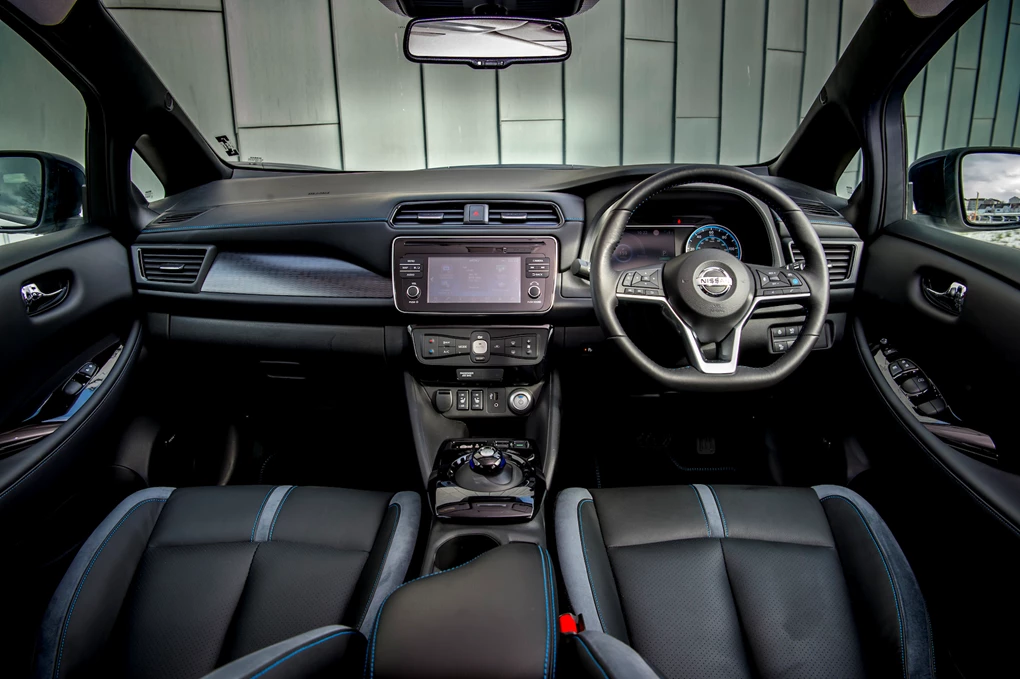 When it comes to practicality, the Leaf and ID.3 are quite evenly matched, with both proving to be credible options for those looking for an affordable electric family car. 
For boot space, the Leaf's 420-litre boot is noticeably larger than the ID.3's 385 litres, though isn't actually the roomiest shape and has quite a high loading lip. Nevertheless, both are just as roomy as a petrol-powered hatchback in this class. 
When it comes to passenger space, however, the ID.3 has the edge. It's got far better packaging thanks to its cleverly thought through interior, while offering more leg and headroom than the Leaf too. 
Value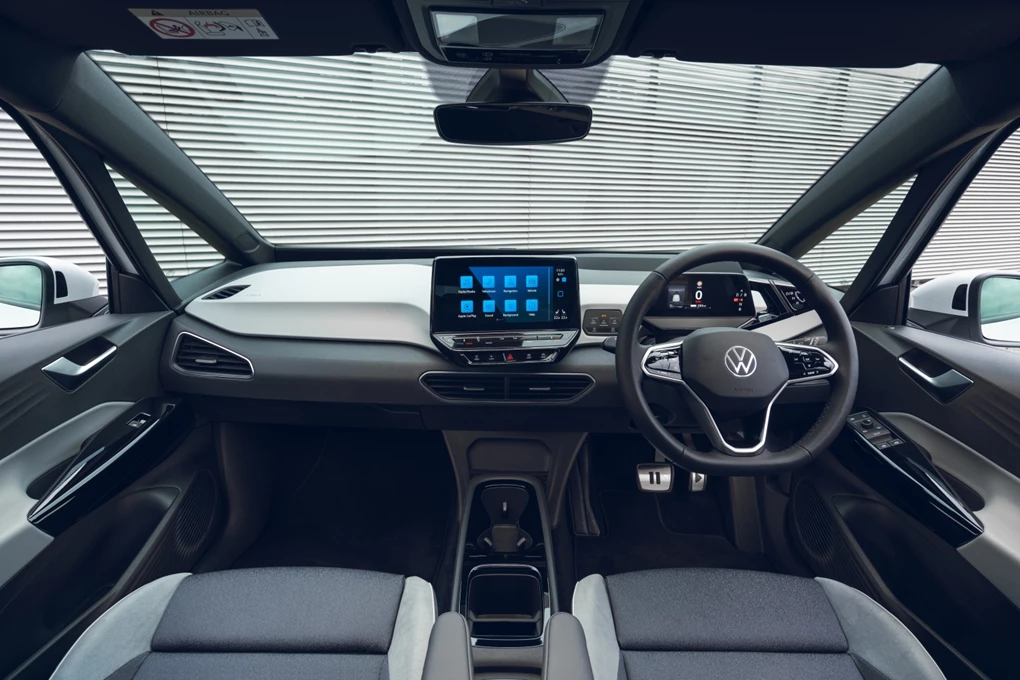 One advantage of choosing the Leaf is that all versions qualify for the government's £2,500 electric car grant, which is now only eligible on cars with a list price of £35,000 and under. 
Including the grant, the Leaf is available from just £25,995, which really isn't much more than what a petrol or diesel car would cost you, especially when you consider that standard kit is still generous  – including keyless entry, climate control and a broad suite of safety technology as standard. It could be worth making the step up to the long-range E+ model, though, which is available from £30,445. 
In lower trims the ID.3 is still an enticing option, with an entry-level Life model available from £27,135, or only another £1,300 if you want the larger battery. Standard kit on Life versions is also good, including LED headlights, a large touchscreen, digital dials and ambient lighting, though isn't quite so generous as what you get on the Leaf. 
Verdict
Even several years after going on sale the Nissan Leaf remains a very credible family EV. It's refined, good value for money, has a practical interior and is a great 'first' electric car. 
But the better car here is the ID.3. It's more stylish to look at, better to drive and has a far longer range than the equivalent Nissan (regardless of battery). As Volkswagen's first bespoke EV, it certainly points towards a positive electric future for this manufacturer.
Enquire on a new Volkswagen ID.3