As one of the largest car companies in the world, Volkswagen is investing heavily in electrification. 
There's been the launch of the brand's dedicated 'ID' range of electric models, while it continues to ramp up its plug-in hybrid line-up too, installed in all types of vehicles from family hatchbacks to large estate cars and SUVs. 
But which should you choose? Let's take a look at the line-up. 
e-Up!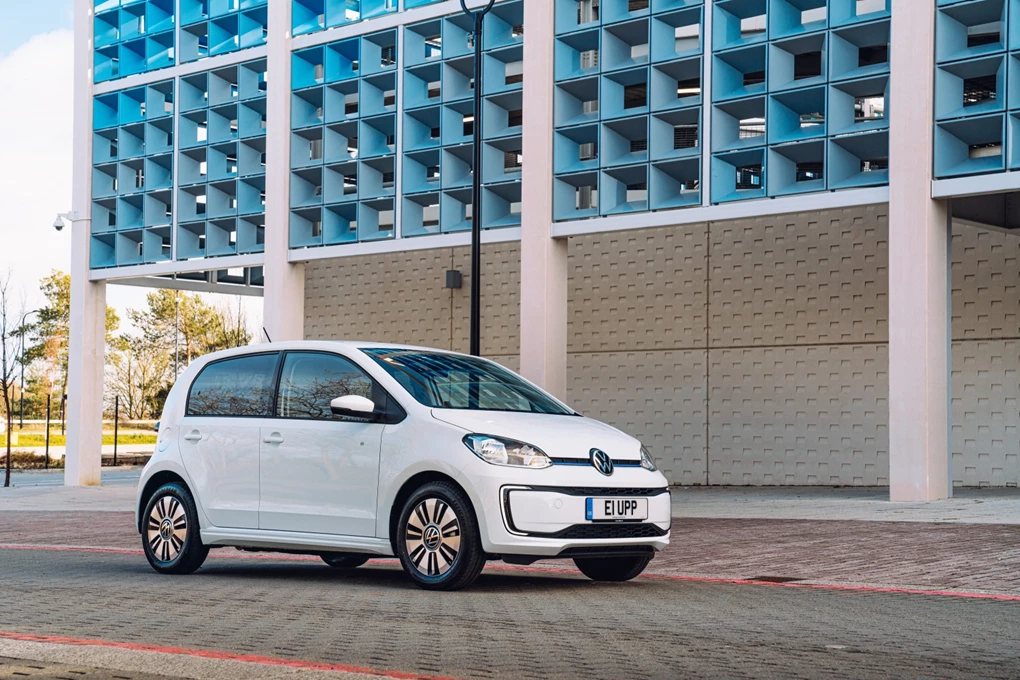 Volkswagen's original electric car might not pack the cutting-edge technology of its latest models, but if you want an affordable new EV, it's very hard to beat. A starting price of £21,055 makes it one of the cheapest new electric cars on the market, while it still travels a respectable 159 miles on a single charge.
If you're looking for a compact electric city car, or an affordable vehicle to commute in, the e-Up! is a great choice. 
Golf eHybrid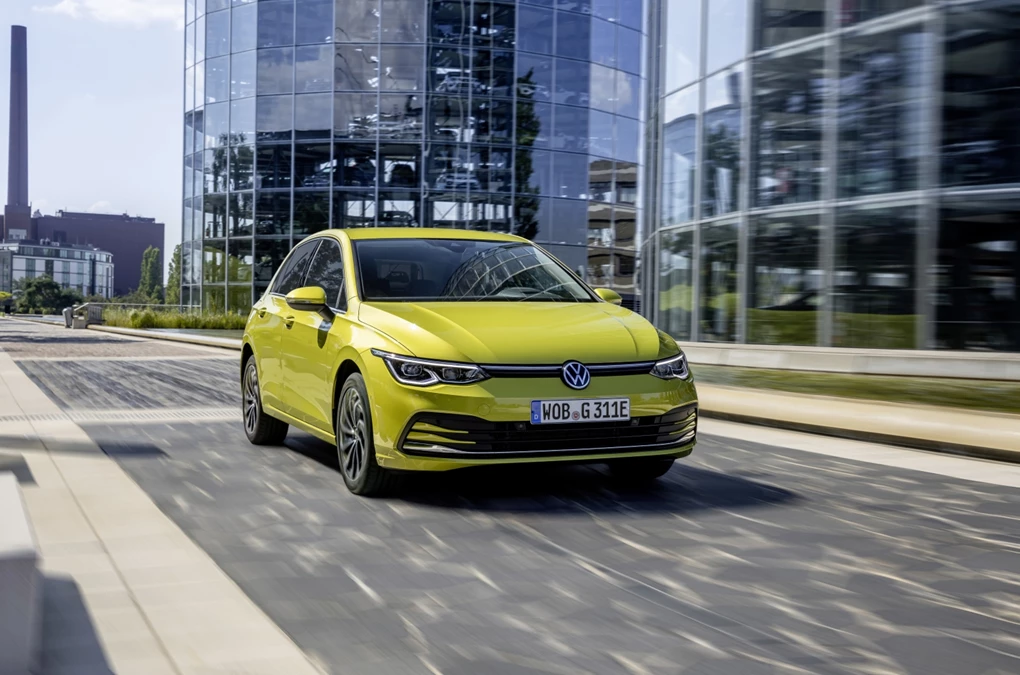 The Golf continues to be one of Volkswagen's biggest sellers, and its appeal has been enhanced further with the recent addition of an eHybrid PHEV version. 
Combining a 1.4-litre petrol engine with a 10kWh battery and electric motor, it makes 201bhp in total, but the biggest draw is its claimed 44-mile electric range, which should help to bring down your running costs. If you want a sensible hybrid hatchback, the Golf eHybrid is a great choice. 
Golf GTE
If you want a slightly more exciting PHEV you should take a look at the Golf GTE. Featuring a similar powertrain to the eHybrid, it gets a power boost to 242bhp, along with some revisions to improve the way it drives. 
At the same time, if you make the most of its 40-mile electric range, there's scope for some very low fuel bills.
ID.3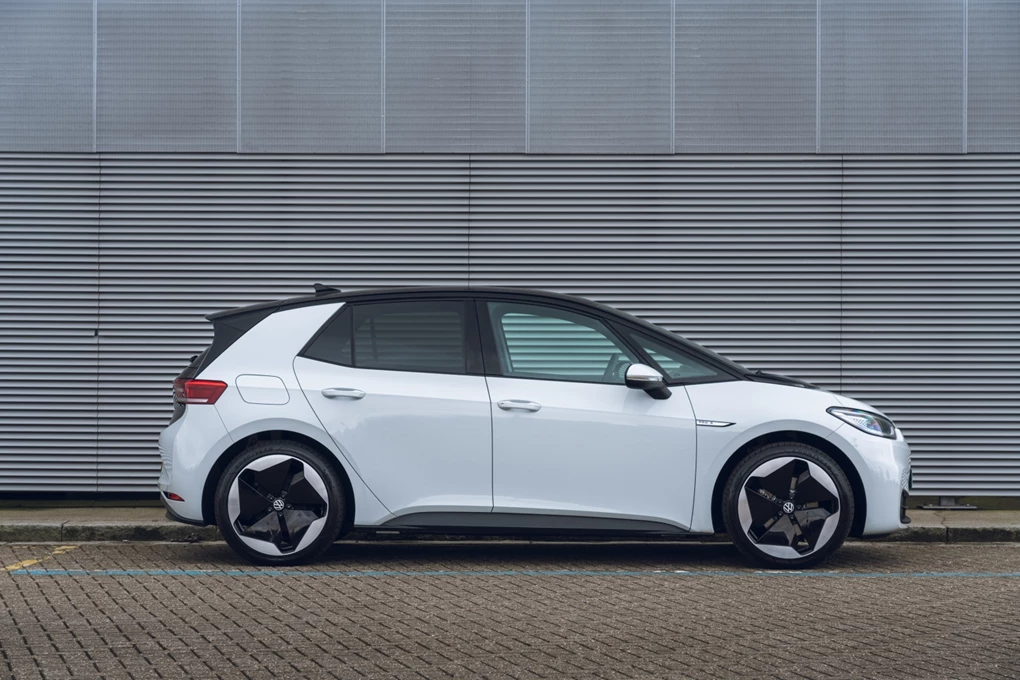 As the first model from Volkswagen's dedicated electric car range, the ID.3 is a big deal and it doesn't disappoint, either, thanks to its roomy interior, good driving experience and generous equipment levels. 
A whole variety of trims and powertrains are available to suit most buyers, with the top-spec option able to travel for an impressive 335 miles on a single charge. If you want a compact electric family car that's a similar size to a Golf, the ID.3 is the car to go for. 
Passat GTE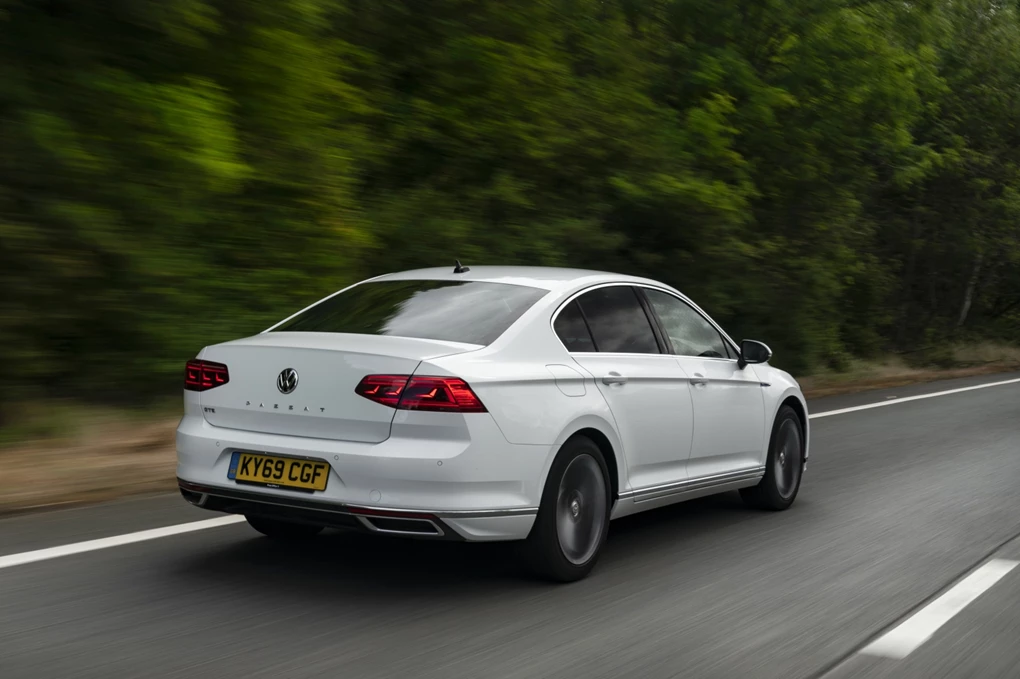 Volkswagen's Passat is already a very popular choice with company car drivers, and it therefore made a huge amount of sense to introduce a plug-in hybrid version, which now accounts for a vast chunk of sales.
Mixing classy styling with strong build quality and a roomy saloon body style, the Passat is a great option for those wanting a fuss-free, large PHEV. 
Passat Estate GTE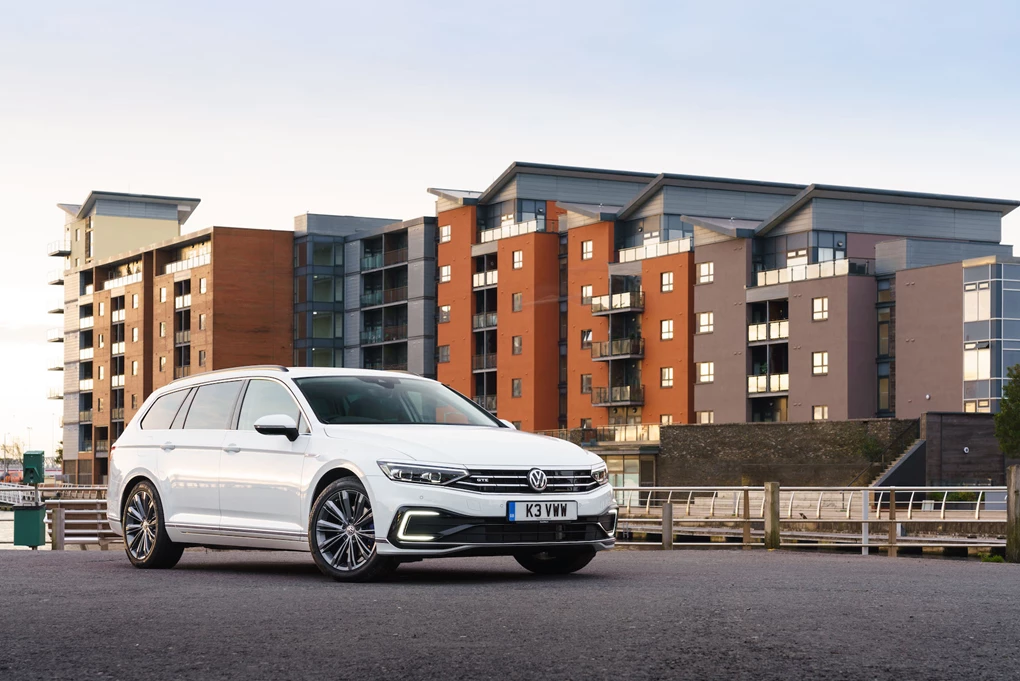 Volkswagen also offers its plug-in hybrid Passat GTE as an estate, which is ideal for those needing that bit of extra room – especially for families, or those with a dog, for example. 
Like the saloon, it uses a 1.4-litre petrol engine combined with an electric motor for 215bhp, while Volkswagen claims an electric range of around 40 miles. 
Arteon eHybrid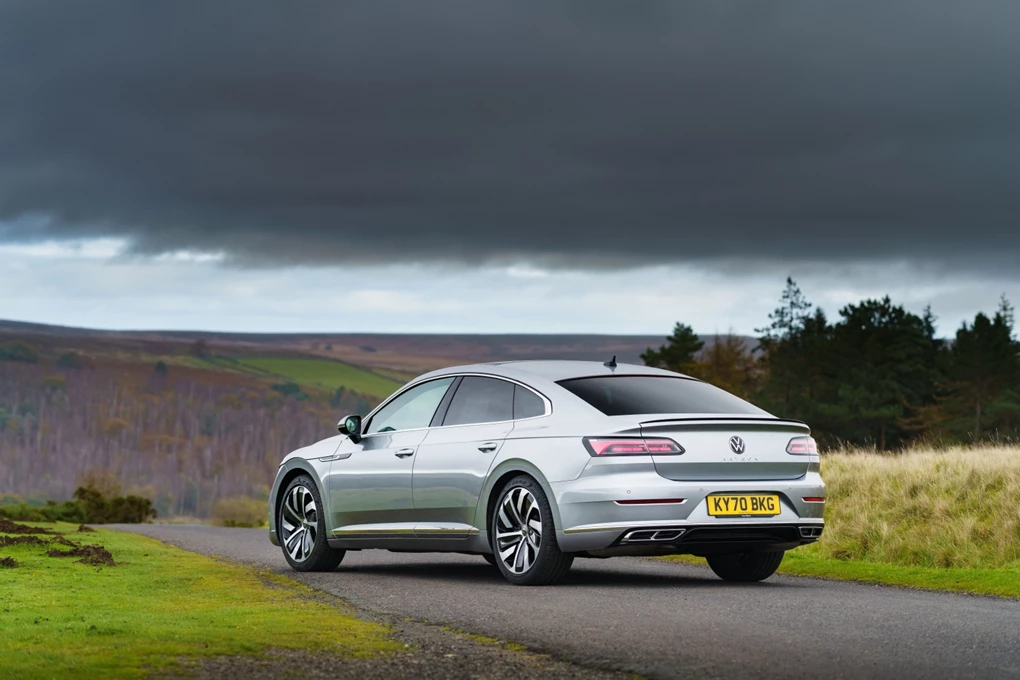 If you want something a similar size to a Passat, but that's a bit more upmarket and exciting to look at, the Arteon is a fantastic choice. With its striking design and high-quality cabin, it helps to move Volkswagen into executive territory. 
The same plug-in hybrid system as what you get in the Passat GTE has also recently been introduced, which provides a great alternative to the other petrol and diesel engines in the range.
Arteon Shooting Brake eHybrid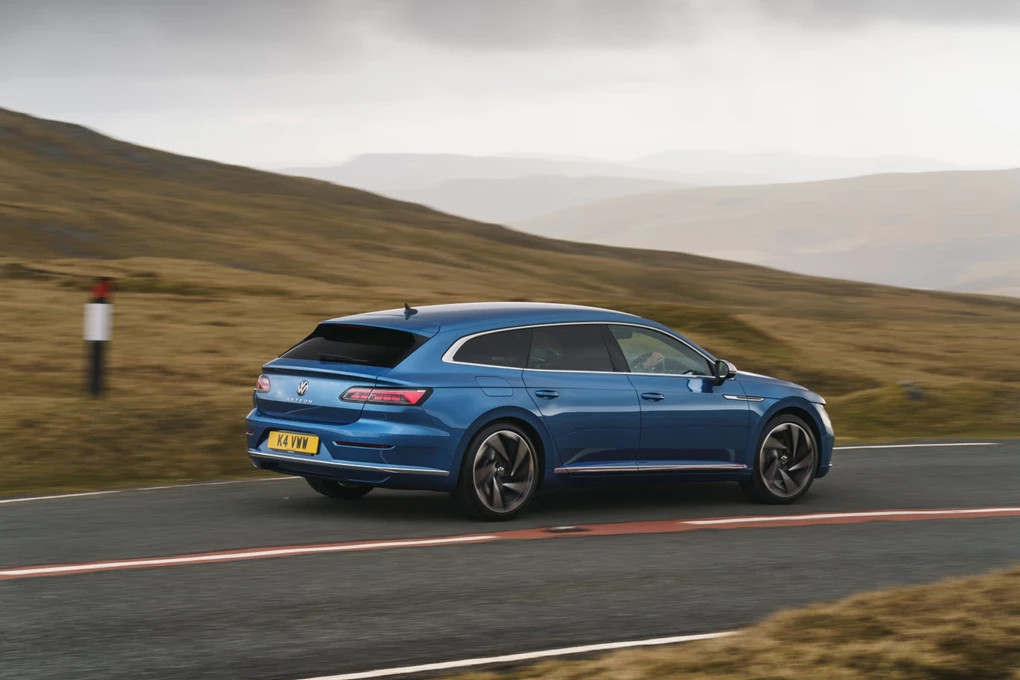 If you choose the Arteon there's also the option to have it in a Shooting Brake guise. It's essentially an estate version, but is far more glamorous than usual wagons, and is well worth considering if you still want something practical, but that's also able to turn heads. 
It's exactly the same powertrain as the Arteon fastback, with buyers also having the choice of an Elegance or sportier-looking R-Line trim level. 
Tiguan eHybrid – from £35,515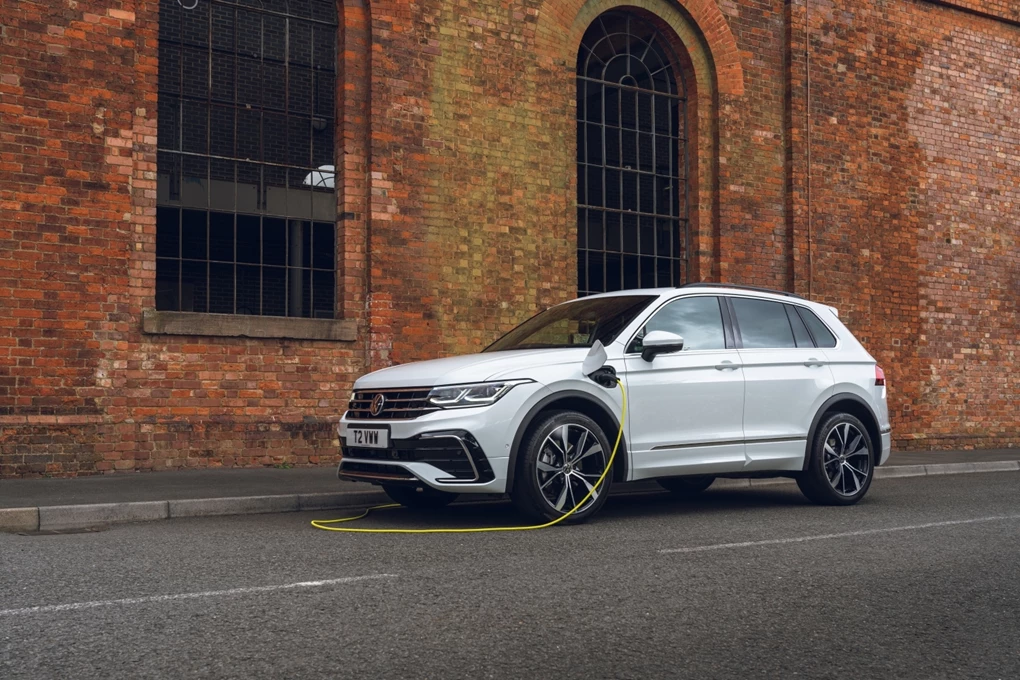 The Tiguan is a very important model in Volkswagen's model line-up. As its mid-size SUV, it offers a roomy and classy interior, while still at an affordable price. It's another VW to recently gain a plug-in hybrid powertrain, and it's the more powerful option from the Golf GTE that you'll find in the Tiguan. 
With a circa 30-mile electric range, it should help to reduce your running bills, especially the more it's charged. If you want a sensible hybrid family SUV, the Tiguan eHybrid will be hard to beat. 
ID.4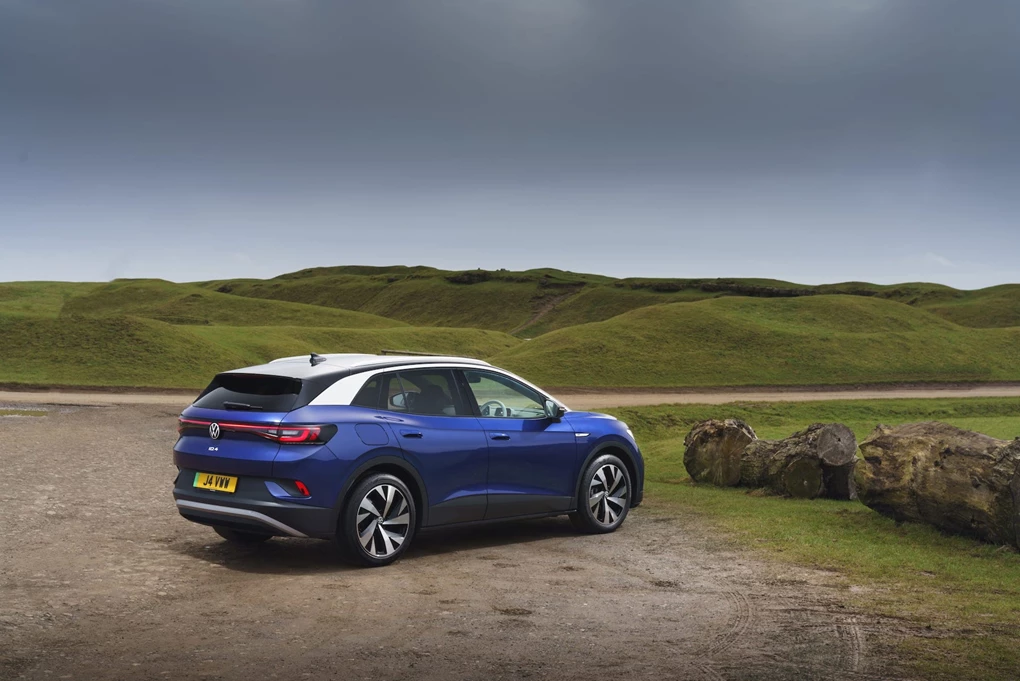 Volkswagen's second ID model, the ID.4 is also the brand's first electric SUV. If you want something roomy, safe and well-equipped that's an EV, it really is a very solid option. Buyers also have a choice of powertrains, with the longest-range version able to travel for 322 miles on a full charge. 
Volkswagen has also recently introduced a GTX model, which is the first sporty electric model we've seen from the German firm. 
Touareg R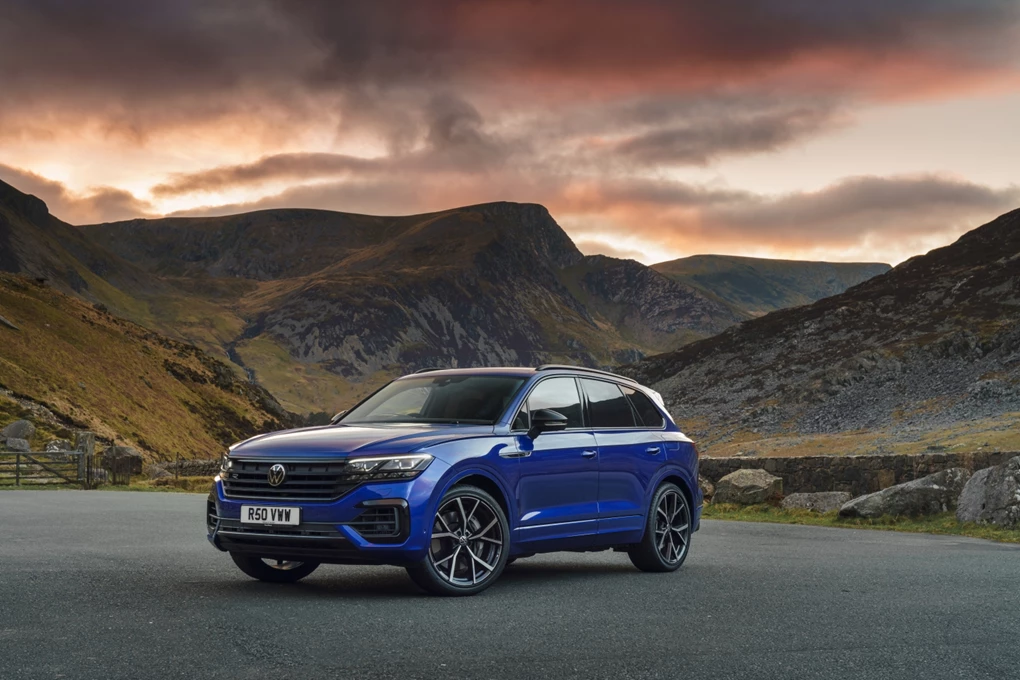 The Touareg R symbolizes the first time there's been an electrified model from Volkswagen's 'R' division, with this plug-in hybrid the same setup that you'll find in the Porsche Cayenne. Pairing a V6 petrol engine with an electric motor, it produces a generous 456bhp in all, which is able to propel this large SUV to 60mph in under five seconds. At the same time VW also claims a 29-mile electric range, though you will need to plug it in regularly otherwise it will be thirsty. 
It's not particularly involving to drive, though, so it is best thought of as a very pleasant electrified premium SUV that's got plenty of power should you need it.
Enquire on a new Volkswagen