Volvo has revealed a series of teaser sketch shots of the XC40 Electric – the brand's first EV.
Based on the popular mid-size XC40 SUV that has been sold in petrol and diesel form since 2017 – and more recently with a plug-in hybrid – the XC40 Electric is a key car for the Scandinavian brand as it gears up for an extended electrified range.
The pictures don't reveal a massive amount, but it shows clear cues of the new model. These include the blanked-off colour-coded front grille, such is the lack of need for cooling. The closed-off grille can then neatly package the driver assistance sensors and radars, too.  It also shows a rear charging port – situated at the opposite side of the car to the petrol flap.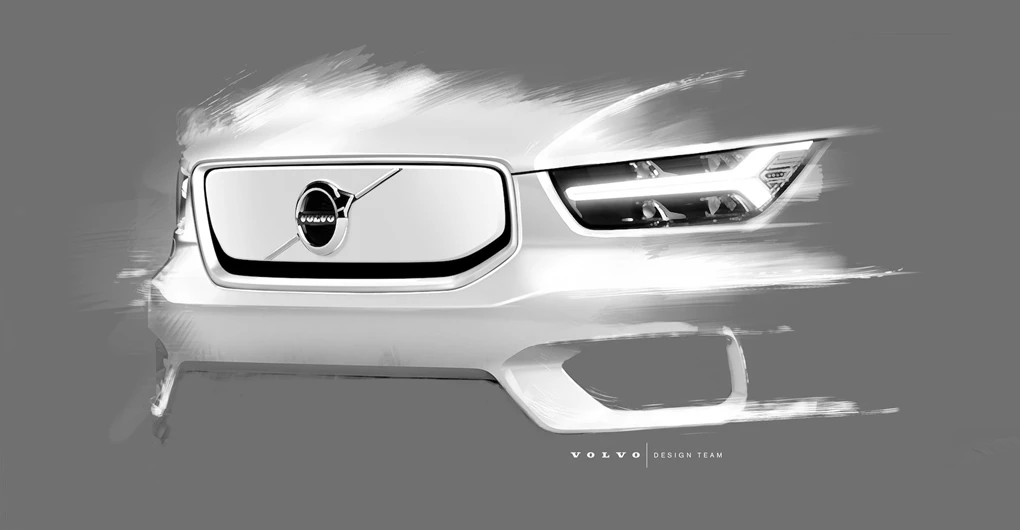 But interestingly the sketches show that the new EV will have a new front 'boot' or storage area. This could be just for the charging cables to be kept, though Volvo says it will handily offer an additional 30 litres of space. A lack of transmission tunnels will also allow for more interior space, too, including additional storage underneath the seats.
The new car will also be available in a new Sage Green colour, along with new alloy wheel designs. A black roof is also fitted as standard.
Robin Page, head of design at Volvo Cars, said: "Its bold, instantly recognisable design is now even sleeker and more modern in the all-electric version.
See Available XC40 Deals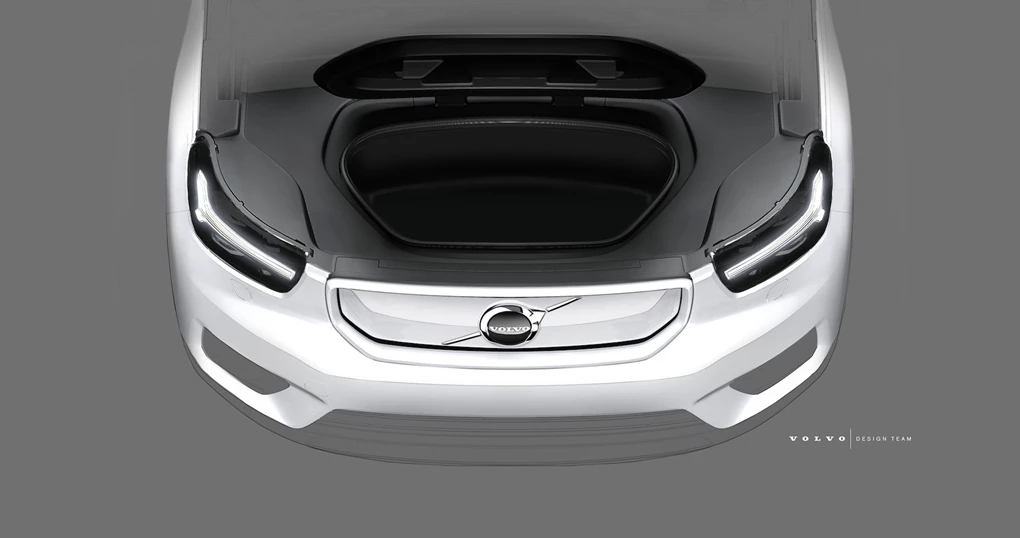 "Without the need for a grille we have created an even cleaner and more modern face, while the lack of tailpipes does the same at the rear. This is the approach we will explore more and more as we continue down the road of electrification."
Volvo has not yet announced any powertrain details for the new car, though all will be revealed when the car is shown to the public on October 16.