Among all the many Transit derivatives on sale today, there is just one that matters if you're looking for the largest and most spacious offering – the main Transit.
It's one of the most useful tools that a business can have and is one of the best vans to drive in its class – ideal, as it's a place where many spend plenty of time behind the wheel.
The latest model introduces a whole host of changes, but what exactly are they?
New mild-hybrid technology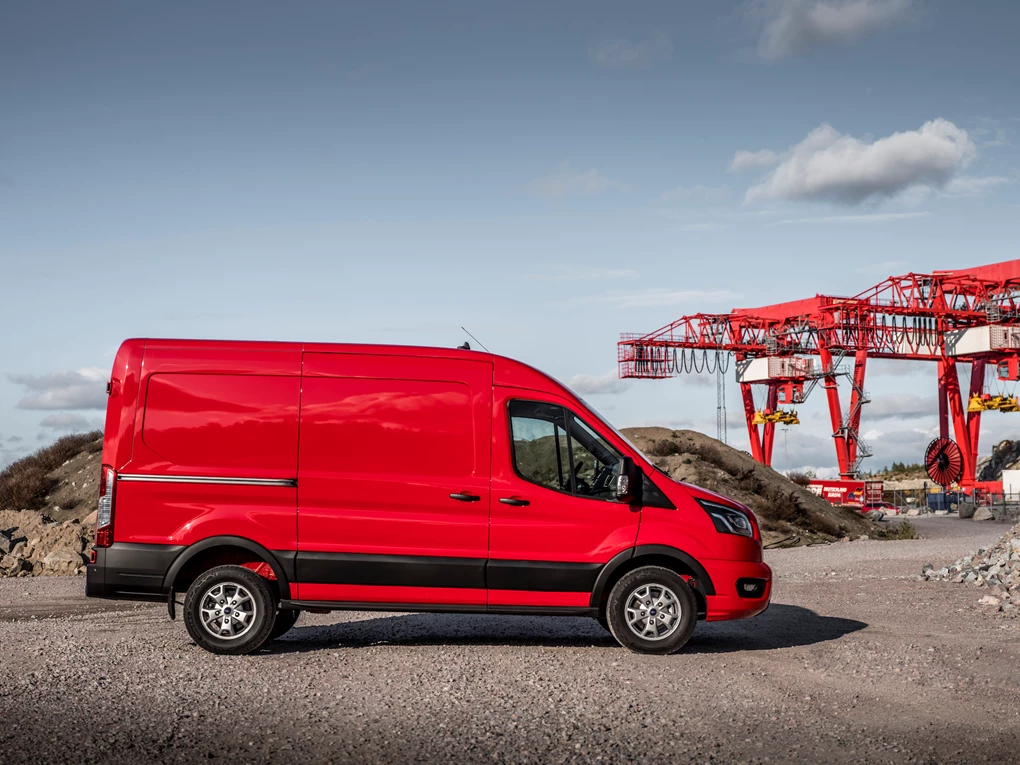 While plenty of cars might already be utilising this mild-hybrid technology, it's a pretty new concept in the van world, and the Transit is the first model in its sector to benefit from the changes.
The technology can be optioned on certain 2.0-litre EcoBlue diesel engines. It features a belt-driven starter generator/alternator that enables energy to be recovered when decelerating before storing it in a 48-volt battery to be used to provide additional torque when needed. It helps to reduce fuel consumption and drop CO2 emissions – both of which will be appreciated by van drivers.
Enhanced payload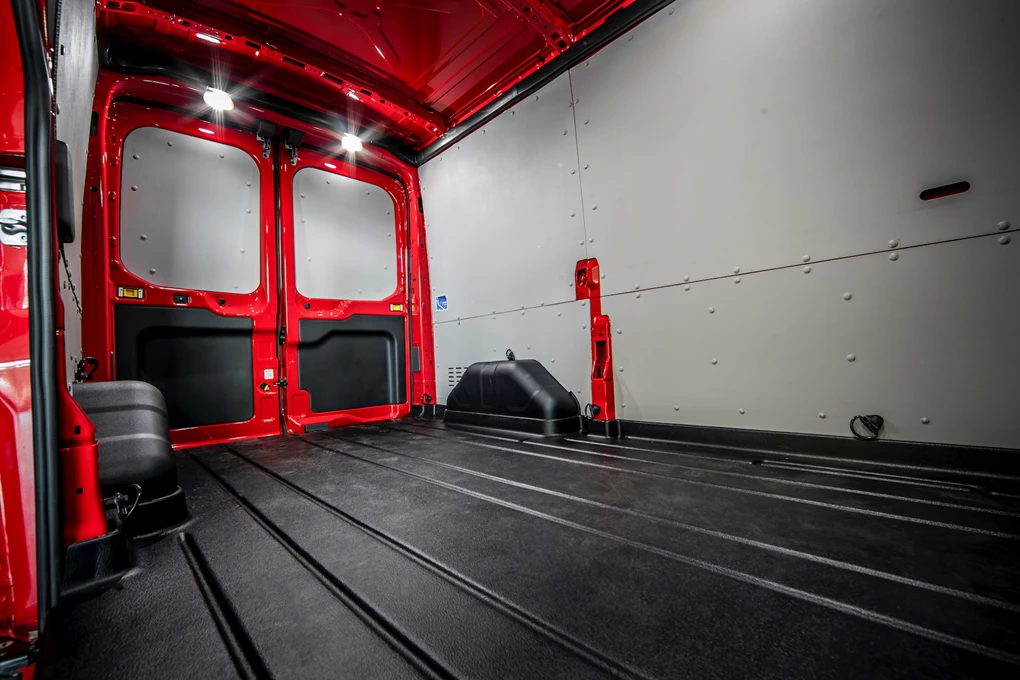 When it comes to this latest Transit, Ford took a 'marginal improvements' approach throughout, with the idea that a whole host of small changes lead to a big difference once they're all combined.
No other place is this felt most than when it comes to its carrying ability and payload, which has been increased by up to 80kg to make the Transit an even more useful tool for businesses wanting to carry as much weight as possible while staying the right side of the law. This improvement was achieved through weight savings across the van's structure.
New driver assistance tech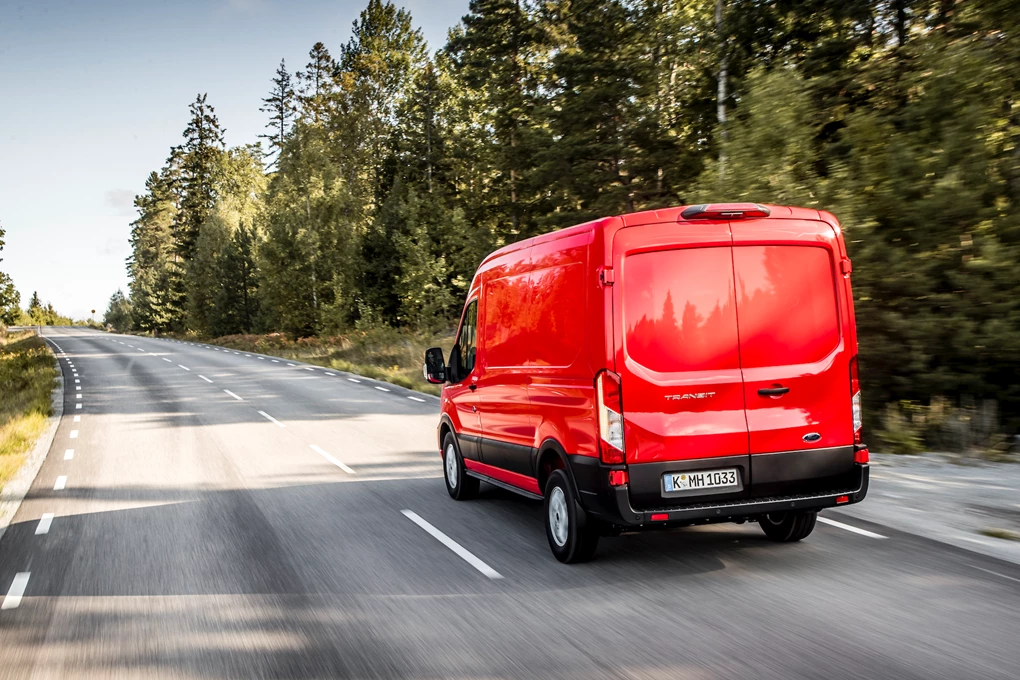 Enquire on a Ford Transit
Key to this new Transit is also safety, with Ford adding a number of driver assistance features to the model on top of the already good list available.
A new high-mounted reversing camera offers better visibility when towing, while those who aren't amazing at parking will find the 'Active Park Assist' function especially useful given the size of a Transit. Unlike most aids, the self-parking function can also help drivers exit parallel parking spaces autonomously, too. Another new feature is the cross traffic alert, which warns drivers reversing out of parking spaces of dangers. It's especially useful given the poor rear visibility of vans.
Revised design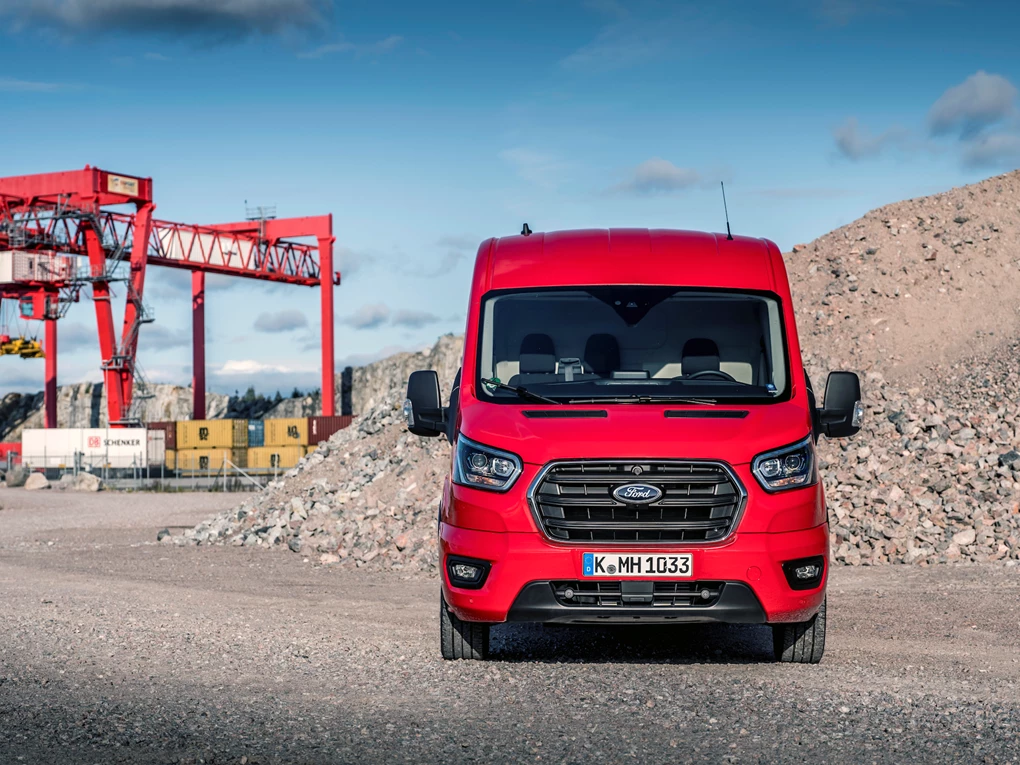 As large vans go, the Transit has always been a decent-looking model, and that has been enhanced further on this new model. For starters, there's a new three-bar grille that gives the model a bolder look, while an entirely redesigned front end helps to ensure that it looks noticeably different to before. Drivers can also choose Bi-Xenon headlights and LED daytime running lights to improve the look.
Enhanced connectivity features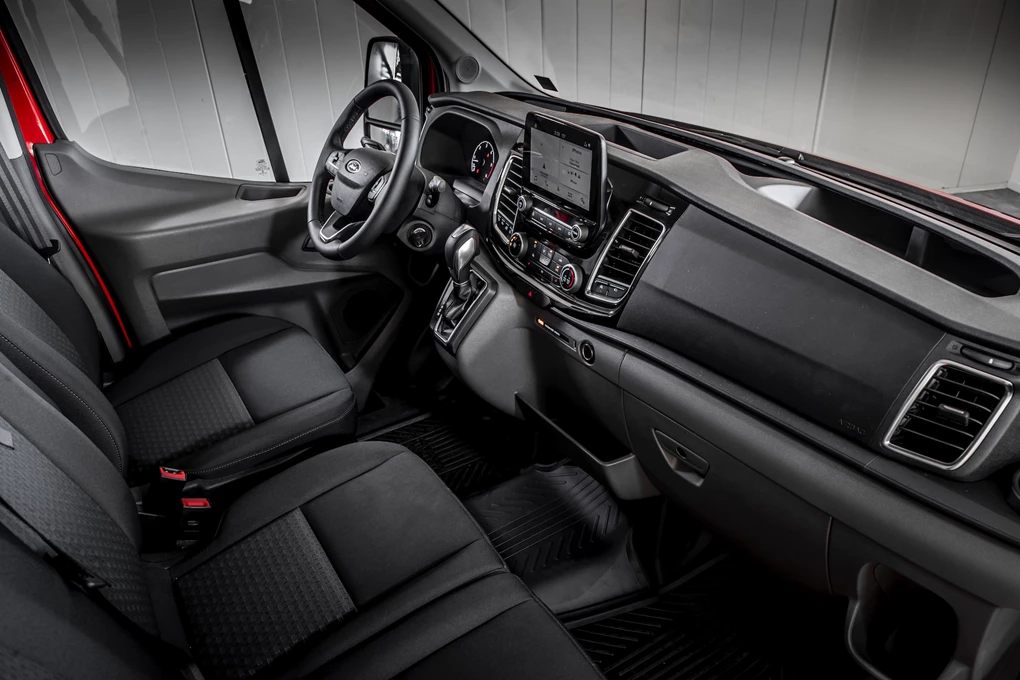 FordPass Connect is one of the most useful additions to this new Transit for those wanting to ensure their van is always connected.The Transit is available with an in-built modem, which can allow fleet operators to track their vehicle through solutions such as Ford Telematics and Ford Data Services.
A specific FordPass Pro Connect app is also available for smaller firms who want to maximise their productivity with their vans