Crossovers and SUVs are big business for Ford, with the Ecosport and Kuga being two of its most popular new cars.
And in 2020, the new Puma has joined Ford's line-up – offering cool styling, an enjoyable driving experience and impressive practicality for a compact crossover.
But another trick up this model's sleeve is the new mild-hybrid (called EcoBoost Hybrid) powertrain. Here we explain how it works and how it can benefit you…
How does the mild-hybrid system work?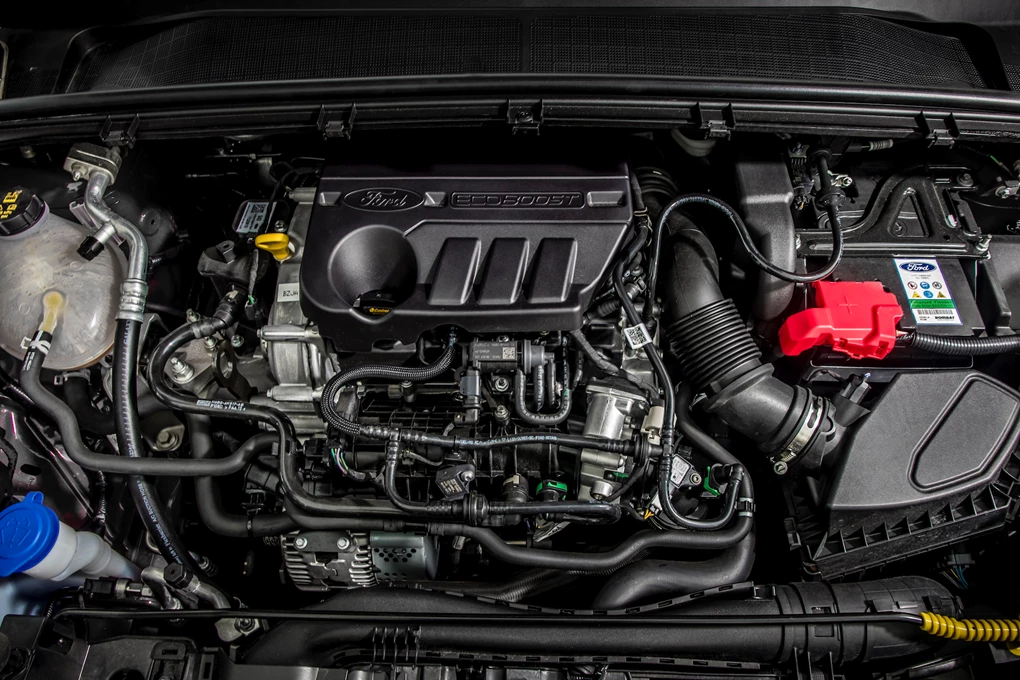 Mild-hybrid systems vary depending on manufacturer, but with Ford, a 1.0-litre EcoBoost petrol engine is mated to an 11.5kW belt-driven integrated starter/generator (BISG, for short).
This replaces an alternator, and it allows for energy to be recovered while braking and coasting that would otherwise be lost, and then stored in a 48-volt lithium-ion air-cooled battery. It also enables the stop start system to engage at speeds of less than 10mph.
This stored energy can then be used to provide extra assistance to the engine, while also running the vehicle's ancillaries – the touchscreen system, for example.
What are the benefits of the mild-hybrid system?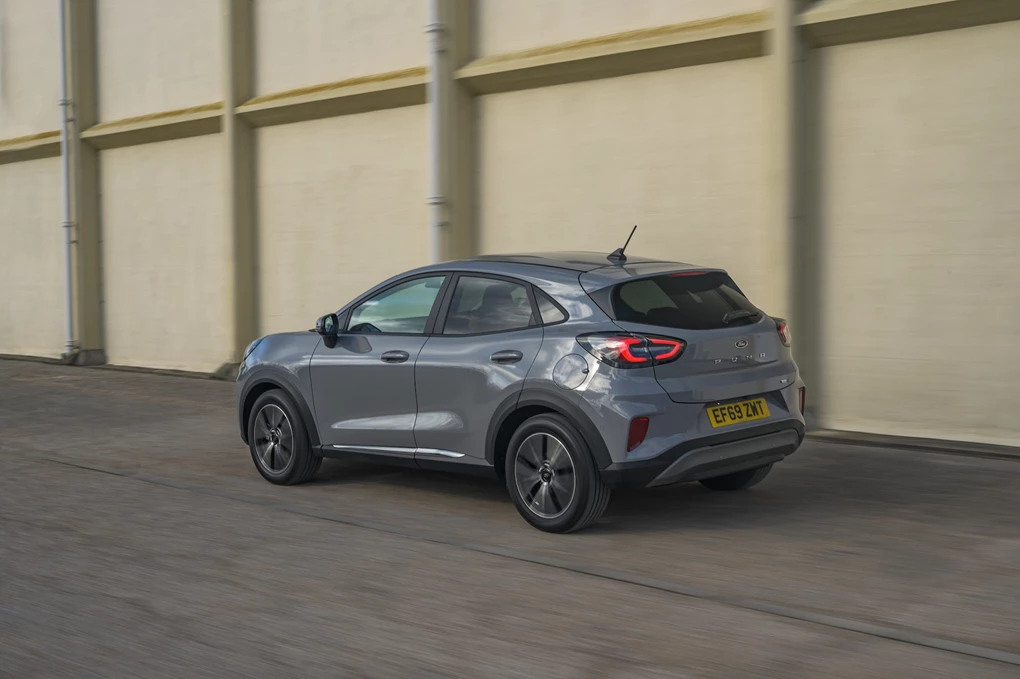 There are two key benefits to a mild-hybrid, and both of them are big assets to the Puma.
The first is efficiency, which is obviously a key benefit if you're wanting to reduce your fuel bills. Available as standard on manual Pumas, Ford claims the EcoBoost hybrid is nine per cent more efficient than a petrol engine without the technology. It might seem a small number, but those fuel savings soon add up over the course of a year.
In terms of economy, both the 123bhp and 153bhp options return a claimed 50.4mpg, with CO2 emissions of 127g/km. That's 2mpg more and 5g/km less than a model without the clever powertrain. Again, small savings, but it could be significant with the more miles you cover.
The other big benefit of a mild-hybrid in the Puma is performance and responsiveness. While the power output is unchanged, EcoBoost Hybrid versions come with 40Nm more torque. On paper, it only reduces 0-60mph by 0.2 seconds, but in real-world conditions it feels far more responsive – Ford claiming it delivers up to 50 per cent more torque at lower revs.
How much does a mild-hybrid Ford Puma cost?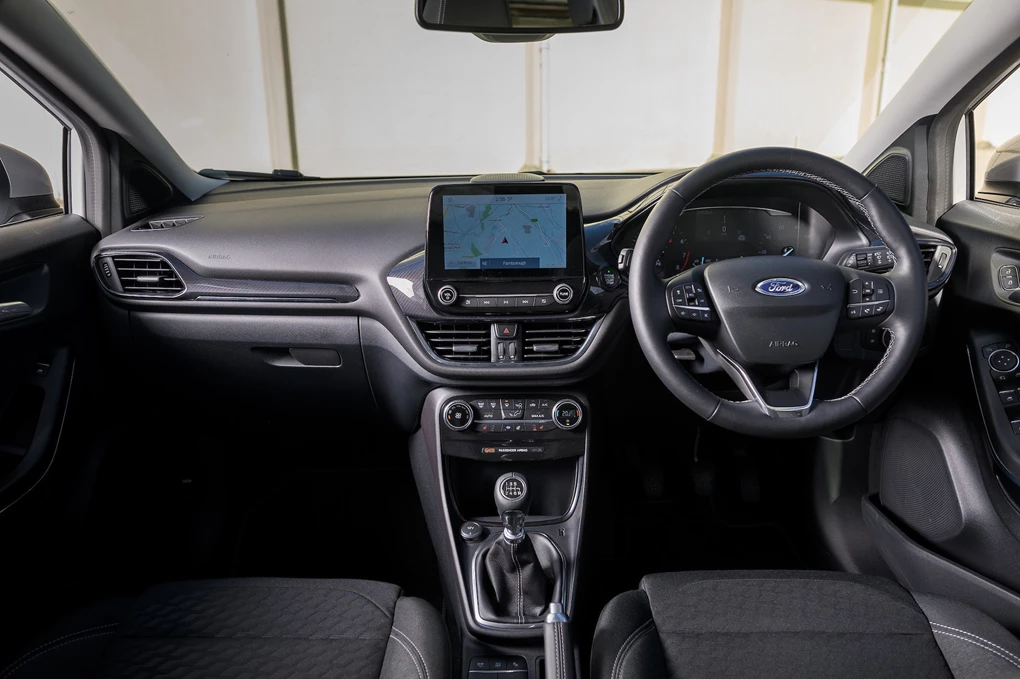 When Ford originally launched the Puma at the start of this year, you could choose to have the mild-hybrid or not, and it just added a modest £300 to the price of the Puma.
A recent range rejig means that the mild-hybrid powertrain now comes as standard on all versions featuring a manual gearbox – costing from £21,640 on the 123bhp version and £22,390 on the 153bhp model. Automatic models (from £23,240) don't feature the system just yet.
Enquire on a new Ford Puma