Ever since it began production in 1975, the BMW 3 Series has been dominating the mid-size executive saloon market.
Now in its seventh generation, the model is proving a more attractive option than ever before – yet again giving rivals a run for their money. Here's why…
Design
The 3 Series has always been a looker, and the new one is no exception. While not a complete overhaul on its predecessor's smart yet muscular design, the overall package has been updated and modernised to make this seventh generation model a rather handsome car.
We aren't just talking solely the exterior, as the interior is exceptionally well crafted too in terms of appearance, build quality and use of premium materials. All this makes for a car that looks and feels much newer and more upmarket than many of its rivals.
Practicality
For this generation BMW has increased the length of the wheelbase, meaning rear legroom has been improved. The boot is well-sized at 480 litres (same as the previous 3 Series) and features a wide rectangular opening and load space. Inside the cabin there's lots of room and plenty of place to store things, meaning the 3 Series will serve families very well.
See Available 3 Series deals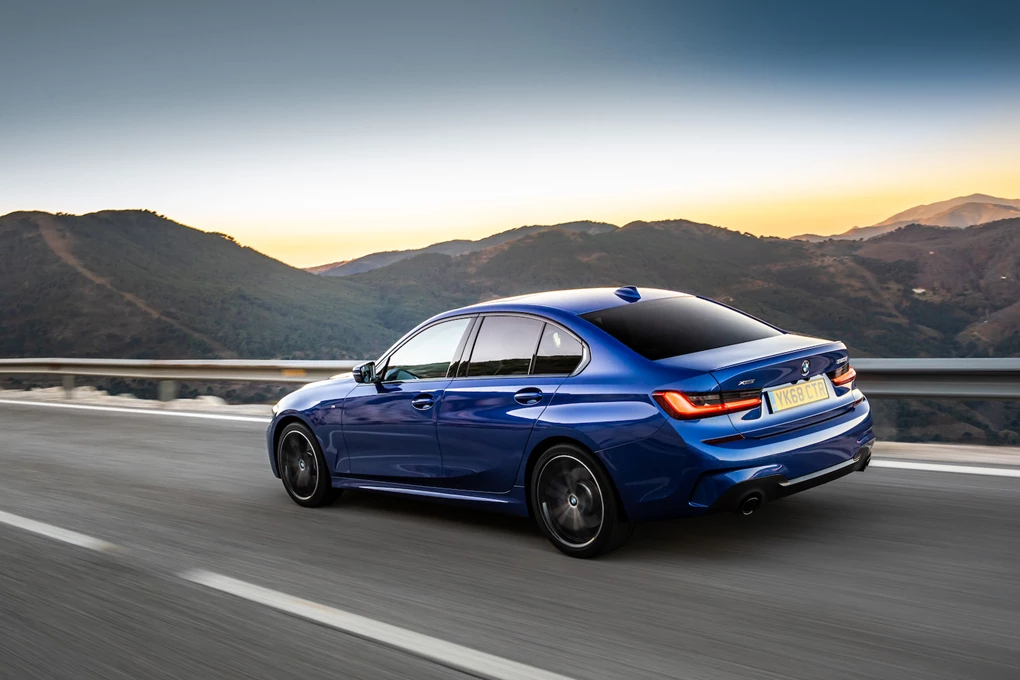 Equipment
Again, thanks to being an all-new car, the 3 Series is bang up to date with all the latest tech and equipment. The latest BMW iDrive system is on offer, which is simple, easy to use and arguably one of the best infotainment systems on the market. BMW's Live Cockpit digital instrument display is also available with the new 3 Series and, like the iDrive system, it's really rather good.
Even the entry-level trim is well-equipped, with sat-nav, Apple CarPlay, DAB radio, front and rear parking sensors, heated front seats and cruise control all on offer.
Drive
One thing BMW has always been able to boasts about to its competitors is the 3 Series' driving experience, and this new version is no different. By sticking to the tried and tested rear-wheel drive layout, the 3 Series is fun to throw around a good B-road. It's precise, balanced and in tune with the driver – all traits of a great saloon.
What's more, it's also rather comfortable, despite the 3 Series' sporty characteristics. The whole drive is very well-rounded – something that can't be said for some rivals.
Price
Fortunately, BMW hasn't decided to charge you an arm and a leg for this new 3 Series. Starting at a very reasonable £33,350, this new model is in-line with the competition. However, we'd also argue that as its an all-new car that's just been released, it's actually better value than other options – not to mention the generous levels of equipment across the range that would be options on rival models.