Fiat may not have been at the forefront of electrification initially, but this Italian marque is quickly upping its game. 
Earlier this year Fiat introduced a new hybrid powertrain to its Panda and 500, and from the start of next year you'll also be able to choose a new electric version of the hit 500 city car, though it's set to be quite a lot different to the standard petrol model.  
Here's what to expect. 
Long electric range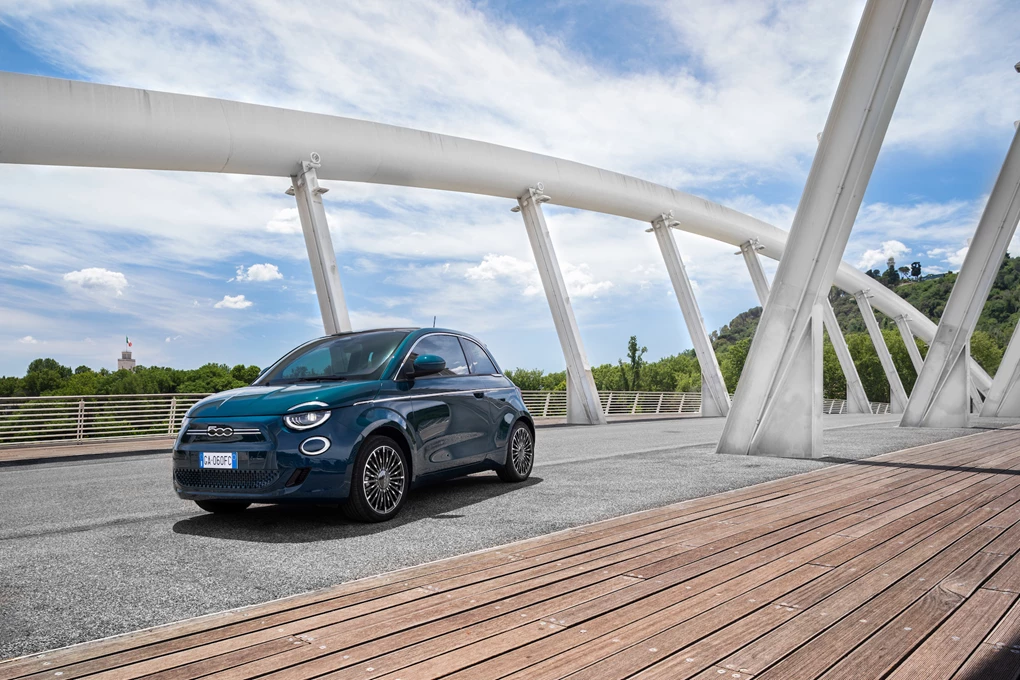 Despite most drivers not doing more than about 30 miles a day, range remains very important on an EV, and the longer it is the better. 
It's typically only larger electric cars that can do a lot of miles between charges, but Fiat is out to prove that this doesn't have to be the case. Thanks to a 42kWh battery (larger than in a standard Nissan Leaf), the 500e can travel for 199 miles on a single charge. That's more than key rivals like the Mini Electric, Volkswagen e-Up! and Seat Mii Electric can offer. 
Rapid charging capability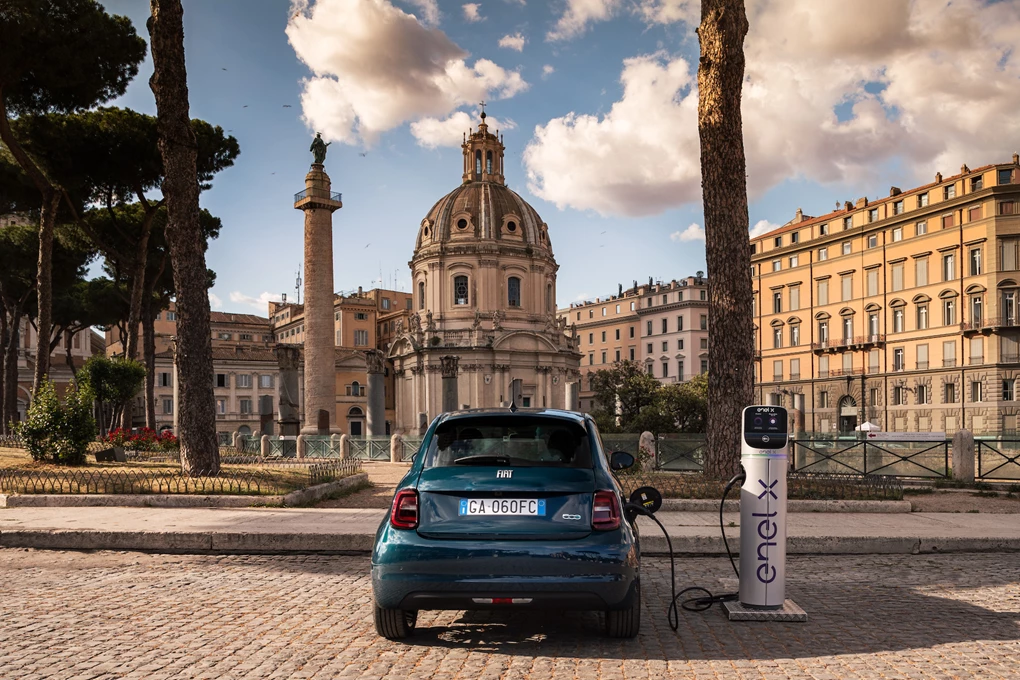 Should you need to top up the 500e's batteries quickly on the go, you'll be impressed by just how rapidly this Fiat can charge. 
Thanks to being able to accept a charge at up to 85kW, Fiat claims you can top up the 500e's battery pack from flat to 80 per cent in just 35 minutes. Buyers of the Launch Edition 500 – known as 'La Prima' will also get a free wallbox, meaning you can easily and affordably charge up its batteries at home. 
New driver assistance tech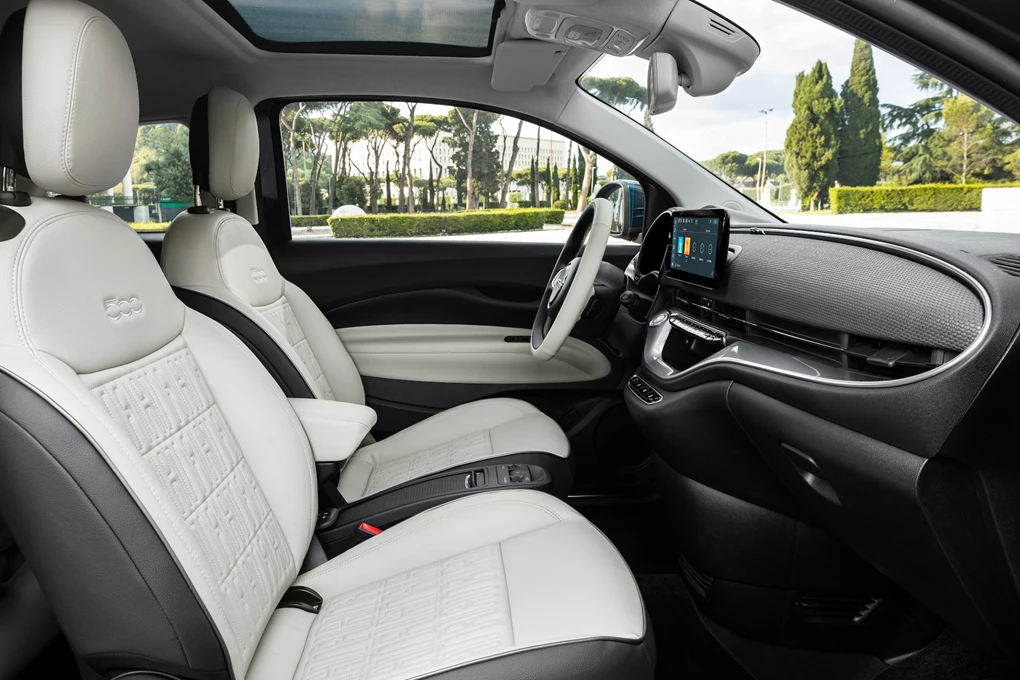 With the current petrol 500 being more than 10 years old, it's lacking more modern driver assistance kit that you find on rivals. 
But that's something Fiat's addressed on this third-generation 500. Firmly bringing this city car up to the modern day, the 500e comes equipped with various level 2 autonomous driving technologies. 
Highlights include adaptive cruise control, 360-degree parking sensors, blind spot monitoring and lane centring, and it means this new model is safer than ever. 
Fiat's latest infotainment system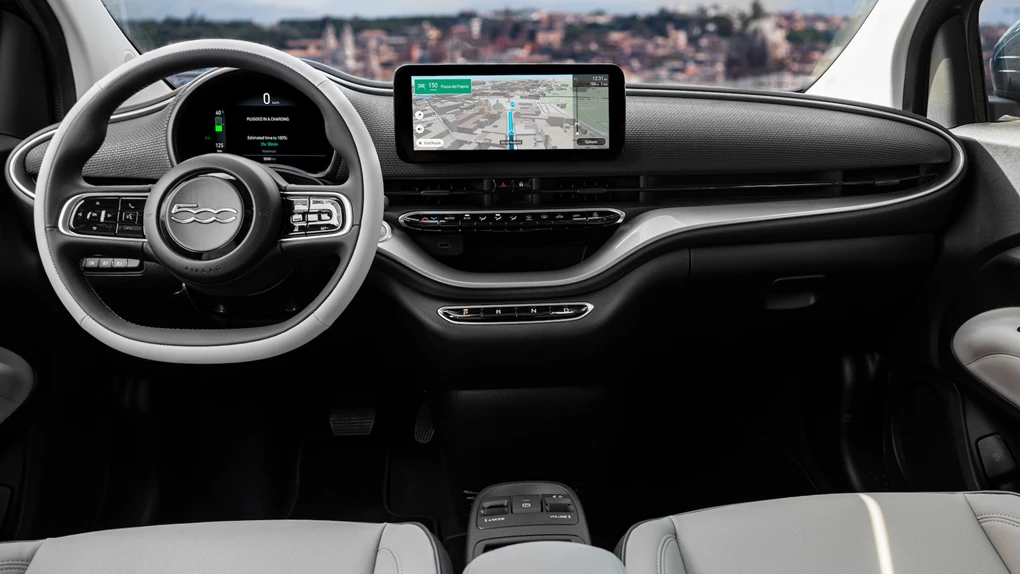 Another area where Fiat has really improved the new 500e is its new infotainment system, which is known as UConnect5. 
It's the first car from the FCA Group - which also includes Jeep and Alfa Romeo - to come with the system – a 10.25-inch touchscreen, which offers a more smartphone-like feel to it, according to Fiat. It also comes with a 4G hotspot, which enables additional connected services – not least an emergency call system. 
A bolder design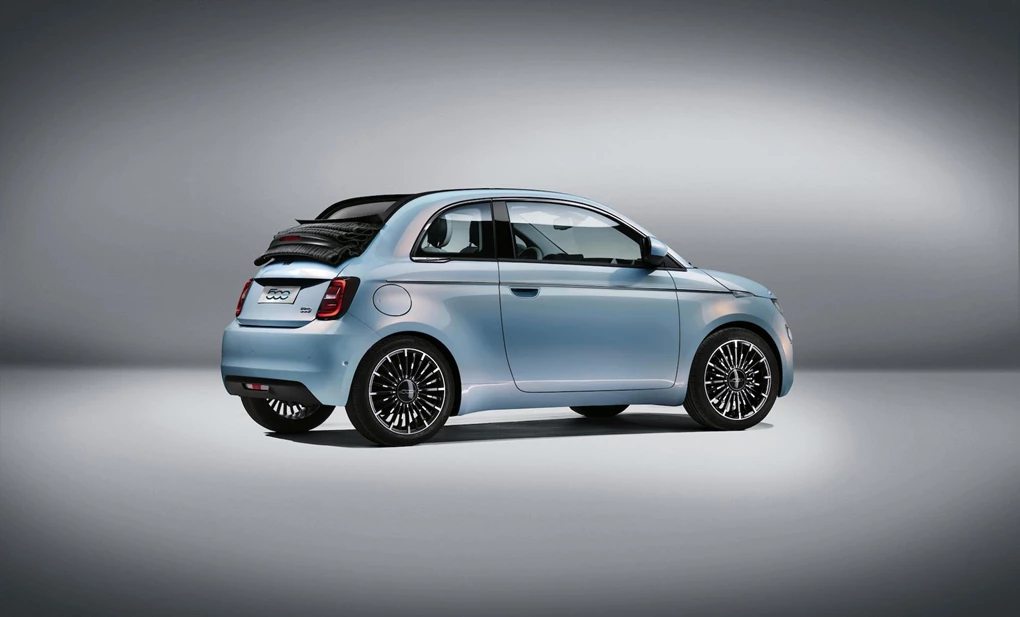 The 500's styling has always been its greatest asset, and one of the main reasons why it's become the style icon it's known to be. 
While Fiat therefore hasn't dramatically changed the new 500e, and it's still immediately recognisable as a '500', with changes including a more flush design, LED lighting as standard and ever so slightly longer proportions – the new car being 6cm wider and 6cm longer than its predecessor.
Enquire on a new Fiat 500