Few automotive brands are as well-known in the UK as Ford, with the brand being the best-selling car manufacturer by some margin.
To put it into perspective, in the first seven months of 2019, Ford registered 161,569 cars in the UK – that's over 30,000 more than its next competitor, Volkswagen.
The Fiesta is also continually Britain's best-selling car, while the Focus and Kuga regularly appear in the top best-selling cars list, too.
The firm's UK model line-up is extensive, from small city cars through to large SUVs and Mustangs.
Here's the roundup of the full Ford range.
Ka+ (£11,300 - £15,050)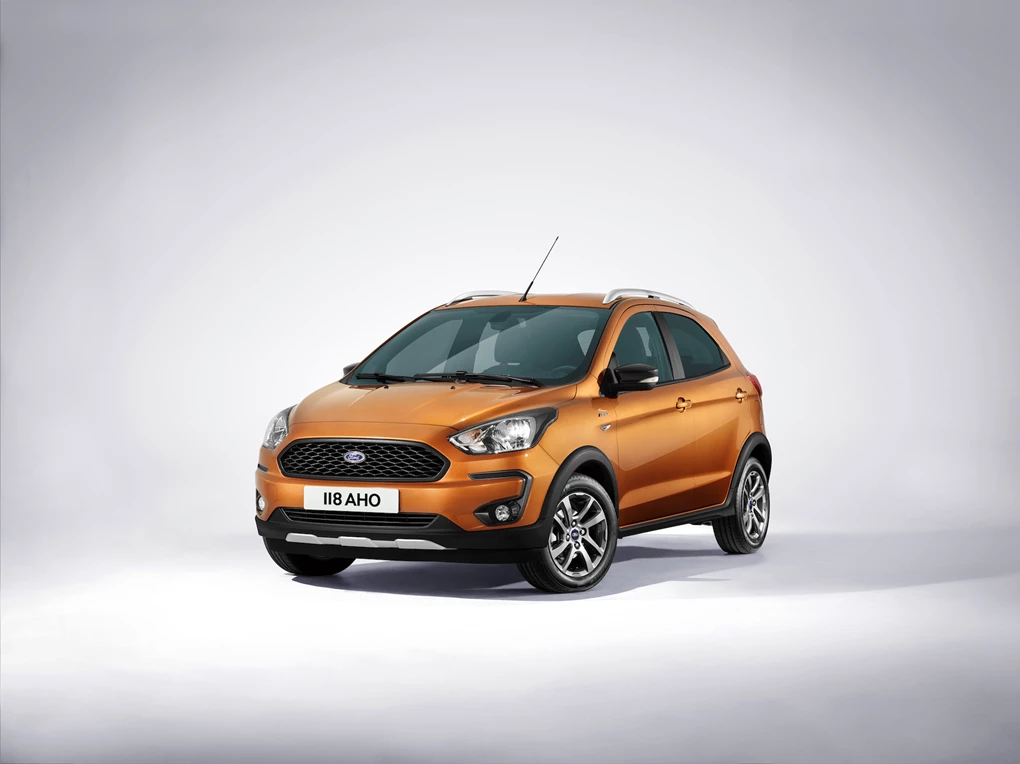 See Available KA+ deals
Ford's cheapest model now sits in-between where the old Ka resided and the Fiesta, and it's one of the most generously-sized city cars in its class.
It's not the most exciting model in Ford's range, but it's sensible transport that offers great value for money – therefore ideal for new drivers. 
Fiesta (£15,995 - £26,495)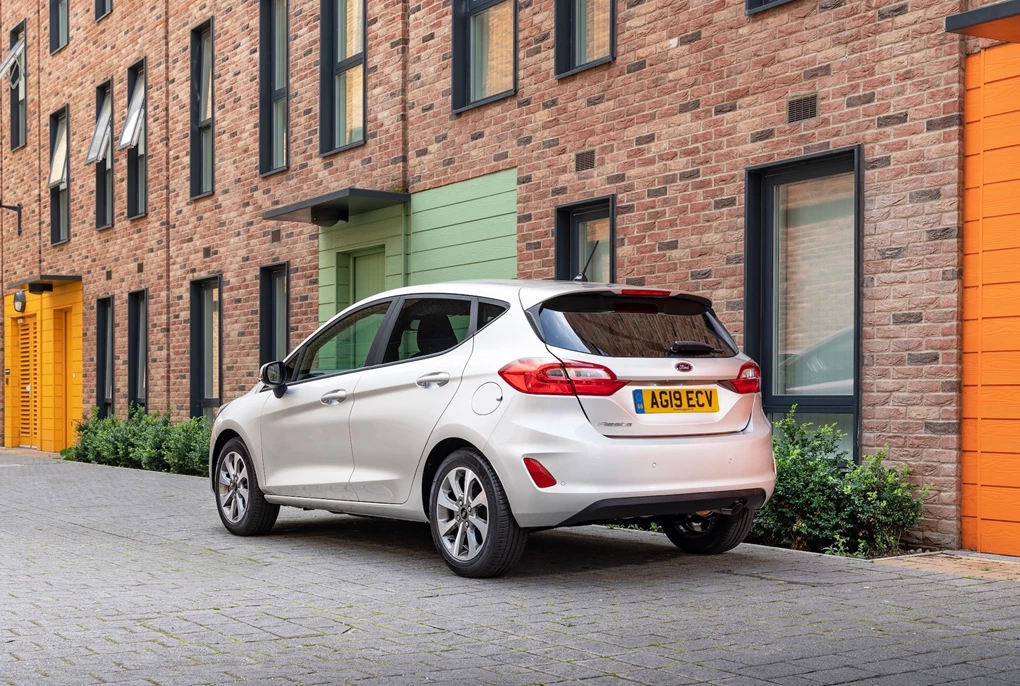 See Available Fiesta deals
The Fiesta is one of Britain's most loved nameplates. It's a car many learnt to drive in, chose as their first car or use for family transport.
It's exceptionally versatile, and consistently holds the position as Britain's best-selling new car. The choice is endless, too, from the value-packed Trend model, through to the luxurious Vignale, sporty ST and rugged Active, there really is a Fiesta version to suit most buyers.
Focus (£18,545 - £33,095)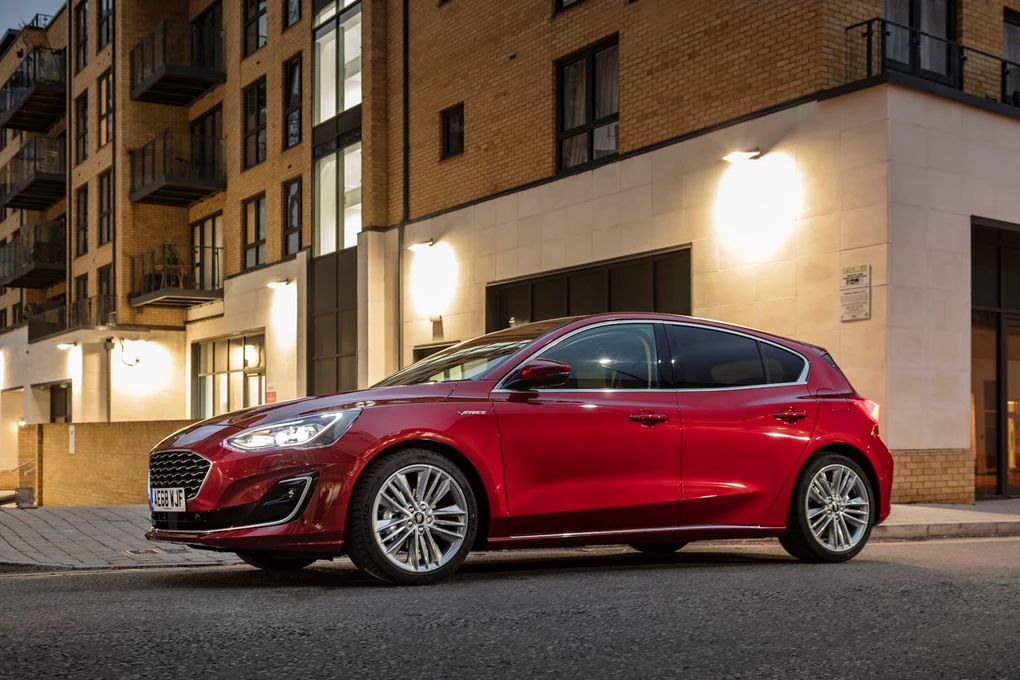 See Available Focus deals
The Focus is an ideal family car, with buyers able to choose to have another of Ford's best-selling cars as a five-door hatchback or a more practical estate version.
As with the Fiesta, there is a huge amount of choice available, with the latest addition being the 276bhp ST hot hatch version.
Mondeo (£22,000 - £34,035)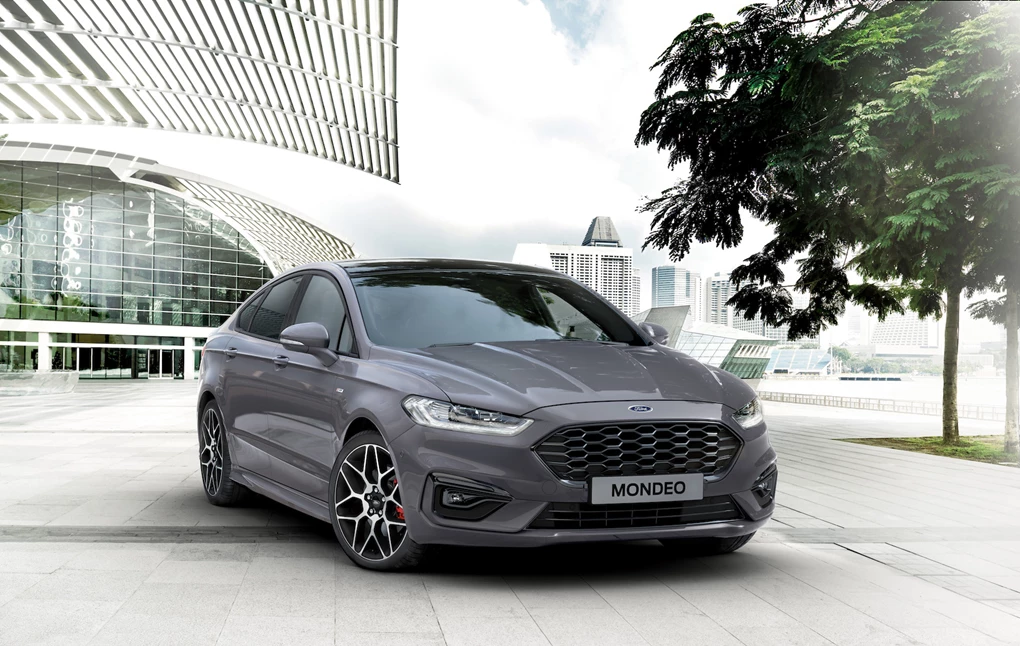 See Available Mondeo deals
Once a favourite with the fleet market, the Mondeo has slowly fallen out of fashion with new car buyers as more motorists turn towards SUVs.
That said, the Mondeo remains a hugely practical car that represents great value for money – particularly on cars at the cheaper end of the spectrum. It's also currently the only electrified Ford car offers, as the Mondeo is available in efficient hybrid form.
C-Max (£22,300 - £30,460)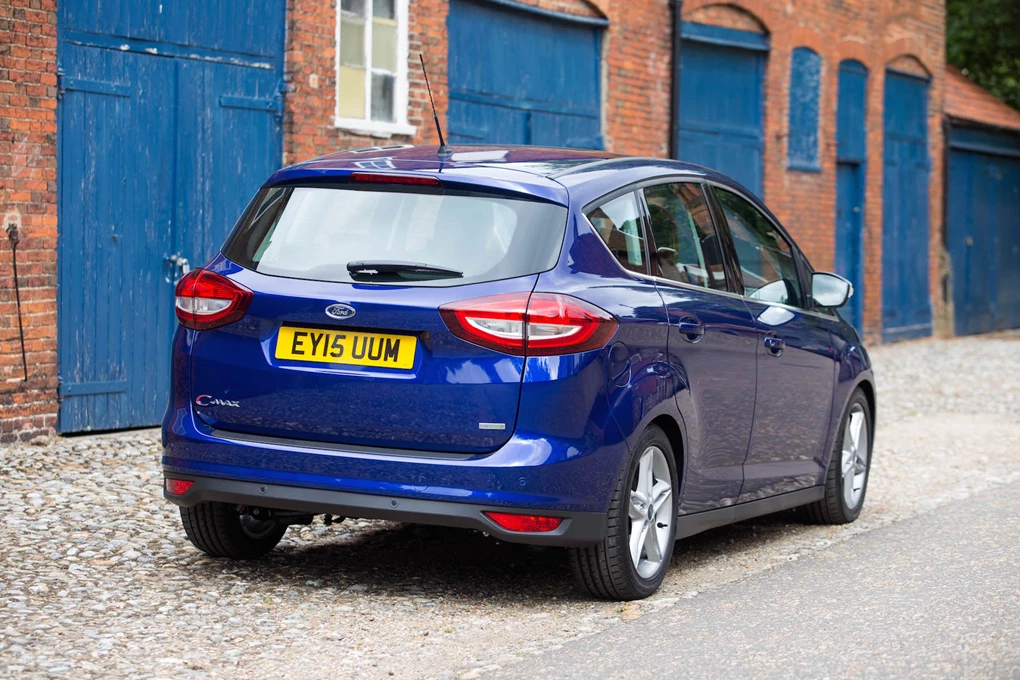 See Available C-Max deals
The C-Max's days are sadly numbered and it's a car that is really starting to show its age.
But despite that it remains a practical and affordable car that is ideal as family transport – particularly with its added flexibility over many crossovers. You can also have it in 'Grand' seven-seat form, alongside the standard five-seat version.
S-Max (£28,410 - £40,970)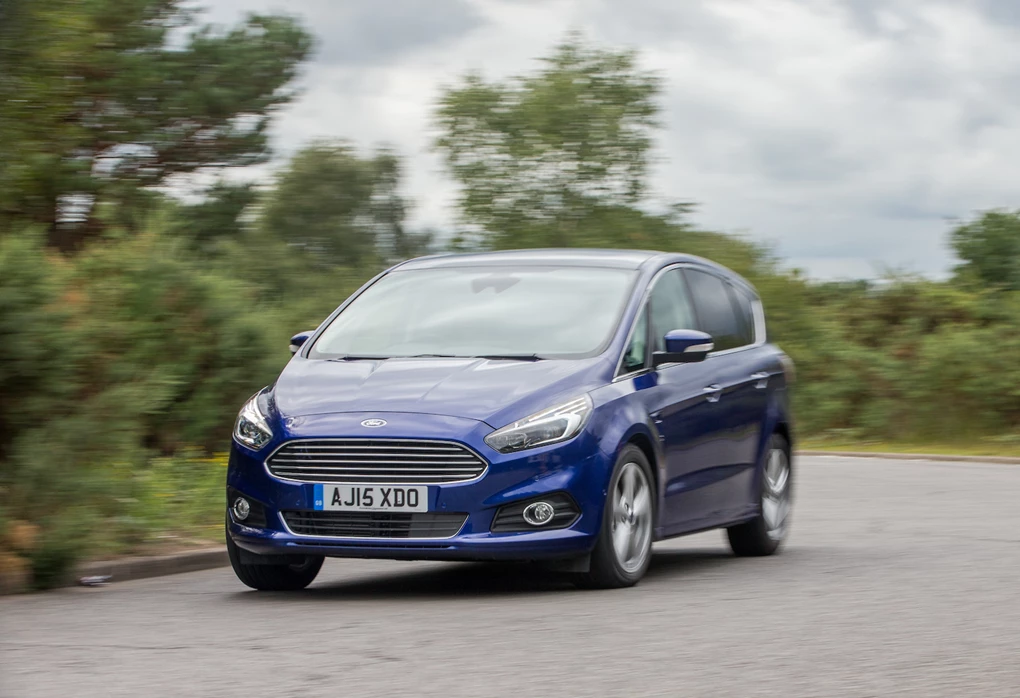 See Available S-Max deals
The S-Max is the sportiest of Ford's people carriers, and it remains one of the most desirable MPVs on sale today – particularly in ST-Line and Vignale grades.
Yet it doesn't compromise on practicality, with the S-Max being a very spacious and flexible people carrier, which is ideal for larger families – particularly those with small children.
Galaxy (£29,960 - £41,070)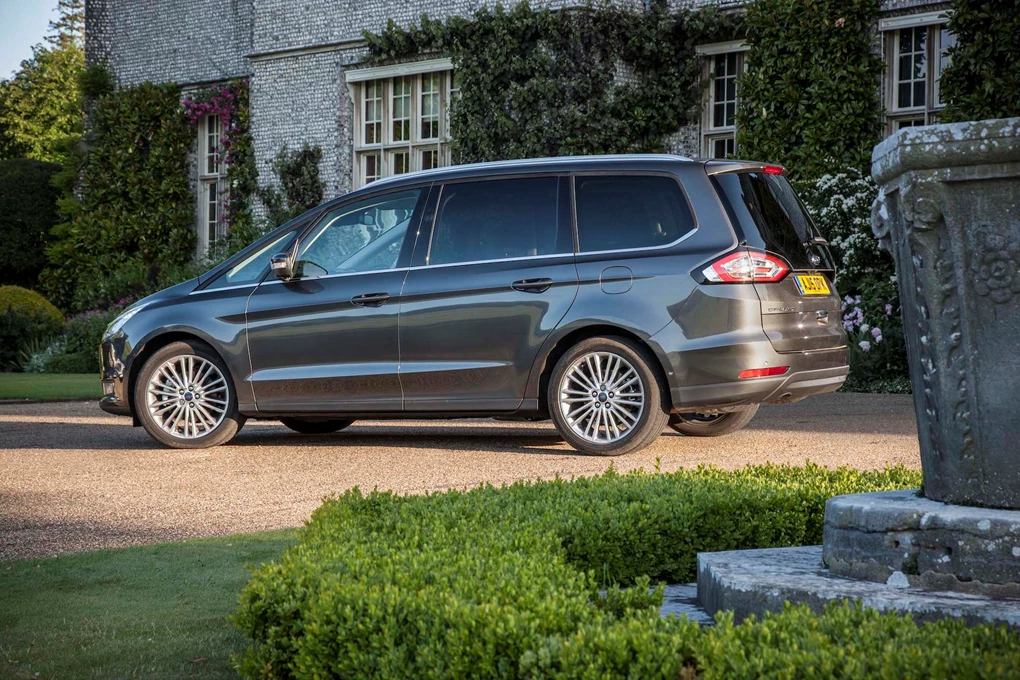 See Available Galaxy deals
The Galaxy is the largest of Ford's conventional MPVs, with genuine spaciousness for seven adults.
It might not be particularly desirable, but its huge interior and comfortable seats make this one of the best ways of transporting seven in comfort.
Ecosport (£17,850 - £23,000)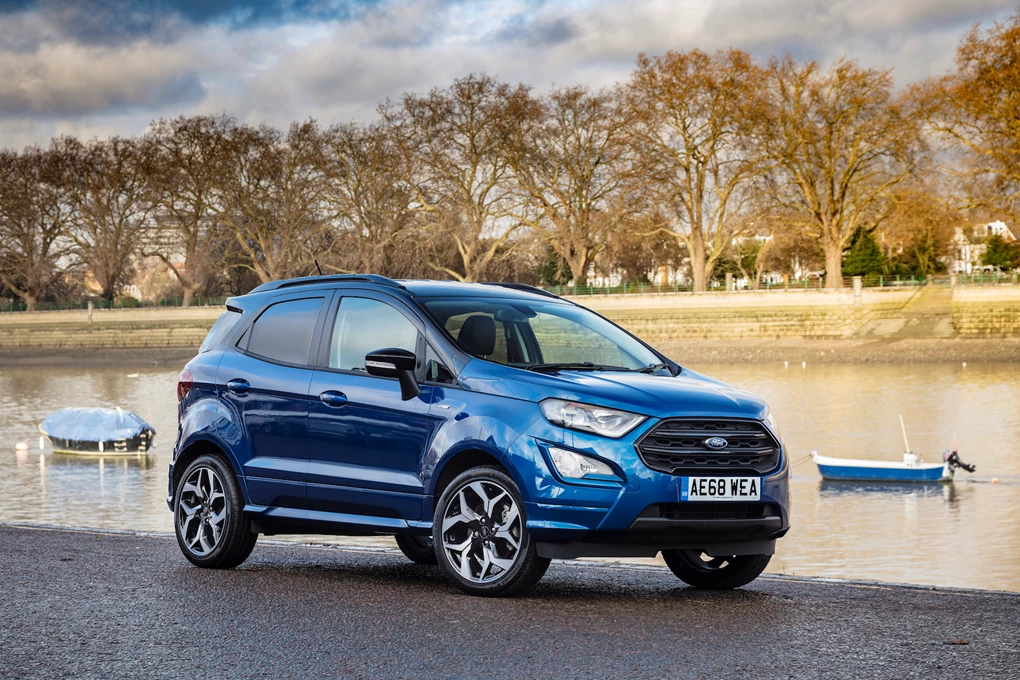 See Available EcoSport deals
Ford's smallest crossover is based on the Fiesta and is a great car for those wanting SUV-style looks at an affordable price.
A recent facelift has also improved this car considerably – now making it a genuine rival to the Vauxhall Mokka X and Renault Captur.
Puma (prices TBA)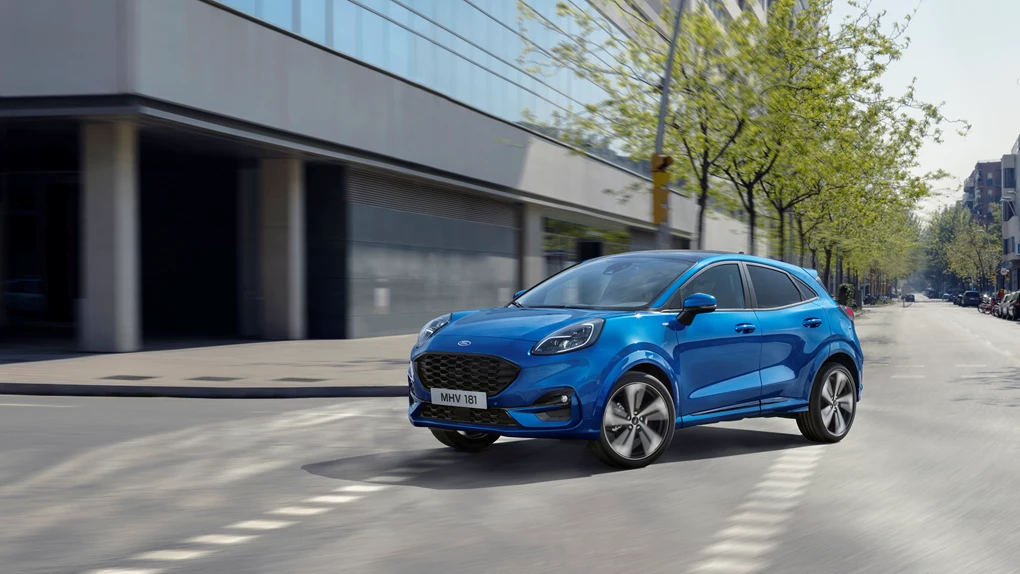 The Puma is Ford's latest all-new model, and revives a nameplate last seen in the early 2000s. The Puma is another small crossover, but one that majors on style and spaciousness.
It will be one of the first Fords to be offered with mild-hybrid technology and is expected to be one of the best cars in its class when it goes on sale later in 2019, when pricing will be announced.
Kuga (£23,375 - £37,200)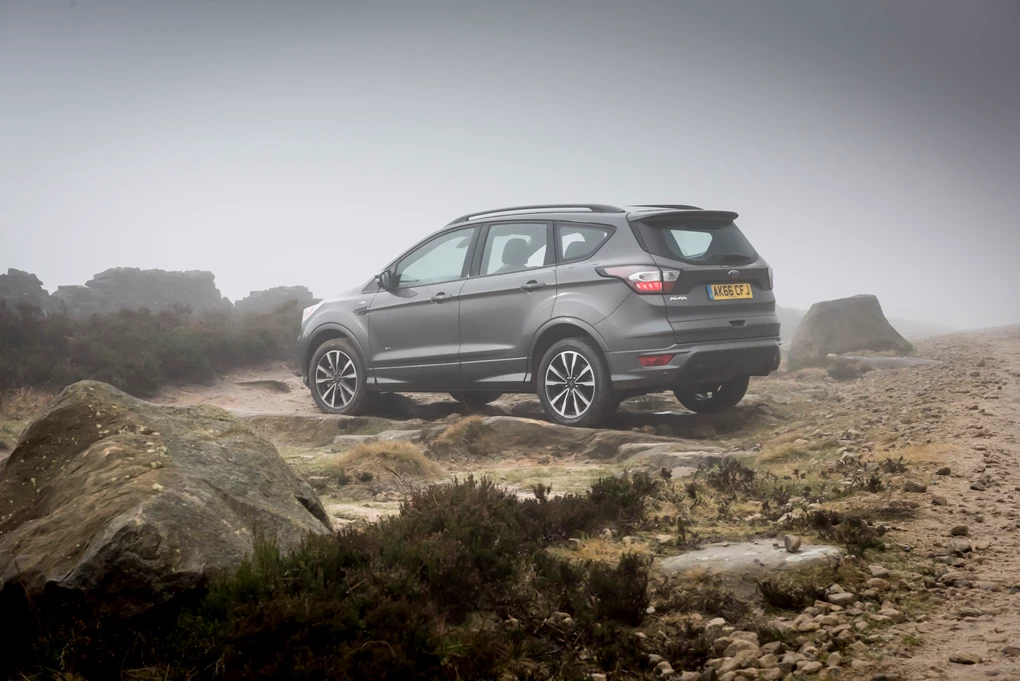 See Available Kuga deals
The Kuga is a model that is soon being replaced by an all-new version that ushers a plug-in hybrid into the Ford range, along with improved safety technology and a more spacious cabin.
But for the time being the Kuga remains a practical and popular crossover, and regularly appears in the list of Britain's top-selling new cars.
Edge (£37,020 - £46,035)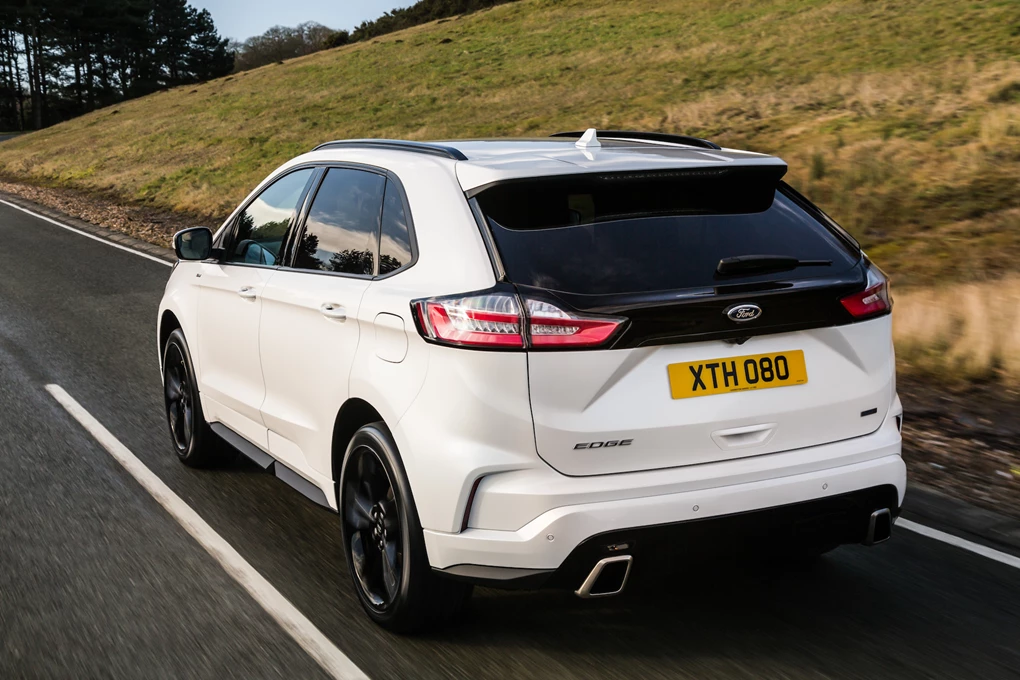 See Available Ford deals
Ford's largest SUV is the luxurious and practical Edge. This strict five-seat model was facelifted recently with new tech, and remains an imposing and comfortable SUV. Ford is discontinuing the model at the end of 2019, so you need to act quickly if you want to buy a new Edge.
Tourneo Courier (£16,310 - £17,810)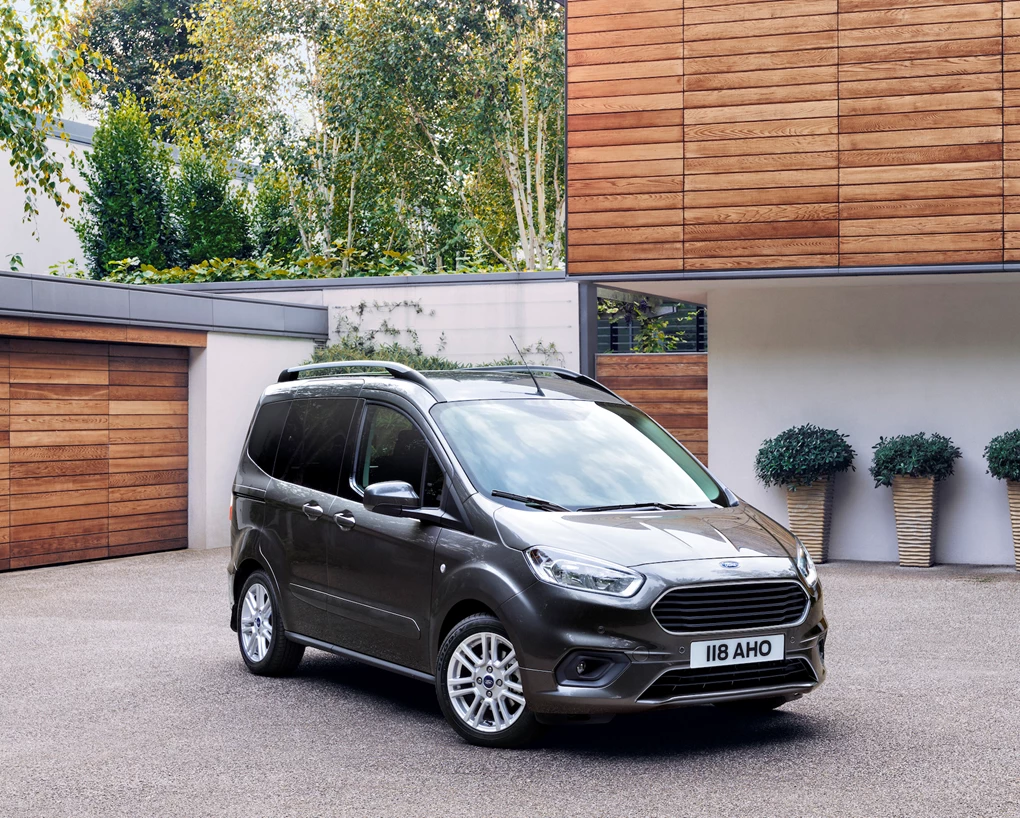 Ford's smallest van-based people carrier might not be particularly stylish, but it offers a superb amount of space for not a lot of cash.
Tourneo Connect (£22,030 - £26,440)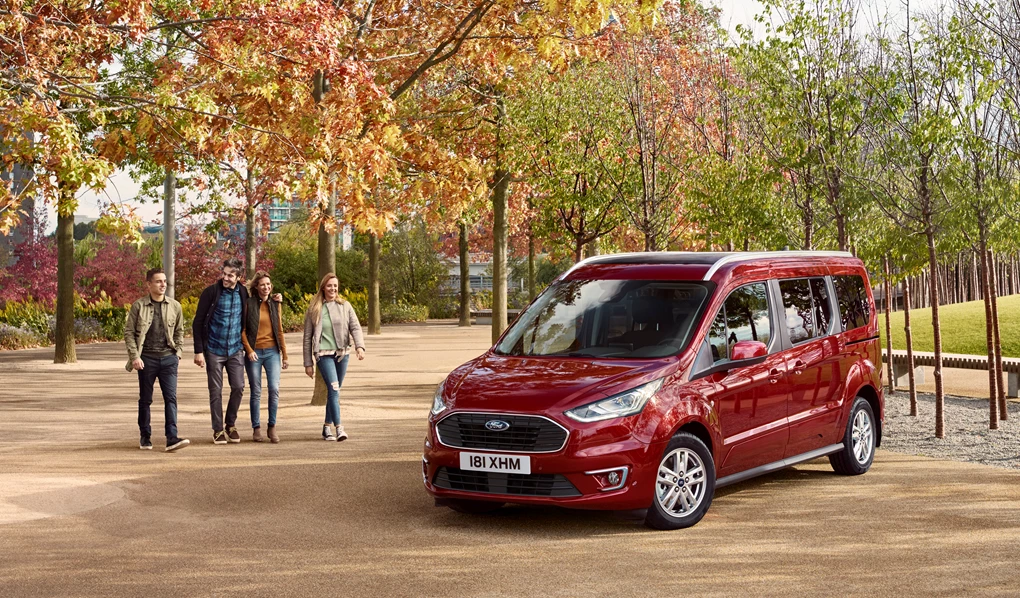 See Available Tourneo connect deals
The Tourneo Connect is one of Ford's most flexible offerings, with this van-based MPV offered in five- or seven-seat form, along with an enormous boot that will prove to be rather useful.
Ford Tourneo Custom (£38,363 – £47,656)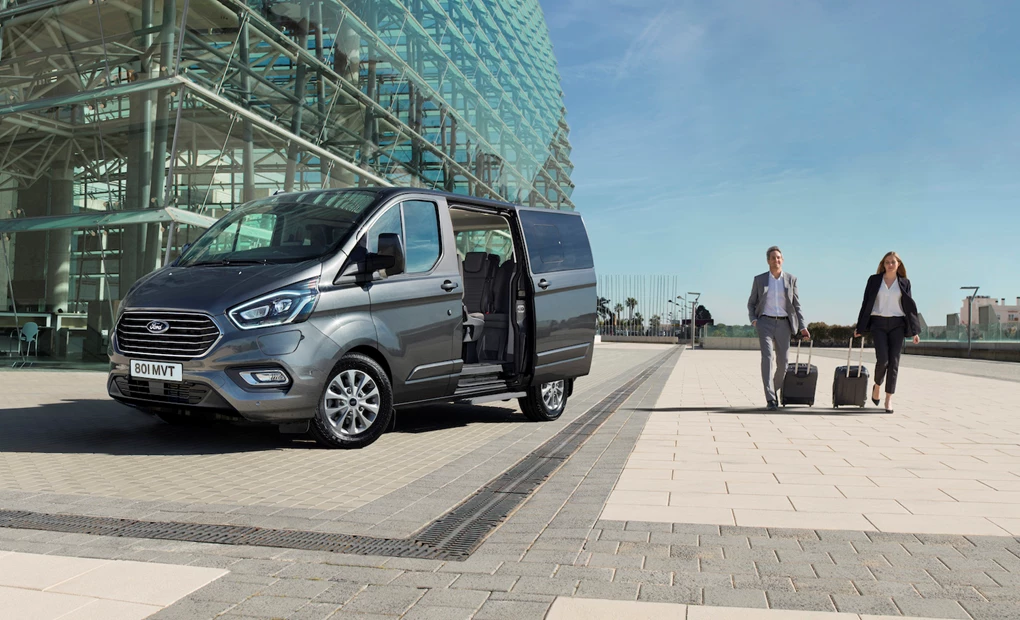 See Available Tourneo deals
The Tourneo Custom is the most flexible out of Ford's Transit-based people carriers. This huge long wheelbase model is based on the Transit Custom van, and comes as an eight-seater as standard, but can be specified with an additional ninth seat.
It's one of the best offerings for the largest of families, and also has loads of appeal to taxi drivers thanks to its remarkable spaciousness.
Mustang (£37,685 - £48,310)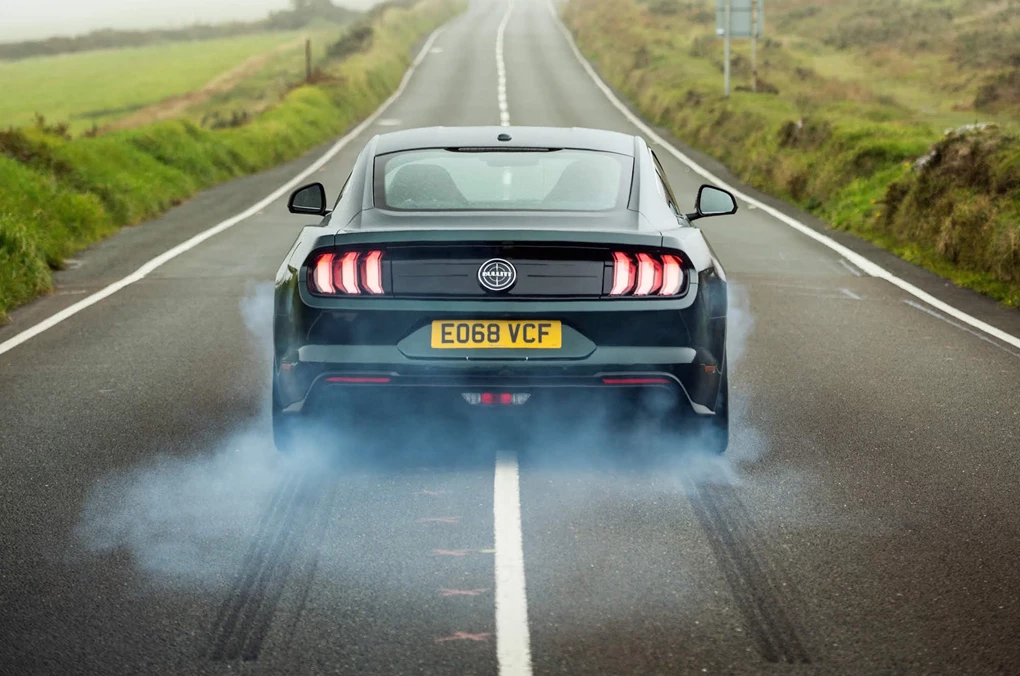 See Available Mustang deals
Undoubtedly the most different car in Ford's diverse range – the Mustang muscle car is as American as they come, although thankfully the firm now offers the car in UK right-hand-drive spec.
Available with a 2.3-litre EcoBoost petrol or the beastly 5.0-litre V8 engine, the Mustang is a loveable sports car that doesn't take itself too seriously. You can even choose to have a film-inspired Bullitt version, which comes painted in Dark Highland  Green – just like the film car driven by Steve McQueen in the 1960s.