Fiat is expanding its 'pay-as-you-finance' service onto its Doblo Cargo van – giving businesses an affordable way of leasing a new commercial vehicle. 
The scheme, called Leasys Miles, was introduced to the UK early this year on Fiat's 500 mild-hybrid as an affordable financing model for those not doing a huge number of miles with their vehicles, and now it's been expanded onto the firm's practical Doblo Cargo van for businesses. 
This way of financing has been inspired by the mobile phone sector, and sees buyers making a low initial rental, followed by 47 monthly payments of £147 to cover Fiat's costs. Following this, drivers are charged based on how many miles they do in their vans at 25p per mile.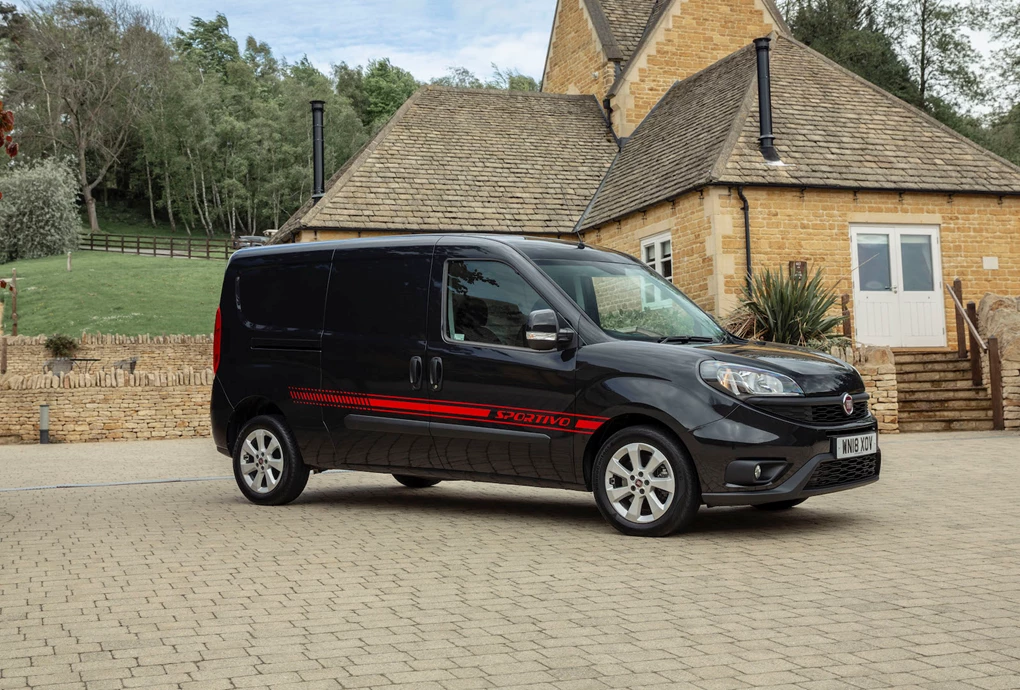 It's calculated using a black box telematics box installed in the vehicle, which tracks how far the van has travelled and calculates payments based on that. It's aimed at those doing lower miles, as the less someone drives, the less they will pay. Fiat is also covering the first 500 miles for free. 
Sebastiano Fedrigo, managing director of Leasys UK, said: "With so many small businesses facing enormous economic challenges brought about by the pandemic, so many of them have been crying out for innovative financing products like Leasys Miles and we are delighted to be able to introduce it on the Doblo Cargo.
"With further lockdowns a possibility, few small businesses are in a position to commit to traditional leasing arrangements yet they still need access to smart, reliable, efficient and practical vans in order to function. This new deal is the perfect solution."
Enquire on a new Fiat Doblo Cargo