Motorists in England and Wales are being warned by the government that they'll soon be breaking the law if they smoke in a vehicle with a person under 18.
From 1 October this year, motorists will face fixed penalty fines of £50 if they're caught lighting up with children in the car in an effort to help protect kids from dangerous second-hand smoke.
The new bill was introduced last year as part of the larger Children and Families Act, and applies to anybody smoking in cars with children on board and not just parents.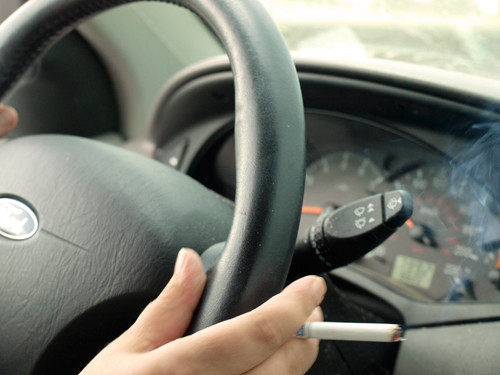 In addition to the £50 fines, drivers also face five penalty points and fines of up to £800 if the case goes to court. Drivers found to have failed to take "reasonable steps" to prevent others from smoking face even heftier penalties of up to £10,000.
The Department of Health is stepping up its publicity campaign in the interim period in order to increase awareness of the new rules to help prevent a surge in fines when it officially becomes law.
Chief medical officer for England, Dame Sally Davies, said: "Children breathe faster than adults so they are much more exposed to the dangers of second-hand smoke. Their airways, lungs and immune systems are still developing so are much more at risk from harm.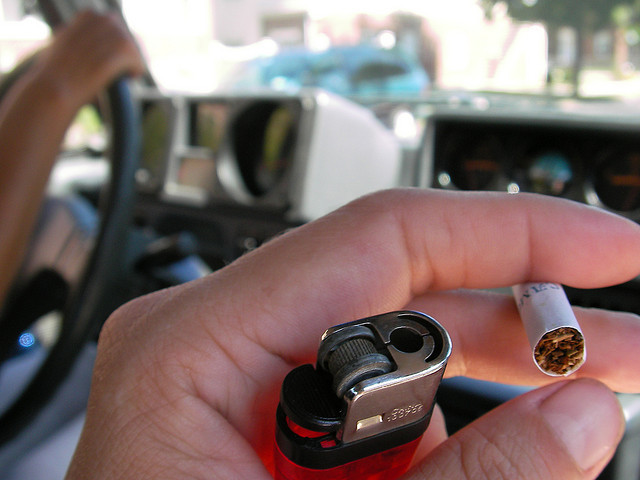 "We want children to grow up free from harm and we need parents to understand why smoking in vehicles is so dangerous. 80% of smoke is invisible so even if you think you are being careful you cannot see where the smoke is going."
The new measures mean that all private cars, with the exception of convertibles with their roofs fully retracted and stowed, will have to be smoke free when children are being carried.
Cars with open sunroofs will still leave drivers liable to fines if there are under-18s aboard, however a 17-year old travelling alone in a private vehicle will not be fined.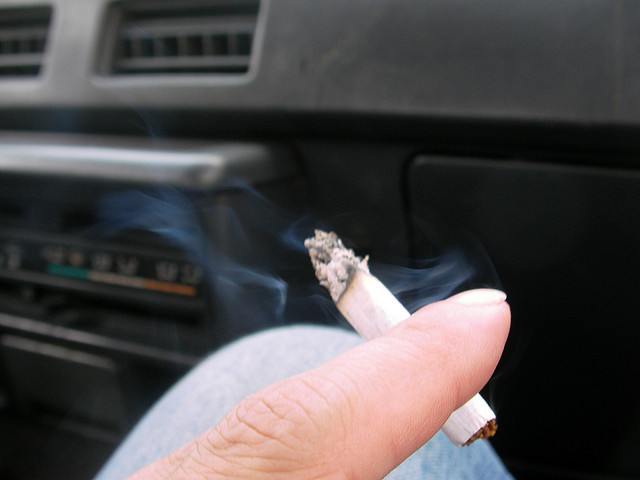 The new rules don't cover e-cigarettes and will only apply to motorhomes, campervans and caravans when they're on the road as vehicles, and not when they're parked and being used as living spaces.
Government statistics claim that around a third of children in the UK, roughly three million, are exposed to smoke in vehicles. Officials also claim that around 200 children a week visit doctors due to the effects of second-hand smoke.
Health minister Jane Ellison said: "Research has shown that around a third of children who are exposed to smoke in vehicles don't feel able to ask the person to stop because they feel frightened or embarrassed. We want all children to grow up free from the burden of disease that tobacco brings."