UK speeding statistics from the past 12 months reveal that young drivers aged 17 to 24 are among the least likely to be convicted of a speeding offence in Britain. Such a finding seems to contrast with a lot of other research, which would lead you to believe that younger drivers are more likely to speed.
This and other findings have come courtesy of data from the DVLA, which was acquired by Car Keys following a freedom of information request.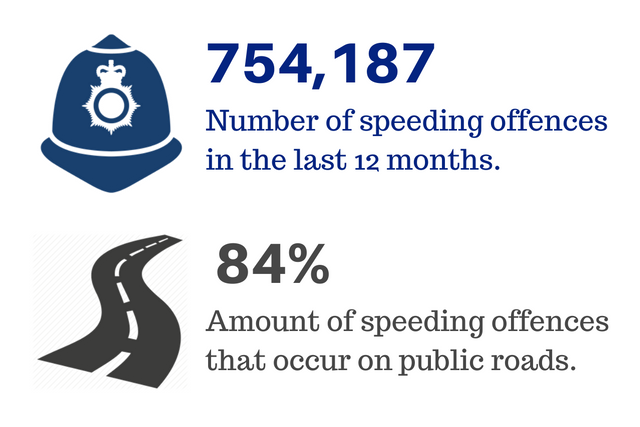 Of all the speeding offences committed in Britain during the past 12 months, 84 per cent of them occur on public roads outside of motorways.
Only 2.14 per cent of drivers in the 17 to 24 age group have committed a speeding offence and this age group accounts for just 7.69 per cent of all speeding offences recorded in the last 12 months.
This age group has only the fourth highest offence rate out all of those covered by the DVLA.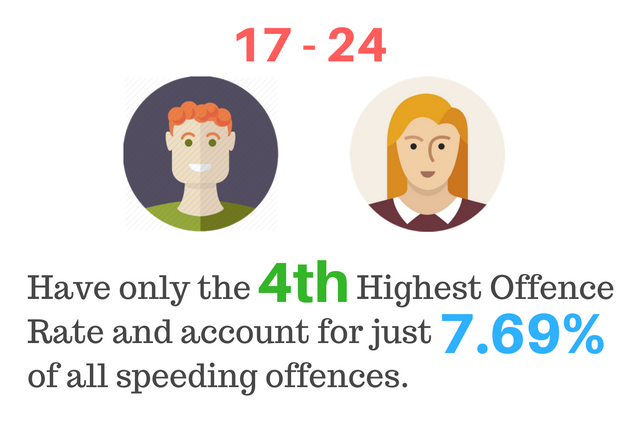 Drivers aged 25-34 years old are statistically the worst speeding offenders with an offence rate of 2.4 per cent. The DVLA's data also reveals that 17.44 per cent of those speeding offences are committed on the motorway, making 25-34 year olds the likeliest motorway offenders.
Meanwhile, drivers aged 45-54 years old account for the highest total number of speeding offences, clocking in 183,912 of them over the past 12 months.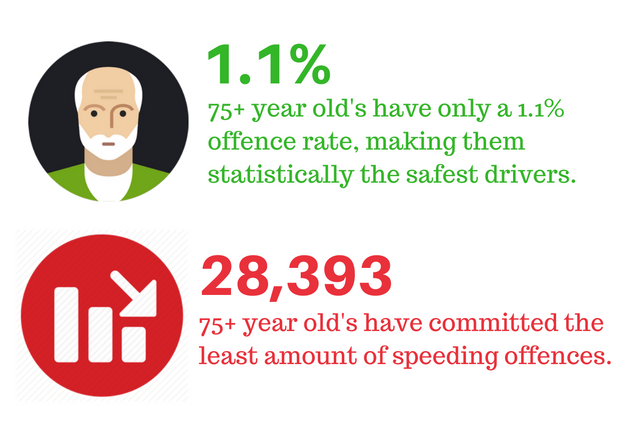 Drivers aged 75 are statistically the least likely to commit a speeding offence.
Only 1.11 per cent of drivers in this age group committed a speeding offence in the past 12 months. However, a significant portion of licence holders in this age group may not have driven in the past 12 months.
Number of Licence Holders Per Age Group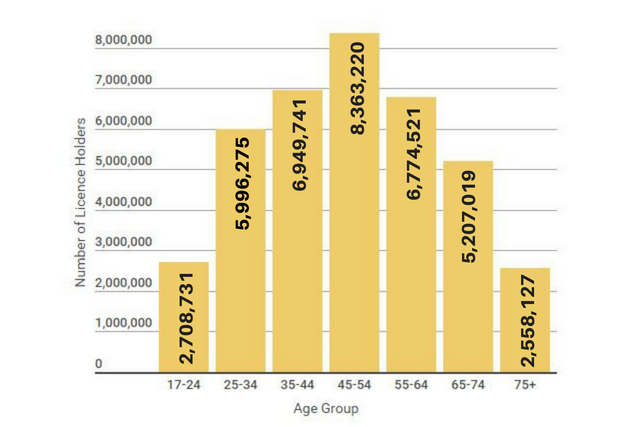 Offence Rate Per Age Group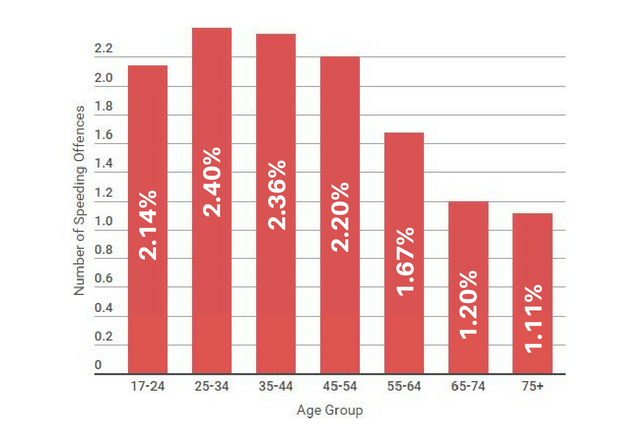 Number of Speeding Offences Per Age Group