MINI has shown off a new feature that aims to add even more style to its range of cars.
Known as 'floating wheel hubs', this piece of kit essentially means that the MINI logo in the centre of the alloy wheels always remains upright, even when the car is on the move. This is unlike normal caps, which rotate with the alloy wheel. Weights on the hub caps, as well as a connection to the wheel hub extensions mean the hubcaps always remain horizontal.
Available directly from MINI as part of the 'Original MINI Accessories' range of products, the caps can be ordered at the same time as your new MINI, or afterwards to fit an older car.
See Available MINI Deals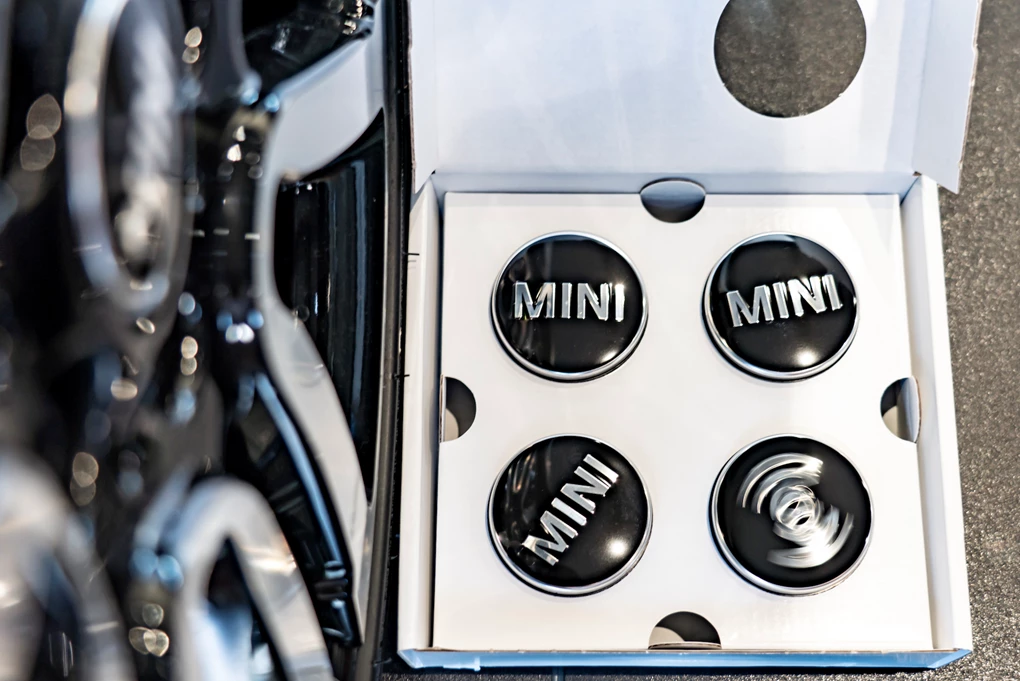 The British brand also says they can be fitted in a 'few simple moves'.
The caps are currently just on the German MINI shop website, priced from €70-84 (£62-85), while buyers can choose to have just the 'MINI' logo, or opt for 'John Cooper Works' badging instead.
Such caps are already offered on BMW models, so it might not come as a massive surprise to see them now being offered on MINIs.