You might recognise the name from the original Tipo of the 1980s, a hatchback designed to rival the likes of the Volkswagen Golf. Being Fiat's first proper family car since the Bravo, this new one aims to do much the same and positions itself as one of the most cost-effective options on the market.
It mightn't be especially glamorous, but that's not what the Tipo's about. Unlike the likes of the stylish little 500, it's all about value for money. And, if getting the most for your hard-earned cash is what you're concerned about, then surely the extra £1,000 it costs to upgrade from the Tipo hatchback to the Station Wagon estate version makes a whole lot of sense, right?
Interior and Practicality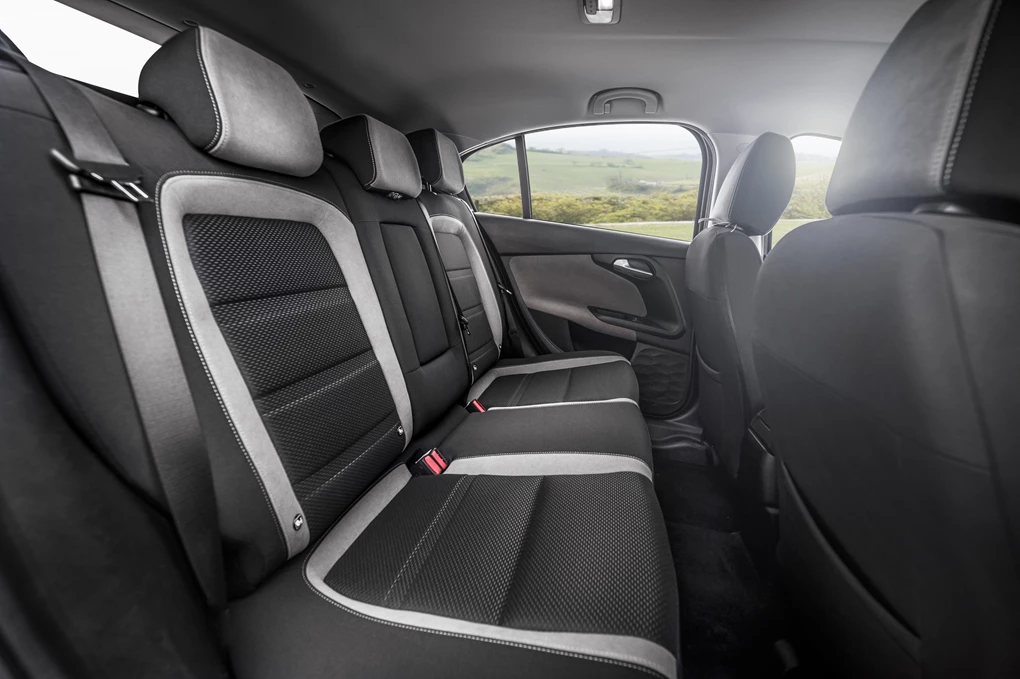 Well, we'll start off with the positives, like the fact that the Tipo features some rather nifty design features like a double-bubble roof, while there's absolutely loads of space both up front in the cabin and in the rear.
Standard equipment is fairly comprehensive considering the fact that the Tipo range starts from only £12,995 with the likes of air conditioning, DAB radio and a multimedia system with steering wheel-mounted controls all included.
Our test car was the range-topping Lounge model, which sits above Easy and Easy Plus trims. Additional kit on this car includes a seven-inch digital instrument cluster, cruise control, rear parking sensors and an infotainment system with integrated sat-nav.
All that said and done, there's not really much about the Tipo's interior to get all that excited about. The appearance is quite underwhelming, the plasticky materials do have a whiff of cost-cutting and the infotainment system is a mere five inches: there are phones with bigger screens than that, and it can be frustratingly hard to read at times.
"Standard equipment is fairly comprehensive considering the fact that the Tipo range starts from only £12,995"
Does that matter though? After all, you do have to bear in mind the cost of the thing at all times. It's unlikely that anyone will walk into a dealership expecting Mercedes-Benz quality and while it is a little rough around the edges, you do get a decent amount for your money.
In particular, this is where the Station Wagon has the edge over the hatchback. It's no frills, but you get lots of space. The rear seats are really comfortable, and there's enough leg, head and shoulder room for all the family.
Given that it's an estate, the boot is naturally larger than its hatch counterpart: 500 litres with the rear seats up, which is 110 more than the hatch. Fold the rear seats down flat and you can fit in items nearly two metres long, while there's also extra storage under the floor and in the sides of the boot too.
As well as that, those slightly dowdy interior materials do have an upswing; if you have dogs that you regularly take for walks or if you're a keen mountain biker, for example, you can keep things in the back and not worry about getting mud or fluff all over your expensive interior.
Performance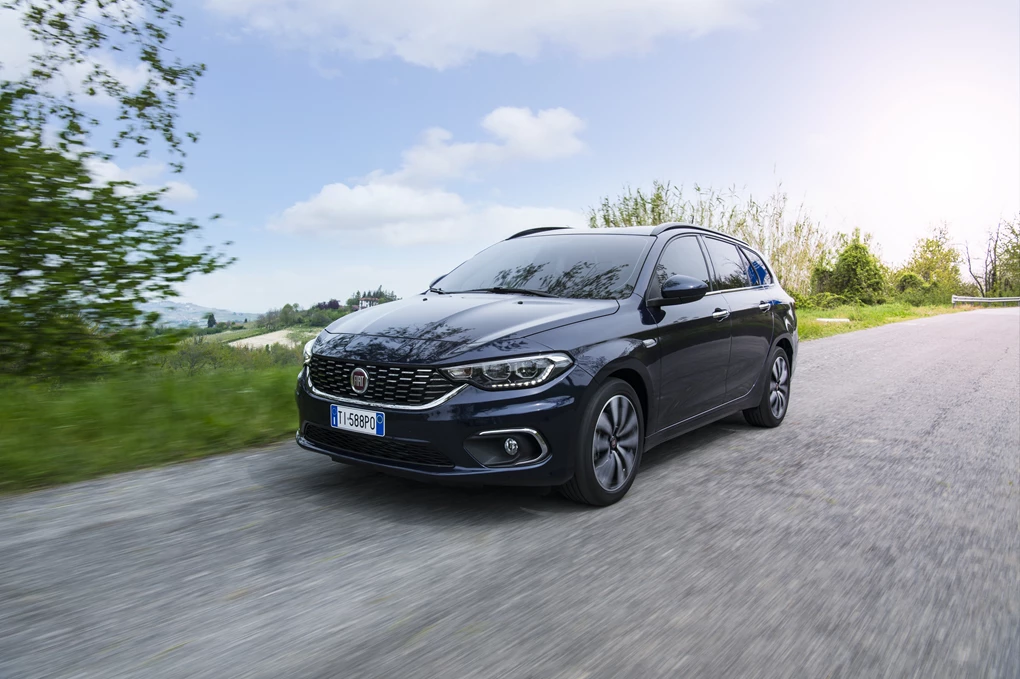 You can have your Tipo with a choice of five engines, including two 1.4-litre petrols, a larger 1.6-litre petrol and a 1.3-litre turbodiesel. It's the 1.6-litre diesel with 118bhp that Fiat reckons will be the best seller however, and that's the one that comes in this test car.
It's the same engine that you'll find in many of the Fiat Group's other cars like the Jeep Renegade or Alfa Romeo Giulietta and while it's not particularly exciting it does get the job done reasonably well.
No car in the Tipo range is especially rapid, but when equipped with the 118bhp 1.6-litre diesel the car feels nippy enough to keep up with traffic, despite the extra weight and bulk of the estate over the hatchback.
Despite the relative lack of horsepower there's plenty of torque and so you can scoot up to speed easily enough with a 0-62mph time of a respectable 10.1 seconds, while in-gear overtakes on the motorway are a breeze too.
Mind you, it's not a particularly refined engine as you can hear it tick and rattle along under the bonnet on idle and it tends to sound a little gruff under hard acceleration. Not as sophisticated or as hushed at speed than the most modern diesels then, but overall not a bad unit and more than up to the job.
Ride and Handling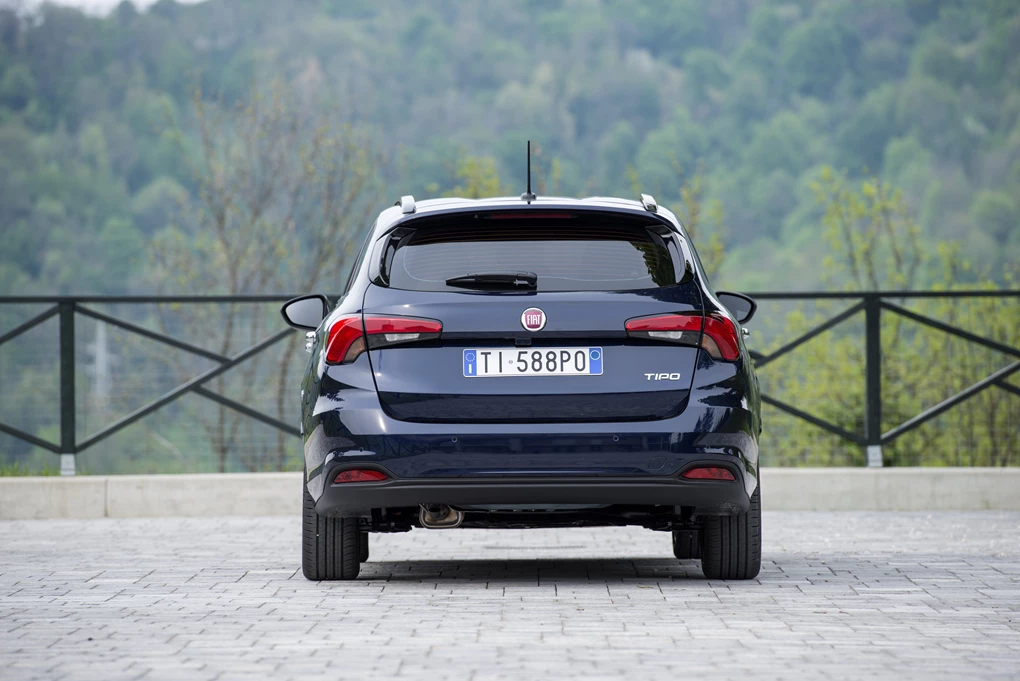 In terms of driving, the Tipo certainly won't give the best cars in its class the cold sweat, but the fact that it's comfortable and easy to drive will in all likelihood matter more to buyers than its slightly soggy handling.
It's not a bad car to drive by any measure, but the Tipo never feels too keen to change direction, there's quite a bit of body roll through bends and the steering suffers from a slightly vague, slightly gloopy artificial feeling which means it can be hard to place in the corners.
That said, the ride is soft and comfortable which is a big plus, although there's more engine, wind and tyre noise creeping into the cabin than you might expect and which makes it less refined than you'd hope.
In that respect, there are much better options out there in terms of agility and better long-distances cars as well, but if all you're after is a straightforward and uncomplicated A-to-B car, then the Tipo will do the job just fine, if slightly unremarkably.
Cost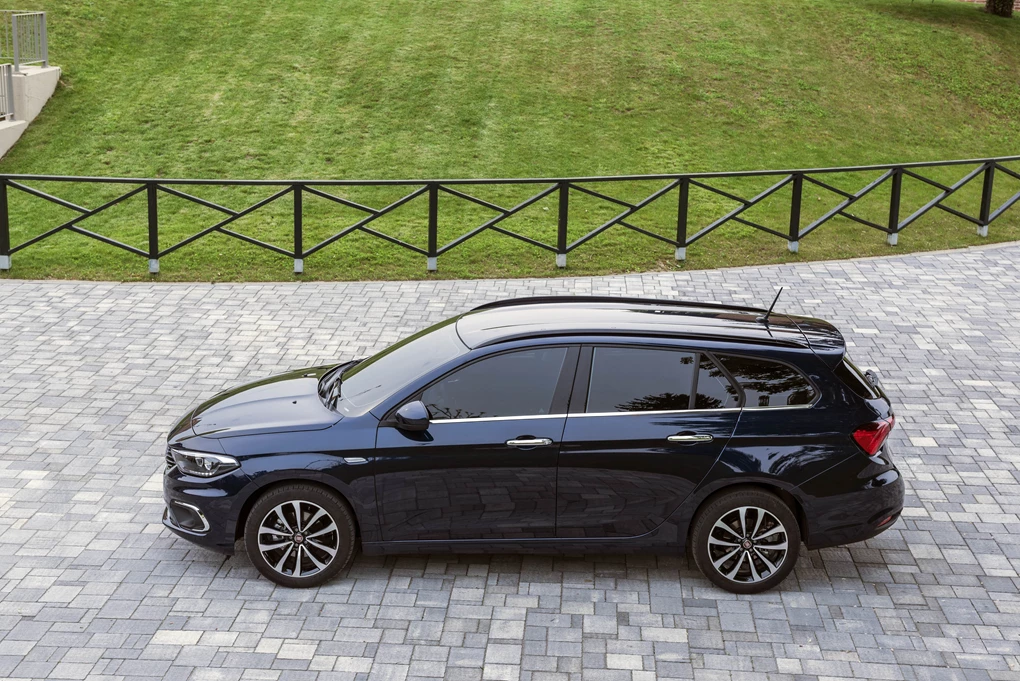 In happier news, the Tipo's starting price of £12,995 is a real eye-catcher, particularly when you consider that it undercuts virtually all of its rivals by at least two to three grand. Upgrading from the hatchback to the Station Wagon is only an additional £1,000, while choosing the mid-spec Easy Plus trim is just £1,000 on top of that again.
Even the range-topping Lounge trim we tested is £17,995, which is a bit more expensive than the lower trims, but still costs less than many rival cars in lower-spec configurations.
The 1.6-litre diesel is also the most efficient engine in the Tipo range as well, with Fiat claiming that it can return up to 76.3mpg with 98g/km of CO2. We didn't quite hit those headline figures, but it still should prove to be a cost-effective and efficient car to live with.
Verdict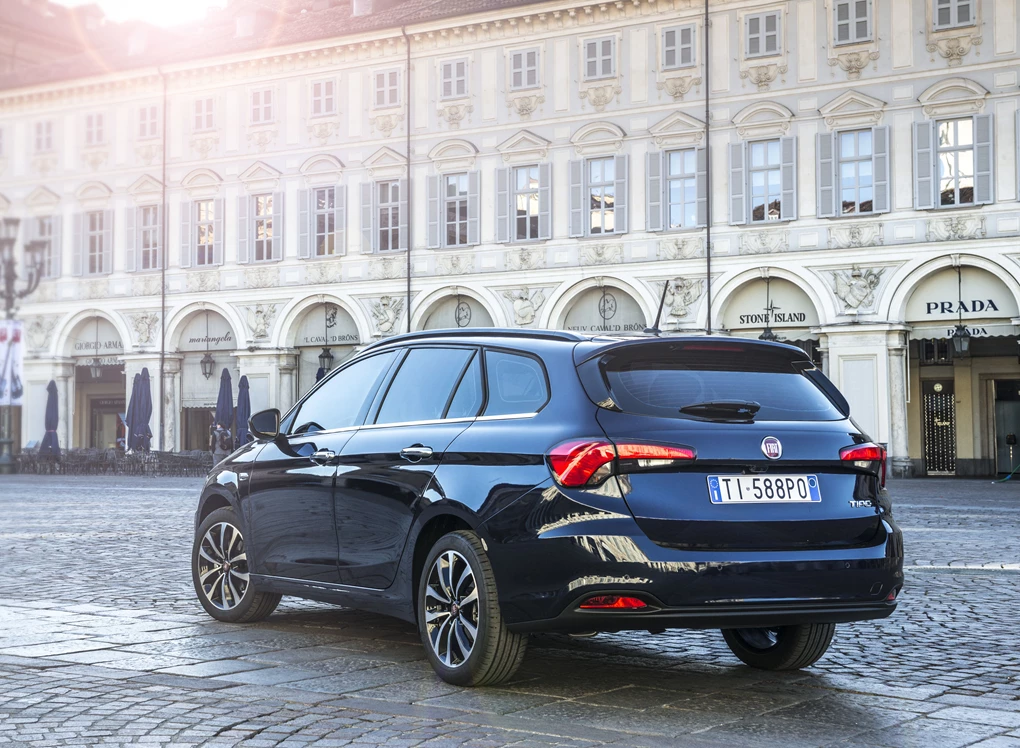 The Fiat Tipo is capable in many areas though it doesn't really excel in any of them, with the exception of cost effectiveness perhaps. If we were to spec our own car, we reckon we'd definitely go with the Station Wagon estate to maximise space but we'd probably also skip the slightly pricier range-topping Lounge trim.
That way, you get a big estate that's more practical than many rivals for less money, even if it loses out a little in terms of luxury and kit. That's alright though, because it's unlikely that Tipo buyers will be fazed.
So long as you don't expect too much from it, if you're in the market for an inexpensive and reasonably practical runaround then the Tipo Station Wagon will do the job just as well as others in its class and for relatively little cost too.