Are you driving somewhere on holiday and looking for a vehicle that can get you there, and provide bed and breakfast? For many long ago, the choice of transport would be the iconic Volkswagen Transporter T1, first introduced over 60 years ago and affectionately known just as 'Camper' in Britain.
Not only is its design easily recognisable, the Camper also helped popularised the concept of having a motor vehicle that could also double up as a temporary home.
If you're looking for a fresh take on the campervan experience, then your options are sadly limited. But it is still possible to buy a modern day campervan and get fruitful experiences from it if you are properly prepared. Here's our guide to buying and owning a new campervan.
Buying a new campervan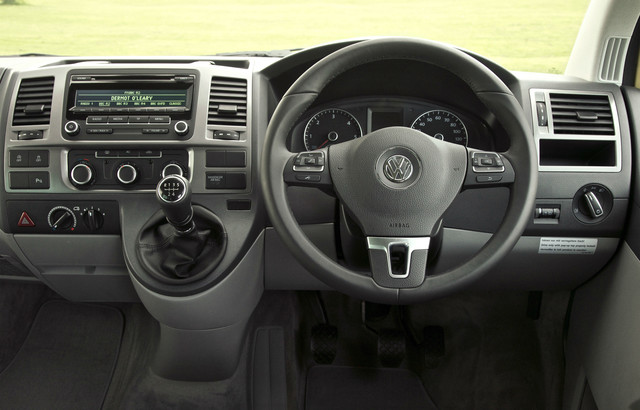 If you're looking for the modern day equivalent of the iconic VW Camper then realistically your only choice is the Volkswagen California. The California is similar to the seven-seater Caravelle, and both help make up the range for the current-generation Transporter (known as the T5).
The California, in the true spirit of a campervan, is designed not just to be driven, but for eating in and sleeping in.
There are two versions of the California, the Beach and SE trim models. The Beach version is cheaper, with prices ranging between just over £36,000 and just under £40,000. Pricing for the SE ranges between about £46,000 and nearly £53,000.
Powering the California Beach is a 2.0-litre TDI diesel engine which delivers 112bhp as standard or 138bhp for higher specifications.
SE trim comes with either the 138bhp diesel or the 178bhp 2.0-litre BiTDI twin-turbo diesel.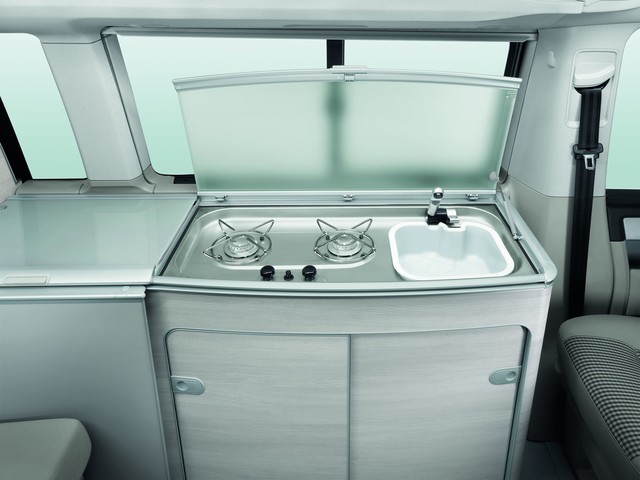 The 138bhp diesel (for either trim) as well as the 178bhp BiTDI can be mated to a standard five-speed gearbox or a seven-speed automatic DSG (direct-shift gearbox). The California SE is also available with 4MOTION four-wheel drive. The latter is well worth considering if you plan to take your campervan on terrain where the grip levels are pretty low.
If you're travelling a long distance then you'll likely be interested in cruise control. Be aware though that this is only standard for automatic specifications but is an optional feature for manual models.
The Volkswagen California seats four as standard, although a fifth seat can be added as an optional extra for the SE trim.
Owning a California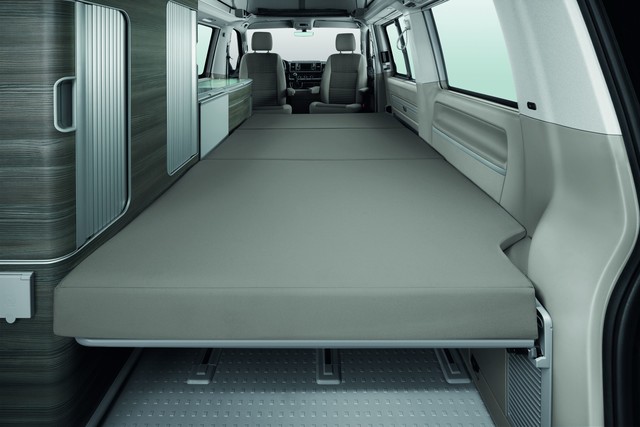 As indicated at the start, the two things you'll likely want to use a campervan like the California for, besides driving obviously, is for eating and sleeping in.
The California certainly caters well for eating, just as a true campervan should. As well as featuring a fully fitted kitchen with a two-ring gas stove, there's also a 30-litre fresh water tank, 42-litre fridge compartment and mains electricity connection.
The interior seating can also be adjusted in different ways to create a dining space within the California. The two front seats can be turned 180 degrees, while the rear seat bench can slide along rails. Create enough space and you can deploy a dining table just by the kitchen and sink.
Alternatively, you can use the folding chairs that come with the VW and open up the roll-out awning to create a picnic set-up and sit just outside the California with cover above you. The folding chairs can be concealed in the tailgate.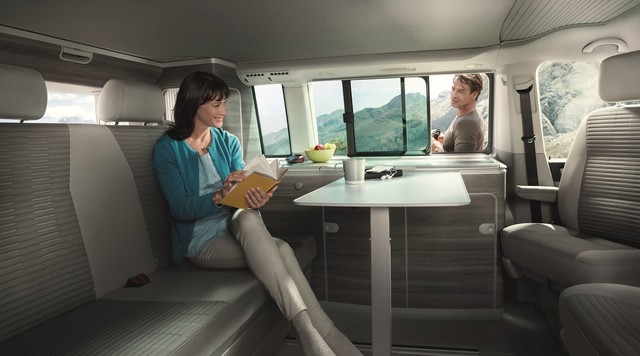 When it comes to sleeping in the campervan, the California can fit up to four beds. There's an upper bed section which is the part of the car that looks like a tent sitting on top of the VW. Two beds can fit up here, while lower down, the rear seats can be folded flat to allow two mattresses to be put on a wooden slatted base.
There are plenty of storage areas for carrying items you'd associate with a camping trip. This includes cupboards and drawers under the rear seat bench and the stove and sink. There's even a storage space for hanging your clothes as well.
All of this goes to show that if you're interested in taking a summer holiday trip in true campervan style, then there is a modern day answer.