The Nissan Juke, in similar style to its larger counterpart, the Qashqai, has played a big part in popularising crossover cars during the past five-plus years. Nissan's compact entry has proven to be a big success in Britain's car market.
The car's popularity can be explained by its unique styling, customisable character, strong engine line-up and competitive price range – starting from under £14,000 and rising to just under £22k.
While the Juke is indeed a decent example of a compact crossover, other manufacturers have responded to its popularity and nowadays we have plenty of alternatives. If you're interested in buying a compact crossover like the Juke, then there are plenty of alternatives to choose from. Some of them could even suit your needs better.
In this guide, we talk through five cars we recommend as alternatives to the high-selling Nissan Juke.
Suzuki SX4 S-Cross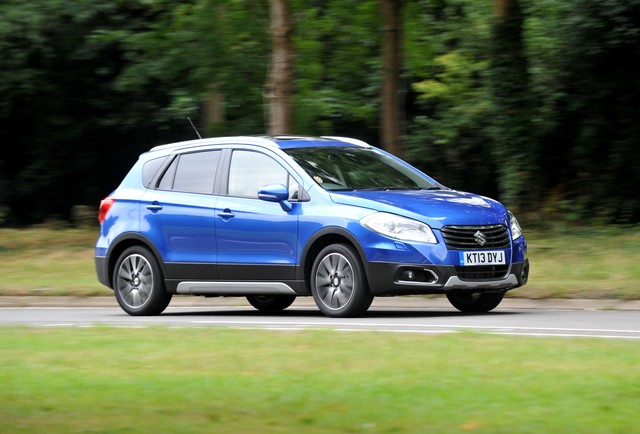 Because of its overall size, the Suzuki SX4 S-Cross is actually more of a direct rival to the larger Nissan Qashqai than the Juke. It's still worth mentioning here though because it's pricing is very similar to the smaller Juke (starting at about £14k) and you get a lot of car for your money.
Based on the same chassis used for Suzuki's Swift supermini, the S-Cross handles well on the road and comes available with Suzuki's ALLGRIP four-wheel drive on higher specifications. Inside, you get a decent amount of room for passengers and luggage which can comfortably rival the Qashqai, never mind the Juke. The standard kit list is also respectable, featuring 16-inch alloy wheels, air conditioning, cruise control and a USB socket.
It could be better still if there were more engine options and less understated styling, but the SX4 S-Cross still offers great value for money in the crossover segment.
Fiat Panda Cross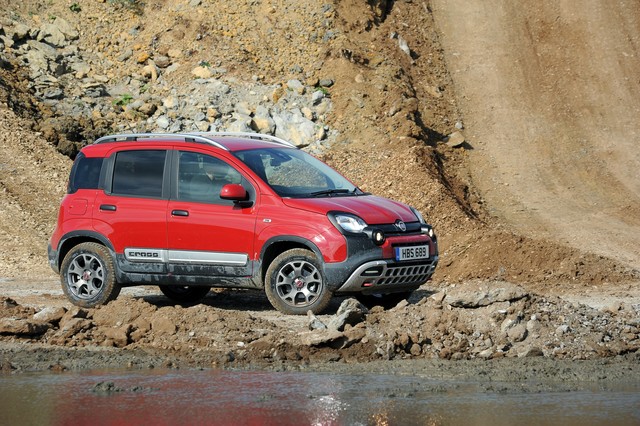 The Cross version of the Fiat Panda, which starts at around £16,000, transforms the little city car into a tough crossover. The majority of small crossovers around right now, including the Juke, have SUV-inspired styling but are set-up in a way that's far better suited for soft roading. The Panda Cross is different.
Like the cheaper Panda 4x4, the Fiat Panda Cross has four-wheel drive, but it also gets tougher exterior panels, more powerful engines and some suspension tweaks. The result of all this is an incredibly competent car that is fun when driven off-road. There are a few driving modes you can select from to better to the changing conditions of the roads.
Fiat's focus on making the Panda Cross so good off-road means it does feel considerably less poised when driven on the road. Nevertheless, if you're searching for a compact crossover and you plan on doing regular off-road trekking, then the Panda Cross has to be strongly considered.
Renault Captur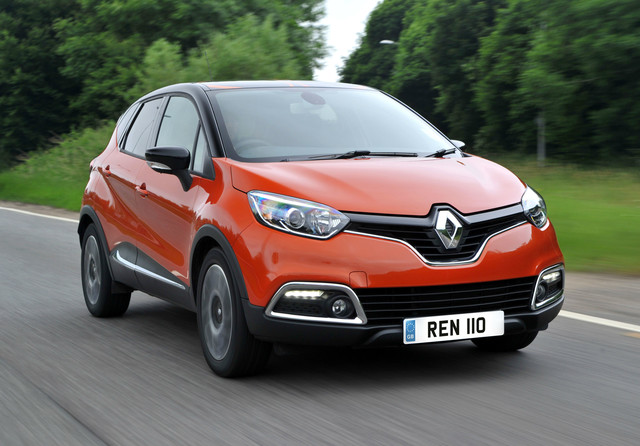 If the Juke's divisive styling is not your cup of tea, then the sleek, modern look of the Captur should prove far more appealing. But this Renault isn't a case of style over substance.
Based on the Clio supermini, the Renault Captur offers modest performance figures but appealing running costs. The most frugal engine is a 1.5-litre dCi diesel, which is also available with the Juke. In the Captur, the diesel has less power but is more efficient, averaging 76.4mpg and emitting just 95g/km in CO2.
With standard features including air conditioning, Bluetooth and cruise control, the Captur's cabin is well equipped as well as quite roomy.
Starting at a little over £14k, the Captur is a little more expensive than the Juke, but is overall one of the most easy-going and stylish cars in its class.
Citroen C4 Cactus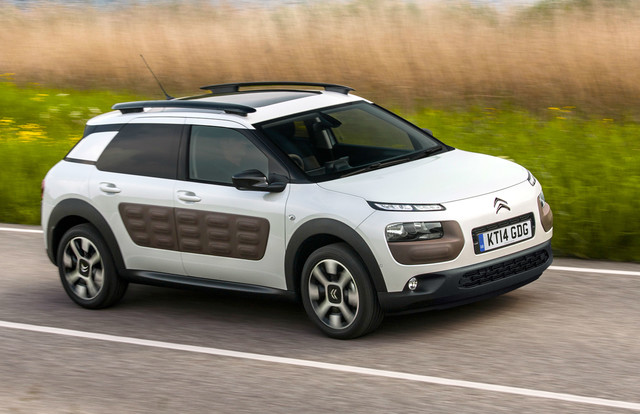 In similar fashion to the Juke, the Citroen C4 Cactus has a unique design approach that really makes this car stand out on the road, especially if you go for one of the more vibrant exterior paint colours.
Other appealing points regarding the Cactus include its varied engine range, mixing punchy petrol units with frugal diesels. In its most frugal form, the C4 Cactus officially averages 91mpg and emits just 82g/km.
Even more impressive is that despite its compact size, the C4 Cactus is actually very spacious inside. There's plenty of legroom, headroom and boot space to cope with long-distance family road trips. A unique design approach is not just exclusive to the exterior though, as there are some great finishing touches to the inside.
With prices starting from around £13,000, the C4 Cactus is a decent alternative crossover that seamlessly quirkiness and practicality.
Fiat 500X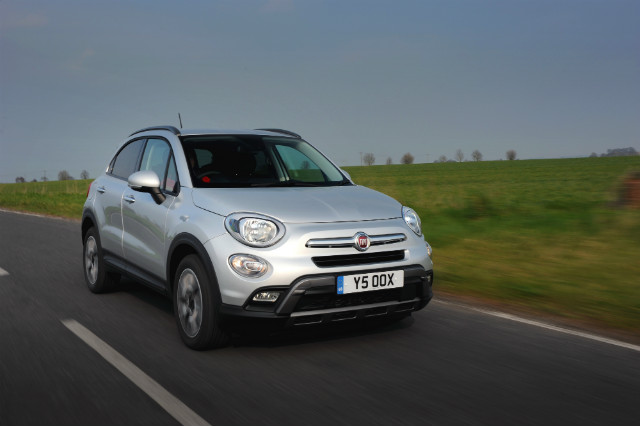 Fiat's entry into the compact crossover segment attempts to replicate the retro flair that has made the 500 hatchback so appealing to many car buyers. The Fiat 500X can appeal to those interested in a Juke alternative not just because of the nostalgic Italian styling, but because it's also fun to drive.
Offering loads of grip on the road and light, accurate steering, the drive of the Fiat 500X inspires confidence when behind the wheel and it's comfortable as well. There's great variety with the engine range. Units that particularly stand out include the 140bhp 1.4-litre petrol and 120bhp 1.6-litre diesel.
The interior, meanwhile, is also stylish and the amount of space you get, while not class-leading, is still accommodating enough to fit a few adults with ease.
With prices from around £17,600 to £26,000, the Fiat 500X is certainly one of the more expensive compact crossovers around. But if you're willing to spend that much on a car of this type, the 500X is entertaining and practical enough to deserve consideration.