Family saloons and saloon-like hatchbacks do not dominate the British car market quite like they used to, but there are still quite a few decent entries from this segment. Usually the most popular example in the UK nowadays is the Vauxhall Insignia, and the latest Insignia hatchback is indeed a decent all-round family car.
But while the Insignia is a good large family car, there are other new cars out there with a similar bodystyle which are worth considering. Some alternatives can offer a more fun drive, better residuals or styling that's possibly more suited to your tastes. Here then is our guide to five alternatives to the Vauxhall Insignia worth checking out.
Skoda Superb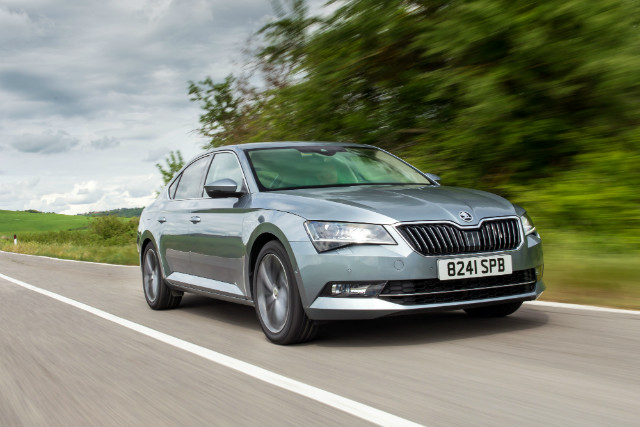 Superb by name, but is this car superb by nature? For the most part, it actually is. As well as being competitively priced in its class, the Skoda Superb hatchback offers some high quality petrol and diesel engines which do a good job of mixing performance and efficiency. Some of the diesels especially stand out for running costs.
Another effective weapon in the Superb's arsenal, besides costs, is how spacious and comfortable it is. The amount of leg room you get in a Superb, including at the rear, can arguably put some luxury saloons to shame, never mind more direct competitors.
While Skoda may be considered more of a budget brand, the latest Superb hatchback doesn't really skimp on the equipment and the interior and exterior especially have a smart and sophisticated presentation.
It's not the most spectacular looking option around, but the Superb deserves a close look if you're after a new large family car that can deliver value for money motoring.
Ford Mondeo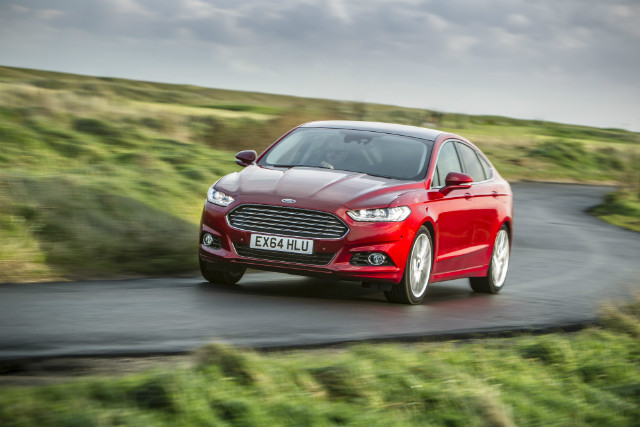 Motorists in Britain had to wait a while for the latest Mondeo range finally launched, which it did near the end of 2014. Now that the car has had time to settle in the UK, it's safe to say it has an advantage over the Insignia in some aspects, including desirability and comfort.
Some large hatchbacks/saloons can offer a more desirable badge or a more enjoyable drive, but the fourth-generation Mondeo is overall a dependable and likeable car that convincingly demonstrates just how experienced Ford is in this market sector.
The high interior quality and supple suspension makes for a comfortable driving experience and there are attractive engine options too. Options include 1.6 and 2.0-litre diesels, as well as 1.0, 1.5 and 2.0-litre EcoBoost petrol units.
There's even a petrol-electric hybrid version of the Mondeo available. While this powertrain doesn't feel as good to drive as others in the Mondeo range, it does emit less than 100g/km in CO2 and gives customers more variety in choices.
Mazda 6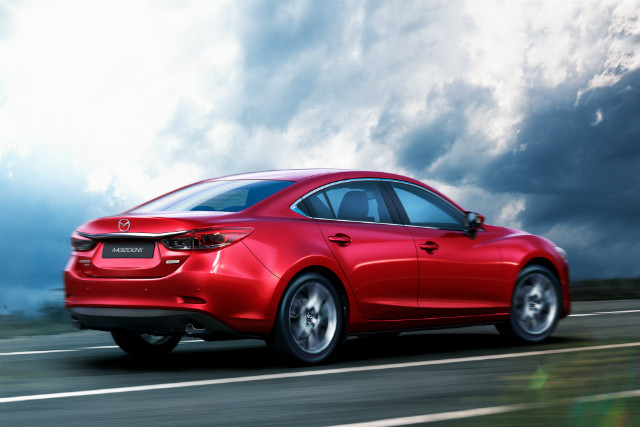 One of the coolest-looking family cars in today's market, the Mazda 6 saloon can deliver an enjoyable drive and some very affordable diesel engines.
There isn't much engine choice overall (the 2.2-litre diesel is joined by a 2.0-litre petrol) and some rivals feel a little more upmarket inside, but the Mazda 6 is well equipped.
The Mazda 6 saloon's drive leans more towards a sportier set-up than a lot of other large family cars. Consequently, it feels firmer than many rivals, which might put off someone but the more pure driving experience created can also be a persuasive factor. Regardless, anyone who drives the Mazda 6 is likely to appreciate its smooth steering.
Boot space is the one area where the Mazda 6 noticeably falls short of rivals like the Insignia (offering 483 litres standard compared to 530 for the Vauxhall). If this is not a priority for you, however, then the Mazda 6 is well worth a look.
Peugeot 508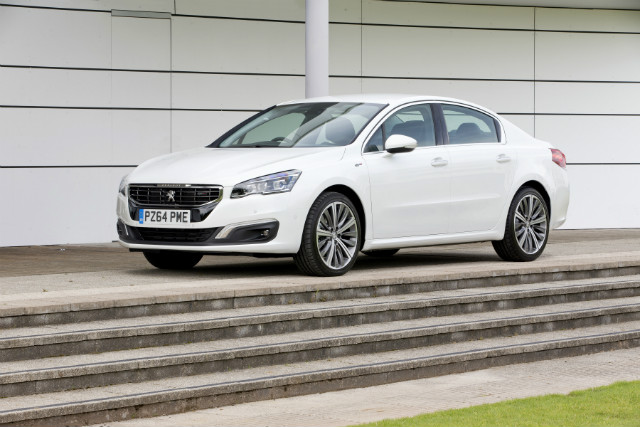 The Peugeot 508 saloon, which received a facelift back in 2014, has an impressive ride and interior quality which can genuinely rival other saloons from upmarket German brands.
Perfectly comfortable tackling motorway journeys, the Peugeot 508 offers some really efficient diesel engines plus a diesel-electric hybrid powertrain (HDi Hybrid4). The latter is the most efficient in the Peugeot's range, giving the car an official average fuel economy of 80.7mpg and CO2 emissions of just 91g/km.
Overall the 508 feels like a big step up from Peugeot's previous executive-style saloon, the 407. It also brings less cabin space than some rivals but does all the essential things a large saloon should do well.
Hyundai i40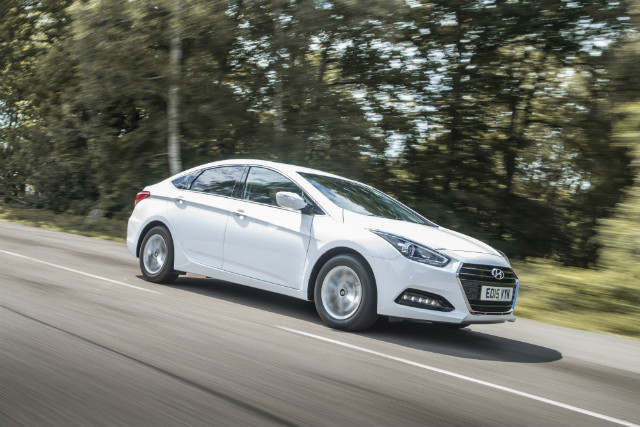 The Hyundai i40 is not as renowned as other saloons like the Insignia or Mondeo, but it certainly has the price range and style to match them plus an appealing five-year warranty.
If you love gadgets the i40 should impress, with standard Bluetooth and features like sat-nav and folding door mirrors across most of the range, as well as luxury options including a heated steering wheel.
Some saloons have an edge in terms of economy or the sharpness of the drive, but the differences are very small as long as you dodge the thirsty automatic gearbox. The alternative six-speed manual gearbox, on the other hand, is really slick and feels good to use.
Going up against the likes of the Insignia is no easy task nowadays, but Hyundai's latest effort is commendable and worthy of closer examination.