Every year in Britain at the start of March and September, the number assigned to newly registered cars is changed. How is the next number determined? Why even change the registration plate number?
The number plate and why it changes explained
Under current regulations for cars in Britain, the two numbers displayed on licence plates act as a way of identifying the vehicle's age. Numbers on the plate are a straightforward way of identifying in what time period a car was registered.
Following current rules, a standard number plate has its two numbers located around the middle. They are situated straight after two letters that identify where the vehicle was registered, and before three separate letters that are chosen at random and then allocated to a dealership when the vehicle is registered there.
This current layout for vehicle number plates has been used since March 2001. Cars registered before that date used a single letter, situated at the start of the plate's number sequence.
2002 was the first year to follow the current number plate procedure through all twelve months. At the very start of that year (since September 2001), newly registered cars used the number '51', but between March 2002 and August 2002 new cars registered in that period used '02' as their number. Then from September 2002 and until March 2003, cars switched to '52' as the licence plate number.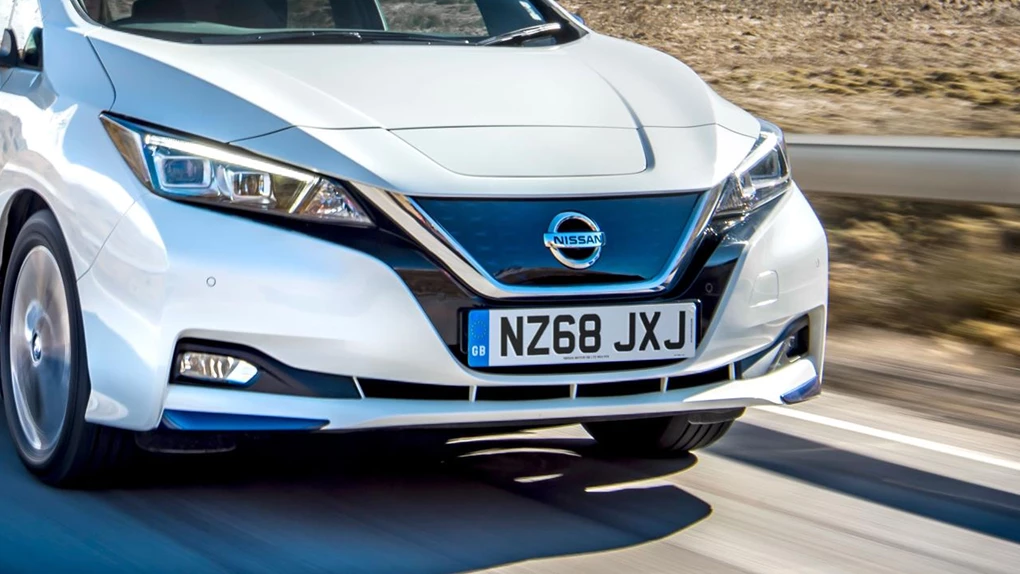 Since then, the subsequent numbers have been increasing by one in these two time periods. So to use the year 2018 as an example, new cars registered between March and August will use the number '18' in their number plates. Cars registered from September the same year to February the following year will adorn the number '68' on their plate.
Personalised licence plates, however, are an exception to this kind of regulation. Still, the standard procedure for how licence plates in Britain are created will continue to be enforced by the Driver Licensing Vehicle Agency (DVLA) until the year 2050, when a new procedure is expected to be introduced.
If you're planning on buying a new car in the near future, picking a new model soon before a number plate change is usually a good time. That's because how recent the number plate is does affect the appeal and subsequently the value of cars.
Whenever there's a number plate change looming, some dealerships will be keen to clear out any cars yet to be sold carrying the number plate that's about to become 'old'. These same dealers will want to clear as much room as they can for the fresh stock of cars with the new licence plate number.
So if a new number plate change has recently or is about to occur, now is as good as time as any to use Car Keys' service to search for your next new car and save money in the process.
Vehicle licence plates - age identifier numbers
Listed below are the age identification numbers used on the licence plates of newly registered cars from the 2015/16 period and every following period up until between September 2050 and February 2051:
Year
1st March -
31st August
1st September -
28th/29th February
2001/02
Y*
51
2002/03
02
52
2003/04
03
53
2004/05
04
54
2005/06
05
55
2006/07
06
56
2007/08
07
57
2008/09
08
58
2009/10
09
59
2010/11
10
60
2011/12
11
61
2012/13
12
62
2013/14
13
63
2014/15
14
64
2015/16
15
65
2016/17
16
66
2017/18
17
67
2018/19
18
68
2019/20
19
69
2020/21
20
70
2021/22
21
71
2022/23
22
72
2023/24
23
73
2024/25
24
74
2025/26
25
75
2026/27
26
76
2027/28
27
77
2028/29
28
78
2029/30
29
79
2030/31
30
80
2031/32
31
81
2032/33
32
82
2033/34
33
83
2034/35
34
84
2035/36
35
85
2036/37
36
86
2037/38
37
87
2038/39
38
88
2039/40
39
89
2040/41
40
90
2041/42
41
91
2042/43
42
92
2043/44
43
93
2044/45
44
94
2045/46
45
95
2046/47
46
96
2047/48
47
97
2048/49
48
98
2049/50
49
99
2050/51
50
00
*Used under pre-2001 age identification procedure