Connectivity is king in the new car market, and Ford's SYNC system is one of the most proven and popular on the market. But what is it, how has it developed, and why is it good?
What is Ford SYNC?
SYNC has been around for a decade, but that doesn't mean it's old tech. The first generation, introduced in September 2007, allowed users to connect their phone via Bluetooth and play music, make, or take, telephone calls and read SMS messages, with voice control and dashboard keys to operate the system. SYNC 1.0, as this version was called, also gave a visual representation of what the car's parking sensors were picking up. It was clever stuff back in 2007, even if it does seem a bit rudimentary now.
Find local prices on a new Ford
In 2012, Ford launched SYNC 2.0, which added a level of app integration, meaning you could use data-fed apps such as Spotify directly through the car stereo. The touchscreen infotainment system also included standard navigation, and HVAC controls that could be operated by the screen or also by voice control. The sat nav system would sync with a central server, so as well as being able to identify local places of interest, it would also show star ratings, opening times and payment methods accepted.
The latest generation of SYNC, unsurprisingly known as SYNC 3.0, came out in 2016 and is much more integrated and intuitive system to use. As well as featuring the Apple CarPlay and Android Auto interfaces, SYNC 3.0 is much faster thanks to its Blackberry-based QNX software. By connecting your smartphone through the USB socket, you can use navigation and music apps through voice activated assistants, such as SIRI.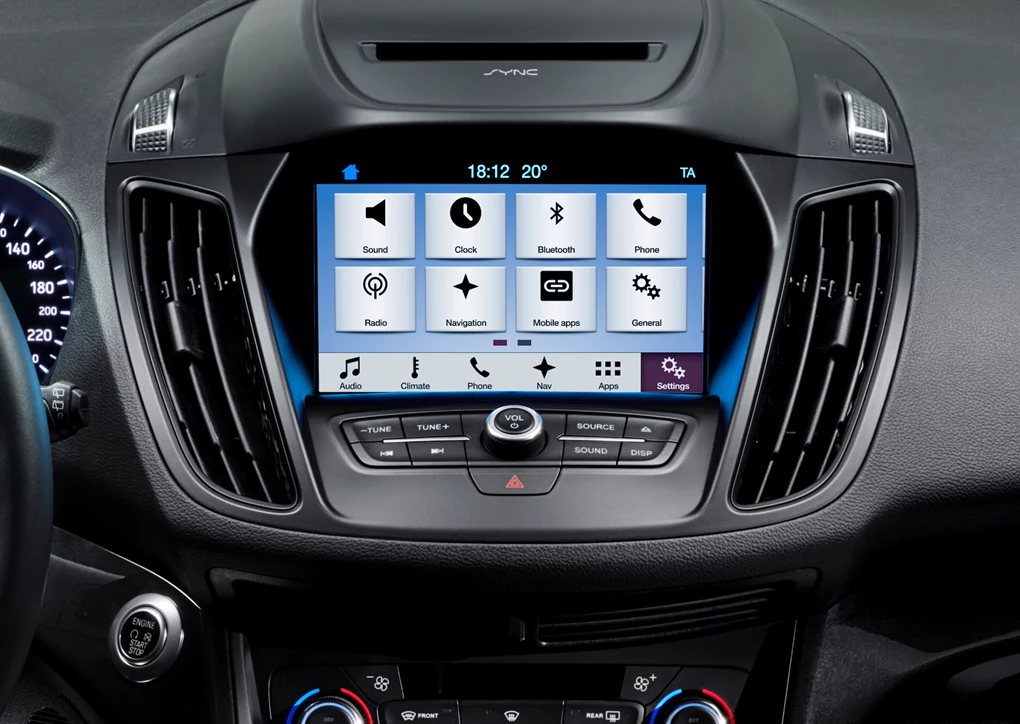 Ford SYNC applications
SYNC 3.0 comes with Ford's AppLink as standard, which allows users to add a number of eyes-free voice activated apps that are approved by the manufacturer and can therefore be integrated into the touchscreen display.
These include Spotify, AccuWeather, CarNavigation (a subscription-based navigation app), CitySeeker (City Guides), HearMeOut (an audio-based social network), Meople Connector (which manages messages from social networks) and Glympse, a location-sharing service that's popular with fleet managers.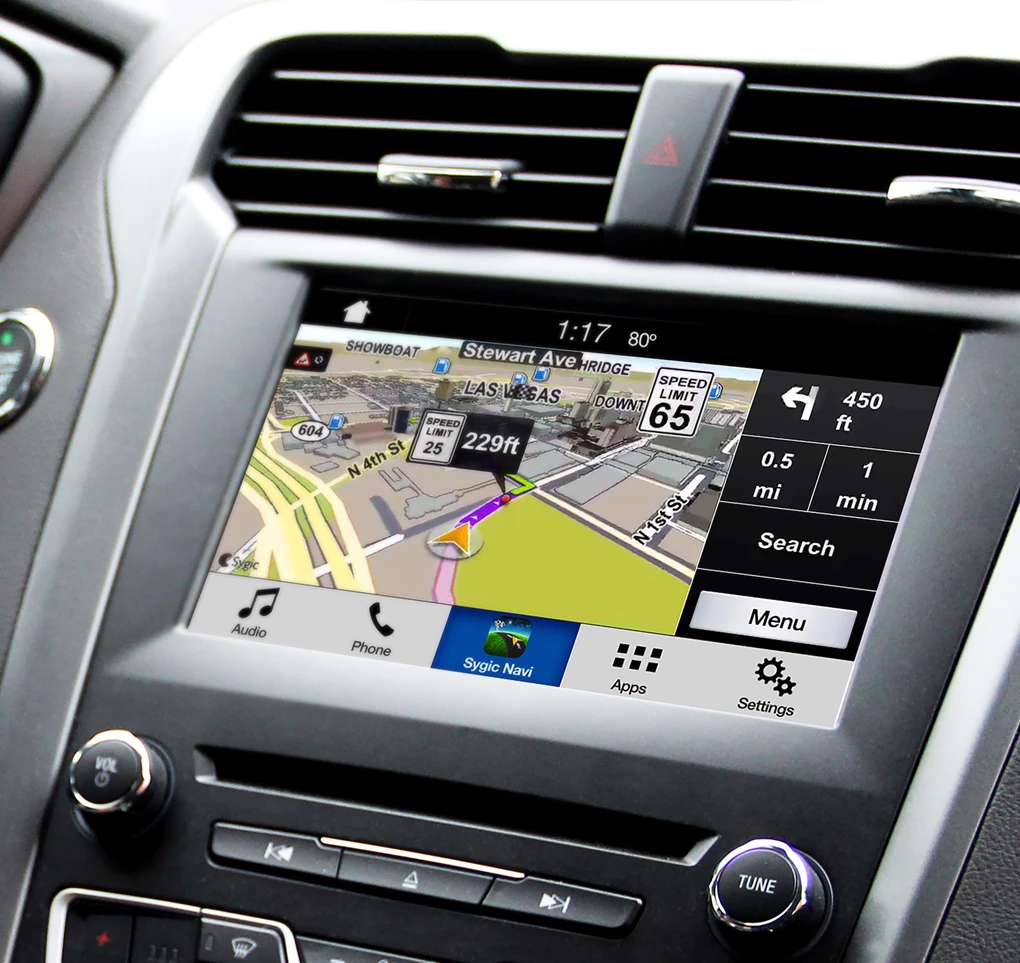 Cars with Ford SYNC
SYNC is available on all Ford models from Fiesta upwards (SYNC 3.0 was launched concurrently with the 2017 Fiesta).
Other models include Focus, Mondeo, C-MAX, S-MAX, Galaxy, Edge and Kuga, while it's also an option across the entire Transit line-up.