Put simply, COMAND is Mercedes-Benz's integrated infotainment and connectivity system, which controls many things in the car from the radio station to the heating and ventilation settings, via sat nav, dynamic set-up, app and smartphone connections.
COMAND stands for Cockpit Management And Data Service. It has been with us in one form or another since 1999, when it made its debut on the W220 S-Class. At the time it was considered a luxury (and very expensive) option, but now it is fitted to most Mercedes vehicles, including vans and trucks.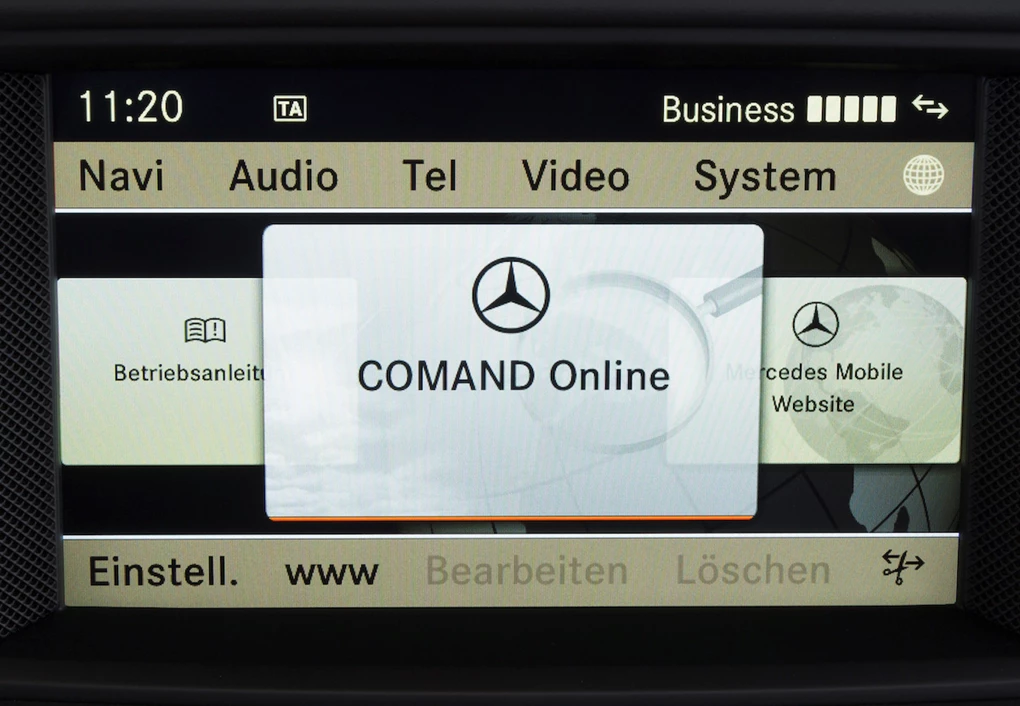 What cars feature Mercedes COMAND?
All Mercedes cars have COMAND in one form or another. The smaller models – notably A, B and C-Class – have a glass-fronted free-standing display that looks very much like a touchscreen tablet, whereas the E and S-Class have multiple display screens built into the fascia.
The system is controlled by a handwheel on the centre console, along with a touchpad, which can be used to access and command all of the car's integrated systems.
What is COMAND Online?
The entry-level COMAND system is called COMAND Audio, which comes with Bluetooth connectivity, a USB port and DAB radio – essential features for the everyday business traveller. An integrated sat nav is available as an option and can be combined into the existing display.
But the most advanced system is COMAND Online, which has a bigger screen, clearer and more colourful graphics, sat nav with three-dimensional mapping and voice recognition, as well as a 10GB hard drive for storing your own files and data.
The two biggest saloons in the range – the E and S-Class – come with a more integrated system, which fits more harmoniously with the design of the car. They have a pair of 12-inch screens, the main one of which is configurable in its layout and contains all of the essential vehicle information, replacing traditional analogue clocks and dials.
The second screen contains infotainment, media and heating and ventilation settings, as well as stored apps. The system is compatible with Apple CarPlay and Android Auto.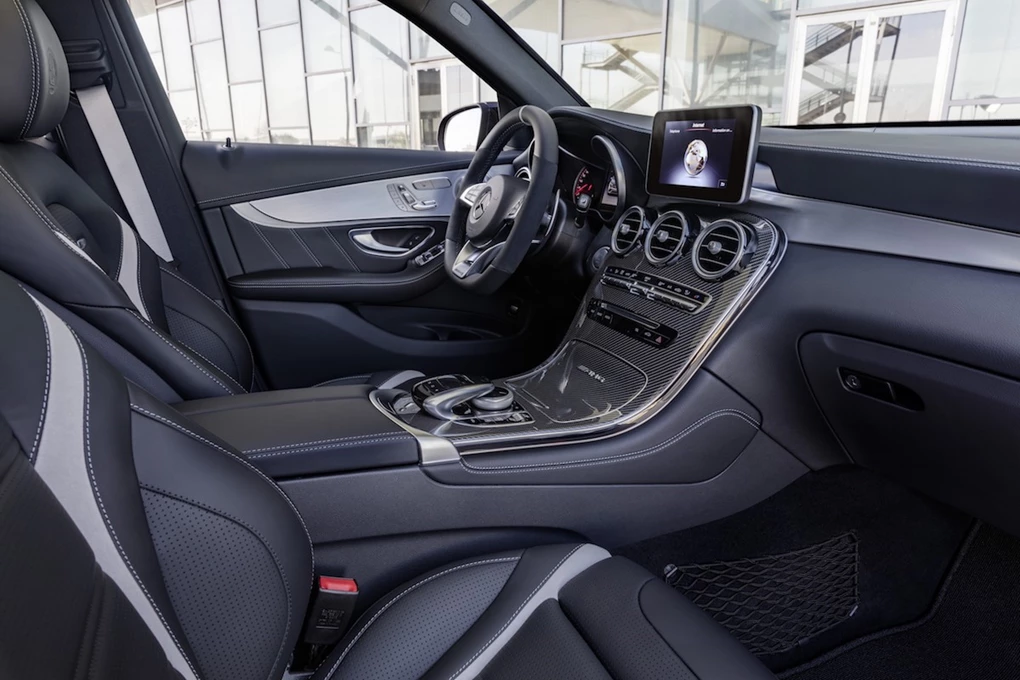 How to use the Mercedes-Benz Navigation System
The COMAND screen looks much like a high-quality tablet, and operates like one too. The big screen allows detailed, 3D mapping and works in most countries.
Probably the most useful way to get around different settings menus is by use of the rotary knob on the centre console, but the system also includes a touchpad. The touchpad can be used to zoom or rotate maps, find addresses, or select music and other in-car multimedia functions.
Does it have a remote app?
COMAND itself doesn't allow remote access, but it is compatible with Mercedes's own MBrace smartphone app, which can be used to communicate with the car remotely, with features such as remote lock/unlock and start, pre-journey sat nav and entertainment settings and vehicle locating and tracking, among other features.
Take a look at the top 5 best Infotainment systems on offer for 2017.