Kia has unveiled its new second-generation Niro, an updated version of its electrified crossover that has continued to grow in popularity since its launch in 2016. 
Unveiled at the Seoul Mobility Show, the Niro will continue to be offered as a hybrid, plug-in hybrid and EV, while Kia says the model 'embodies commitment to building a more sustainable future'.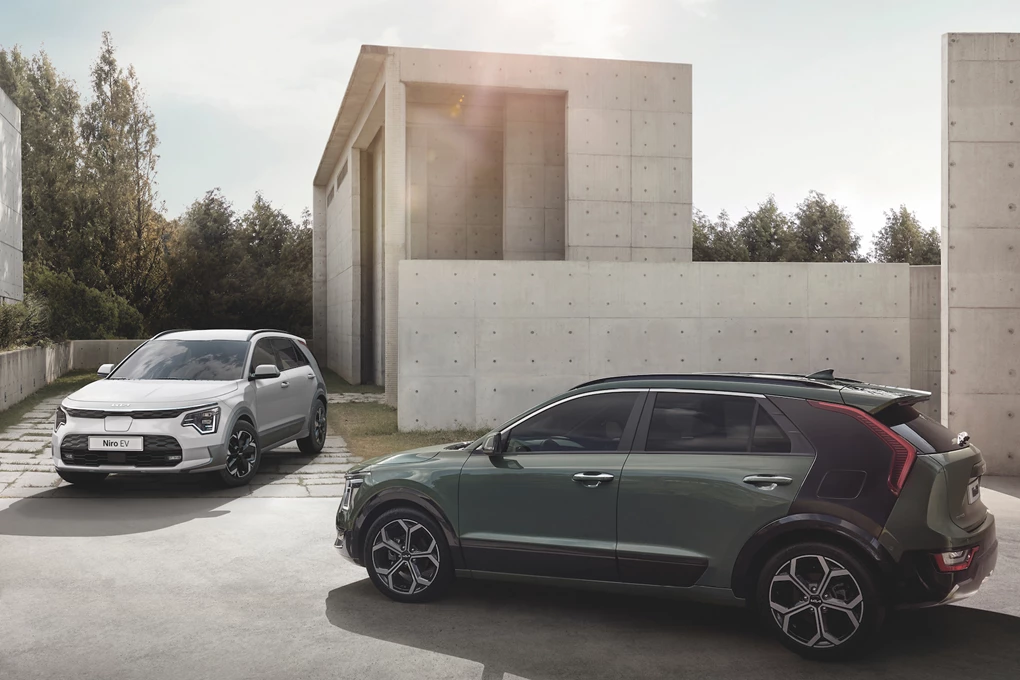 Completely redesigned, the new Niro gets a striking look, headed up by a smart new front end with fancy LED lighting. Around the rear it gets new boomerang-shaped rear lights, while the rear-quarter panel is painted in a contrasting colour to the rest of the car. Kia says many of the Niro's design elements have been done with aerodynamics in mind. 
Plug-in hybrid Niro models feature a new 'Greenzone Drive Mode', which automatically flicks the car into electric driving when driving in zones such as residential areas, as well as outside schools and hospitals. Recognised 'favourite places' – such as home and work – are also classed as 'green zones'.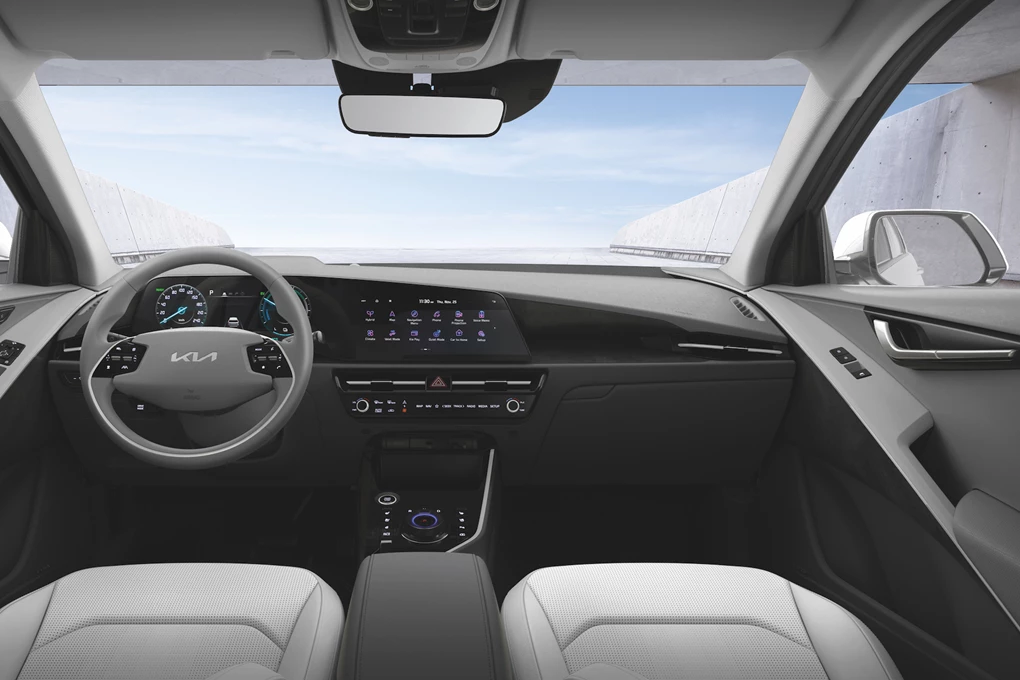 Inside, the Niro gets a modern makeover, with a cabin design mirroring that of Kia's new EV6, including a more minimalist design and a panel that contains both the digital dials and large touchscreen. The cabin also uses a range of eco-friendly materials, with a headlining made from recycled wallpaper and the seats made partly from eucalyptus leaves. A bio paint finish is also used on the door panels to minimise impact on the environment. 
Full details – including information on the Niro's powertrains – haven't yet been announced, though are expected to be revealed in the near future ahead of the model's full launch in 2022.
Enquire on a new Kia Niro