BMW's currently undergoing a big push towards electric cars, with the brand set to launch a whole range of new EVs throughout 2022. 
However, at the same time it hasn't forgotten about its more bread-and-butter cars – not least its attainable sporting model, the 2 Series. 
Returning for a second-generation in the coming months, this stylish new coupe remains true to the brand's DNA. Here are five reasons to be excited for the new BMW 2 Series. 
Remains rear-wheel-drive
Rear-wheel-drive often remains key to some of the best drivers' cars, with this formula typically allowing for greater thrills and engagement behind the wheel. There was a slight fear that – like the new 1 Series – it would move away from the rear-driven setup, but thankfully BMW has stuck with it. 
BMW promises that it 'leads the way in terms of dynamic performance', while it offers an 'almost perfect' 50:50 weight distribution, along with a wider track than its predecessor – all of which should make it even more fun behind the wheel. 
Flagship M240i model offers rapid pace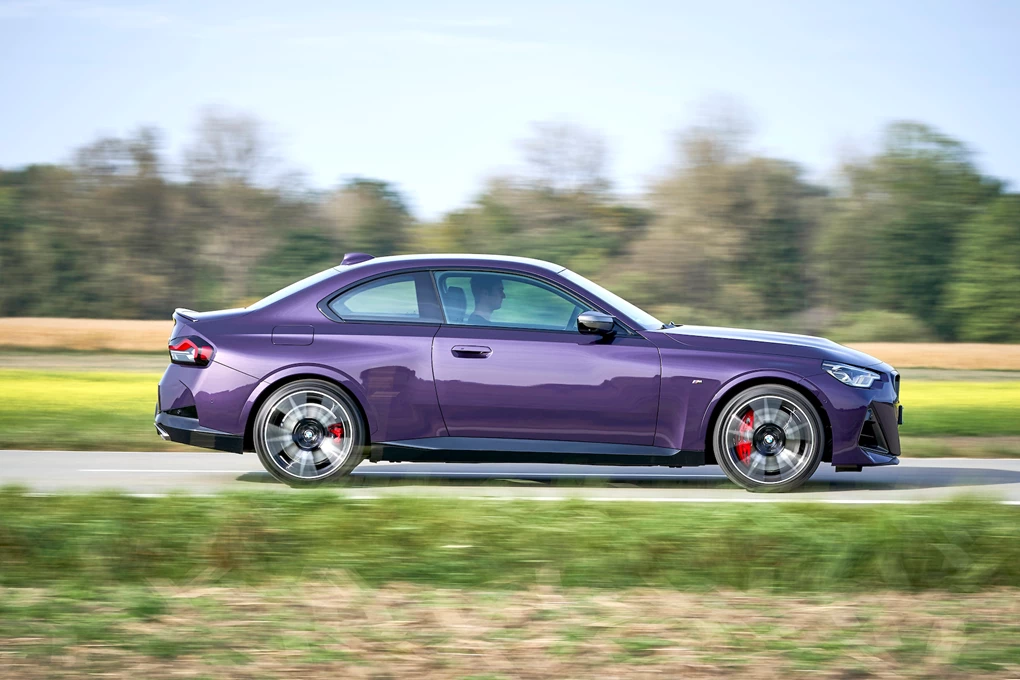 Sitting above the 220i and 220d in the new 2 Series range is the M240i xDrive range-topper. Though BMW has elected to make this all-wheel-drive, it still has a rear bias, which helps to increase the thrill-factor. 
The M240i also gets a more powerful 3.0-litre six-cylinder engine, which puts out 369bhp, and lets the 2 Series accelerate to 60mph in just 4.1 seconds. It's not all about power, though, as it also gets dynamic improvements such as a performance braking system, optional adaptive M suspension and an M Sport differential. 
Muscular design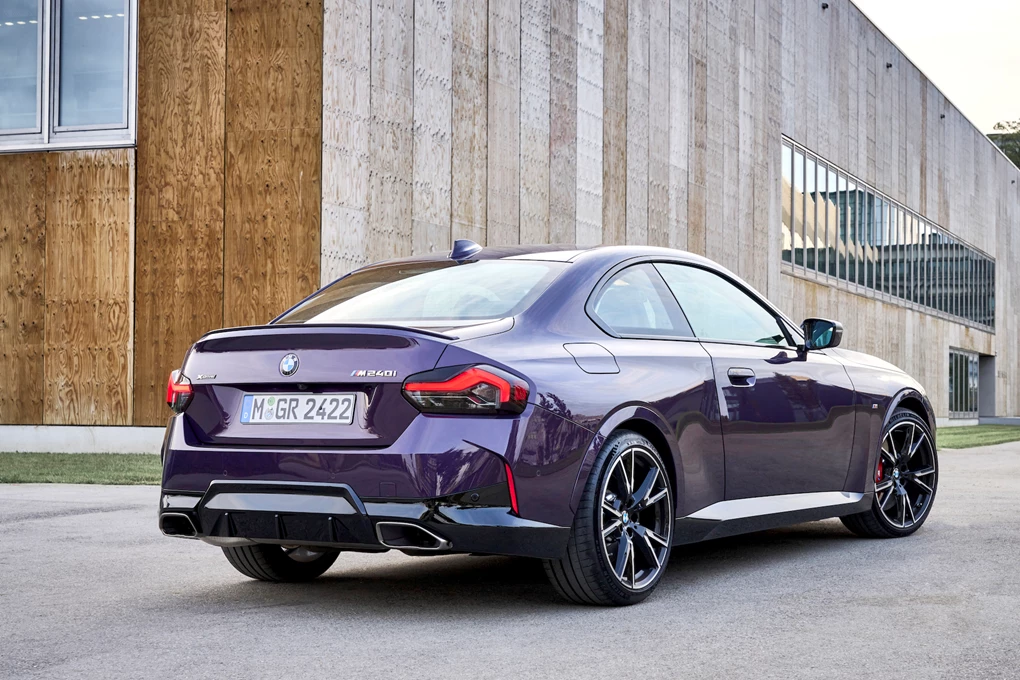 The BMW 2 Series has long been a surprisingly muscular-looking sports car, and that is carrying through to this latest model. It retains the traditional three-box coupe design, but with a wide grille, sharp crease lines and flared wheelarches, this new model certainly looks the part. 
As all versions come in either some form of M Sport or 'M' grade, it means each offers a performance-led front end, large alloy wheels and a raft of sporty interior touches. 
More technology than before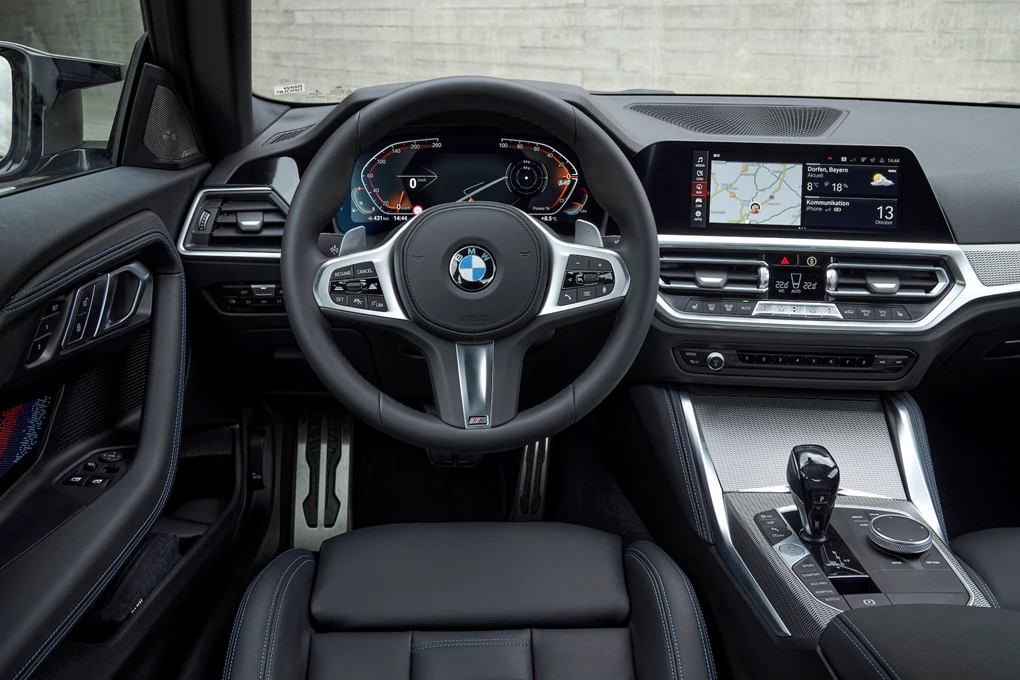 The previous BMW 2 Series was starting to show its age, with technology that was lagging behind the times. But this new car sees a solid return to form, and introduces a raft of new features to this compact coupe. 
Highlights include the fact it runs on BMW's latest operating system, allowing for an advanced voice recognition system, a large head-up display and also the ability to lock and start the car using your phone. A range of additional driver assistance features have been added too, including adaptive cruise control and a 360-degree parking camera. 
It's BMW's most affordable sports car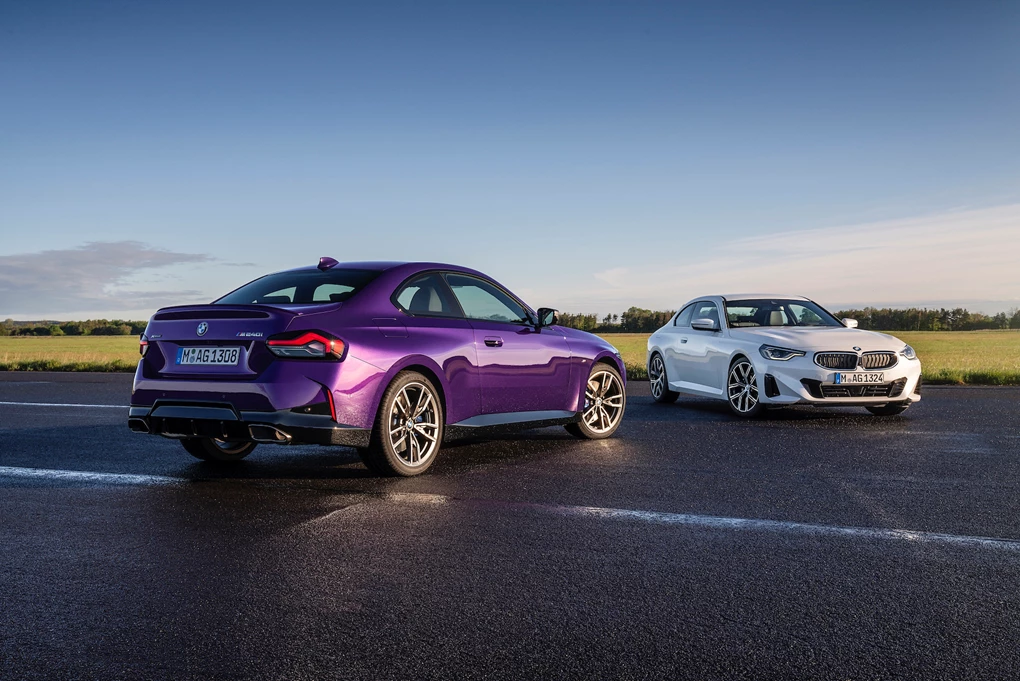 BMWs aren't renowned for their value for money, but if you want something that's fun and affordable – yet still upmarket – you'll struggle to find something better than the 2 Series.
With prices starting from £34,980, it's by far BMW's most affordable sports car/coupe, while prices usefully undercut its nearest rival – the Audi TT. While prices rise to £45,795 for the flagship M240i, it remains competitively priced considering the performance on offer.
Enquire on a new BMW 2 Series