With summer in full swing, if you want to make the most of the better weather, a convertible car is a fantastic option. 
At the more affordable end of the spectrum, however, the choice is more limited than you might expect, but one of the best options on offer is the Mini Convertible. It's one of the UK's most popular open-air cars and offers plenty of appeal to buyers in the market. Here are five reasons to consider it…
Stylish design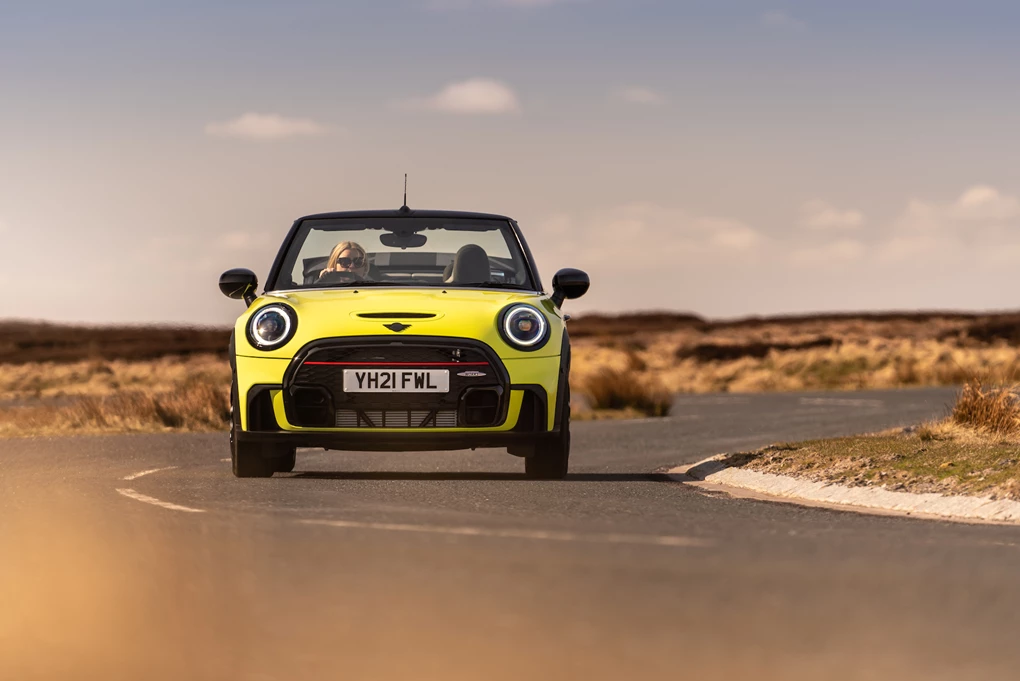 Minis are some of the most stylish cars on the road, and that's particularly true of the Convertible, which really takes things up a notch in the design department. With its big round headlights, Union Jack-inspired rear LED lights and sleek yet compact design, it's immediately recognisable as a Mini, and even more appealing once you've got the fabric top down. 
Another thing that's great about the Mini Convertible is the fantastic personalisation levels available. Mini offers a choice of 11 colours, including the bright new shade of Zesty Yellow (pictured), along with the option of bonnet stripes and different colours for the mirrors. You can even have a Union Jack print etched into the canvas roof of the Mini. 
Great fun to drive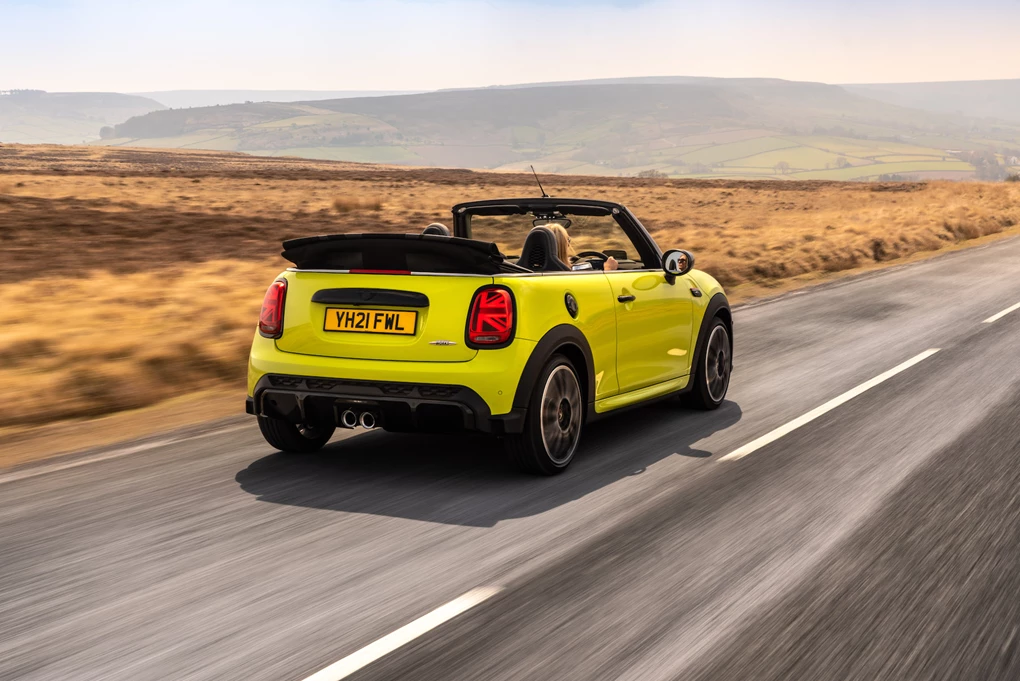 Minis are renowned for their fun, go-kart-like feel behind the wheel, and that's no different with the Convertible. Even at slow speeds, such as around town, the top-down driving experience will bring a smile to your face. 
But if you're going a little faster, it gets even more entertaining, as the Convertible handles particularly well and always feels light and nimble. 
One of the most affordable new convertibles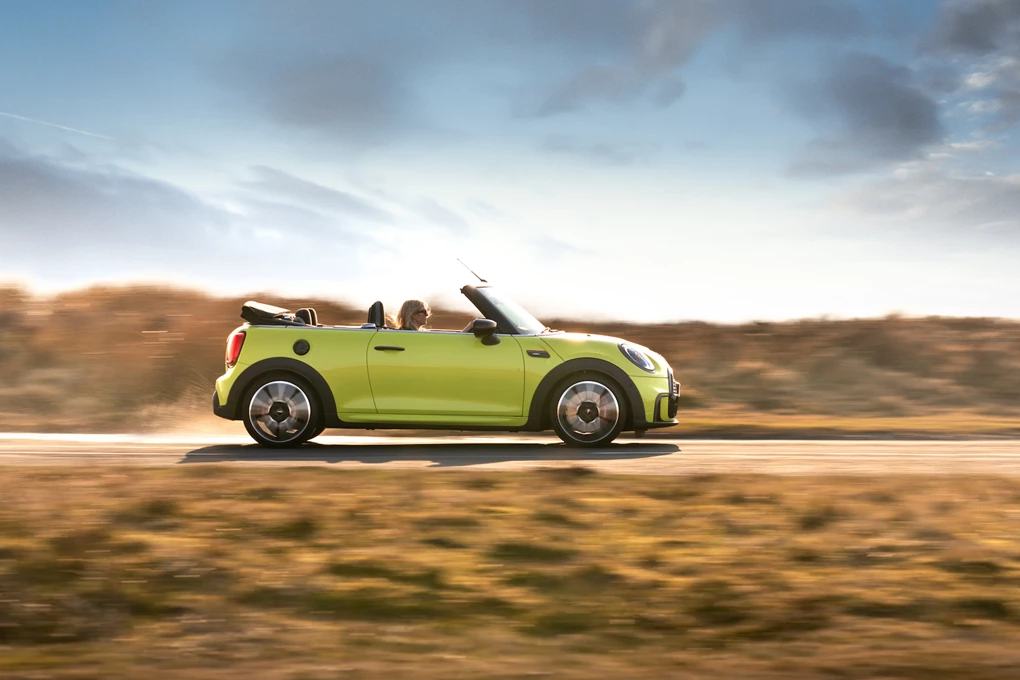 If you're looking at a new convertible, you'll likely be surprised at the quite high prices of these models. It means many drop-tops are out of reach for many, but if you're looking for something more affordable, this Mini is a great option. 
Prices start from £25,465 for a Cooper Classic car, which uses a punchy 1.5-litre petrol engine and comes generously equipped with cruise control, an eight-inch touchscreen and climate control included. In terms of finance, prices start from around £350 a month with a £3,000 deposit. 
Good range of engines and trims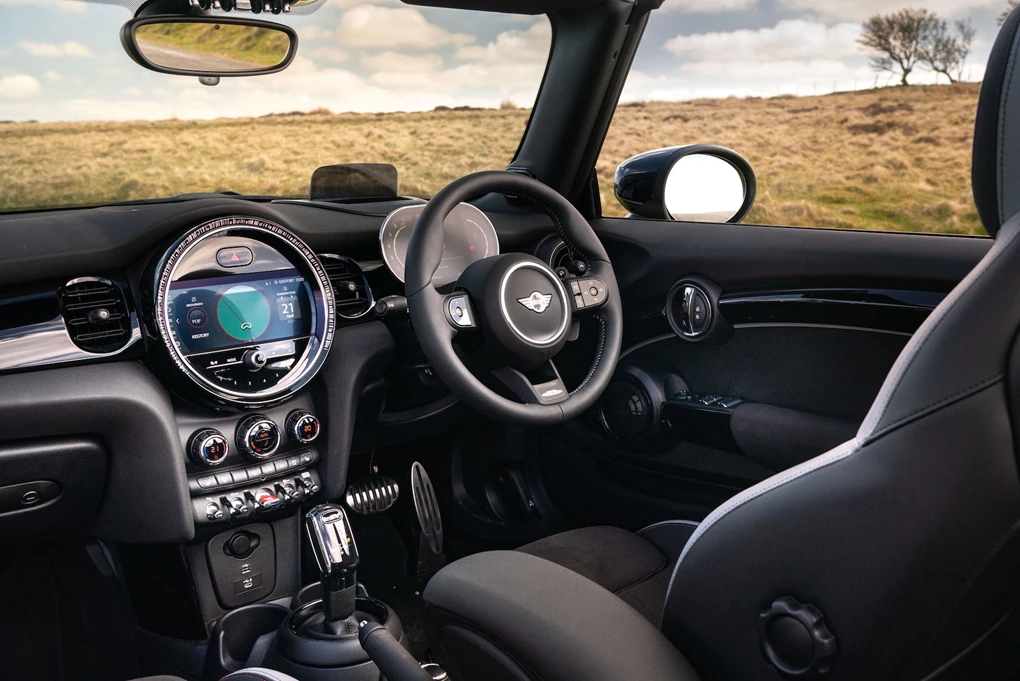 There's plenty of choice available on the Mini Convertible, and not just in terms of personalisation. In terms of engines, there are three petrol options – the 132bhp 1.5-litre Cooper, 176bhp 2.0-litre Cooper S and 228bhp 2.0-litre John Cooper Works. All are great fun, but the most powerful model is particularly entertaining, with 0-60mph taking just 6.3 seconds with that engine under the bonnet. 
There are four clear styles to choose from too – the plainer Classic model, racier Sport and more luxurious Exclusive, which gets equipment like additional chrome and leather upholstery. The John Cooper Works then sits at the top of the line-up. 
Practical enough to use every day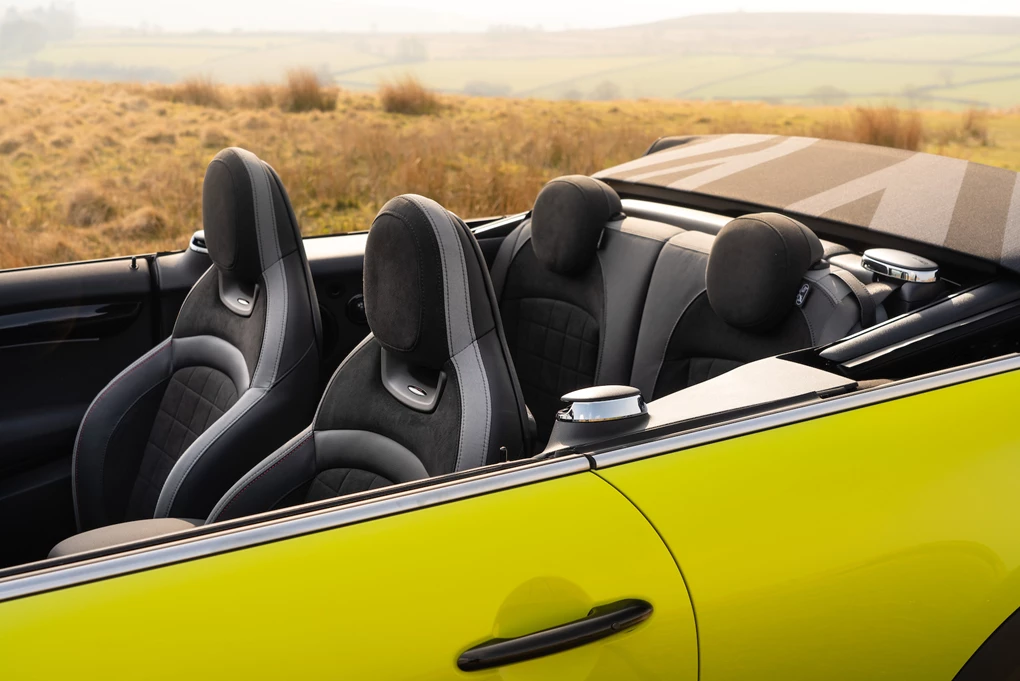 Practicality is unlikely to be the top priority if you're in the market for a convertible, but this Mini offers a good degree of everyday usability. For starters, unlike cars like the Mazda MX-5, you get four full-size seats, and though space in the back might be tight, there's still an adequate amount of room. 
With 215 litres of boot space, once the roof is up, there's still room for a shopping trip or bags for a weekend away too.
Enquire on a new Mini Convertible