The Seat Ibiza is one of those well-known models that is consistently talked about by people up and down the country. Attractive to just-passed drivers just as much as those who want to reduce their fuel costs, the Ibiza has a wide-ranging appeal. Plus, a new version has only brought the Ibiza's usual traits to the fore while adding in a healthy dose of style, too. 
But with this new design comes a whole host of new features. So let's dive in and check out everything you need to know about the new Ibiza. 
It's still compact
One of the Ibiza's real appeals has been its relatively compact size. This makes it much easier to drive around town and also much simpler to park. For those getting used to the life behind the wheel, then these smaller dimensions make things a bit friendlier, too. 
It's bigger than the previous generation car, that's for sure, but at 4,059mm, it's still a tiny bit shorter than Ford's Fiesta. 
The interior has more technology than ever before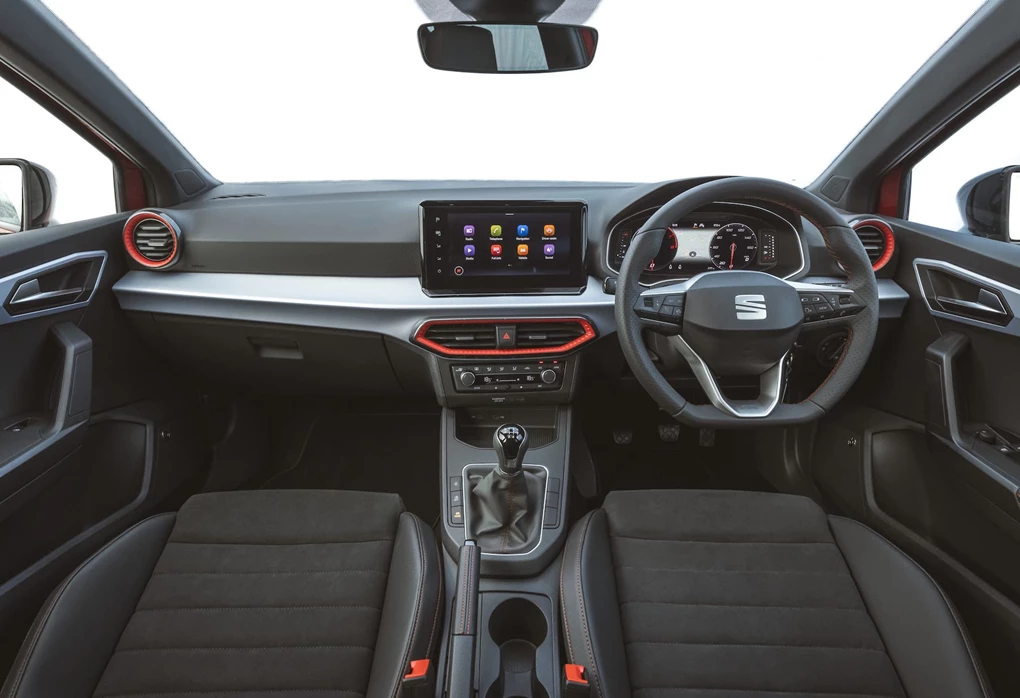 It's inside where the Ibiza has really grown up. The main infotainment setup is centred around a new touchscreen which is far easier to use than the one it replaces. It's got Seat's latest software, which means that it is slick and responsive. 
Plus, you get both Apple CarPlay and Android Auto as standard, meaning that integrating your smartphone into the in-car system is a breeze. 
Efficiency is still the name of the game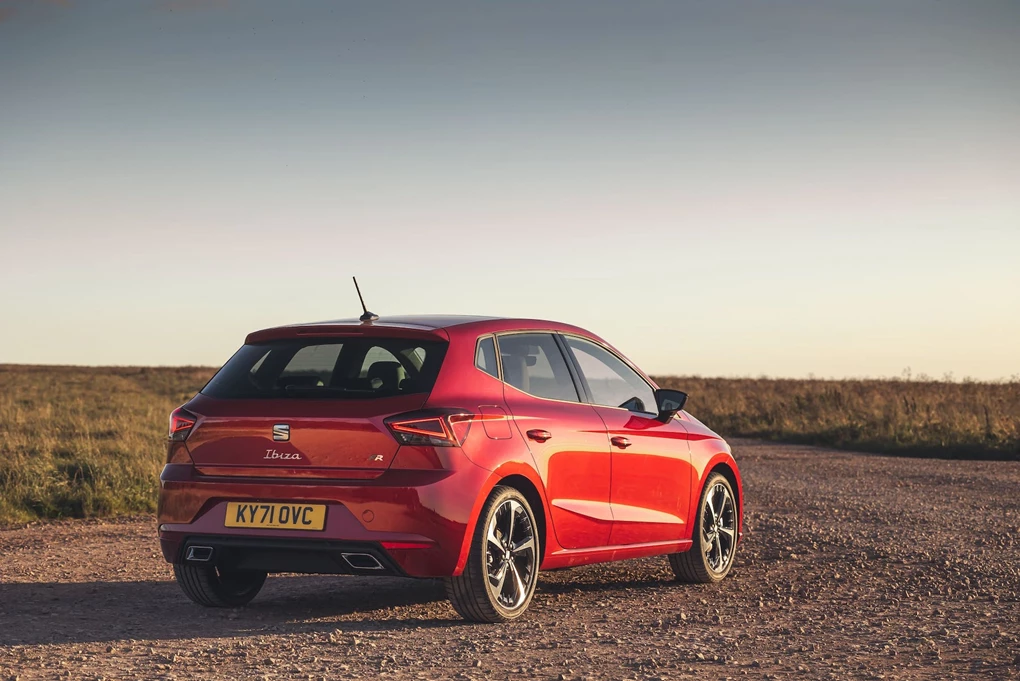 People are naturally drawn to the Ibiza because of its efficient nature and Seat has definitely been aware of this for the latest generation. The whole engine line-up is centred around 1.0-litre units, with things kicking off with a naturally aspirated unit with 79bhp. 
However, the turbocharged versions are much easier to recommend as they offer a good blend of performance and economy. The 94bhp version - a more powerful 108bhp is available too - is a great combination, bringing up to 54.3mpg as well as 0-60mph in 10.7 seconds. 
There is a range of specifications to choose from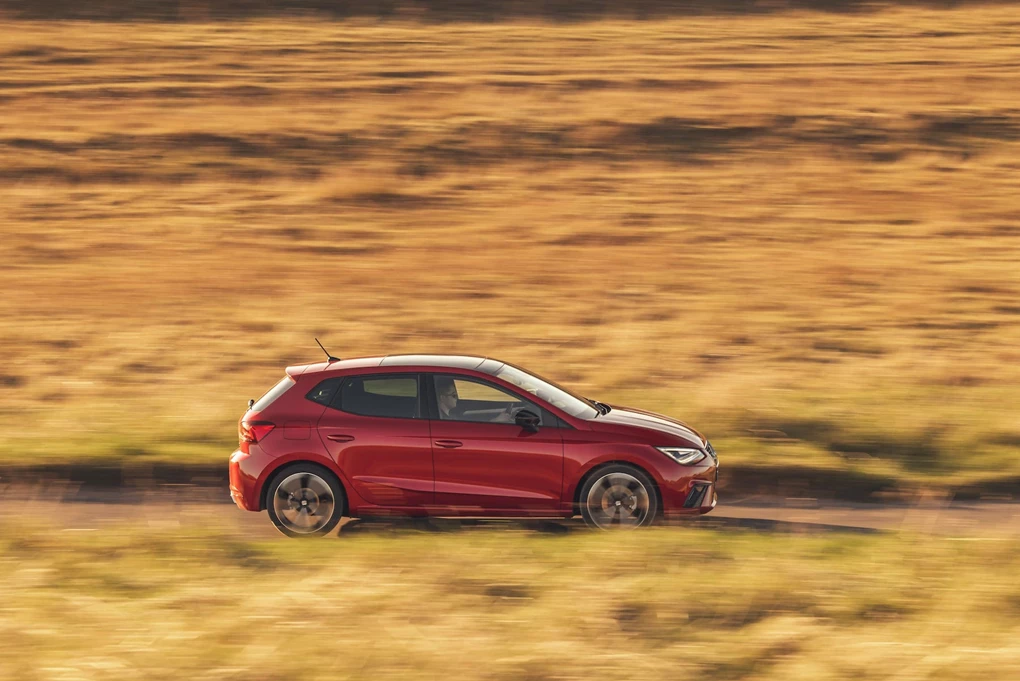 You've got plenty of choice when it comes to trim levels on the Ibiza. Even-entry level SE versions come generously equipped with kit, too, with highlights being LED headlights, cruise control and air conditioning. 
You can then move through SE Technology and sporty FR grades, right up to high-end Xcellence Lux models that get 17-inch alloy wheels and full LED automatic lights as standard, among other features. 
There's a decent amount of boot space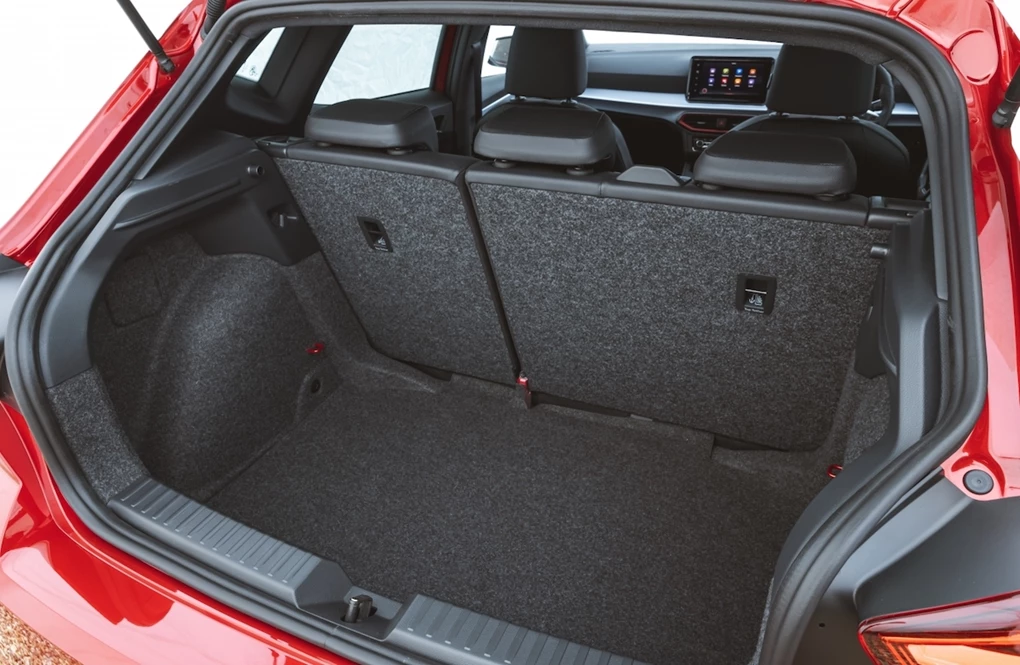 A car like the Ibiza needs to be practical, so it's helpful that this new version has a very well-sized boot. In fact, you get 355 litres - exceeding the Fiesta's 292-litre load area - which means that the Ibiza has a lot going for it in terms of practicality. 
Fold the rear seats flat and this expands to 823 litres, too. 
Enquire on a new Seat Ibiza